The collection of best WordPress Elementor Addons
Take a look and choose the best WordPress Elementor Addons to enhance your WordPress site!
It is true that nowadays Elementor is one of the most powerful page builders that you can find. However, in order to reach more potentials of this page builder, you need the help of several add-ons. Today, in this collection, we helped you to list the top best WordPress Elementor Addons to build your site. Let's start now!

Not everyone needs or is actually ready to purchase an entire package of premium widgets and templates. That's why we included Stratum along with such giants like CrocoBlock or the Plus Addons in our list. The addon offers a set of 20+ FREE advanced widgets to enhance the existing Elementor functionality.
Provided features:
All 20+ widgets come FREE
Automatic styling adjustment to your current theme
Advanced design toolchain for each widget
Elementor template library integration
Full adaptiveness
Highlights:
Modules inherit visual styling of your current theme
Fast loading
Great support
Compatible with other addons
Move Addons

You may already know that Elementor is one of the best WordPress page builders in the crowd of hundreds of other page builders and when it comes to designing beautiful WordPress websites effortlessly, undoubtedly Elementor is proved to be an excellent solution.
But if you need more flexibility in terms of customization and design options and want to amplify the capacities of the Elementor page builder then Move Addons is a great choice for you.
Move Addons offer you with 44+ free widgets and some remarkable features that are developed using neat and clean code. All the widgets are designed beautifully by keeping the latest design trends in mind. So, you don't even need any design experience to make your website stand out in the crowd. Your website will look amazing with the default styles of these widgets.
Move Addons is a powerful tool and provides you with plenty of customizability that you can utilize to design a website exactly the way you want. With the help of this amazing plugin, you can make almost any sort of customization to your website without writing a single line of code.
Another great feature of this plugin worth mentioning is that you can enable or disable certain widgets that you don't want to use on your website. This way you can improve the page loading speed and overall performance.
The developers of this plugin are constantly updating this plugin. So, many more free and premium features are coming soon. If you love creative design aesthetics and want to design a stunning website then this plugin is highly recommended.
Provided features:
44+ Elementor widgets
Widgets control options
100% Responsive layout
Cross-browser compatible
Neat & clean code
SEO friendly
and more.
Highlights:
Fast loading widgets
Easily customizable
Amazing support
Compatible with multisite
Tons of good features
Continuous update
Try the free version, available on WordPress Repository.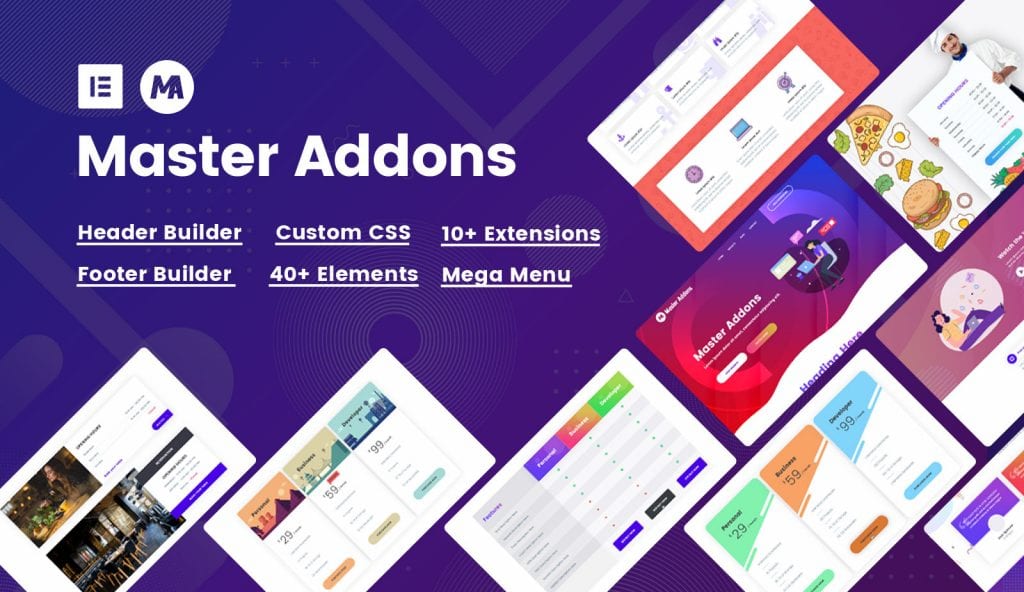 This plugin will add some extra unique features in the Elementor editor panel. Elementor and Master Addons combo is enough to create a standard website. There is every type of elements are available like content, marketing, forms, extensions. Each element is 100% customizable, which means you can add color, change typo, arrange margin padding, and other stuff with our element's options panel. Our creative Elements and Extension is very lightweight and doesn't harm your website page speed.
Why Choose Master Addons?
Master Addons has the ability to customize any element and make something different from its default variation. If you are planning to design a landing page from sketch then Master Addons plugin is enough. Make sure to grab typography, margin or padding properly from your design and apply this property in Elementor Editor. We will mention a few features of Master Addons plugin inside this post. You will get prebuilt landing pages and sections after installing the plugin. If you like one-click import then you will love our Template library.
Custom CSS: Master Addons developed it's Custom CSS option. You will get this option in each and every section, column, or elements advance tab. Use "selector" and then write any class or tag to style anything from a specific section, column, or elements.
Nav Menu: There are 3 types of Nav Menu available Vertical, Horizontal, and Hamburger. Also, it's possible to arrange a sticky menu using section ID. You are free to set a perfect off-canvas menu style too.
Mega Menu: This is an extension and make sure to check if it's enabled from Master Addons Element library. You will get the mega menu system in Appreance>menu. You have to arrange the mega menu using the Elementor editor. So you are free to add anything and it will be visible on the menu.
Table Element: A lot of people faced problem with arranging table content. Master Addons brings "MA Table" element. This will help you to arrange Table head and Table content.
Blog Element: With our blog element you can arrange any type of blog page. Arrange blog posts in multiple columns, Classic, Grid, and some other variations.
Features available in Master Addons:
Rich Template library
30+ Website Content Element
10+ Extension available
5+ popular Form Elements
Nested Accordion and Tabs
Multiple Business Hour & Pricing Table Variations
Get 25% OFF with Coupon Code: LTHEME22 => Get it now!
This paid version of popular Elementor is reliable, rich-feature that lets you build your site with flawless appearance. In addition, the way you build is totally quick, effortless, no coding knowledge needed thanks to a huge of available professional widgets.
Provided features:
30 fundamental widgets
50+ Advanced Widgets
Industry leading theme builder
Design-oriented popup Builder​
WooCommerce Builder'
Popular Marketing Integrations
Motion and mouse effects
And more
Highlights:
Good support
Easy to use
Quick installation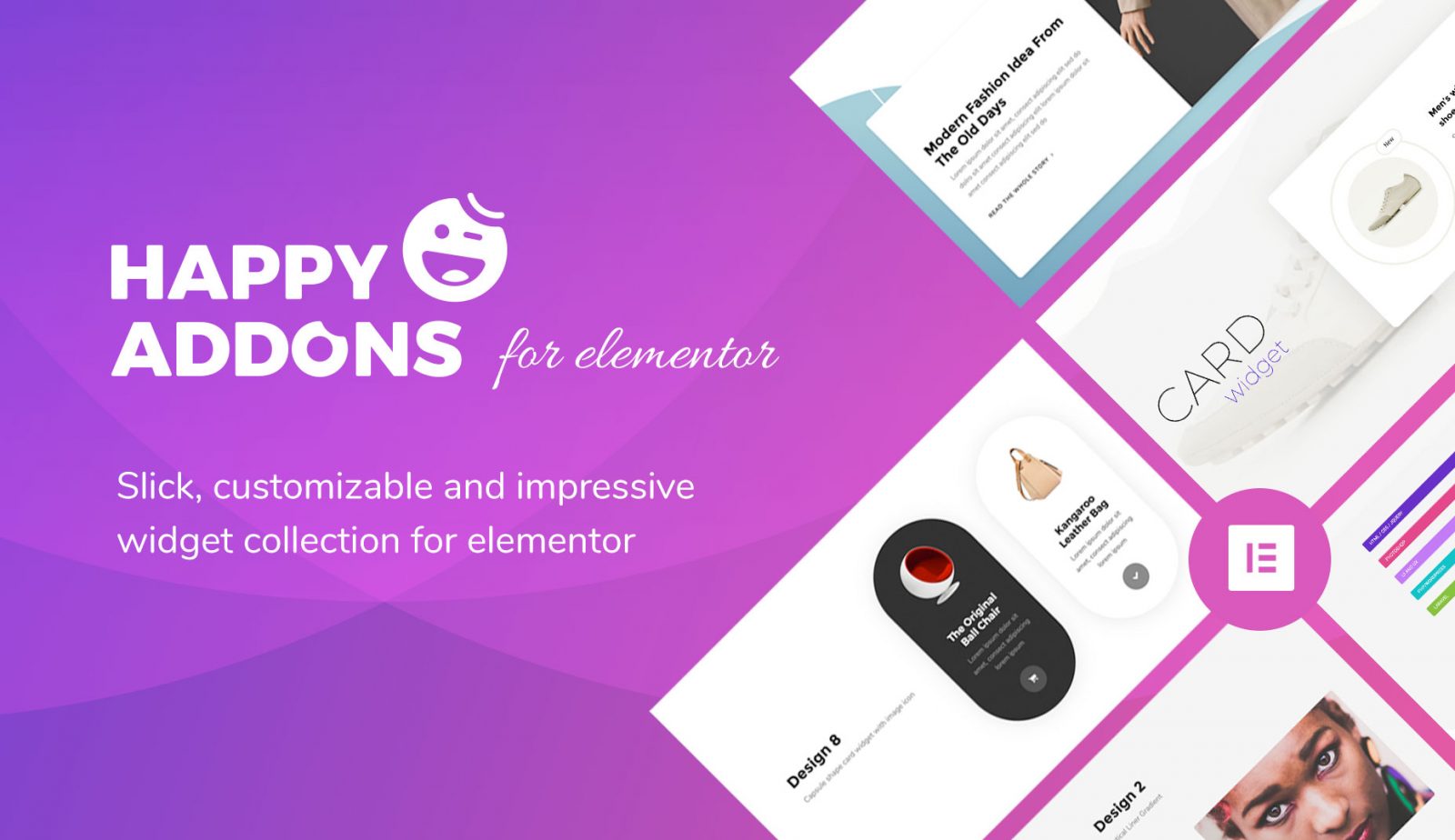 Elementor is one of the best page builder solutions for WordPress. We know that website building is just a matter of few minutes with WordPress, the struggle was designing and customizing the web pages. Elemento comes to the rescue. But the fact is- when it's something about perfection and building a brand; still, there are some issues. That is why weDevs brings a rich collection of unique widgets and features to help the community out.
As one of the top WordPress plugin development companies, weDevs always tries to solve real-life problems and build products that really work! Dokan, WPERP, WPUF, weForms and WordPress project Manager are some of their most popular products. Happy Addons is a new addition to their family.
It's been a few weeks only that Happy Addons hit the market, but already it has 50+ widgets and lots of happy features.
What's new in Happy Addons?
A lot actually. But the main thing is- Happy Addons focuses on creating unique design spending less time and minimal effort. That's the power of this great solution. With offering almost all the core features of Elementor, it brings some widgets and features that you couldn't find anywhere else within the WordPress ecosystem.
In this post, we are going to shortly describe some widgets and features that you can get only with Happy Addons. Let's have a look.
Unique Widgets and Features of Happy Addons
Unlikely other third-party addons plugins, It brings some remarkable features which are totally new.
Floating Effect (to create an animation of any widgets)
Background Overlay (to add background image or color)
500+ Line icons (extra with 1500+ Elementor core icons)
Unlimited Section Nesting (Elementor offers only a single section)
Cross-Domain Copy Paste (to copy any design from any domain)
Preset (400+ design templates)
Live section copy-paste from Happy Addons live demo site
Page sync (sync staging site's design to live site with a single click)
That is not the limit. More will be available soon. Give a check and grab your favorite plan with amazing discounts!
With a plenty of amazing collection of widgets, Ultimate Addons for Elementor enables you to freely design beautifully your website without any coding skills required. This plugin is easy to use, lightweight and it has a world-class support for your work.
Provided features:
Huge collection of creative Elementor widgets
UX Approaches intergrated
Customizale white label
UX Approaches intergrated
Blend with Elementor
And more
Highlights:
Lightweight
Great support
Compatible with WooCommerce
The Plus Addons for Elementor comes with 80+ powerful Elementor widgets, templates, UI blocks and listing builder for post types that allows you to create tour own plan with gorgeous appearance. Thanks to its rich-feature, you can easily custom as per your requirement.
Provided features:
80+ Elementor widgets
18+ available templates
300+ blocks
Lazy load
SEO friendly
Reponsive interface
And more
Highlights:
Fast loading
Good support
Compatible with multisite
Crocoblock is one of the must-have tool for your website, cause it provides a huge of resources (18 jet plugins, 47 templates, 150 widgets and 64 popups). Thanks to its plenty of features, you can freely to build an amazing eCommerce site with gorgeous design and great features.
Provided features:
47 available templates
Grag and drop
Pre-built page
Customizable gorgeous layout
And more
Highlights:
Rich-widget
Beautiful visual effects
No coding skills needed
This PowerPack for Elementor allows you to insert widgets as well as elements to your Page Builder easily. This plugin has a growing amazing widgets which bring to your plan a professional look. It also consists of a number of features so that you can build a professional site.
Provided features:
60+ Elementor widgets
Form style widgets
WooCommerce widgets
Display Conditions
Background Effects
And more
Highlights:
Fast loading
Mobile friendly
Regular update

This WordPress Elementor Addons provides you more than 57 creative elements that help you to improve your experience when you build an elementary page. Moreover, thanks to using this plugin, you are able to make your site and post design become better and easier.
Provided features:
Elements control option
29+ free widget and counting
100+ ready block
Lightweight and instant loading
Elements control option
Completely customizable
Highlights:
Beautiful pages
Outstanding plugin
Really useful add-ons

This plugin provided you a large number of customization options that you can use to build magnificent sites without needing any coding knowledge. The customization options it has are more than any others and totally free of charge that will help you to expand Elementor Page Builder capacities.
Provided features:
Options panel
Free Support
22+ Elementor add-on widgets
Cross Browser Compatible
Tested By Browserstack
Highlights:
Great and usable
A lot of good features
Smooth and nice

In this modern age, designing a website has become pretty straightforward and easier if you use the Elementor page builder. Certainly, it is one of the best page builders among the others. It includes many necessary widgets and functionalities that you can utilize to build your website efficiently with minimal effort.
But if you are looking for a complete solution that offers you with limitless possibilities and some extraordinary features so that you can build your website exactly the way you want then HT Mega – Absolute addons for Elementor page builder will be an excellent choice for you.
It comprises 80+ elements and 360 blocks with unlimited variations to power up the functionalities of Elementor. The main focus of the HT Mega plugin is to allow you to be creative while designing your website using the elements of this incredible plugin.
All the elements are crafted beautifully, so if you can make use of the elements properly, your website will look stunning and outstanding. No coding knowledge is required.
Apart from the several elements and blocks, HT Mega comes with some unique features that are important for your website. We are going to list some of the features of this plugin over here.
Options Panel:
HT Mega offers you an intuitive options panel from where you can control all the widgets and features. You can enable or disable certain widgets that you don't need for your website. It will increase the page loading speed and performance of your website.
Header / Footer Builder:
You don't have to rely on some predefined styles for the header and footer anymore. This feature allows you to design the header and footer using the Elementor page builder based on your needs. Not only that but also you can use the layout for both the full website and a specific page.
Theme / Template Builder:
By using this unique feature you will be able to customize the layout for some pages such as archive, tag, category, search, 404, coming soon, etc. Hence you are not bound to use the theme's default styles.
Menu Builder:
Another fantastic feature of this plugin is that you can create a simple navigation menu and even a mega menu. All this with just drag and drop.
Sales Notification:
You can display fake or real sales notifications on your website. When your website visitors see the notification of someone buying your product, it instantly increases the trustworthiness of your company.
Both the free and premium versions of this plugin are available. But with the mentality of helping the community, most of its amazing features are free of cost.
If you want to design a beautiful yet professional website using Elementor page builder and improve your website building experience then HT Mega is worth a try for sure.
Provided features:
80+ Elementor Widgets & 360 blocks

Intuitive options panel
Fully responsive design
Cross-browser compatible
Well documented
SEO friendly
and more.
Highlights:
Limitless customization options
Fast loading widgets
Compatibility with multisite
Lots of remarkable features
Great support
Regular update
Try the free version, available on WordPress Repository.
WooLentor – WooCommerce Page Builder Elementor Addon

Have you ever used WooCommerce plugin to build an eCommerce website for your online business? If the answer is yes, then you might already know how much hassle one needs to go through to change the default design of the WooCommer pages.
If you are bored with the default design of the WooCommerce pages and you want to customize your online store according to your needs then don't worry at all. Because WooLentor is here to help you out.
WooLentor is a wonderful collection of WooCommerce addons for the Elementor page builder. It is one of the most popular and well-received plugins in the WordPress repository.
It comes with several useful widgets and features that you can use to create exquisite layouts for the WooCommerce pages while at the same time enhance the functionalities of your store. So, you don't have to depend on the default design of the WooCommerce pages anymore.
WooLentor is offering you the flexibility to design your custom WooCommerce pages using the intuitive WooCommerce template builder without having to write a single line of code.
This powerful template builder contains 42 layouts to display products in different styles. Plus you will get all the necessary settings to change the styles for every element.
Some noteworthy features of this plugin are briefly described below:
WooCommerce template builder:
This builder provides you the opportunity to create a custom template for each product. You can also create a custom template for the archive pages. Besides, quite a few predefined layouts/templates are included in the template library for your convenience.
Sales notification: This feature enables you to show the live sales notification or popup to display real/fake orders.
Rename label: Using this feature you will be able to rename the labels for Shop, Product details, Cart, and Checkout page. For instance, you can rename the text for the "Add to cart" button and the text for the form fields on the checkout page.
Call for price: We have added the feature especially for those types of websites where the products are displayed without any price. Your customer will be able to call you using this feature to know the price.
Suggest price:

This plugin will allow your customers to suggest a price for your products simply by clicking on a button. You can show this button anywhere on your product details page.
Special day offer banner: You know there are many special days like Black Friday, Cyber Monday, Christmas, Halloween, etc. Discounts and offers can increase store sales these days. So, we have added a feature to create a beautiful banner for adding special day offers.
Cart, Checkout, My Account Page Builder: Build custom cart, checkout and my account page easily using WooLentor Pro version. There are options to edit/add/remove fields, customize the layouts based on requiredments, which helps to increase the conversion rate.
Some other important features are:
Options to display various kinds of products (Featured, Recent, Best Selling, On Sale, Top Rated)
Category based product slider/tab
Options to control the position of action buttons
Options to control the product gallery
Sale/Discount schedule counter
Unlimited color and font variations
If you are thinking about building a professional online store to boost your store sales, WooLentor is highly recommended. With the assistance of this plugin, you'll be able to create a unique and outstanding online store using any theme you want.
Try the free version, available on WordPress Repository.
In conclusion:
Above is listing of best Elementor plugin and addons you can consider for your website that you're using Elementor as main Page Builder. If you have any questions, don't hesitate to leave a comment below and don't forget to share with your friends!
If you're looking for Free WordPress themes that build with Elementor Page Builder plugin, just take a look for our Free Elementor Themes collection, all Elementor themes from us is fully compatible with Elementor page builder and Elementor plugins / addons at latest version.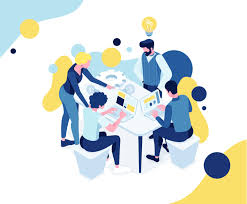 Latest posts by LT Digital Team (Content & Marketing)
(see all)