Nowadays, in order to boost your online business, you need to give your site an attractive design to display products and content. However, you don't know which exactly plugin can help you do that. A recommended idea for you is generating a carousel for your site. Therefore, today, we will provide you Top Wonderful Elementor Carousel Plugin In 2021. As a result, you are able to try and choose the best plugin for your site. So, let's start with us!
Why should you set up the Elementor Carousel Plugin?
Elementor Carousel plugin is a major part of creating a professional website. it allows you to generate carousels to showcase your site's content as well as products. In addition, you are able to filter products by Product Status, Product Type. Another good point of using the Elementor Carousel Plugin is that you have the ability to change over your traffic to more deals. If you want to explore more amazing features, take a look at a collection of the best Elementor Carousel Plugin below.
Top Must-have Elementor Carousel Plugin

If you desire to own a plugin, assisting you to create carousel slider and grid, then this plugin is for you. Certainly, this plugin permits you to generate carousel in a fast and easy way. In addition, it gives more importance capacities you can see below.
Provided features:
5 grid and 2 slider widget types
Powerful filters
Works with most themes out of the box
Template system
Highlights:
Various options
Completely responsive

Secondly, we want to give you Ultimate Carousel for Elementor. Most importantly, this plugin will help you to make carousel without any problem. However, before using this plugin, you must install and activate Elementor Page Builder plugin. Besides, it gives different functions below.
Provided features:
Turn any content into a carousel
Post Carousel and Post Grid design
Slider With Content
Video showcases,
Testimonials
Set custom position of Arrows and Dots
Highlights:
Lightweight
Completely responsive

Thirdly, Product Carousel Slider for Elementor is a recommended plugin for you. This plugin will help you show your Products as Carousel Slider. Another its plus point is changing over your traffic to more deals.
Provided features:
Filter Products by Product Status, Product Type
Custom Image Size
Show or Hide Product Image, Rating, Price
Multiple Slideshows
Unique Settings for every carousel.
Highlights:
Good support
Easy and simple to use

Happy Addons for Elementor is another suggested plugin for you. In a similar vein, this plugin additionally provides you some significant features related to carousel. Thus, by utilizing carousel widget, you can simply generate image and text carousels.
Provided features:
Create information and icon box, card
Showcase review, team member
Generate testimonial and grid
Build up carousel, slider, pricing table
Highlights:

If you want to own Posts Carousel, then Sina Extension for Elementor is a suitable option for you. Similarly other plugins, this plugin is extremely simple and straightforward for you to utilize. Further, it also lets you show most recent posts into a carousel as full width or grid.
Provided features:
38 useful & high-quality widgets or addons
Details Customisation ability
Options panel for enable/disable elements
Highlights:
Completely responsive
Easy and fast to use

Another useful plugin is Post Carousel Silder for Elementor. Above all, this plugin licenses you to show your WordPress Posts as Carousel Slider. Plus, it permits you to produce Post carousels with Images, Post Title, Post Excerpt, Read More Button.
Provided features:
Choose Between Posts and Pages
Filter Posts and Pages with Post Status
Custom Image Size
Multiple Slideshows
Unique Settings for every carousel.
Highlights:
Nice support
User-friendly

Moreover, we think you should try Premium Addons for Elementor. In other words, with the help of it, you can create any kind of carousel you want. For instance, you are able to generate Testimonials Carousel or Client Logos Carousel.
Provided features: 
Carousel, blog, google maps widget
Image grid, scroll widget
Support video tutorial
And more…
Highlights:
Lightweight
Fully responsive

Lastly, The Plus Addons for Elementor is a fantastic free Elementor carousel plugin you shouldn't miss. By using this plugin, you can freely and effectively create carousels anywhere you want. Besides, the Elementor plugin also provides you with carousel remote features.
Provided features:
Create carousel in blog posts, Image Gallery, Woo Products, Team Members, etc
Converts any sections in the carousel
Highlights:
Multiple features
SEO friendly
Conclusion
In short, it's nice to hear that you can easily get a good Elementor Carousel Plugin thanks to our collection in the blog today. If you have any questions or difficulties related to the topic, don't hesitate to leave your comment below so that we can reply to you as soon as possible. Last but not least, it's time for you to attract more visitors by renewing your site with many high-quality Free Elementor Templates.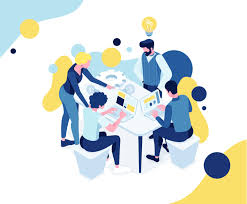 Latest posts by LT Digital Team (Content & Marketing)
(see all)