Step By Step Creating A Simple Joomla 3 Contact Us Page With Just Few Clicks
By default, Joomla 3 allows you to create a Contact Page to receive feedback from your visitors. If you want to Create A Simple Joomla 3 Contact Us Page With Just Few Clicks by following the steps below!
STEP 1: CREATE A CONTACT ITEM USING THE JOOMLA 3 CONTACTS COMPONENT
To create the actual content of your Contact Us page, first, you log in your  administrative area and go to Components -> Contacts. Next, you click the "New" button to create a Contact Page.

Next, click on the Contact Details tab to proceed with the page creation.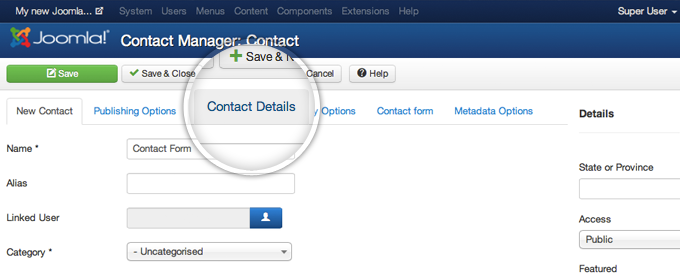 The next thing you need to do is to enter your contact information. Once you enter all contact the information, click the "Save" button. (Do not forget to save the e-mail address, because it will be used by the contact form.)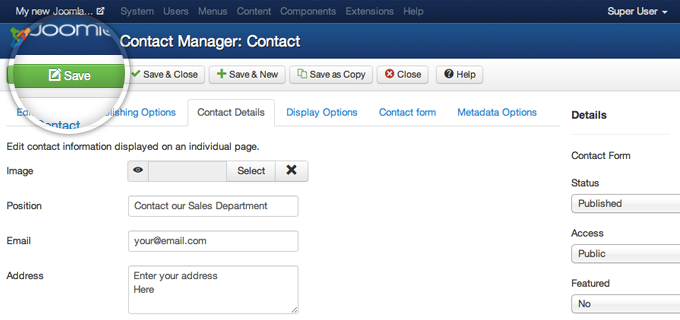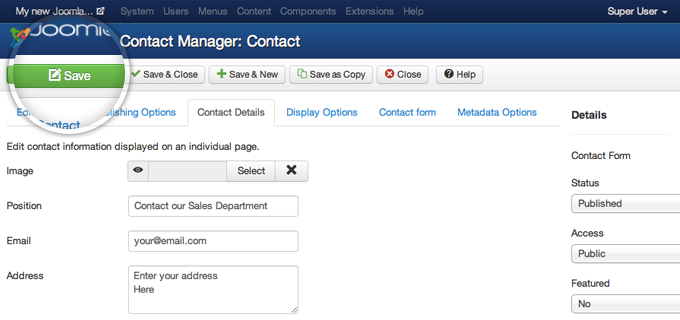 STEP 2: PUBLISH THE NEWLY CREATED CONTACT
Now, you need to enable this contact form. To do that, just press the red icon next to the Contact Form element in order to change its status from unpublished to published. The icon should turn green.

STEP 3: LINK THE CONTACT PAGE IN A JOOMLA MENU
The last thing you need to do is to add a Contact Us link to the menu of your website. In this post, we will add it to the main menu. Just go to Menus -> Main Menu -> Add Menu Item.

There are some things you need to configure. The first thing is to click on the "Select" button.

It'll appear a lightbox asking you to choose the type of menu item you will be creating. To do this, you just select Contacts -> Single Contact.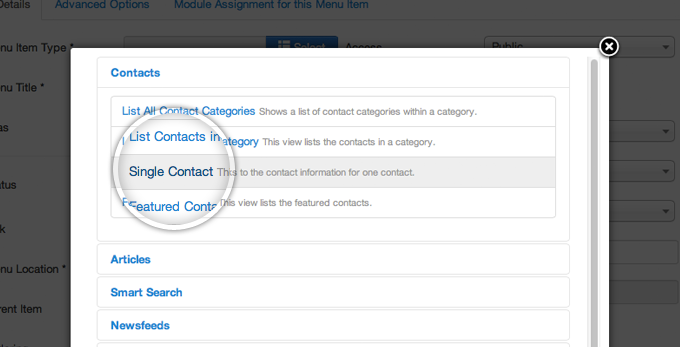 Click the "Select" button to choose the Contact item you want to display in that menu.

Next, choose the form you've created through the default Joomla 3 contact component (should be only one contact form that you can click on).

And finally, you select a title for that menu item. This is the actual text that will be shown on your site menu. Click on the "Save" button after you fill in that information.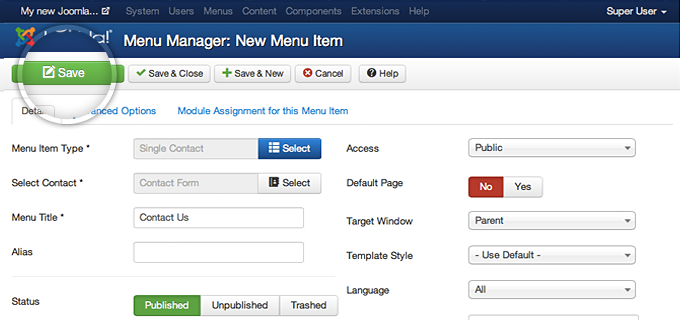 You can now navigate to your newly created Contact Us page. Depending on your Joomla 3 template, it will be visualized in a different way but generally should have two parts – the information about your site that you've entered and the form to actually send you an email through the site.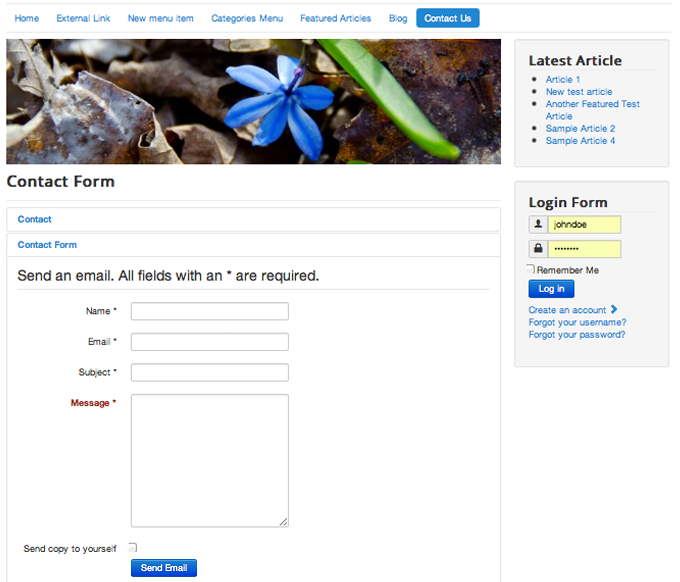 Thanks for your reading, and if you have any questions with this blog, please don't hesitate to let me know by leaving a comment.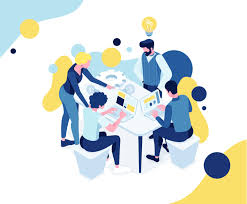 Latest posts by LT Digital Team (Content & Marketing)
(see all)