Introduction
When you use the Cassiopeia template, the user-defined file is often called the user.css file instead of the custom.css file like many other templates.
Basically, you can easily make changes to the CSS file directly in Cassiopeia. However, in the process of updating Joomla, have you ever encountered a situation where these CSS files were overwritten? To overcome this situation, it's a good idea for you to generate a user.css. Thanks to this file, you needn't fear being overwritten in any updating situation.
Now, let us show you how to create custom CSS with Cassiopeia.
The way to Create custom CSS with Cassiopeia in Joomla 4
First of all, let's log in to the admin dashboard. After that, you simply go to System -> Site Templates (in the Templates section).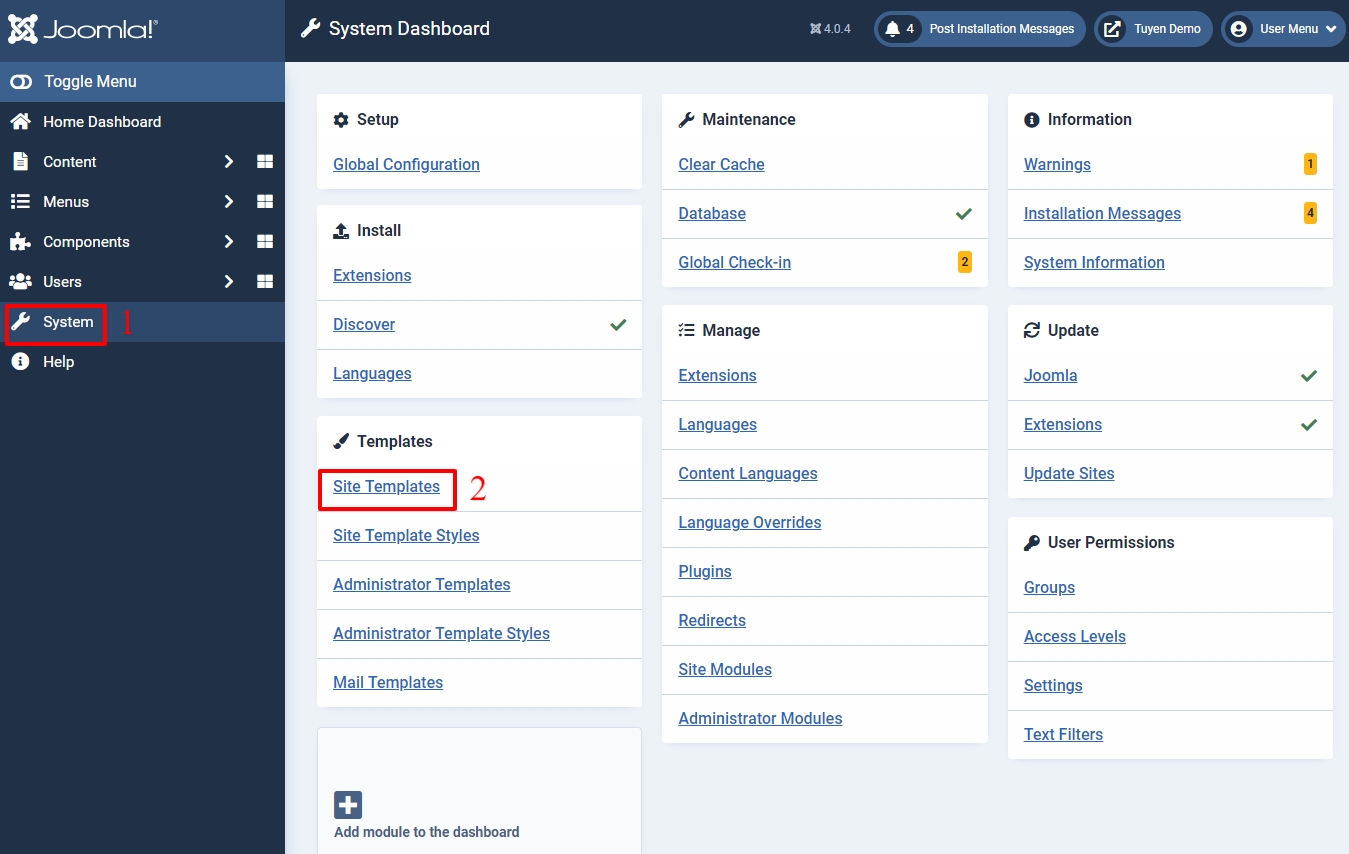 Now, you need to open the Cassiopeia template or its copied version. Just click on Cassiopeia Details and Files, for example.

Next, let's press on New File button.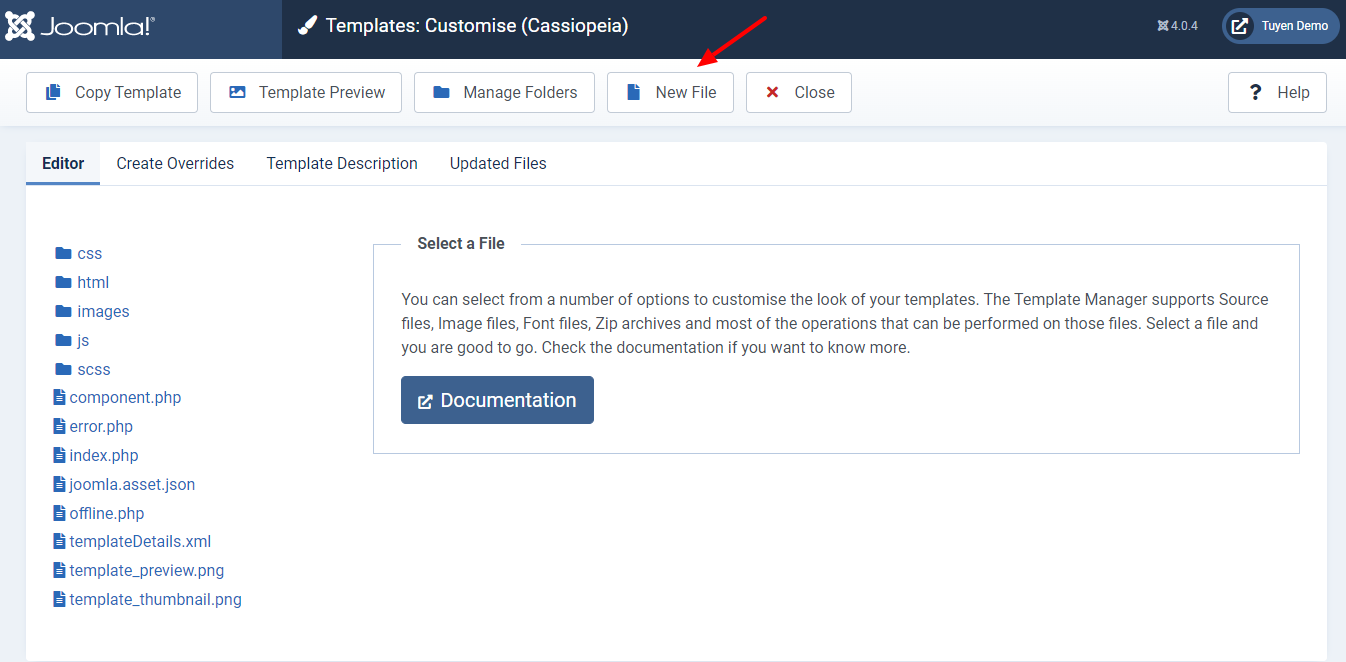 A small window will appear for you to set up. So, you simply select the CSS directory on the left side of the screen.
Now, in the File Name box, let's type 'user'. Next, just choose '.css' in the File Type box. Finally, don't forget to click on Create button.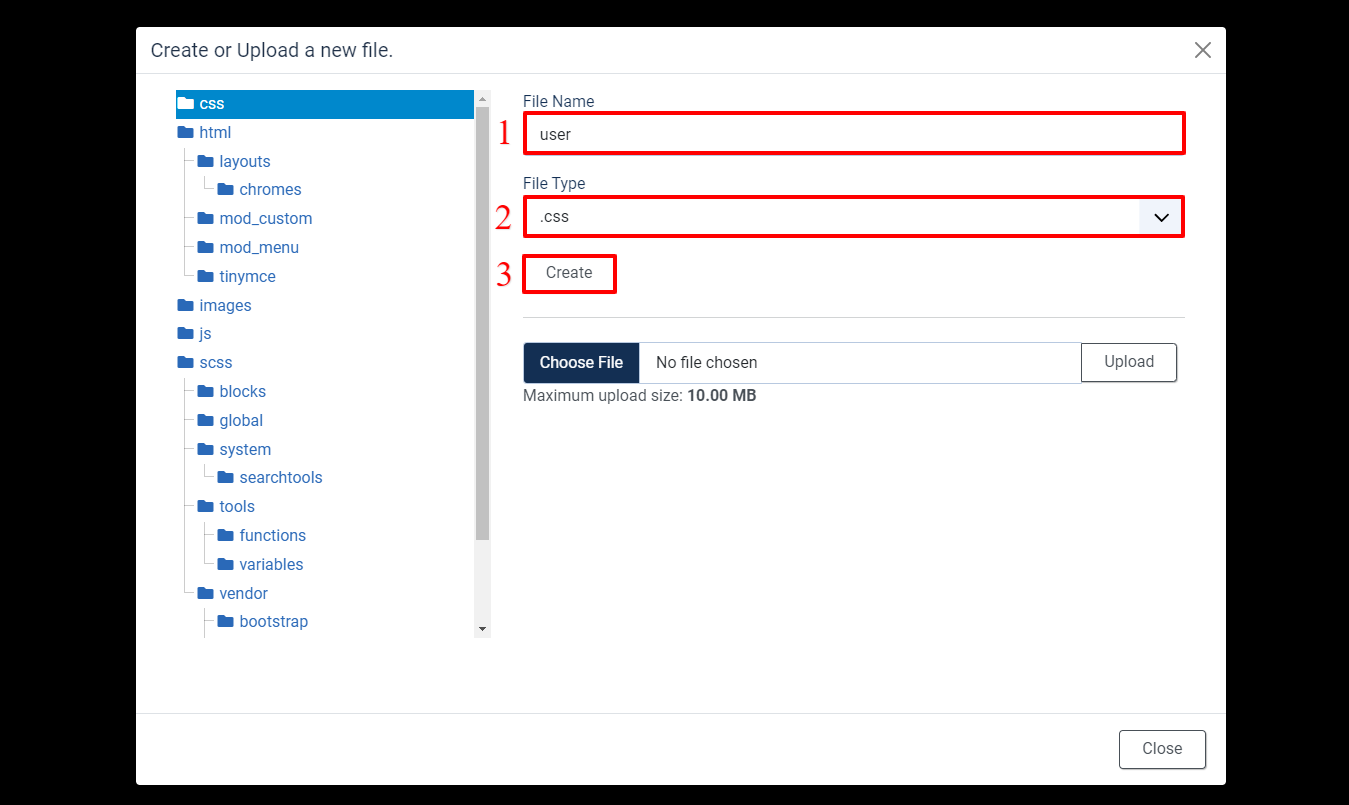 Joomla has already generated the user.css file for you. You can edit it in templates/cassiopeia/css/user.css (in Joomla 4 with 4.0.x version).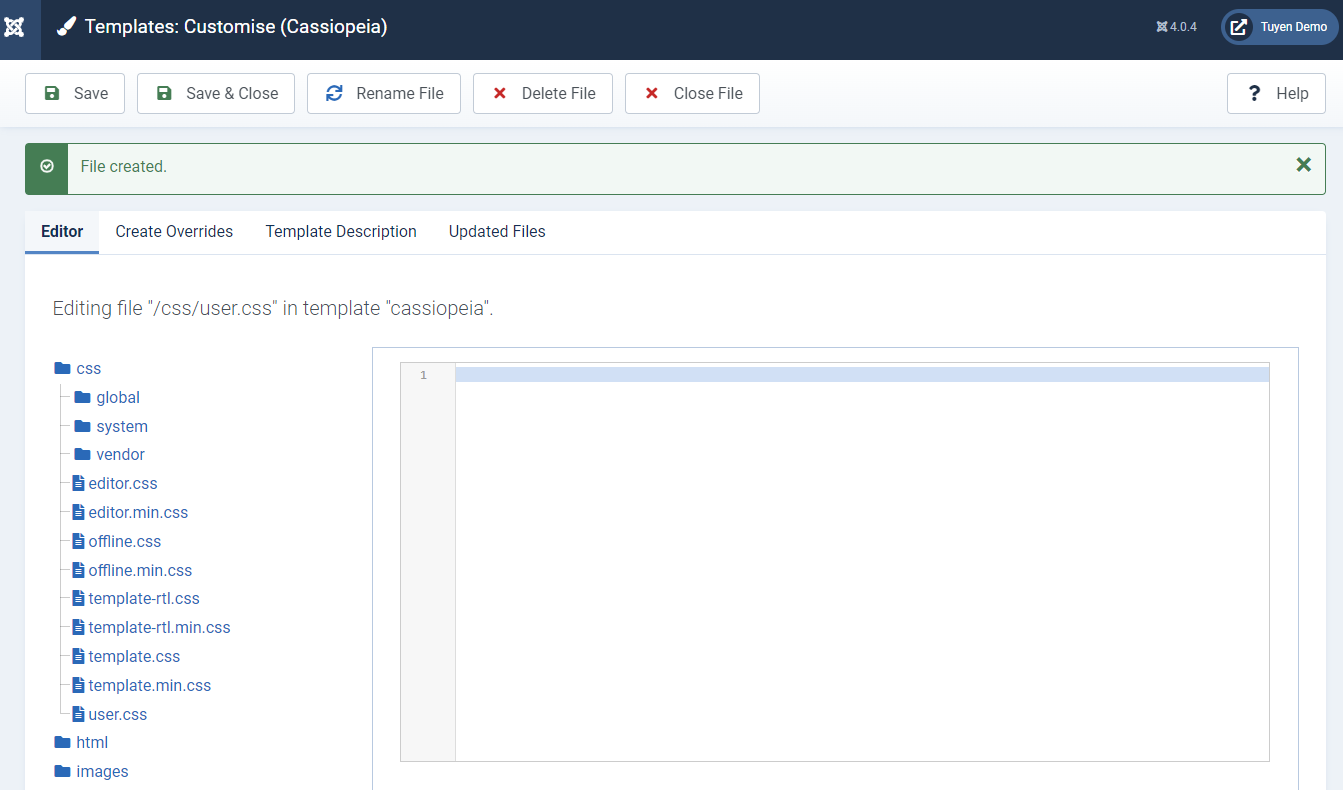 If your Joomla site has already been updated on the 4.1.x version, the user.css file will be in the /media/templates/site/cassiopeia/css folder. So, let's take a look.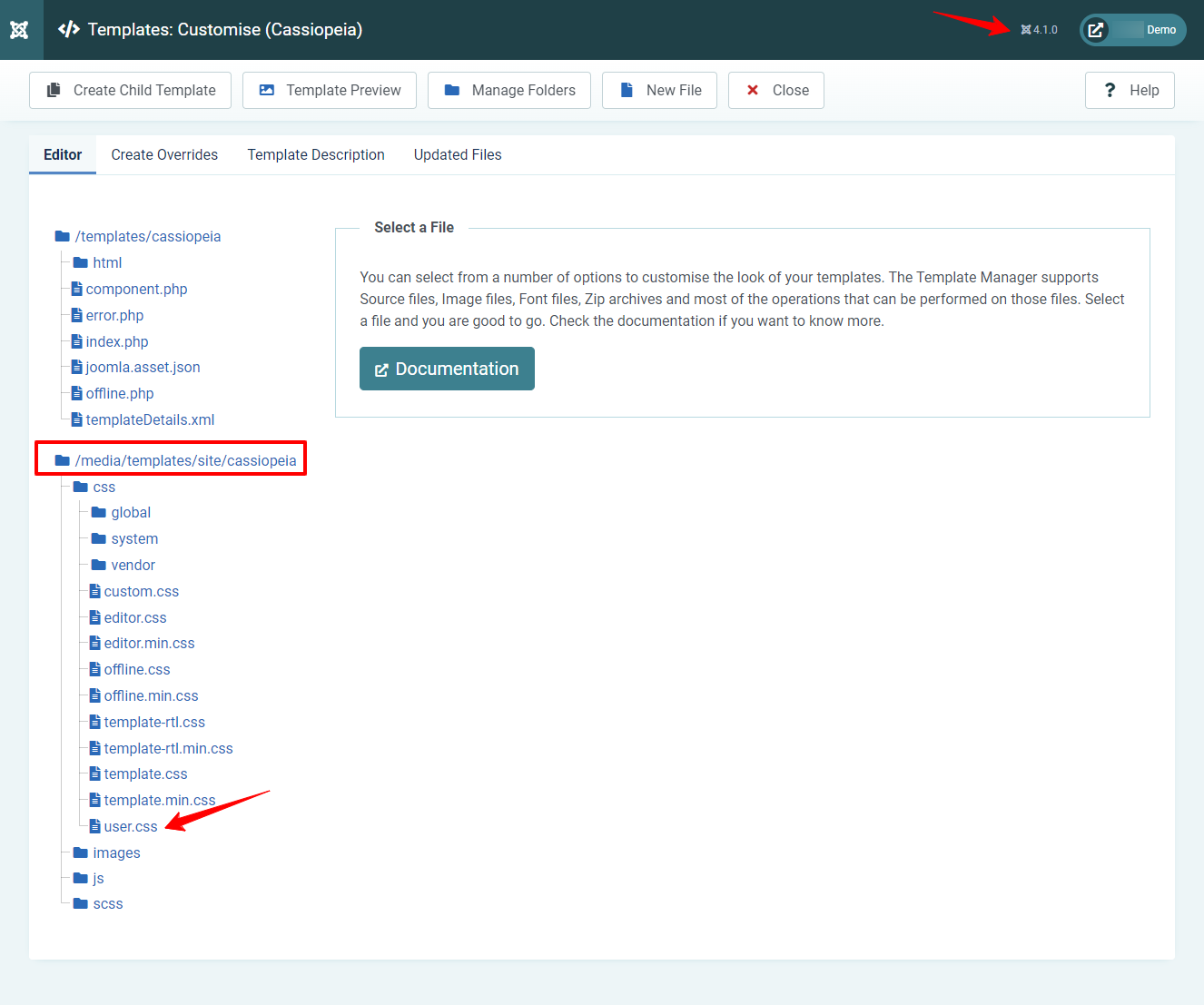 Wrap Up
In conclusion, with the instruction in the blog today, we believe that you can easily and quickly create custom CSS with Cassiopeia in Joomla 4. If you have any difficulty or any question, don't hesitate to ask for help by leaving your comment below. Furthermore, if you have an intention to renew your Joomla site appearance, don't miss many Joomla 4 Templates here. They come with a responsive, well-organized, and professional layout, so they won't let you down!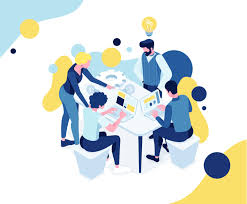 Latest posts by LT Digital Team (Content & Marketing)
(see all)