If you are looking for the best way to display recent posts in WordPress, why don't you refer to this blog? It provides you with a lot of easy and useful methods.
Why do you need to display recent posts in WordPress?
In fact, displaying recent posts on your website is considered one of the excellent ways to help you keep your site's visitors stay longer as well as reduce the bounce rate.
For this reason, in today's tutorial, we will demonstrate some basic methods to help you display recent posts in WordPress. Let's keep reading and choose your favorite way.
How to display recent posts in WordPress?
Method 1: Using Latest Posts in Gutenberg editor
Gutenberg is a new default editor in WordPress called WordPress block editor. It allows you to create rich content via a lot of useful blocks including the latest posts block. You can add this block to any of the posts or pages on your website.
First of all, in order to use this blog, you need to visit the post where you would like to display recent posts. On the post edit screen, simply click on the Add block button (+)  and then type the block's name on the search bar. Quickly add the "Latest Posts" block to the content area.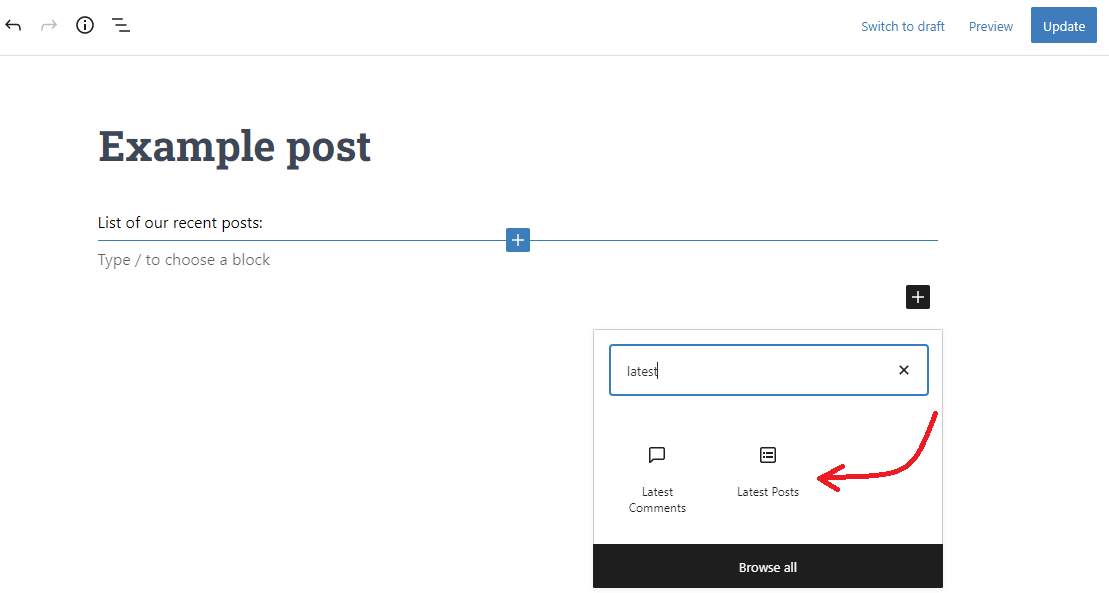 Now, you need to click on the Gear icon at the top right corner of the screen to configure this block. From here, you can choose to add to post content or excerpt below the title.
In addition, you can also customize excerpt length. By default, the number of words in the excerpt is 55, but you can pick any value between 10 and 100 words.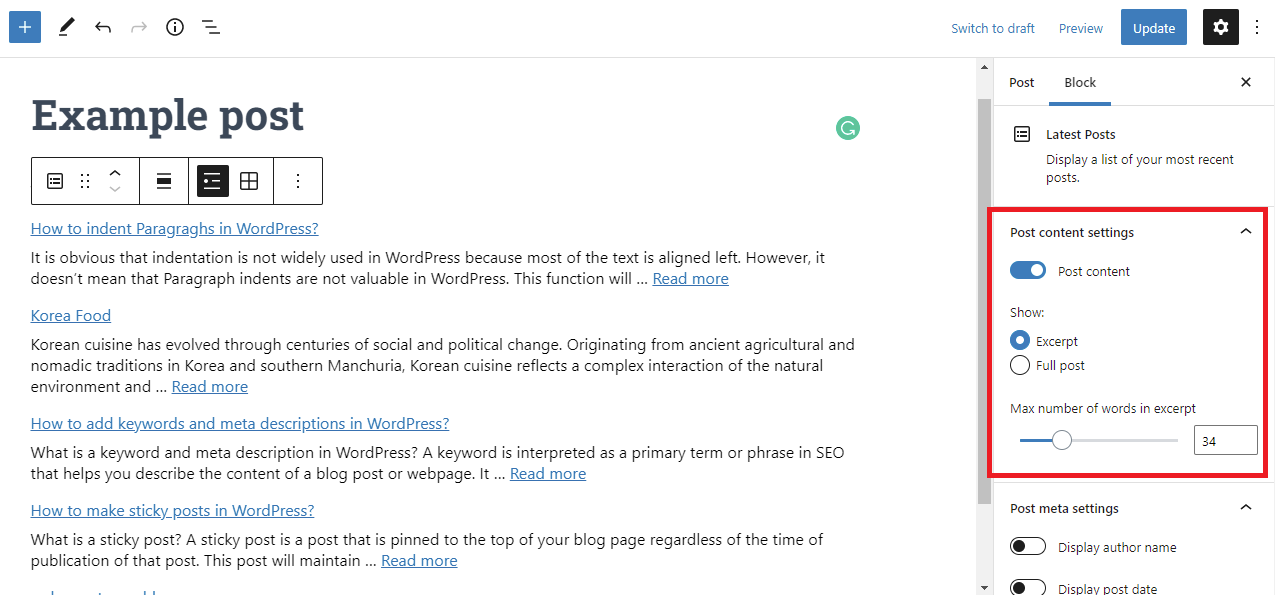 Additionally, you can display the post date and author name. They will appear just below the title.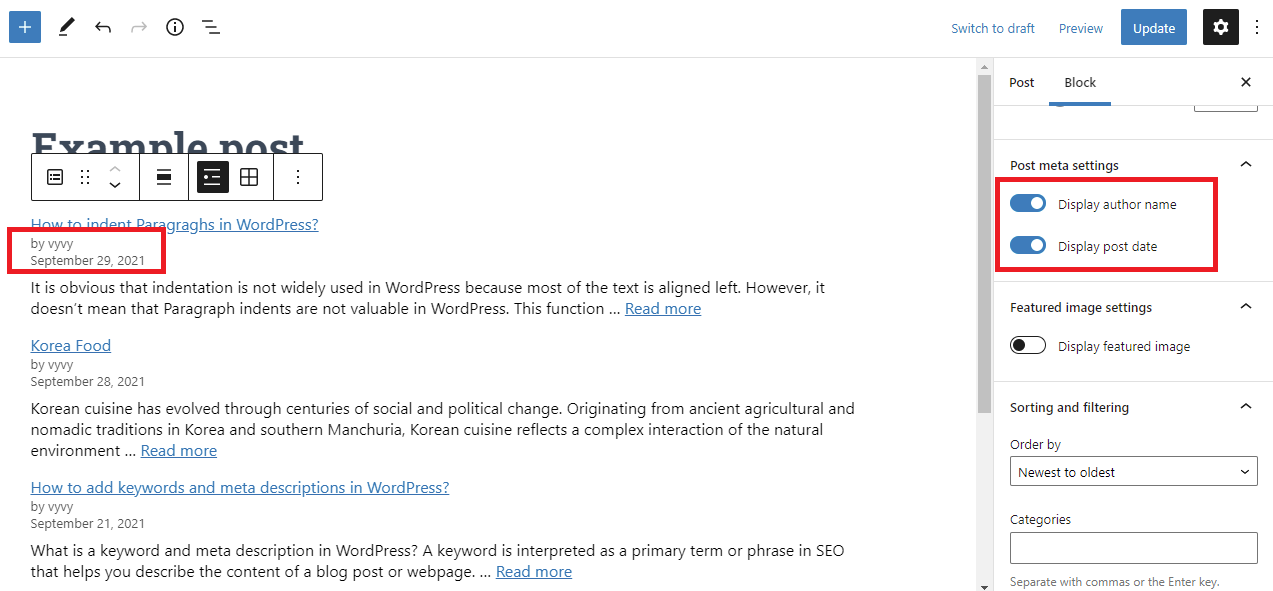 Under the Sorting and filtering block setting, you can order them differently from the "Newest to Oldest" or click on the arrow symbol to choose another option from the drop-down menu. Plus, you can show only the latest posts from a special category or author.
You can also choose how many posts will showcase. By default, the block display 5 posts, but you can customize it to display between 1 and 100 posts.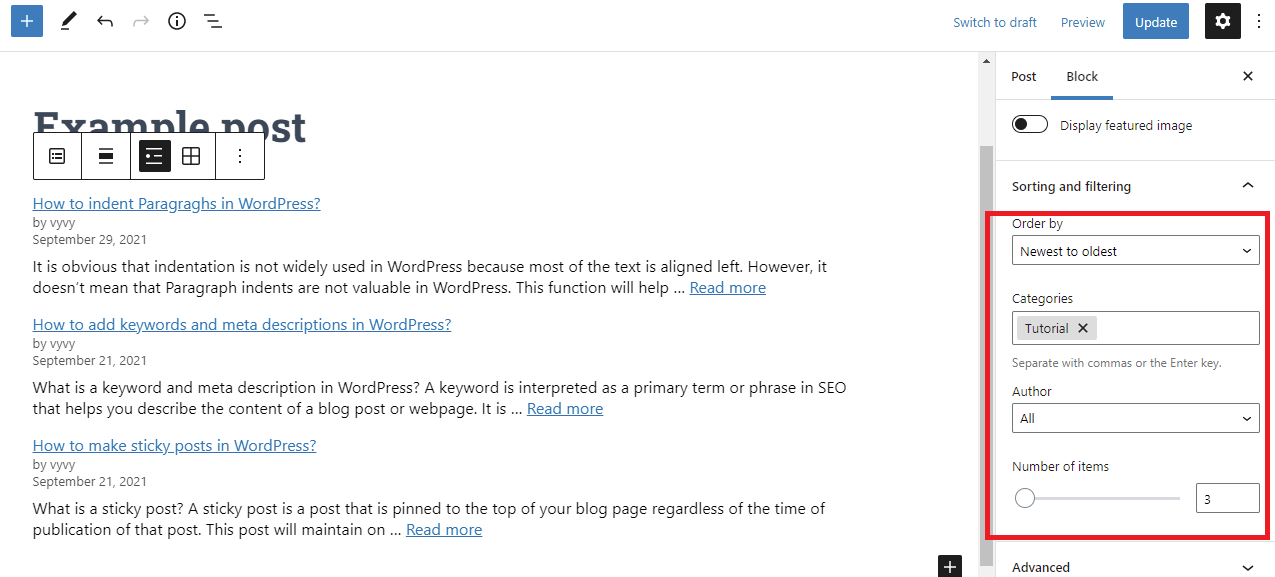 Have look at the toolbar block, you will see the option to display your recent posts in a grid view rather than a list.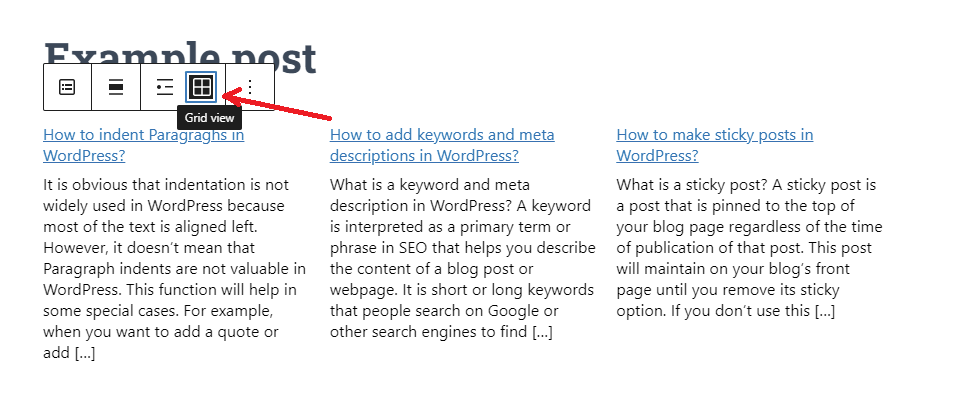 Especially, you can display featured images for each post, resize the image, align them to left/center/right, or even add links to featured images.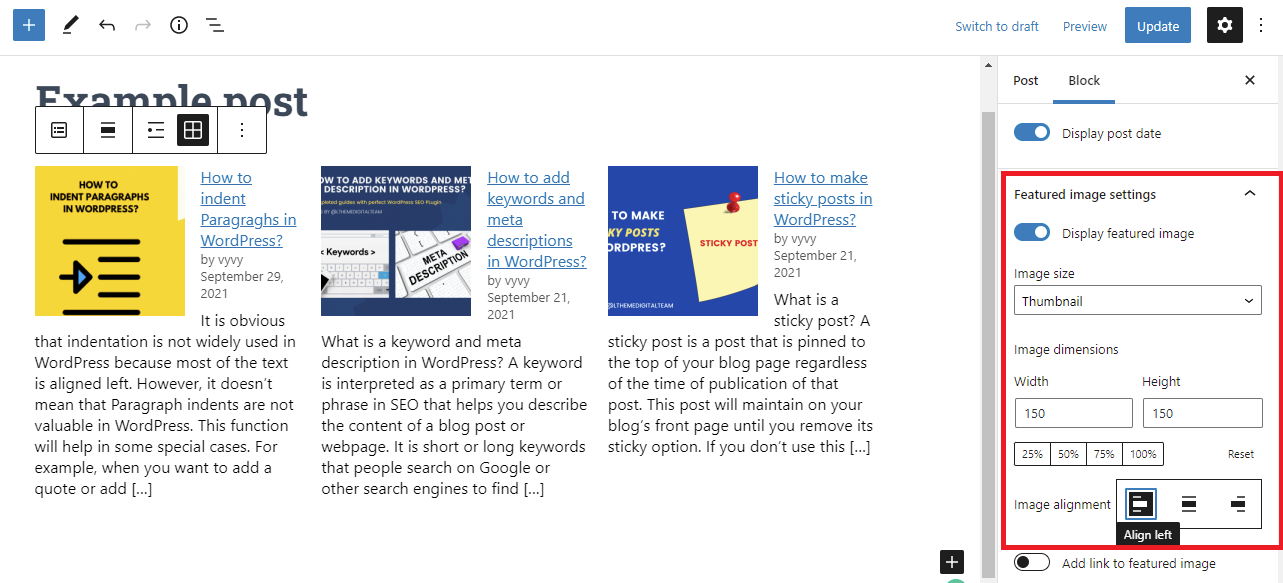 After that, if you are pleased with the layout of your recent posts, let's click on the Publish/Update button. And then open the post in the front end to see how it appears.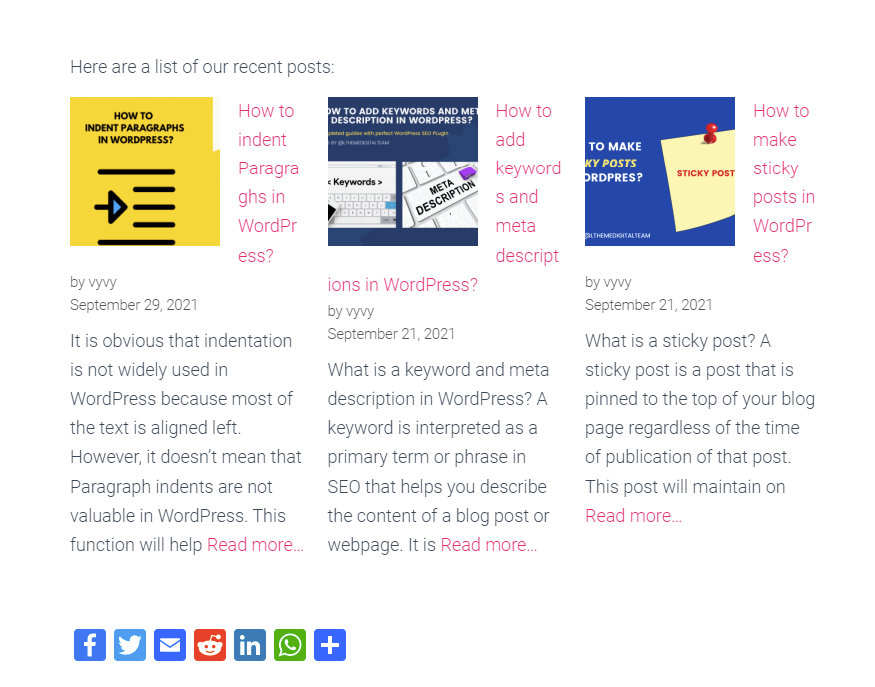 Method 2: Using the WordPress Recent Post Widget
This method allows you to show a list of your latest post in your sidebar instead of display on a post/page.WordPress offers a built-in default widget called latest posts that allows you to display a lot of recent posts in your site's sidebar easily or in other areas.
Initially, you need to go to Appearance > Widgets and add the Recent Post widget to your sidebar by dragging and dropping it.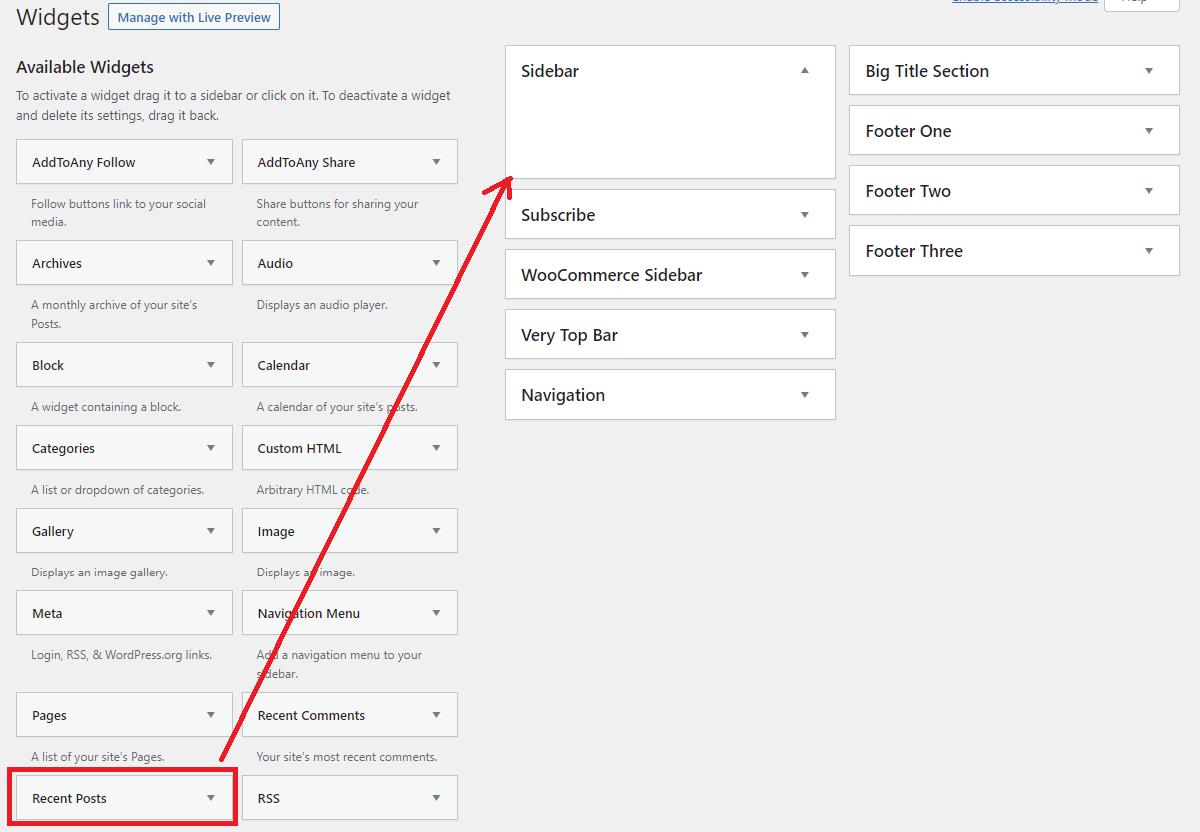 The built-in Recent Posts widget doesn't include many options. You only type a title for the widget and choose whether or not to display the date of posts. In addition, you can also increase or decrease the number of posts you want to display.
After that, click on the " Save" button to store the widget settings.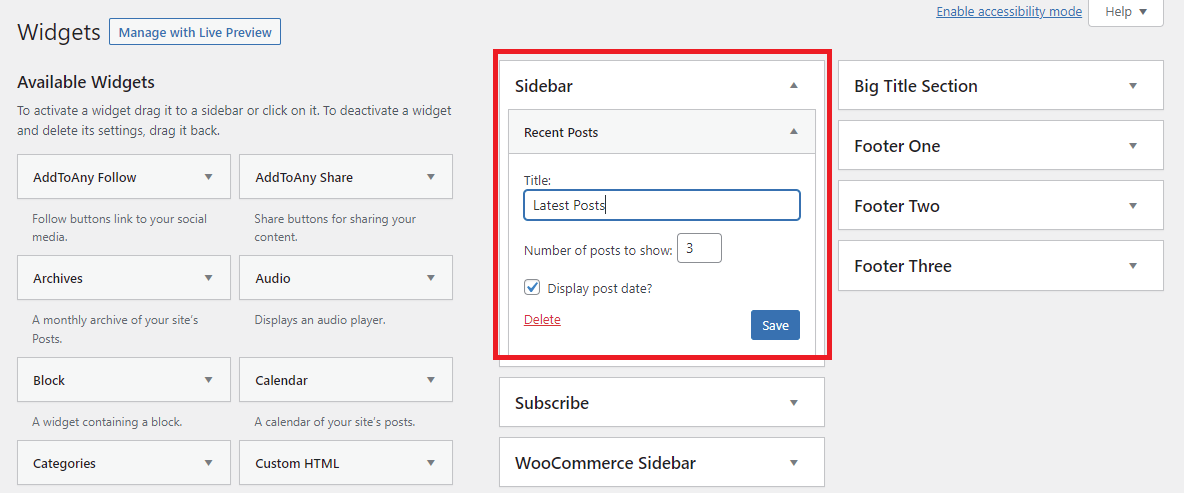 Now, you can visit your site to view the result.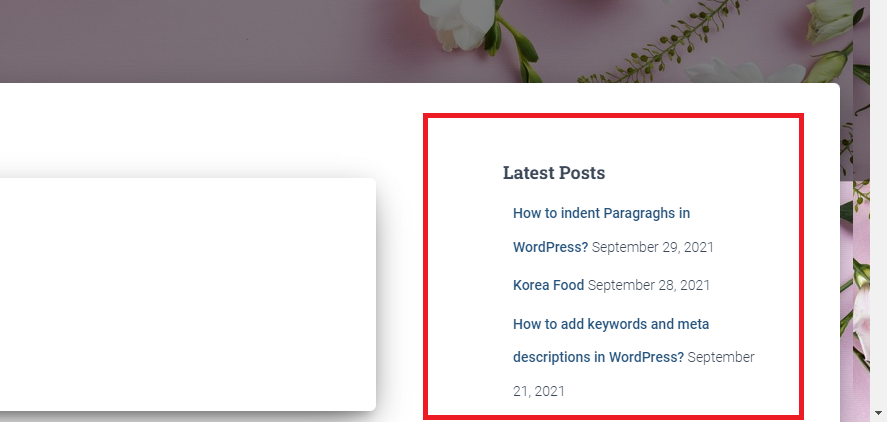 Method 3: Using Recent Posts Widget Extended Plugin
Recent Posts Widget Extended is a useful plugin that allows you to display recent posts via shortcode and widget.
In order to use this method to display recent posts to the sidebar. Firstly, you need to go to Plugins > Add New and then type the plugin's name on the search bar. Quickly click on the Install Now button and Activate it.

After that, navigate to Appearance > Widgets, you will see an additional widget called Recent Posts Extended. Let's drag and drop it to the sidebar.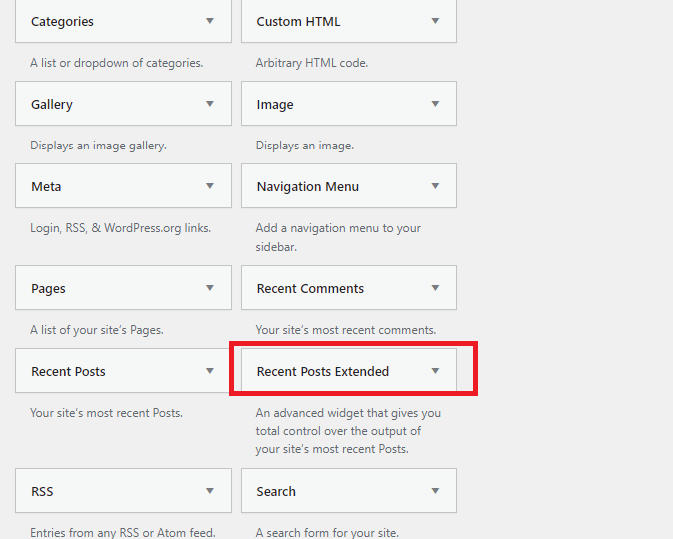 Immediately, it will open a popup window. Now, you can add the title, display a list of the most recent posts with thumbnail, excerpt, and post date. Let's scroll down the screen, there are more options that allow you to display recent posts from all or specific or multiple taxonomies, post type, and much more.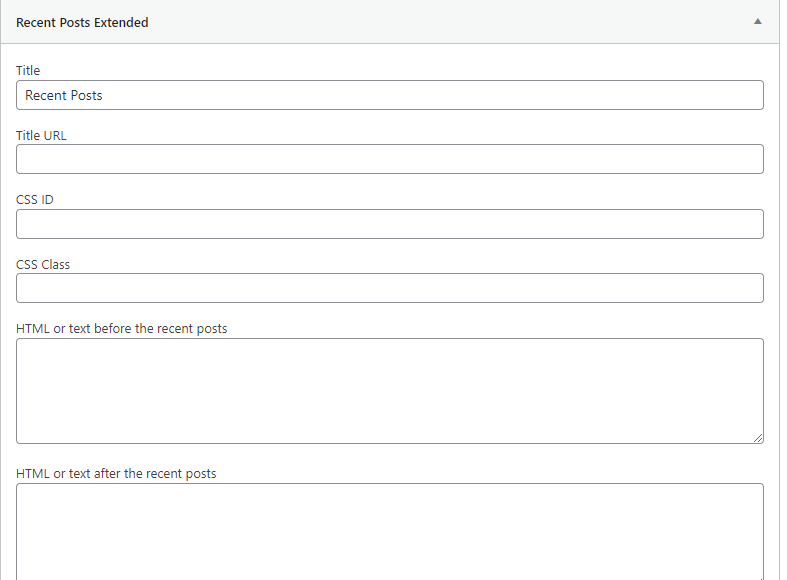 Once you are happy with your selection, let's click on the Save button at the bottom of the popup. And visit your site in the front end to see how it looks.

The bottom line
Displaying recent posts on your pages is also considered an effective way to keep your audience on your website longer. Hopefully, with 3 easy methods mentioned above can help you display recent posts on your WordPress site without effort. If you have any queries, please let me know by leaving a comment below. We will support you as soon as possible.
Moreover, don't ignore a lot of beautiful, modern, and responsive themes and templates at our free WordPress themes. You can visit and explore many useful designs for your site.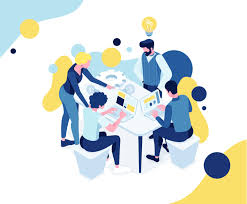 Latest posts by LT Digital Team (Content & Marketing)
(see all)