Why do you need to edit Joomla 4 module via Frontend?
When you access your frontend site and see something is wrong, you will want to immediately customize it. However, it will take a long time when you have to locate the module position. After that, you need to log in to the admin dashboard in the backend and find the exact module you want to edit. Therefore, you should try another time-saving way to do it. Today, we would like to show you how to edit Joomla 4 module via the frontend. Let's check it out!
How to edit Joomla 4 module via Frontend
First of all, you need to log in to your admin dashboard, then go to System -> Global Configuration (in the Setup tab).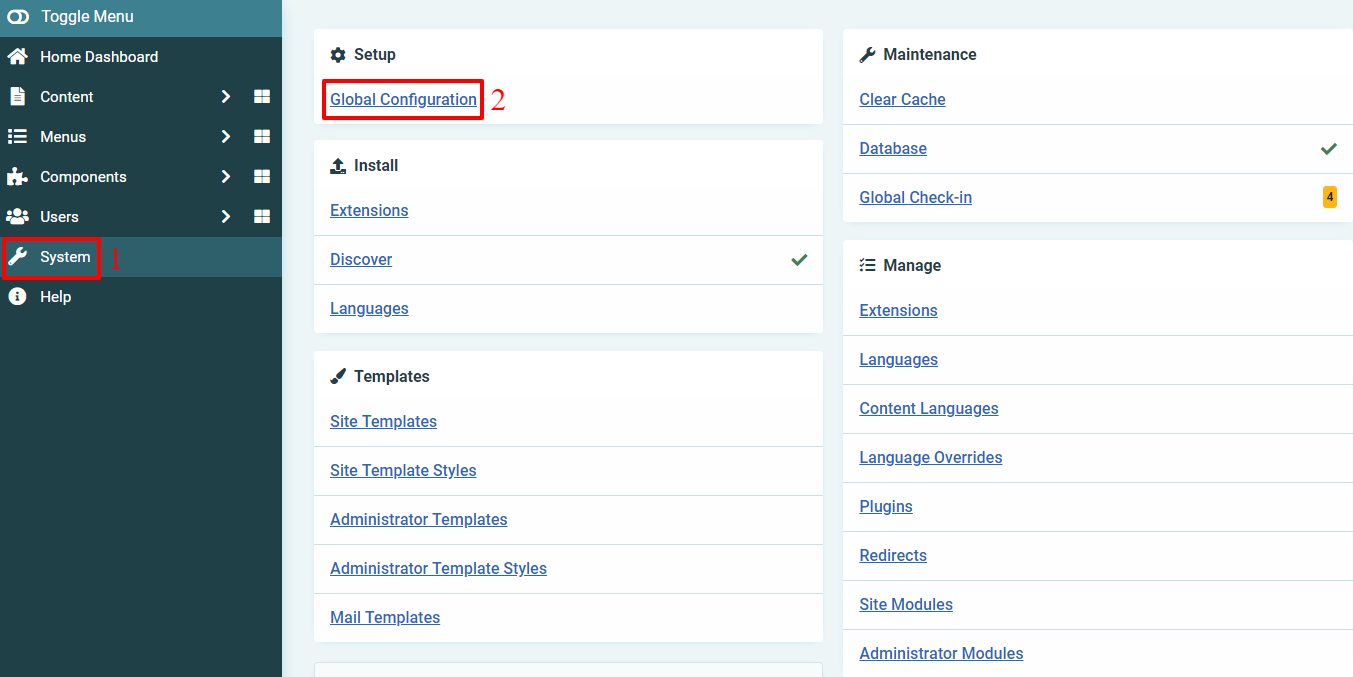 Next, in the Site tab, simply change the Frontend Editing from None option into Modules or Modules & Menus option. After that, don't forget to click on the save or save & close button to store your changes.

Now, let's go back to your frontend site, then log in as a Super User. You will see the edit icon on each module (and menu). So, you can click on it to customize the module directly.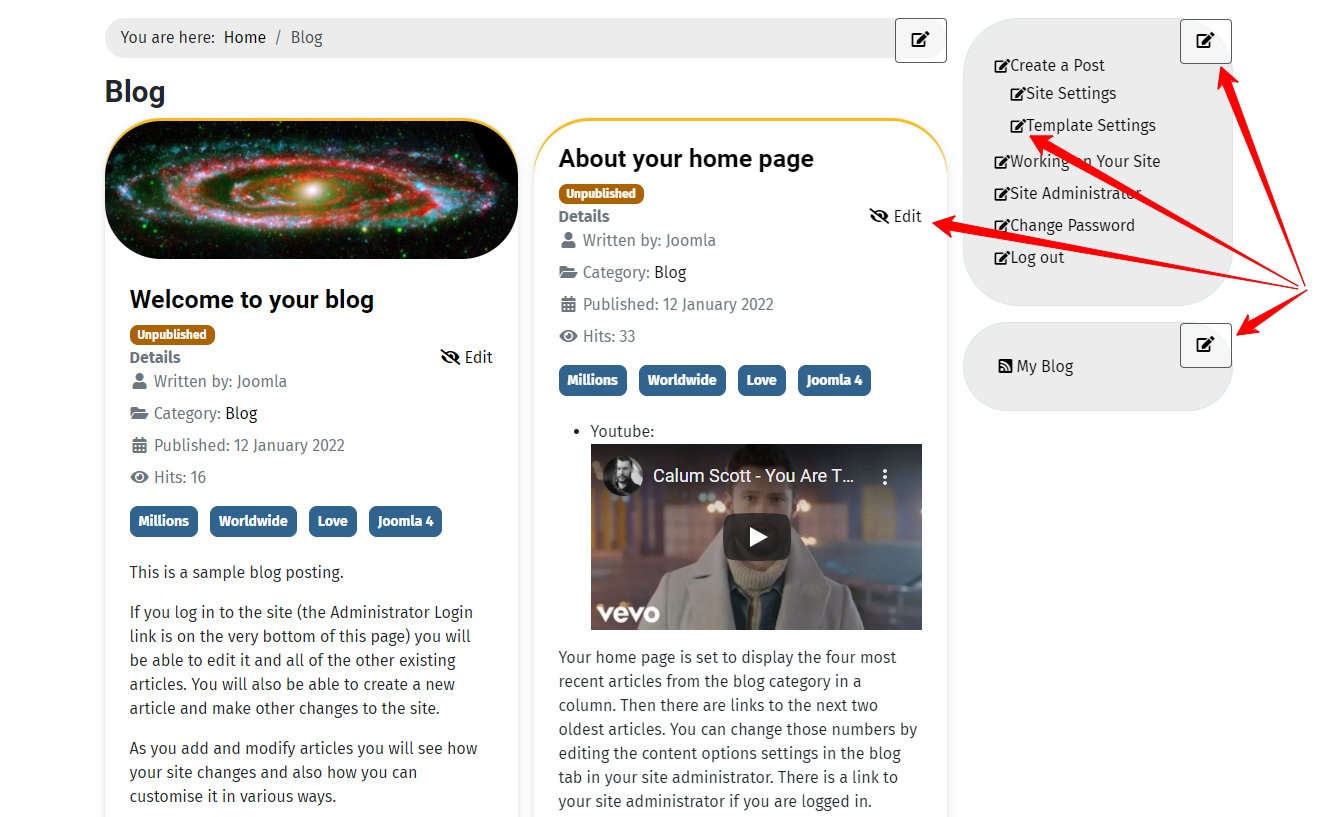 For example, when I click on the edit icon to modify the breadcrumb module, the module settings will appear for you to change your settings. It is quite convenient and simple to implement which helps you save time.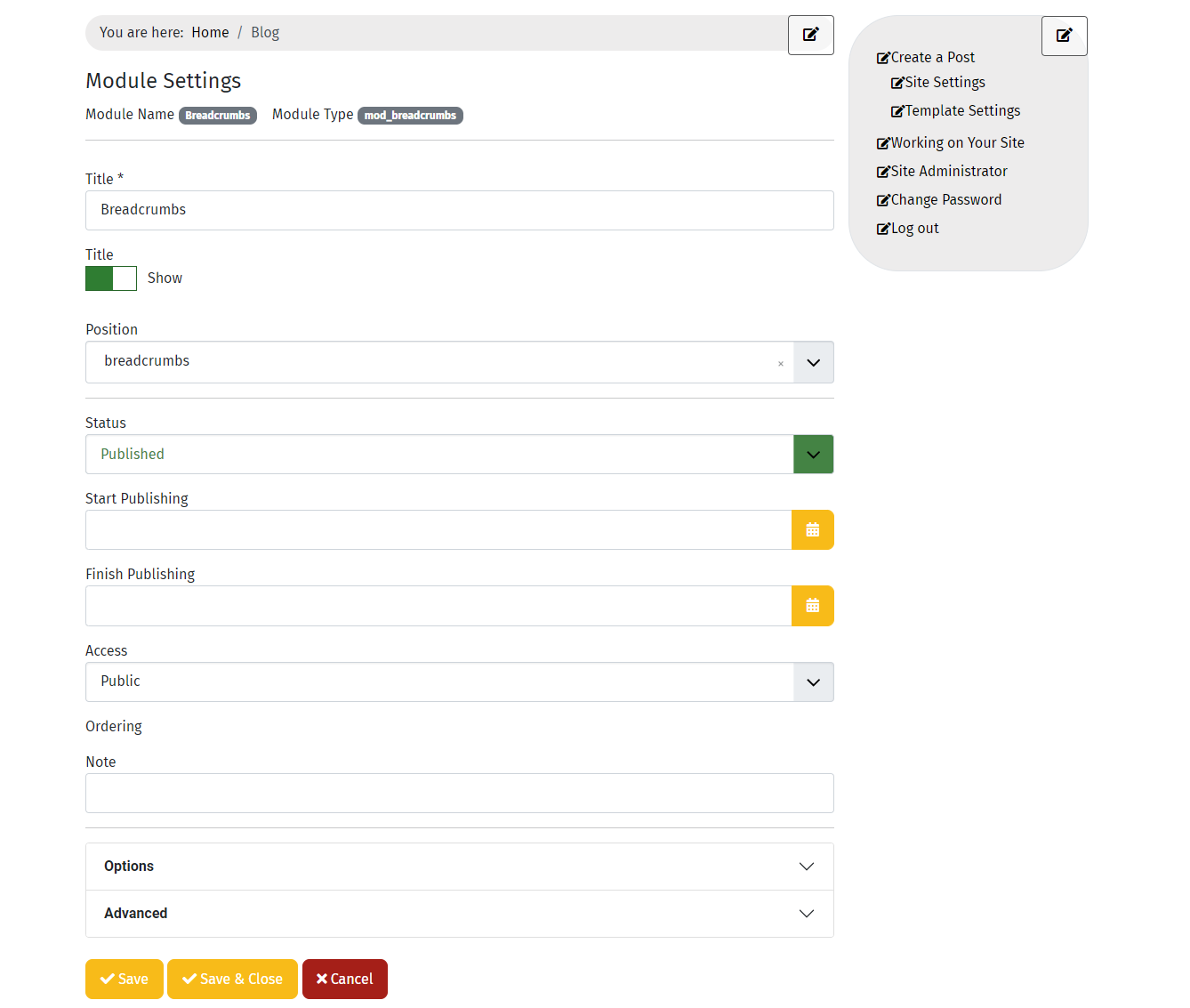 Conclusion
All in all, by following some simple steps we guide you in the blog, we believe that you can effectively edit Joomla 4 Module via the frontend. If you want to ask something about the topic, don't hesitate to show your question by leaving your comment below. Furthermore, in case you are looking for an eye-catching and responsive template for your site, don't miss our Joomla 4 Templates here. Thanks for your reading and hope you enjoy it.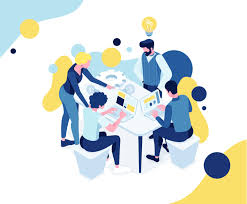 Latest posts by LT Digital Team (Content & Marketing)
(see all)