Are you finding a useful tool to create a lot of stunning popups? A collection of Elementor Popup Plugin below will help you a lot.
Why should you use Elementor Popup Plugin for your website?
According to the recent research of Aweber showing that most websites use Popup to create ads on their website often having a higher conversion rate than other websites which use traditional advertising methods. In addition, using Popup Plugin is a great way to create attractive advertisements that affect customers' sentiment. As a result, you have the opportunity to increase the productivity of your website. Moreover, Popup plugins are extremely easy to install and compatible with various devices and websites. For reasons, what are you looking for? Let's start.
Collection Of Nice Elementor Popup Plugin

Elementor Website Builder has gotten 5 thousand 5-star reviews from many users around the world. It offers you a lot of powerful features in which the advanced popup builder allows you to create custom popups without any coding knowledge. By using this plugin, you can engage your audience with the right triggers and display conditions, advanced settings.
Features:
100+ of pre-designed templates and blocks
Responsive live editing
40+ widgets and counting
Motion Effects
Industry-leading Theme Builder
WooCommerce Builder
Advanced Popup Builder
Visual and intuitive form builder
Marketing automation and CRM integrations
And much more
Highlights:
Excellent support
Many advanced features

PowerPack Elementor Addons comes with 60+ Creative Elementor widgets and extensions. Most widgets are specially designed with a focus on creativity and usability. Especially, with the popup box widget, you can show your content, image, video, form, save the template in a popup box with different trigger options.
Features:
60+ Creative Elementor Widgets and extensions
100% Compatible with Elementor 3.0 Dynamic Fields
White label branding
Extensive styling options
Highlights:
Professional support
Lightweight, fast, user-friendly

Happy Elementor Addons Pro comes with the new modal Popup widget. Thanks to this widget, you can use stunning popups to increase your conversion rate easily. In addition, this function allows you to use a button as a trigger, so whenever the users click the button, the modal popup will appear. Moreover, you can choose the interval time as to when will the popup will display.
Features:
89+ free widgets and 16+ pro Elementor Features
You Can Create Advanced Data Table
Facility to Add Text Stroke or Outline to Elementor Typography
Manage Your Event Calendars
Design Your Woocommerce Sites
Copy and Paste All of Your Elements Within Cross-Domain
Highlights:
Easy to use
Excellent performance

HT provides you with over 80+ elements and 360 blocks with plenty of variations. In addition, it comes with the sale notification feature. This function allows you to create a lot of sale notifications or popups as well. These notifications can be real or fake. In the dashboard panel, there are many useful options to help you manage them. What's more, 4 predefined designs have been added, so you can use them to create more layouts for your popup.
Features:
Fully responsive and mobile-ready
Unlimited Color and Typography options.
Retina Ready
Fully Customizable every element
Every element enable / disable options panel.
877 Google Font Supported.
Cross-Browser Compatible.
15 Categories / Template Sets
15 Page Templates
Highlights:
Many available elements
Easy to use

Elementor Addon Elements module comes with 24+ widgets and extensions that help easy create any design with just a few clicks. In addition, it includes a modal popup widget, this feature allows you to add a read more button on the post archive that opens the content in a popup.
Features:
24+ useful widgets and extensions
Create a stunning horizontal timeline
Add a beautiful table in Elementor to compare products and services
Add a responsive slider in Elementor with custom thumbnails and transition effects
Create an image gallery in Elementor for custom content or custom posts
And much more
Highlights:
Fully customizable
Lightweight and instant loading
Excellent support

If you are running a WordPress website, Popup Builder is another great solution for your website. This plugin comes with a wide range of popup types, conditions, and events to help you create high converting, promotional and informative popups. Thanks to that, you have chances to increase conversion rates and boost sales for your website.
Features:
Choose between several popup themes
Create and manage as many popups as you want
Network/Multisite compatible
WPML compatible
Visual Composer compatible
DIVI builder compatible
Customize the look and feel of the popup
Set popup animation effect
Set popup location on the screen
Highlights:
Working as expected
Great extension range
Efficient and easy

Popup Maker is used on over 600,000 websites and has received over 3,900 5-star reviews. Therefore, it is considered one of the most effective tools that help you create a lot of popups such as email opt-in popups, content upgrade popups, lead gen popups, eCommerce popups, and much more. In addition, you can use Popup Editor to build any content by customizing the size, position, animation, etc.
Features:
Create any type of popup, modal, or content overlay for your WordPress website
Integrates with all of the most popular form plugins
Conditions allow you to target exactly who will (and will not) see your popups
Multiple ways to trigger a popup to open
Highlights:
Easy to install
Excellent performance
The final verdict
We have just provided a list of Excellent Elementor Popup Plugin yet. We believe that you can get some great ideas through this post to handle your problems. In addition, if you have any queries, please drop a line below, we will support you as soon as possible. By the way, there are plenty of beautiful designs at our Free Elementor Templates. They are completely compatible with these plugins above and comes with a lot of powerful features. Don't hesitate to visit and try them.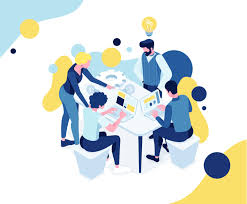 Latest posts by LT Digital Team (Content & Marketing)
(see all)