Nowadays, to reach a successful website, you must effort to innovate your site with a new appearance to attract more customers' attention. And using Elementor Animation is one of the most effective solutions to handle your problem. For this reason. In today's collection, we bring you the top best Elementor Animation Plugin.
The benefits of using Elementor Animation Plugin
First and foremost, most plugins are completely easy to use, so you don't need to worry about your limited coding information. In addition, by using these tools, you can give your visitor an amazingly engaging, and friendly experience on your site. Moreover, they actually allow you to customize pretty much everything with animated elements such as font, colors, links, and much more.
Top Best Elementor Animation Plugin

The first amazing plugin that we would like to introduce is Essential Addons for Elementor. This plugin comes with more than 70 powerful elements and extensions. By using this plugin, you can easily add powers to your page builder without effort. In addition, the free version offers 43 of the most helpful widgets to enhance your Elementor Page Building experience. When you upgrade to the premium version, you will get more intensive elements such as Content timeline( creating memory lane with attractive scrolling animation), Interactive cards to generate eye-catching visual effects for your content, and much more.
Features:
40+ Free widgets and countings
Have elements control options
Completely customizable
Design your page using animated text with 8 eye-catching effects
Create a stunning timeline for your Posts, Pages or any Custom Post
And much more
Highlights:
Excellent support
Lightweight and instant loading

With more than 5 million installments over the world, this plugin has been trusted and used by many users. This plugin comes with many professional features to create a successful website such as Box Shadows, Background Overlays, Hover Effects, Headline Effects, Animations, Shape Dividers, Gradient Backgrounds, and much more. In addition, it also offers 40+ free widgets and counting including images, text, video, buttons, and much more.
Features:
Motion Effects
Industry leading Theme Builder
WooCommerce Builder
Advanced Popup Builder
Visual and intuitive form builder
Marketing automation and CRM integrations
Custom fonts & icons
Role manager
Blog post layout widget
Image & video sliders
Highlights:
Unlimited features
Translated in to 56+ languages and RTL support

This plugin allows you to add Lottie Animation to your widget and then you can use them to make your Elementor Pages more attractive. In addition, the animated Fancy text Wiget has very powerful options to assist you to generate eye-catching marketing messages. With the pro version, it offers an image layers widget, this features allows to combine multiple images, move the position of them in layers and make them animated and/or interactive with mouse and/or with scrolling.
Features:
Offer 55+ fully customizable Elementor widgets and addons
Provide 300+ premade Elementor templates
Integrate with Elementor Animations
100% compatible with WPML
Fully responsive and cross-browser ready
Highlights:
A lot of powerful features
Available support and documentation

Elements kit Elemenotor Addons is an all-in-one plugin because it includes a wide range of plugins such as Header Footer Builder, Mega Menu Builder Layoutkit etc. In addition, there is more than 55 custom widgets to generate your beautiful site effectively. Moreover, this plugin offers plenty of styles such as elementor modules masonry layout with animation, post grid with zoom-in animation, post grid with slide-up animation, and much more. With the pro version, this plugin offers a Motion text feature to present your text with motion animations, split text animation with styles, colors, typography, text shadows, and more.
Features:
Header Footer Builder
Widget Builder
Mega Menu Builder
Vertical Mega Menu
70+ Free and Premium Widgets
45+ Pre-designed Header & Footer Templates
35+ Ready Pages
500+ Ready Sections
WooCommerce Widgets
One Page Scroll
And much more
Highlights:
Fully Responsive
Expert Support Team
Build with Elementor

As its name, this plugin comes with unlimited free widgets for your Elementor site. In addition, each element offers a bunch of useful options to manage possible settings. Especially, you can use some useful widgets to add animation to your pages such as Animated Mouse Scroll Icon, Animated Hamburger Icon, SVG animation and much more.
Features:
Offer 100+ creative widgets and counting
Allow you to create HTML CSS and Javascript widgets that are fully integrated with Elementor in seconds
Use all twig functions to take advantage of the power of Twig
Unlimited Elements fully supports custom post types
Fully compatible and integrated with Toolset custom post types and fields
Highlights:
Work perfectly
Unlimited widgets
24/7 support

This plugin allows you to create many beautiful animations for any Elementor Widget such as Floating Effects. Translate, Rotate, or Scale Imagination and much more. In addition, you can use slider wideget to create sliders with a lot of beautiful animations and effects.
Features:
89+ free widgets and 16+ pro Elementor Features
You Can Create Advanced Data Table,
Facility to Add Text Stroke or Outline to Elementor Typography
Manage Your Event Calendars,
Design Your Woocommerce Sites,
Copy and Paste All of Your Elements Within Cross-Domain
Highlights:
Easy to use
Excellent performance

Master Addons for Elementor comes with a lot of necessary widgets to build up a professional website. This plugin enables you to create many eye-catching animations for your sections by using Entrance where there is unlimited pre-built animation. In addition, with the image hover effects, you can unlock 22 hover effects, Border Radius, Popup, and more. Especially, the creative button add-on provides you several animations on the buttons when the visitors hover their mouse over the clickable place.
Features:
Header, Footer & Comment Form Builder
Custom Breakpoint For Elementor
Mega Menu Builder
Display Conditions
Entrance Animation
Gallery Slider
Image Hover Effects
Toggle Content
Custom CSS & Custom JS
MA Duplicator – Duplicate all kinds of Posts/Pages/Custom Posts
Positioning
Highlights:
Easy to implement
Build for speed
Completely customizable

This plugin allows you to make flip boxes with a lot of animations. In addition, you can freely choose from 6 flip effects. In addition, with the Masonry Gallery widget, you can create an attractive gallery by using multiple animation effects. Fortunately, it also offers Lottie Animations with a ton of high-quality animations to make your site more impressive.
Features:
FREE collection of 20+ business-oriented widgets;
Inherits visual styling of your current theme;
Does NOT slow down your website;
Elementor template library integration;
Compatible with other Elementor addons;
Fully-adaptive
Highlights:
Excellent performance
Great looking
Easy to use
Conclusion
Which is the best solution for your site? We believe that these plugins give you many great ideas to deal with your problem. In addition, you can visit our Free Elementor Templates to get more stunning designs for your website. Thanks for reading, if you have any questions, please leave a comment below.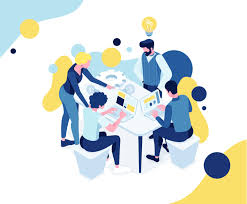 Latest posts by LT Digital Team (Content & Marketing)
(see all)