Are you seeking a plugin that can assist you to generate grids for your site? After that, you will showcase what you want in the grids to draw the client's attention. As a result, you can easily improve outbound rate as well as boost your online business. If this is all you need, you should read this blog because it may help you answer this question. Now, let's explore the List Of Top Best Elementor Post Grid Plugin!
Why should you use Elementor Post Grid Plugin?
By using the following Elementor Post Grid Plugin, you can create unlimited beautiful post grids easily. In addition, it also helps you to display your blog posts in 4 unique styles. And there are a wide range of amazing features that are waiting for you to consider.
Top Nice Elementor Post Grid Plugin

Firstly, a Elementor Post Grid Plugin you should use is Post Grid Builder Addon for Elementor. That is to say, this plugin licenses you some functions to generate a grid effectively and rapidly. Further, it additionally has numerous valuable highlights to assist you to change your site into the best one.
Provided features:
Set featured images as background for grid
Custom Post Type Supported
Backend ordering and filtering
Drag and arrange field types
Highlights:
Nice support
Simple to use

Secondly, let's have experience with AnWP Post Grid and Post Carousel Slider for Elementor. Similarly its name, this plugin mainly offers 5 grid widget types, allowing you to create post grids simply. Furthermore, it also has 7 new widgets to the Elementor Page Builder. For instance, Simple Grid, Light Grid, Classic Grid, Simple Slider, Hero Block and Classic Slider.
Provided features:
5 grid and 2 slider widget types
Powerful filters
"Load more" button in post grid
Works with most themes out of the box
Highlights:
100% responsive
Mobile-friendly

Thirdly, If you desire to own a post grid plugin, giving many creative elements and extensions, then let use this plugin. Likewise these plugins above, it helps you display your blog posts in 4 unique styles. Besides, you are able to build your site with other functions.
Provided features:
Fancy text with 8 eye-catching effects
Modern buttons with hover effect
WooCommerce Product Grid
WPForms, WeForms and more
Highlights:

Another Elementor Post Grid Plugin we want to introduce for you is Post Kít for Elementor. This pugin comes with 12 post grid layouts, letting you display your posts with various ways. Also, it provides many different functions, supporting you to develop your site.
Provided features:
18 post module layouts
8 widget header layouts
Time reading, Social network sharing
Slider mode available for all widgets
Highlights:
Highly customizable
Well organized
Completely responsive

Post Grid Elementor Addon is another useful Elementor Post Grid Plugin you should have. In other words, it permits you to generate post grid from your blog posts with a lot of options. So, let explore its main provided features now.
Provided features:
5+ layouts for post grid block
Create any kind of design without coding
Compatible with all themes
Highlights:
Fully responsive
Multiple customization options

If you want to have a plugin, only working with Elementor Page Builder installed, this plugin is suitable for you. Most importantly, it brings you 5 Post Grid Styles. For example, they are Grid Layout, Minimal Grid, List Layout, First Big post then Grid, First Big post then list. In addition, this plugin additionally owns other amazing features.
Provides features:
Filter/ Shuffle button for showing posts by terms
Query Custom taxonomy
3 image styles
Exclude / Include with category ID
Highlights:
Great support
Simple and easy to use

Now, we are happy to show you Unlimited Elements for Elementor. Likewise other plugins, this Elementor grid plugin also permits you to create Post Grid for Elementor effectively. Further, your site can be more eye-catching with a great number of different functions below.
Provided features:
Post Slider, Tabs, Lists, Gallery for Elementor
Card and icon carousel for Elementor
Woocommerce Product Grid
And more…
Highlights:

Eventually, Post Grid, Image Gallery & Portfolio for Elementor is a wonderful Elementor Post Grid Plugin you should try. In other words, this plugin enables you to create as well as customize each part of the posts grid. Besides that, you can also build and showcase Woocommerce product grids if your site is an online store.
Provided features:
Post Grid and Product Grid widgets for Elementor
Provide several options to edit the grid
Highlights:
Wind-up
In short, we have already selected and shared with you a collection of many useful and handy Elementor Post Grid Plugins. Therefore, we will feel happy if you can easily and freely choose the best one to build your WordPress site. Furthermore, we are providing many responsive Free Elementor Templates, so don't miss them to decorate your site appearance effectively. Thanks for reading and hope you enjoy the blog today!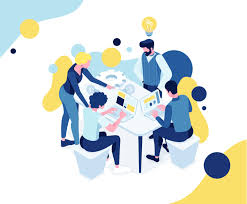 Latest posts by LT Digital Team (Content & Marketing)
(see all)