Why 'Another Update Is In Progress' error happen?
Have you ever seen the 'Another update is currently in progress' error? Does it make it difficult for you to deal with some of the site's issues? If you are looking for a way to fix this error, today's blog post is for you.
So do you want to know why this happens? This 'Another Update Is Currently In Progress' message usually appears when a core update is running in the background but you are trying to start another update process. However, when this core update is in progress, WordPress sets the update lock option in this database automatically. That will prevent you from updating another section. If you proceed with the update, this error will appear.
Now, let's explore the way how to fix the error conveniently and effectively.
How to fix the 'Another Update Is In Progress' error
In order to address 'Another update is in progress' trouble, you have to delete the core_updater.lock in the database. Thus, we would like to bring you 2 ways to do that.
Using a plugin to fix this error
First of all, you need to install and activate Fix Another Update In Progress plugin by going to Plugins -> Add New, finding the plugin on the search bar, and clicking on Install Now -> Activate.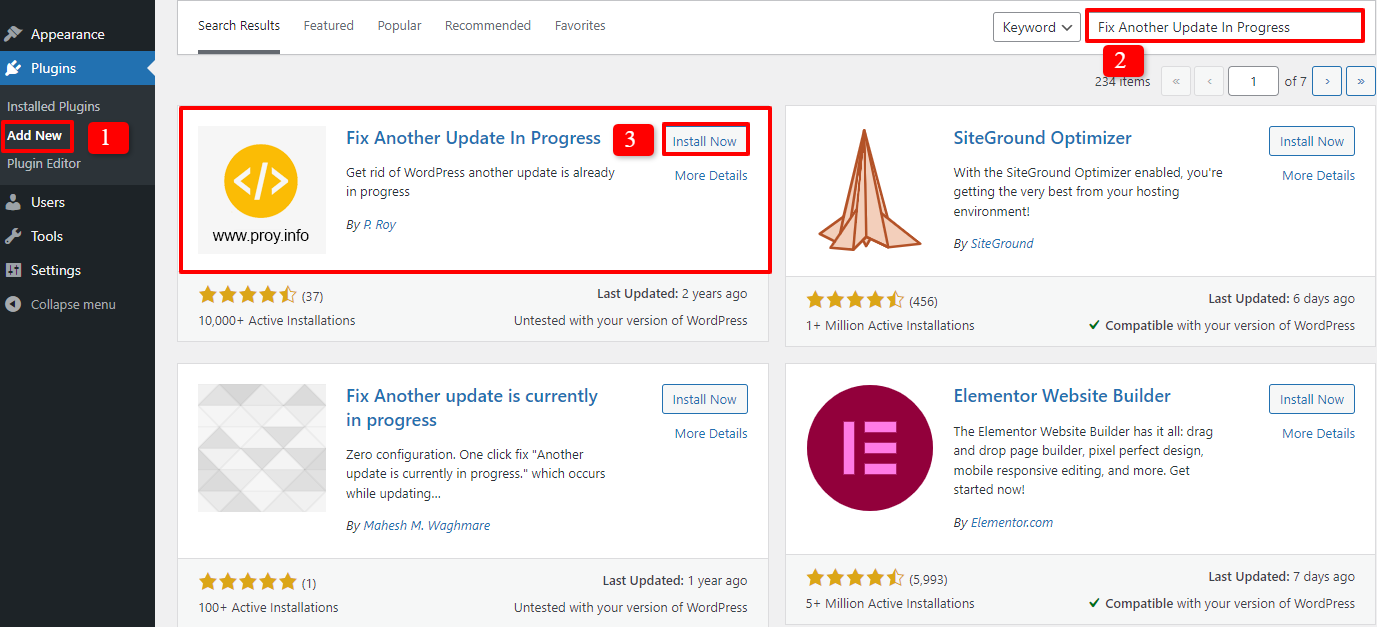 After that, let's access Settings -> Fix Another Update In Progress. If the updates of your site are locked, there will be a message to show that.
Now, you simply need to press the blue button 'Fix WordPress Update Lock' under the message. Therefore, the plugin will help you solve the 'Another Update Is In Progress' error in a few seconds.
Fixing this error manually
If you don't want to use a plugin to tackle the problem, you can use phpMyAdmin to directly run a query in the database of WordPress.
Firstly, let's go to the cPanel dashboard of the WordPress hosting account. In the database part, all you need to do is choose the phpMyAdmin icon. Then, select the WordPress database in phpMyAdmin.
Now, there will be a table in it. Next to the wp_options, let's press on Browse button. After that, you will see the rows inside it. It's time for you to find the row having the name core_updated.lock, then delete this row.
Everything is done. You can come back to your WordPress site and update anything you need.
Conclusion
To sum up, we hope that the blog today will assist you to fix the error without any trouble. If you have any question or difficulty related to the topic today, don't hesitate to let us know so that we can help you as soon as possible. What's more? If you have an intention to renew your site interface, don't miss a lot of Free WordPress Themes here.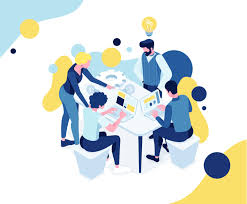 Latest posts by LT Digital Team (Content & Marketing)
(see all)