Are you finding the best Gallery Lightbox plugins that support Gutenberg Block editor? Luckily, you have come to the right place. In our blog, we will give you a list of top-notch Gutenberg Gallery Lightbox Plugins that will help you add lightbox effect to your beautiful gallery with ease. Now, let's get started.
Why should use Gutenberg Gallery Lightbox plugins?
When any user clicks on an image but it is not displayed in a full view or redirected to the image file. This can cause negative effects on the user experience. It is also a reason why you should open images in a lightbox instead. It not only helps you to show the image in full view with your site visitors but also prevents them from leaving the current page to go another page.
Currently, there are a lot of tools that allow you to add the gallery lightbox functionality to your WordPress site. In order to help you quickly make the right decision, we have collected a list of Gutenberg Gallery Lightbox Plugins below. They support various styles of lightboxes including image lightbox, gallery lightbox, video lightbox, and slider lightbox. Now, let's check them out and find your suitable one.
Top 8 Excellent Gutenberg Gallery Lightbox Plugins
f

Responsive Lightbox & Gallery is one of the most prevalent Gutenberg Gallery Lightbox plugins. It has had over 300,000 active users around the world. By using this tool, you have the ability to generate a stunning gallery in a few minutes without touching any single line of code. Moreover, it provides you with plenty of customization options for each gallery and lightbox style. Thanks to that, you can customize them to suit your site's visitors without effort. Additionally, this plugin can help you automatically add a lightbox to WordPress image galleries, image links, or even widget content.
Features:
Powerful and easy-to-use gallery builder
3 beautiful gallery templates
8 responsive lightbox scripts
Automatically add a lightbox to WordPress image galleries
Automatically add a lightbox to WordPress image links
Automatically add a lightbox to widgets content
WooCommerce product gallery support
Popular Page builder's compatibility
and much more
Highlights:
Multisite support
Easy to use

If you don't have any idea about creating a gorgeous gallery, using FooBox is a perfect choice for your website. This plugin will automatically add a modal popup to images and galleries that have the "Link to" setting set to "Media File".  It properly works with WordPress galleries to help you easily design an attractive gallery. If you want to access many advanced features such as video lightbox support, HTML lightbox support, IFrame Support, Metro lightbox style, and much more, you need to upgrade to the pro version.
Features:
Responsive lightbox design
Modern light box design
Works with WordPress galleries
Works with WordPress captioned images
Control when to exclude / include FooBox JS & CSS assets
Highlights:
Completely free
Zero configuration

As its name suggests, this plugin allows you to create eye-catching galleries with lightbox. Even, you can combine multiple galleries into one collection and publish it. Besides that, there are plenty of advanced options for generating responsive images, video, and audio galleries. Plus, it is fully compatible with both the Gutenberg editor and Classic editor. Moreover, this plugin is absolutely free, so you can use it without purchasing any addons or premium versions of the plugin.
Features:
Albums
Automatic SlideShow support
Multi-touch gestures support
Thumbnails support
Mobile Friendly
Unlimited colors
SVG icon
Physics Based Animations
FullScreen support
Highlights:
Highly responsive
Super fast-experience

With the support of this plugin, you are able to create an impressive gallery with effects, animations, and a lightbox. Image Hover Effects Ultimate plugin is specially designed for non-programming people because it is extremely easy to use. All you need to do is install and start designing your desired gallery with plenty of stunning animations and transitions. One of the plugin's advantages is that it used a modern and elegant CSS3 style to design the hover effects style and animations. Last but not least, it is 100% responsive to ensure that your website looks amazing on all devices.
Features:
Clone Hover Effects
Auto-resizing for thumbnails and images
Implemented to avoid AJAX libs conflicts
Font settings
Implemented in native WordPress style using native classes
Classic hover layout
Works perfectly in IE, Firefox, Safari, Opera, Chrome
Overlay effects
Highlights:
Fully responsive
Many beautiful effects

Another effective Gutenberg Gallery Lightbox plugin that you should try is ARI Fancy Lightbox. It gives you the opportunity to create a charming gallery with a lightbox effect. In addition, it allows you to show images from various sources including NextGen, FooGallery, WordPress, Jetpack Galleries, and videos from Youtube, Vimeo, Dailymotion, etc.  In order to create a gallery, you simply select media items that you would like to display into the lightbox. Then, the plugin will automatically attach the lightbox to all appropriate links on your WordPress site.
Features:
Integration with NextGEN galleries
Show videos from YouTube, Vimeo, Vine, Dailymotion
Automatic integration with WordPress
FooGallery support
Can disable right click for images to avoid copying URLs
Automatic integration with WordPress and Jetpack galleries
Show local PDF files in cross-browser PDFJS viewer
Supports slideshow mode and loop navigation
Highlights:
Highly customizable
Easy to use

It takes you a few clicks to install this plugin, it will help you to create any simple to professional galleries. Moreover, the plugin adds support for numerous new sources and parameters to boost the appearance of your galleries. What's more, Photonic also supports many sources where you can easily embed images such as Flickr photos, Albums (Photosets), Galleries, Collections and etc. Further, the plugin also provides gallery and lightbox support for videos. You can embed videos from Youtube or Vimeo in any of the lightboxes apart from the image lightbox.
Features:
Support built in for the highest number of lightbox scripts
Display your own feed
Provides gallery and lightbox support for video from from YouTube or Vimeo
Provides deep-linking support for non-WP images
Displays your galleries in multiple forms
Highlights:
Simple to use
No coding required

Gallery Lightbox is a simple, lightweight, and easy-to-use Gutenberg gallery lightbox plugin. The first advantage is that this plugin allows you to display an image gallery as a grid of image thumbnails. In addition, it assists you to make the thumbnails in the grid that will showcase the large version of the image in lightbox mode on the top of the content instead of taking the user away from the page. Plus, it also allows you to change the slider overlay color for your gallery and display the gallery as the carousel.
Features:
Extends the default Gallery options
Automatically add lightbox to WordPress image galleries
Set Slideshow Auto Play
Change Slideshow Interval
Show / hide Bottom Thumbnails
Change Slider Overlay Color
Ability to display gallery as Carousel
Highlights:
Translation ready
Technical support

Image Gallery comes with 30 hover effects and 5 light Box Popup styles, so you are able to create a stunning gallery with ease. This plugin is built based on the Bootstrap framework. In addition, it enables you to add a wide range of images on your blog site, and lightbox image preview layout. Moreover, there is an isotope effect that helps you easily adjust your image size according to the screen resolution.
Features:
Image gallery
Easy & Simple
Responsive Gallery
Grid Gallery
Masonry Gallery
Link Gallery
Multiple Column Layouts
Bootstrap 3.3.6 Based
30 Hover Effect
5 Light Box Pop-up Style
Image Title
Gallery in post, page & widget
SEO Friendly Gallery
Highlights:
Easily Customization
Fast, Friendly & Quality Support
Wrap up
We have just provided you with a list of high-quality Gutenberg Gallery Lightbox plugins. Hopefully, you can find out the most effective solution to create delightful galleries with a lightbox effect. Additionally, if you have queries about mentioned plugins, don't hesitate to let us know by leaving a comment below. We will support you as soon as possible.
Are you going to change the look of your WordPress site? So, don't miss a list of top attractive and responsive Gutenberg WordPress Themes as well as free WordPress themes on our websites.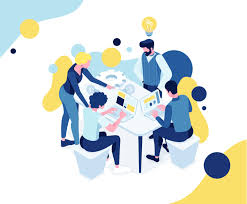 Latest posts by LT Digital Team (Content & Marketing)
(see all)