Now, generating and showcasing an eye-catching lightbox on your WordPress site is not a complicated issue. With the support of top WordPress Lightbox Plugins, you can do that without any trouble. So, let's read the blog to understand more about them as well as easily get the best one for your site. 
How is the WordPress Lightbox Plugin necessary for your site?
As you know, a lightbox is an effective way to give you an elegant approach to your site so that you can get a better media engagement. Therefore, installing a WordPress Lightbox Plugin is a very necessary task. However, nowadays, it has a lot of such plugins in the market and you may feel confused because you do not know what to choose. Understanding your need, today, in this collection, we provide you with the top best WordPress Lightbox Plugins that may be helpful for you. Let's start now!
Top Nice WordPress Lightbox Plugins

Easy FancyBox Plugin is a powerful WordPress Lightbox Plugin that provides you with an aesthetic and flexible lightbox for your site. In addition, after activating, it will have a new section FancyBox on your settings so that you can control your media lightbox options very effectively.
Provided features:
NextGEN galleries
Image maps
WordPress menu items
Jetpack Infinite Scroll
Automatic detection of galleries
Popup on page load optional
Fade or Elastic popup effects
SWF files
SVG media images
External web pages
And more
Highlights:

This is a free but powerful plugin that has over 300,000 users. Moreover, this plugin provides you an effective Drag and Drop Gallery Builder as well as Lightbox functionality. What's more, this plugin also helps you to insert a lightbox for your WordPress image galleries, WordPress video links, widgets content and more very easily.
Provided features:
Powerful and easy-to-use gallery builder
3 beautiful gallery templates
8 responsive lightbox scripts
Create galleries from Media Library
Media Folders with a drag & drop interface
Access to millions of images
Import remote images to Media Library
Gutenberg editor compatibility
Advanced pagination
And more
Highlights:

ARI Fancy Lightbox is an effective Fancybox WordPress Plugin that you can use to display a lot of content on any device, both desktop, and mobile. In addition, by using this plugin, you are able to display photos from NextGEN, FooGallery, native WordPress, Justified Image Grid and so on. Moreover, this plugin is also very mobile friendly and it is compatible with any device.
Provided features:
Show videos from YouTube, Vimeo,
Integration with NextGEN galleries
The load get titles from EXIF data
Use filenames as titles for images.
FooGallery support
Disable right-clicks for images
Show local PDF files
Show all external links into the lightbox.
UI interface to change lightbox styles.
Open content in fullscreen mode.
Highlights:

Here is a wonderful WordPress Lightbox Plugin including a modern interface. This WordPress Lightbox Plugin provides you a great lightbox with social icons in order to help you share your photos effectively. Moreover, this plugin also has a nice ranking with a 4-star and a large number of users. What's more, it helps you to resize our videos, pictures and HTML files in order to be suitable with the screen size as well.
Provided features:
Zero configuration
Works with WordPress galleries
Responsive design
Social sharing
Deeplinking
Fullscreen and slideshow modes
Metro lightbox style
Sexy lightbox design
Works with WordPress captioned images
Flat lightbox style
85+ settings to customize
And more
Highlights:
Simple and Nice
Great responsive lightbox
Best lightbox plugin

Simple Lightbox is a Fancybox WordPress Plugin that is very easy to use and install. Moreover, thanks to using this WordPress Lightbox Plugin, you are able to insert a simple and customizable lightbox for your WordPress site. This plugin also helps you to activate links as well as resize the lightbox in order to match with your window interface automatically.
Provided features:
Automatically activate links
Customize lightbox with themes
Customizable lightbox animations
Infinitely customizable with add-ons
Supports links in widgets
Keyboard Navigation
Display media metadata in lightbox
Enable Lightbox depending on Page Type
Group image links
And more
Highlights:

WP Lightbox 2 is a great option that enables you to create a responsive lightbox effect for your album and gallery photos. Then, it will help you to insert it into your site easily. What's more, you can also use this plugin to show download links for your pictures, alter photo info position, and so on in real-time.
Provided features:
Set the Animation duration
Change Lightbox Overlay opacity
Lightbox effect for WordPress Galleries
Works on all modern browsers
WP Lightbox 2 works perfectly
Group related images in post
Use lightbox in comments
Display a download link for images
Change image info position
Tested on popular WordPress themes
Highlights:
Nice plugin
Wonderful
Work perfectly

WP jQuery Lightbox is a WordPress Lightbox Plugin that offers you a live browser orientation adjustment. In addition, this plugin also provides a download link for each file and it is totally compatible with version up to 3.1.4. What's more, this plugin also has an autoboxing feature for your photo links and it is totally compatible with mobile devices.
Provided features:
Download link" open a download dialogue
Support for custom style sheets
Restructured the HTML slightly
Specific CSS selectors for all elements
Fixed animation speed setting
Dropped quirks support for Internet Explorer 8
Support for WordPress' new translation system
Images and CSS for Portuguese
And more
Highlights:
Works Perfectly
Very useful

WP Video Lightbox provides you with a lightbox overlay display that allows you to embed videos on your pages. Moreover, through this WordPress Lightbox Plugin, you can also show flash, youtube, Vimeo, iFrame, and so on in a lightbox overlay which is able to see beautifully on iPad or iPhone. Furthermore, you can also have the ability to set different animation speeds for your videos.
Provided features:
Animation speed
Overlay gallery
Autoplay slideshow
Show title: true / false
Resize the photos bigger than the viewport
Expand a resized image
Counter separator label
The theme for the lightbox window
Horizontal padding
Hides all the flash objects on a page
Highlights:
Works perfectly
A perfect solution

Photonic gives you the ability to insert support for some new sources and parameters for your site. Thanks to this WordPress Lightbox Plugin, you can improve the content and look-and-feel of galleries. What's more, you can also set up authentication that allows your customers to see your photos privately.
Provided features:
Add support for several new sources
Enhance the content and look-and-feel
Deep-linking support for non-WP images
External videos from YouTube or Vimeo
Videos hosted by external service providers
Self-hosted or external videos
Highlights:
Conclusion
In short, it's great if you can easily get a free yet effective WordPress Lightbox Plugin to build up your site. If you want to have more information or discuss something related to the topic today, don't hesitate to leave your comment below. We promise we will answer you as soon as possible. 
Last but not least, if you are planning to change your site interface into another responsive one, let's explore our free WordPress themes and get the most reasonable one.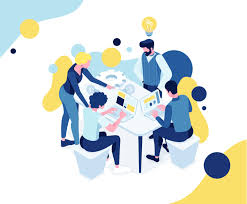 Latest posts by LT Digital Team (Content & Marketing)
(see all)