Actually, you can use many different tools to add and customize videos on your WordPress site. However, these tools can make you waste much time and money but are not effective. Because of this reason, we are here today to share with you the top great WordPress Video Plugins. You can completely set your mind at rest since most plugins have a free version and work well.
The advantages of using WordPress Video Plugins
By inserting video into your post, you can make your posts become more attractive and interesting. Moreover, this perfect tool also allows you to add a link to your gallery. You have the ability to create a wide range of videos from simple to intensive. Let's the following plugins to have the perfect choice for your site.
Top Useful WordPress Video Plugins

This WordPress Video Plugin is extremely user-friendly that allows you to insert a custom link on a page in gallery views. In addition, you can also change speed, locations, effects and more easily as well as choose the position of icons for your gallery. A 24/7 technical support is also included that allows you to answer any questions that you have. If you want to learn how to add a video gallery with this plugin, let's click on how to embed video in WordPress.
Provided features:
Close Icon Size
Background Color
Gallery 9 Layouts.
Video Lightbox effect.
Hover effects.
Gallery pagination.
Unlimited Shortcode Generator.
Add a custom link on single videos
Gallery animations
Unlimited zooms on-page.
24/7 technical support.
Highlights:
Very beautiful gallery
Great support
Super helpful

FV Flowplayer Video Player is a great WordPress Video Player Plugin that allows you to embed FLV or MP4 video into your pages and posts. This plugin also enables you to check the video encoding for logged in admin in an automatical way. Moreover, your user can also show the clickable splash interface at the start of your video.
Provided features:
Display clickable splash screen
Includes advanced built-in social sharing
Display popup box after the video ends
Automated checking of video encoding
API for custom video fields
Powerful playlists
Automated checking of video
Custom start and end screens
Unlimited instances in a single page.
Highlights:
Easy and strong
Professional business

This plugin allows you to embed video Youtube into your site, it is really modern and mobile responsive. What's more, it also gives you the ability to create a shortcode YotuWP and use it in many places such as page builders, widgets or product descriptions.
Provided features:
A player with popup/lightbox/modal
Player responsive
Pager and load more buttons
Videos from channel
Videos from username
Compatibility with page builders via Shortcode Generator
Styling settings: buttons color, buttons style
Highlights:

All-in-One Video Gallery gives you the ability to import videos that are from Channel or Youtube playlist easily. This plugin is also extremely easy to use and lightweight without needing any coding knowledge. Moreover, thanks to using Thumbnail Gallery, you are able to choose the number of columns and rows for showing.
Provided features:
Live Streaming
Popup Template
Playback options: autoplay, loop, preload
Subtitles.
Comments.
Social Sharing
Slider Template
Modern, Responsive design.
Unlimited Categories.
Unlimited Videos.
Thumbnail Gallery
Highlights:
Great plugin
Awesome support
This plugin allows you to embed videos into your site, create thumbnails as well as encode files easily. What's more, you are able to insert many fields into videos that you uploaded into the WordPress Media Library. Using this plugin also allows you to generate a popup video gallery which is attached to your post.
Provided features:
Create a gallery of all videos
Make thumbnails
Create a popup video gallery
Make a custom gallery
Add a comma-separated list of video IDs
A built-in WordPress function
Add several fields to any video
Highlights:

WP Video Popup is a powerful WordPress video plugin that you can use to insert a responsive YouTube or Vimeo video lightbox popup into pages and posts of your site. However, you need to remember that in order to open the popup, you need to insert the CSS-class.
Provided features:
Trigger Element Example
100% GDPR compliant
Display a Vimeo video
CSS class
Hide related to YouTube videos
Start video at a specific time
Autoplay on Page-Load
Adjustable Popup Size
Overlay Background-Color Setting
Highlights:
Works great
Great alternative

This WordPress video plugin gives you the ability to embed the videos into your page by using a lightbox overlay. Besides, you can also use this plugin to show photos, flash, Youtube, iFrame, Vimeo, and so on in a lightbox overlay. After embedding them, you can take a view on your iPad and iPhone.
Provided features:
Cool Plugin
A perfect solution
Works perfectly

Easy Video Player is a great WordPress Video Plugin that allows you to display videos on your site. Thanks to it, you can also embed self-hosted videos as well as videos that are externally hosted just by using direct links. A lot of effective features are also included in this plugin.
Provided features:
Embed video with muted enabled
Customize the video player using modifier classes
Embed video using three different skins
Embed video using MediaElement player
Video Autoplay
Control Size
Control Player Skin
And more
Highlights:
Conclusion
In short, it's time for you to discover the collection of WordPress Video Plugins to find out the more detailed information and their usefulness. We hope that the list we introduced may be helpful for you and other plugin users. If you have any queries or want to ask for more information about that, don't hesitate to leave your comment below. We will reply to you soon.
What's more? We also provide a lot of well-performance and fully mobile-friendly free WordPress themes, so don't forget to visit whenever you want. Have a wonderful day and see you the next time.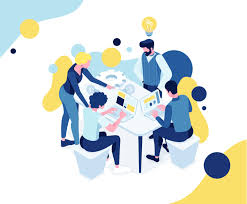 Latest posts by LT Digital Team (Content & Marketing)
(see all)