Before making your site Joomla SSL enabled, please make sure that you have installed a functioning and valid SSL certificate already on your site. In case you haven't had any SSL certificate on your site yet, please use the Encrypt certificates which are available for most accounts, or taking a look at SSL certificate options here.
Enable Joomla SSL
Please follow these steps below to enable Joomla SSL:
Step 1: Go to your site Administrator
If your site is on Joomla 2.5, click Site on the top menu bar and go to Global Configuration
If your site is on Joomla 3, click System on the top menu bar and go to Global Configuration
Step 2: Choose the tab Server
Step 3: In the Server settings > Force SSL list box > choose one of the below options:
Make administration interface be accessible only when using SSL and select Administrator Only. About the enhanced security, we highly recommend you to require SSL for the administrator interface at least.
Make the whole site accessible only when using SSL > Entire Site
Step 4: Save. Now the SSL is already enabled.
Let's Encrypt with Joomla
To get the best results when you enable SSL for Joomla, it is recommended to use an SSL certificate from the recognized Certificate Authority. It is an automated, free and open certificate authority which is recognized by the most modern browsers.
That's it! If you have any problem or question, please feel free to let us know by leaving a comment below, we will reply as soon as possible!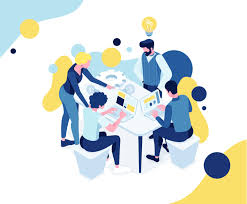 Latest posts by LT Digital Team (Content & Marketing)
(see all)