One of the most tricky things that you may encounter with your iPhone is that your phone displays a notice stating that your iPhone storage is almost full every few minutes, despite the fact that you have plenty of free storage available. This problem has been reported by a large number of iPhone users recently. If this is the issue that you are faced with – no worries!
In this short guide, we will show you how to fix the issue on your iPhone in a few steps. Just give them a shot right now. If your iPhone continues telling you that your storage is almost full when it isn't, you should investigate the origin of the problem and resolve it so that you may store more stuff on your device. There is a better cleanup approach to resolving the issue.
Clear Safari Cache Files on Your iPhone
It's possible that your iPhone gathered cache files over time, and those cache assets have now become too huge for your iPhone to process. In this situation, clearing the cache files for the Safari browser on your iPhone will free up memory space.
To do so, open the "Options" app and choose "Safari" to access the Safari browser settings. To clear Safari cache files, select the "Clear History and Website Data" option. That should do the work, and your iPhone storage will most likely be fixed.
Remove Your iPhone Backup
If the first solution doesn't "heals" the system, another option is to restore your iPhone from a backup. If you have enabled iCloud backup and your iCloud storage is full, you will receive a notification on your phone that an iPhone storage is full, even if you have nothing on your local iPhone or have recently removed some huge documents. One viable solution to this problem is to remove the iPhone backup.
Connect your iPhone to your PC and launch iTunes. In iTunes, hit the device icon in the upper left corner and click "Summary." Click the "Restore Backup" button. When the option opens, select the iTunes backup that is most recent and then click "Restore." If the iTunes backup was encrypted, you must input the password to unlock it.
Turn off iCloud Photo Library
If you activate iCloud Photo Library, all your library assets will be automatically uploaded and stored in iCloud, allowing you to view photos and videos from all of your devices. The photographs and movies in your multimedia collection are always enormous in size, which might quickly use the 5GB of iCloud storage space.
As a result, disabling the iCloud Photo Library service is a good approach to prevent iCloud storage from filling up, and your iPhone will no longer display the message "iPhone storage full." In this case, we advise that you do the following:
Go to Settings > Your Name > iCloud > Photos > locate and disable iCloud Photo Library.
Reset All of Your iPhone's Settings
If none of the preceding methods worked for you, you could try resetting all of your iPhone's settings. This will reset all of your phone's settings to factory defaults, allowing you to configure them again as per your needs. The settings app makes it simple to reset all of your iPhone's settings at once. Open the "Settings" app, navigate to General > Reset, and then select "Reset All Settings."
Restore Your iPhone via iTunes
Occasionally, restoring your iPhone resolves various issues that you may be experiencing with your device. It's also rather simple to restore an iPhone using iTunes because the entire process is rather straightforward and easy to follow. You only need to choose a few things, and your iPhone will be restored.
Connect your iPhone to your computer with a compatible cable, then launch the iTunes app. In the app, choose your device and go to the Summary tab. Then, to restore your iPhone, select the option that says "Restore iPhone."
Use iOS System Repair Tools
If none of the solutions mentioned above fixes your problem, you might consider using a dedicated iOS system repair program. It will thoroughly inspect the phone for any types of errors and fix them right away. It also does not delete any device data; therefore, it is absolutely worth a go!
Wrapping Things Up!
When your iPhone says that it doesn't have enough storage but it actually has, use the options listed above to resolve the issue. With all of the above tips at your disposal, you should be able to resolve the storage problem on your iPhone with ease.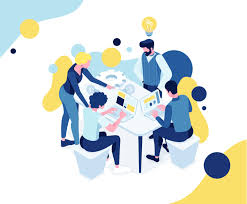 Latest posts by LT Digital Team (Content & Marketing)
(see all)