Step by step how to install Joomla! 3.x
As you know, from Joomla 3.x, we've new back-end interface with 100% bootstrap css. It's help for back-end Joomla! load faster and more easier to use. Beside it,
Joomla!
reduce process install with only 5 steps. Today, I want to write more details step by step about this task. Hope it's useful for everyone, special to Joomla! beginner.
Step 1: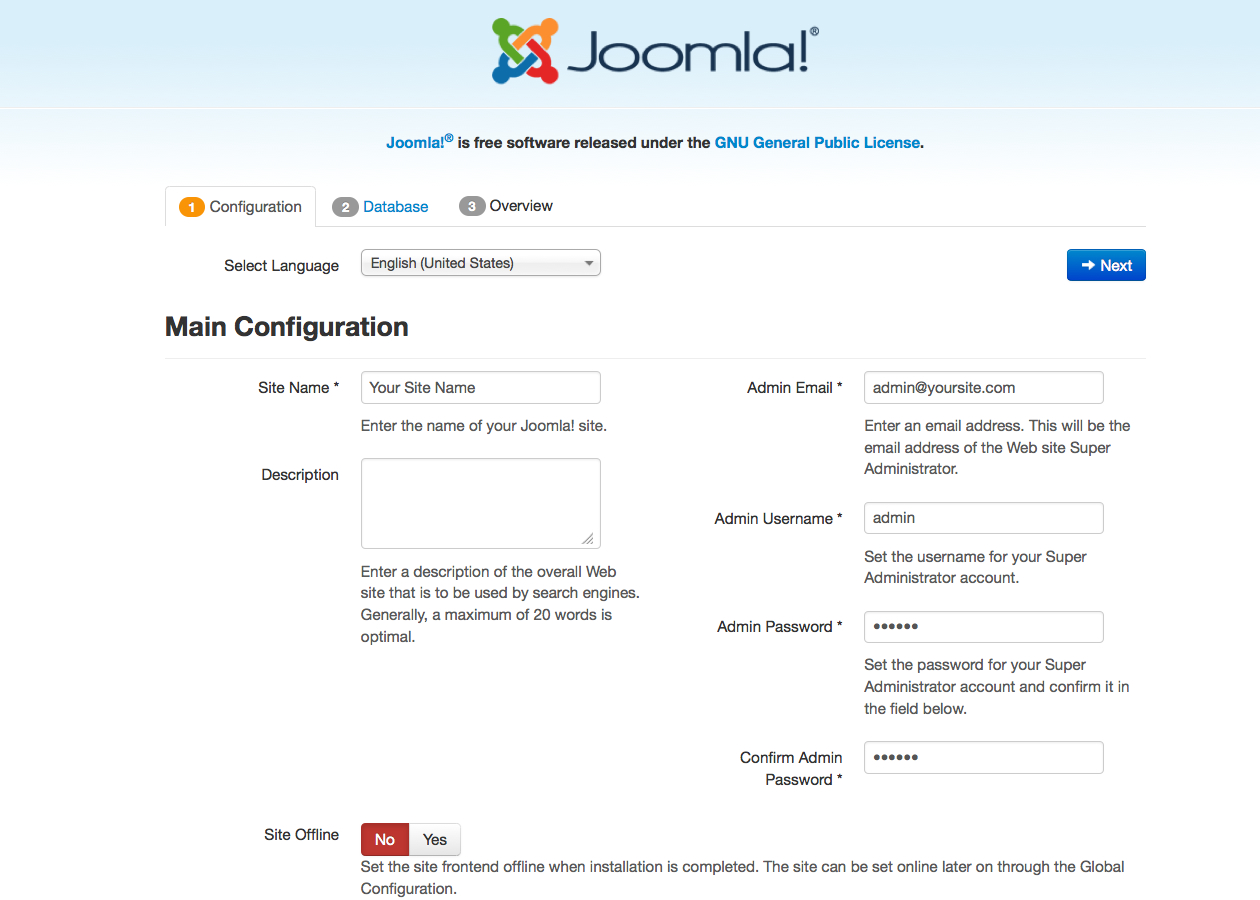 This is a first step to install Joomla!. As you see, it collect step one (1) and two (2) in Joomla! 2.5 to just one. It's help you enter and view the info faster. The info normally includes main params such as Site Name, Admin email, username and password. In this version, Joomla! provide the function to set site Offline or not when you finish install.
Step 2: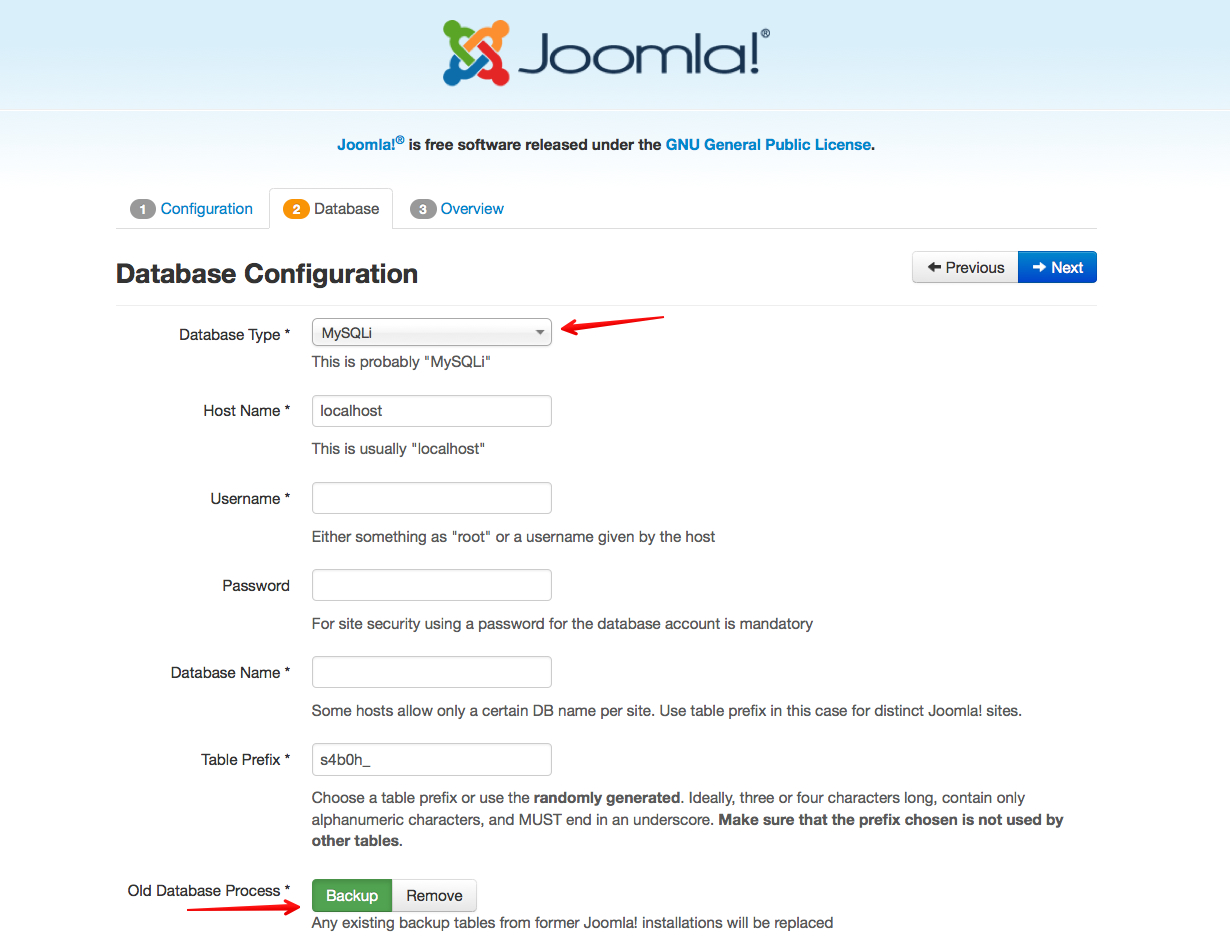 This is step two and it's near last step in Joomla! 2.5. Some main param in Joomla! 2.5 bring to there, it's normally.

Step 3: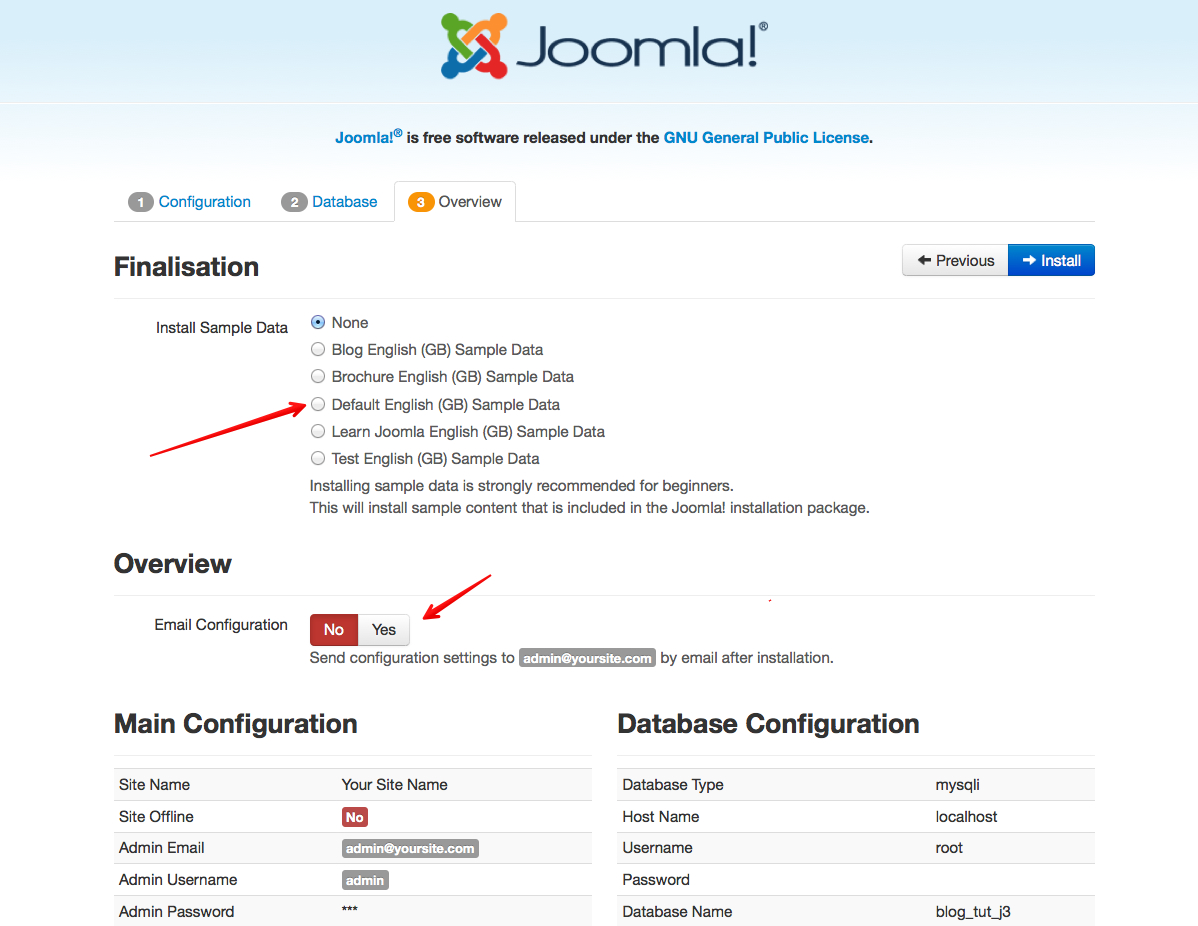 Yes, this step help you overview the info and suggest you install sample data or not. In Joomla! 3.x, it provides many standard sample data types, exactly is 6 types, than 3 types as in Joomla! 2.5.

Step 4: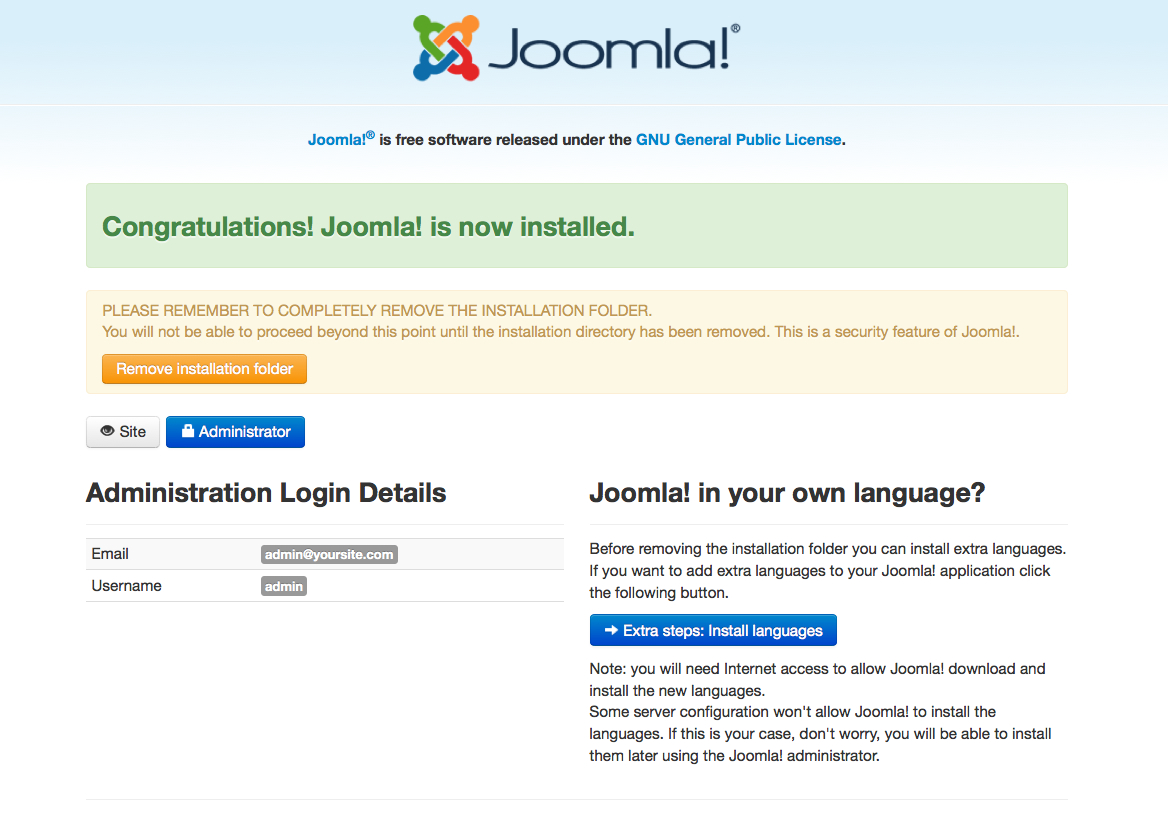 Yeap! after finish, you will get the site with default data as below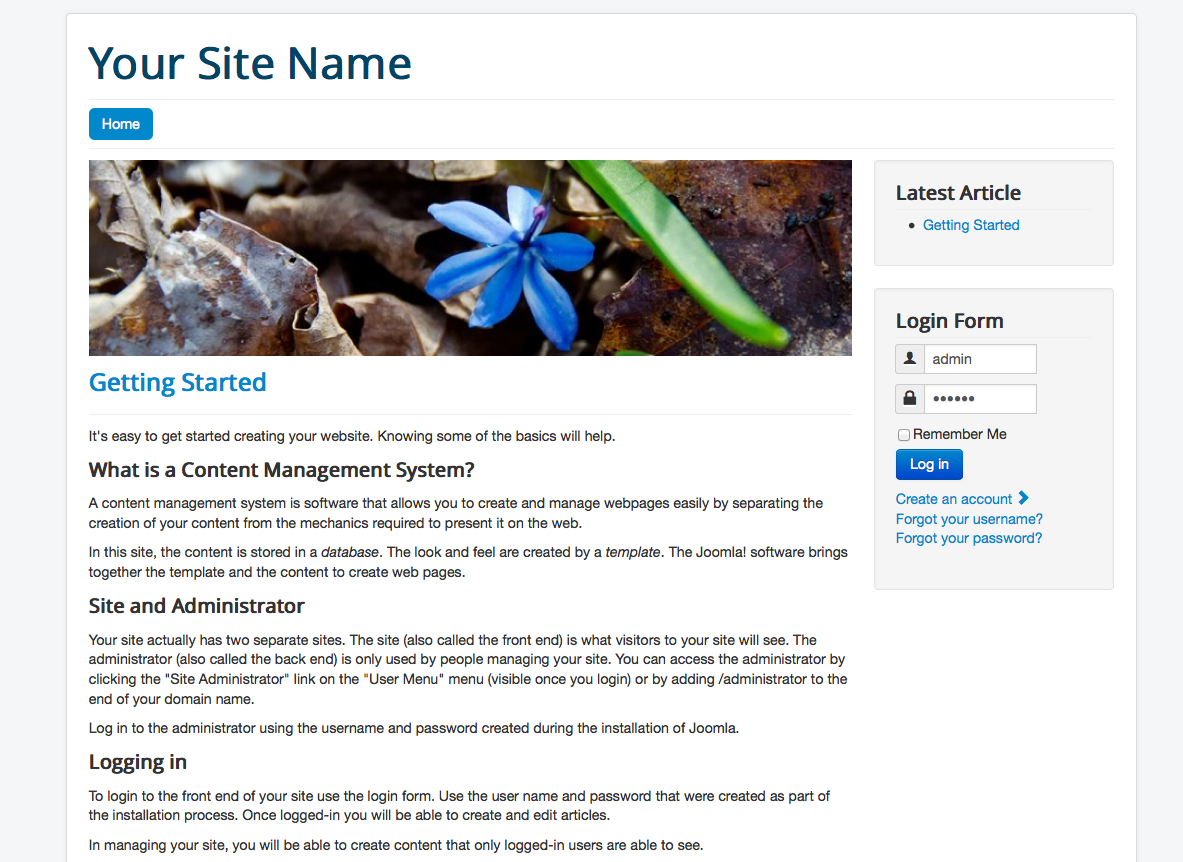 Conclusion:
In general, process install in Joomla! 3.x is not more different than Joomla! 2.5, just collect the info to reduce steps. Special thing in this process, Joomla! requires the correct config about your system when you install, it mean the pre-check the config. If your hosting/server has problem/missing/or not correct config as Joomla! recommend, then the process will be stopped, so you can't process it. In this case, just contact your hosting provider and ask them about this problem. Most of hosting/server provider know about required config to install Joomla!.

If you've any question about this process, please don't hesitate to let me know.