Each Slide has its own General Setting, in this article, we will learn how to set General Settings in Unite Revolution Slider such as set transitions, local delays, thumbnails etc.
Firstly, select the Tabs on the top that you want to set up.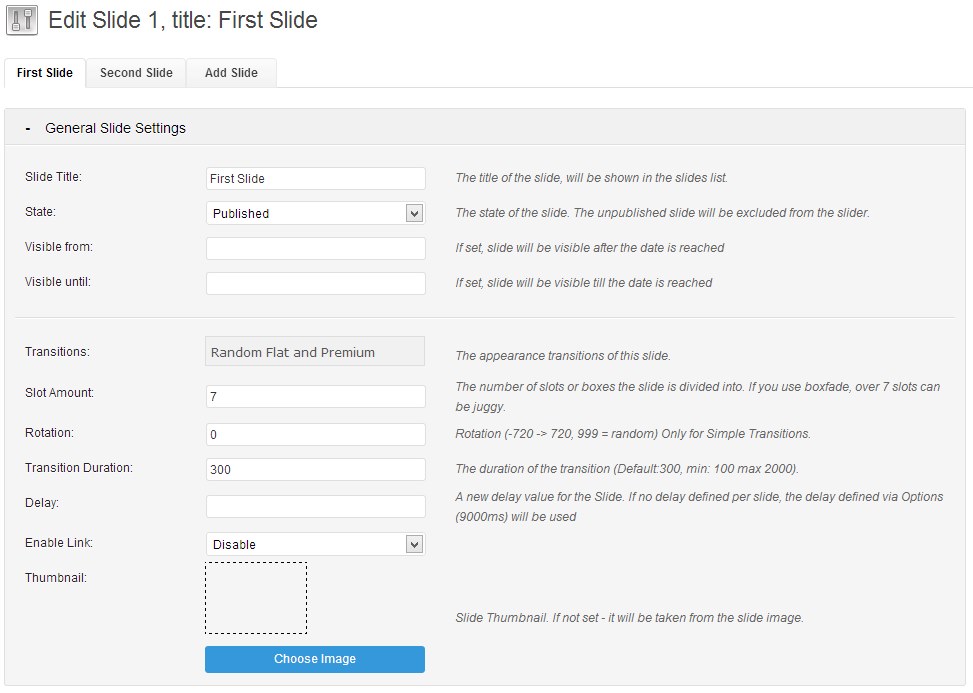 Slide Title
Internal Naming of the slides. It will be shown in the slides list.
State
Select Publish option to show this slide. If it's Unpublished, the slide will be not shown at all.
Visible From / Until
Period of time that the slide will be visible.
Transitions
The appearance transitions of the slide. There is a list of multiple choice.
Slot Amount
The number of Boxes / Slots the slides is divided into.
Rotation
The Rotation Degree on Simple Transitions.
Transition Duration
The Duration of the Transition.
Delay
The delay value for the slide.
Enable Link
It allows you to set Link Target and LInk URL here.
The Image Source for the Main Image

You can set Main Image is an Image BG, Transparent BG, Solid BG or an External URL. It has been animated via the General Settings predefined Transitions parameter.
The Drag And Drop Editor

It allows you to drag and drop move any added layer. You can select Aligns via the Layer Styling. If not, the item will be aligned to left/top by default.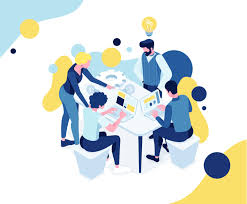 Latest posts by LT Digital Team (Content & Marketing)
(see all)