"Preview could not be loaded" is one of the most popular errors that you can mee easily in Elementor Page Builder and you can fix it easily.
For beginners, it may be quite frustrating for them to fix it because this error does not give any other information. Today, in this instruction, we will introduce you the way to fix this error.
Notice: This instruction is not available in case this error occurs on an archive page or a WooCommerce template like the Blog page. In this situation, let try to refer to the instruction of Theme Builder or WooCommerce Builder.
Let's follow these steps below to fix this error:
Step 1: Turn off plugin: You need to turn off all your plugin besides Elementor and Elementor Pro. In case your error is fixed after turning off your plugin, let try to turn on your plugins individually to find out the problem.
Step 2: Ensure that the files of them still exist. You need to go ahead and install a theme again in case there is no theme available.
Step 3: Change theme. Change your theme into a WordPress default theme, for example, Twenty Seventeen or Twenty Sixteen. Thanks to this, you are able to eliminate the problem of the code in your theme.
Step 4: Check the form of your permalinks. You should save your permalinks again as well as switch the form of permalink to "plain". There are several servers that do not enable you to type on the .htaccess file. Moreover, you are also not able to alter the form of your permalink as well as edit with Elementor Page Builder.
Step 5: Edit your browser in Incognito mode. Thanks to this, you can solve the problem with the browser cache or an add-on. Then click on the "more" button which is at the top right of Chrome > "New Incognito Window". After that, there is a new window appearing. Check the Incognito icon which is in the top corner to indicate whether you are in incognito mode or not. Then, turn on Elementor again and check whether your problem is solved. It is also necessary for you to ensure that there are no incognito add-ons and if it is possible, let try a different browser all together.
Step 6: Check the dissension with other members plugin. Check your authorization on your pages which are built with Elementor Page Builder and other member plugins.
Step 7: Work out the conflict with possible themes. Make contact with your theme support in order to ensure that there is a WordPress Default Loop which is being used in your layout.
Step 8: Tackle the Rocket Loader problem. Elementor Page Builder is completely compatible with Cloudflare. However, it still has a problem with Rocket Loader.
Step 9: Confirm that there is no existing redirect on your page.
Step 10: Tackle the hosting problem. Contact the hosting company to confirm whether your WordPress contains the .htaccess file. In case it is missing, let go to "Settings Permalinks Screen" on the official WordPress page to recreate. You need also check whether your server deletes the PHP $_GET variable or not.
Step 11. HTTP Errors.
In case you get 403 errors, let's follow this instruction:
First of all, it may be that you get a .htaccess file that is corrupt. Therefore, let download your existing .htaccess file in order to save it as a backup. After that, remove it from your server. It will build automatically a new default .htaccess file for your site. In case your problem is solved, you should check the .htaccess file that you downloaded to find out whether it has any code needing to correct.
The problem may deter form incorrect permission. So let contact your hosting company to check whether the listing and file on your WordPress site have the correct permissions.
A security plugin may be the reason for this problem. In order to tackle this, try to contact the support team or turn on the learning mode of the plugin.
The firewall of your server can cause this problem like mod_security, therefore it is necessary for you to contact your hosting company.
Another plugin may be the reason. In this situation, you need to turn off all plugins except Elementor Page Builder. After that, when your problem is solved, it means that the problem is from a plugin. Turn on plugin one by one and check your site at the same time. Continue doing this until you find out the plugin causing this problem. Contact the developer of the plugin and ask for an assistant.
In case you get 401 error, you are trying to get access to a page requiring authentication. In case your page does not require authentication, you need to contact the hosting page to delete the authentication requirement or check any security plugins you may be used for selection to turn it off.
If you get 500 errors, refer our instruction for solving this error.
After trying all steps and you still cannot tackle the problem, you should raise the issue in the Elementor Community on Facebook and in some cases, you can get the help.
In conclusion.
If you have any questions about this, don't hesitate to leave a comment below. we will reply as soon as possible. Besides, you can also take a look at our free Elementor WordPress themes here to get a wonderful theme for yourself.
Image Credit: docs.elementor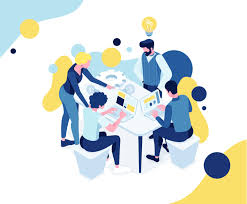 Latest posts by LT Digital Team (Content & Marketing)
(see all)