After saving your styles but they are not applied online, the reason can be from a caching problem. In this situation, you need to recreate the CSS through Elementor Page Builder > Tools > Regenerate CSS on your WordPress Dashboard. After that, you also need to ensure that you delete your WordPress cache, server cache as well as browser cache, remember to save the changes.
Another reason for this problem is a theme-related issue. For example, there is a CSS of a theme that disallows one of Elementor Page Builder. In order to make sure this is a theme problem, you need to alter a WordPress default theme like Twenty Sixteen and in case your problem is tackled after that, let communicate with your theme developer.
In several situations, you can change the CSS print method by going on Elementor, then click on settings > advanced which is on your WordPress Dashboard to solve this problem.
In case you are using a different page builder, it is possible to disallow the content that is built with Elementor Page Builder and you are able to see the content online through the conflicting page builder, not the content which is written by Elementor. In order to tackle this problem, you need to save your page as a template and use a template on a different page. Let follow our instruction about how to save pages as a template.
You should not edit back and forth between WordPress Classical Editor and Elementor Page Builder because this can cause a content problem. Classic Editor is an editor, while Elementor is a page builder; therefore you have different ways to tackle this problem.
If you do not set a width in pixels, SVG photos cannot be shown.
Another reason for the layout problem is that you do not close the HTML tag. Therefore, in case you insert several HTML codes in the HTML widget or any others, you need to ensure that you properly close and open all your tags.
In conclusion.
If you have any questions about this, don't hesitate to leave a comment below. we will reply as soon as possible. Besides, you can also take a look at our free Elementor WordPress themes here to get a wonderful theme for yourself.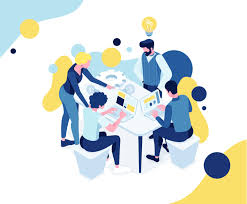 Latest posts by LT Digital Team (Content & Marketing)
(see all)