When you install the VirtueMart 3 component for Joomla 3.x, a VirtueMart Search Plugin is installed as well. This VirtueMart search plugin is used by the standard Joomla search component to search through your products. This means that the same joomla search module that searches for articles also searches through the products in your VirtueMart store.
What is a search plugin?
A search plugin is an extension for the Joomla search component. Each plugin is designed to search for a specific thing. The Search – Content plugin for example tells Joomla 3.x how to search through articles that you write. The same thing goes for VM – Search, Virtuemart Product, it tells Joomla how to search through your products.
Taking VirtueMart Product Search one step further
In addition to understand the basic concept of the VirtueMart search plugin, you may also find the following articles useful:
Learn about giving your customers the ability to filter their search results, such as by price or manufacturer
Speed up your VirtueMart search by using Ajax, which will eliminate the need for your pages to reload with the search results
You can customize the VirtueMart search module, and we'll show you how here.
Learn about 3rd party search modules available for VirtueMart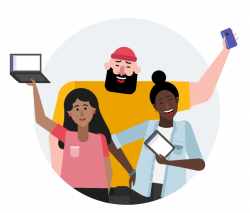 Latest posts by Document Team
(see all)