Introduction
To ensure that Joomla's building and security features are regularly updated, you need to always bring up to date your Joomla 4 to the newest version. You can check the notifications about that whenever you access your back-end Joomla 4 site. If you still find it difficult to use Joomla 4's new interface, and you don't know exactly how to update Joomla 4 versions, the blog today will be useful for you. So, now, we would like to help you Update Joomla 4 to The Latest Version. Let's take a look!
Update Joomla 4 to The Latest Version
First of all, when you log in to the admin dashboard, it's easy for you to see the new notification in the Notifications box. If there is a new version, you will be notified.
For example, we are using the 4.0.4 version of Joomla 4. Thus, we will see that the 4.0.5 version is available for us to update now.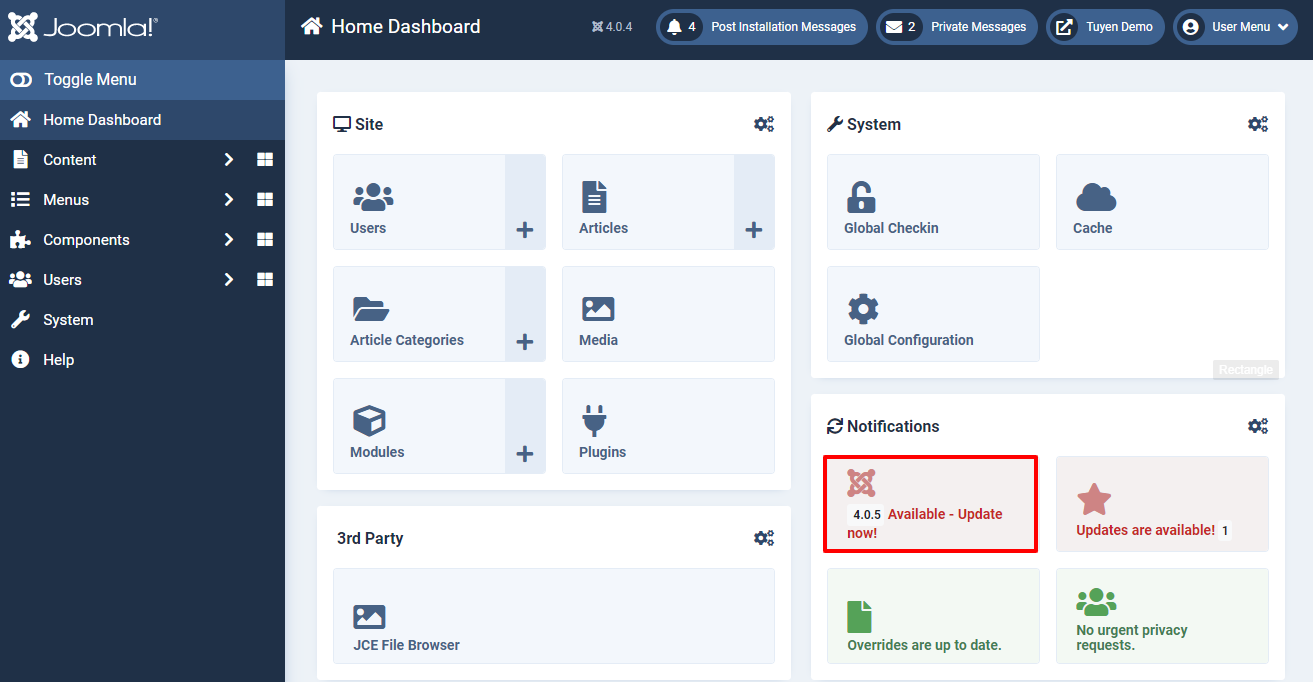 If you don't see any notification about that, you can go to System -> Update. The latest version of Joomla 4 will be showcased in yellow color. So, let's click on it to move on to the next updating step.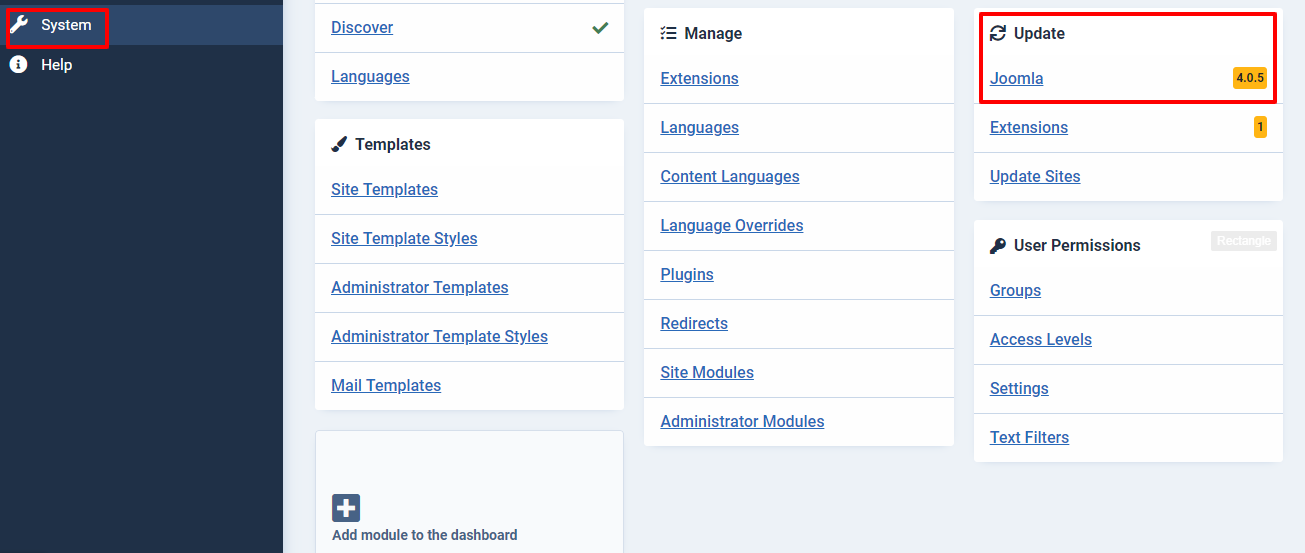 Now, you are on the Pre-Update Check page. Let's press on the Required Settings, Recommended Settings, and Extensions section to ensure that you meet all requirements for the updating process.
Moreover, on the top of the screen, a notification message will appear to warn you to update all the installed extensions. Besides, you should back up your site before starting to update.
After ensuring all the requirements, you just need to click on the Update button to begin updating process.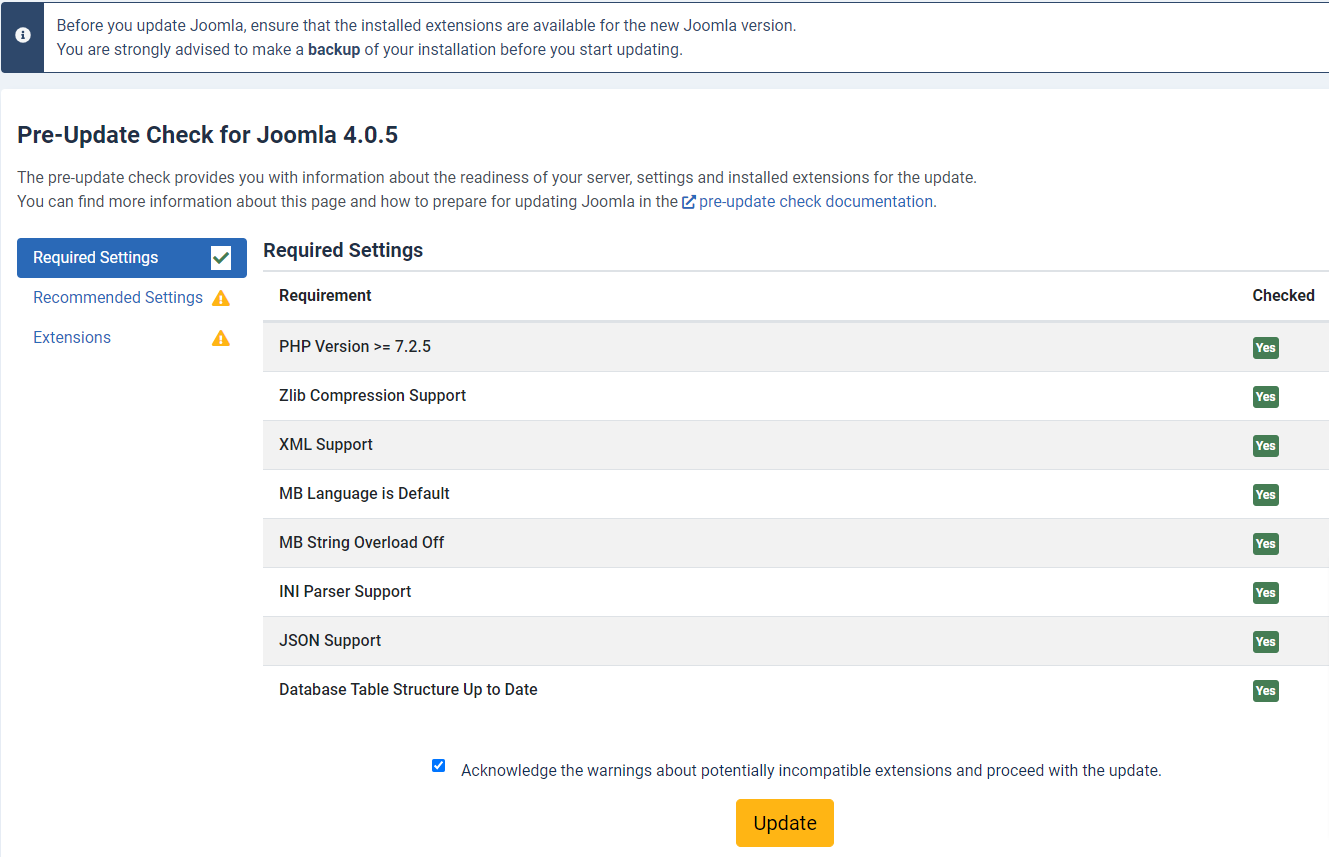 Now, simply click on the box before the message I'm prepared for the update and have made a backup, then press the Start update button.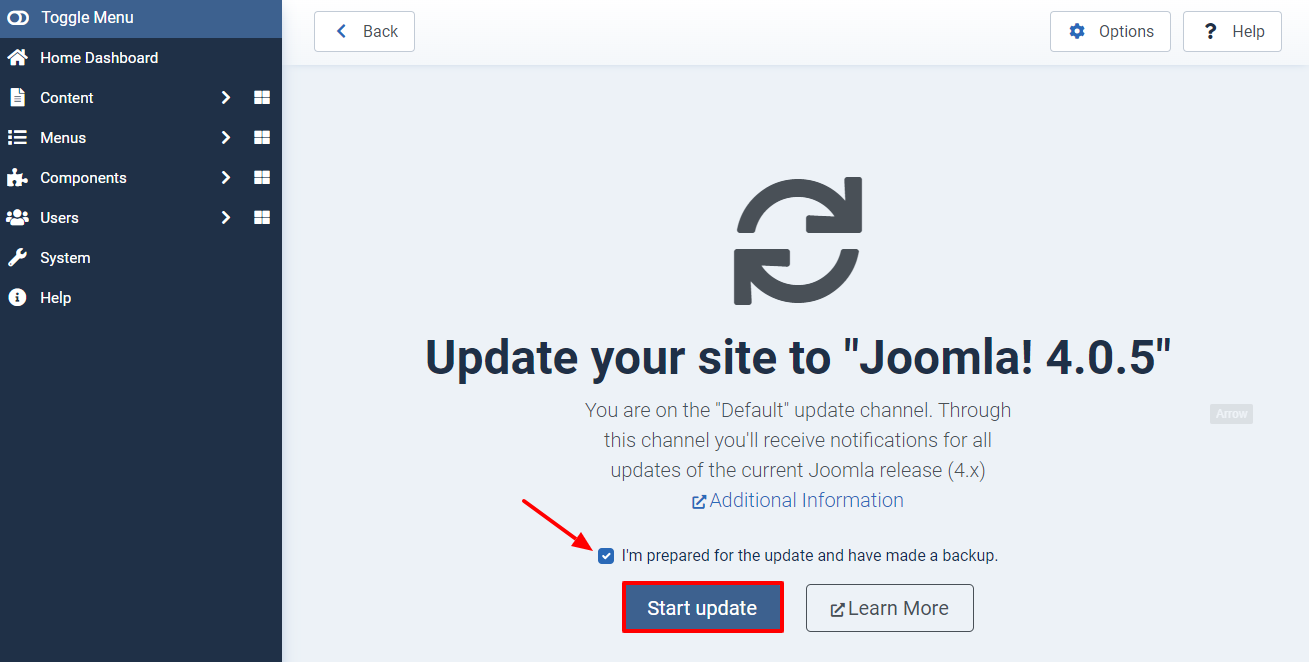 You will see the updating progress. Let's wait for a few minutes.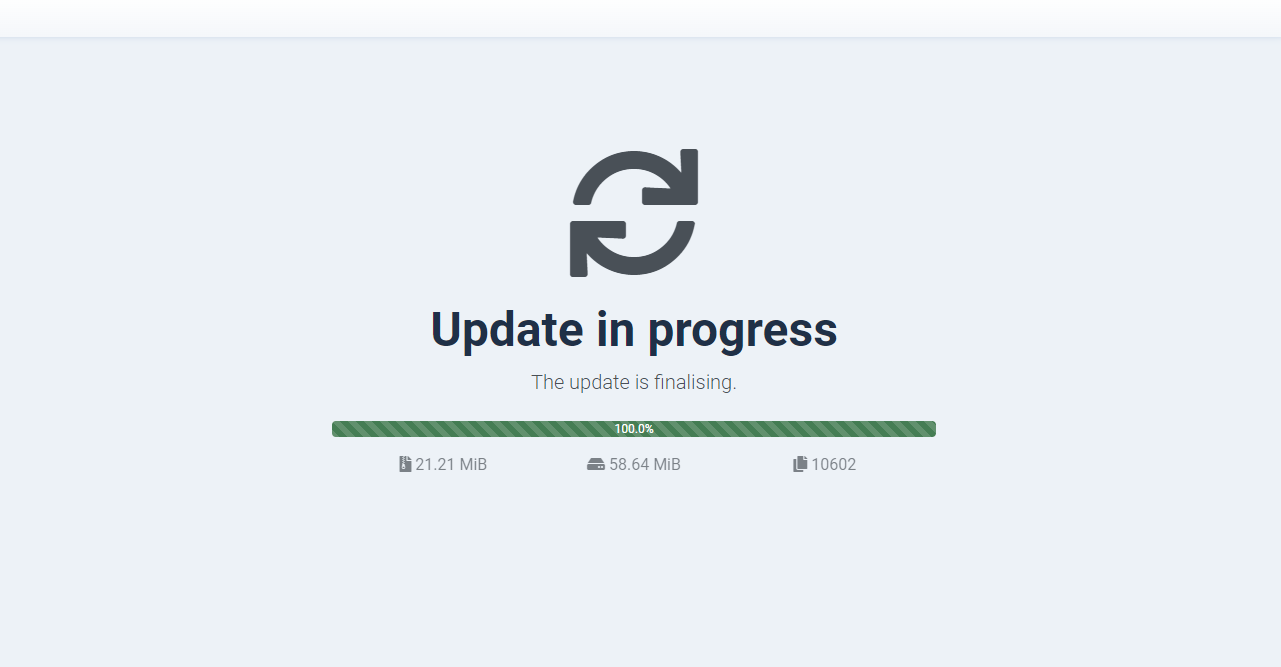 Once the process is finished, there will be a message to confirm that. Thus, you can check the version again at the top of the screen.

Wind-up
All in all, we hope that the short blog today will assist you to update Joomla 4 to The Latest Version easily. Therefore, if you think the blog is helpful, don't hesitate to share it with your friends. Furthermore, don't forget to leave your comment below if you have any difficulty related to Joomla 4. We promise we will reply to you as soon as possible. Last but not least, there are a lot of high-quality Joomla 4 Templates here, let's check it out!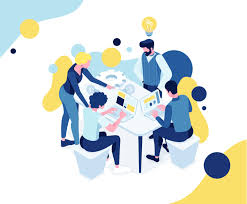 Latest posts by LT Digital Team (Content & Marketing)
(see all)