Want to translate language the contact form element of Quix? Just follow the instructions below!
Step 1. From the language override panel, input the language constant name and the correspondent text you want to show in your preferred language.
Step 2. Go to Extensions >> Languages >> Overrides
Step 3. Select the language in the filter drop-down menu.
Step 4. Click new, copy the language constant below and paste in the Language constant field, and write text which you want to show your website front-end in the text field.
COM_QUIX_EMAIL_SENT_SUCCESSFUL
COM_QUIX_EMAIL_SENT_ERROR
QX_CF_YOUR_NAME
QX_CF_YOUR_EMAIL
QX_CF_YOUR_SUBJECT
QX_CF_YOUR_MESSAGE
QX_CF_SEND
QX_CF_YOUR_NAME_HINT
QX_CF_YOUR_EMAIL_HINT
QX_CF_YOUR_SUBJECT_HINT
QX_CF_YOUR_MESSAGE_HINT
Hope this article will be helpful to you!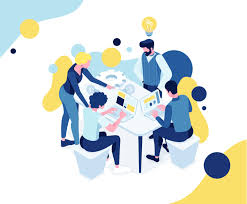 Latest posts by LT Digital Team (Content & Marketing)
(see all)