VirtueMart language files are text files included with VirtueMart that help you change the language your store uses. Language files have a .ini extension, and they include predefined terms. For example, let's look at the following file:
language/en-GB/en-GB.com_virtuemart.ini

VirtueMart uses these values to turn a standard page into English. For example, whenever COM_VIRTUEMART_CART_ADD_TO is listed in a template file, VirtueMart replaces it with "Add to Cart". This concept allows you to easily run VirtueMart under a different language. If you wanted to run a Spanish VirtueMart store, VirtueMart would instead load the following file with the following values:
language/es-ES/es-ES.com_virtuemart_cart.ini

Based on this file, instead of showing "Add to Cart", the Spanish version of VirtueMart will say "Agregar a carro".
If you'd like to change which language VirtueMart uses, read our tutorial on how to change your VirtueMart store language.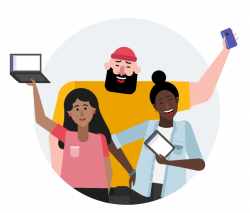 Latest posts by Document Team
(see all)