Recently, Google Shopping has become a great solution for eCommerce businesses to access their potential customers. With an aim to help you gain more revenue from the largest search engines, we have collected the Collection of 9 WooCommerce Google Shopping Plugins In 2022. Check it out!
Why should your site install WooCommerce Google Shopping Plugins?
WooCommerce Google Shopping Plugins are the best way for you to increase sales and revenues of your WooCommerce products effectively. Google Shopping ads consist of not only text but also images and other essential information such as prices, ratings, and more. Therefore, customers can have an overview of your products quickly and you can improve conversion significantly. On the ground of that, your customers can decide to buy your products instead of others immediately.
However, in order to present your eCommerce products on Google Shopping ads, you need to upload your product feed to the Google Merchant Center with all features that meet its requirement. Moreover, regular updates and accuracy also contribute to the displaying of your product's ads.
Now, it's time for you to pick up the best WooCommerce Google Shopping Plugins for your site!
Top Useful WooCommerce Google Shopping Plugins

To begin with, this plugin assists you to create countless good quality WooCommerce Product feeds for different marketing channels like Google Shopping(merchant center), Pricerunner, Facebook Remarketing, and so on. This plugin also offers more than 100 ready-made stunning templates for not only the marketplace but also search engines and comparison shopping engines.
Provided features:
Unlimited number of product feeds
Advanced filter and ruling per channel
Field/ Attribute selection
Field/ Attribute Mapping
Fix for WooCommerce structured data bug(Elite version)
Performance-based
Google Shopping
And so on
Highlights:
Google Shopping
Google analytics support
WooCommerce Shipping Table Rate support

WooCommerce Product Feed Pro(CTX Feed) is an ideal choice for you to generate perfect product feeds for your online stores. This plugin works well with the top popular in both local and global marketing channels such as Google Shopping, Instagram Shopping Ads, TikTok, Bing Ads, and so on. At this time, CTX Feed comes with over 100 marketing channels, helping you to build your dream marketing channels, comparison sites for prices, and so on.
Provided features:
Countless products
Unlimited Feed
Easy user interface
Product variable and variation
Built-in templates
Various output types
Category mapping
And more
Highlights:
Auto feed update
Google Shipping and Tax
Table rate shipping

Thanks to the support of this plugin, you can integrate your Google Analytics and eCommerce tracking at ease as well as automate remarketing tags for Google Shopping. Moreover, it also helps you to sync your products from your WooCommerce shops seamlessly. On top of that, this plugin also links with Google Ads or Google Merchant Accounts, Shopping Campaign Report, and more.
Provided features:
No coding required
Quick & Easy 5 minutes installation
4 Enhanced Ecommerce reports in Google Analytics
Optional to choose eCommerce tracking
Capture transaction/conversion information
IP Anonymization
Create and manage Google Merchant Center Account
And much more
Highlights:
Product Sync dashboard
Automatic price and inventory update
Smart Shopping Campaign creation and management

Using this plugin, you are able to create your WooCommerce Product Feed in some simple steps. This plugin supports you to build and list your WooCommerce products on the different marketplace in a few minutes. To save your time and effort, you can use the pre-design Merchant Templates to make your own feeds for more than 180 Merchants, consisting of Google Shopping feed, Yandex Market, And more.
Provided features:
Auto-sync with Google Shopping
Category Mapping
Extensive Filter Options
Schedule Auto Update Of the Product Feed
Advanced Custom Fields
Google Analytics Support
Track Products With Facebook Pixel
And so on
Highlights:
Google Shopping Feed
Simple to use
Manu ready-made templates

WooCommerce Google Feed Manager comes with a simple design with a robust Google Shopping feed manager, suitable for WooCommerce stores. With the great support of this plugin, you enable to upload up to 100 products from your WooCommerce stores to any product feed setup with the fully met Google Shopping requirements. Upon activation of this plugin, you obtain a chance to submit all of your product feed to the Google Merchant Center(Google Shopping) immediately.
Provided features:
100 products feed support
Google Shopping integration
Simple to use and upload
Many advanced and professional options
Easy to tweak the feed
Powerful and easy to use
And much more
Highlights:
Simple
Optimized
Feed updates

By utilizing this plugin, you are able to create and manage your product feed from several merchants and marketplaces like Google, Facebook, eBay, Amazon, and others simply. This plugin also supports product categories with its variations. Thanks to the assistance of ExportFeed, it's possible for you to optimize your product listings, campaign results, and boost the conversion effectively. Last but not least, it gives you a chance to manage product feed and optimize products listings automatically.
Provided features:
 40+ Sales Channels
Automatically sync listings
Schedule listings updates
Fully supported product variations
Feed customization options & advanced commands
Map local product categories and merchant categories
And more
Highlights:
Error-free
Free the first product feed setup
Comprehensive documentation for help

Woo Product Feed for Marketing Channels allows you to add your WooCommerce Products or feeds to Google Merchant Center/ Google Shopping directly from your account. In order to upload files through your Google Shopping account, you need to have Google's verification.
Provided features:
Easy to submit all your products directly to Google Merchant account
Automatically Generates Merchant Product Forms
Compatible with WooCommerce 4.5.2
40 feeds support
Easy to upload feeds
Google Shopping compatible
And so on
Highlights:
Simple
Directly upload feeds via Google Merchant account
woocommerce compatible

This plugin is a wonderful tool for you to establish a connection between your ShoppingFeeder and WooCommerce, supporting you to take over your product feeds from different channels. ShoppingFeeder plays a foundation on which you can create and export your WooCommerce product feeds to a wide range of channels such as Google Shopping, PriceCheck, etc. You also hold a chance to keep track of the clicks, conversions, and more.
Provided features:
One-click feed generation
Full product-level analytics
Daily/weekly/monthly reports
Multi-store setup and accounts
No setup fees
No contract
And more
Highlights:
No fee
Ease to import product feeds
Numerous feed specifications and requirements

One of the popular WooCommerce Google Shopping Plugins in this list is the ELEX WooCommerce Google Shopping( Google Product Feed). It assists you to create Google Shopping Feeds with many forms such as XML, CSV, and TSV, which includes essential features for you to upload on Google Merchant Account. In addition, you can take full advantage of this plugin to schedule daily, weekly, and monthly basis.
Provided features:
Display WooCommerce Products on Google Shopping Ads
Unlimited Feeds, Feed Templates & Jobs
Supports Multiple Countries & Feed File Formats
Update the Feed Automatically
Easily Map WooCommerce Product Category
Powerful Attribute Mapping Based on Rules & Conditions
Set Product Specific Values
And much more
Highlights:
Easy to create and manage Multiple Feeds
Google Shopping Feed for Simple Products
Manage designed Google Product Feeds
End
To end up, which WooCommerce Google Shopping Plugins you have chosen? We hope that this article is usable for both you and your site. If you get into any trouble, let us know via the box below.
If you are looking for beautiful but advanced WooCommerce WordPress Themes to build your online stores, take a look at Free WooCommerce WordPress Themes to get more detail!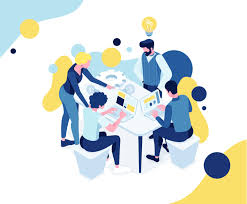 Latest posts by LT Digital Team (Content & Marketing)
(see all)