If you are finding a plugin that helps you to create a successful marketplace, WooCommerce Multi-vendor Plugin is an ideal solution for you. By using it, you are able to control many sellers, setting commissions, shipping rates, and delivery as well. However, it is a fact that choosing the most suitable one is not an easy task at all because these days it has various plugins like this. Understanding your difficulty, today in this collection we provide you top best WooCommerce Multi-vendor Plugin with clear analytics.
Why is the WooCommerce Multi-vendor Plugin necessary for your site!
Because installing Woocommerce Multi-vendor Plugin will bring a variety of useful advantages such as easily setting up a multivendor marketplace, allows your customer to choose from multiple offerings from a variety of vendors, import or export the notification, direct messaging, knowledgebase, PDFinvoice and much more.
Let's refer to our blog and make your own decision!
Top best Woocomerce Multi-Vendor Plugins

WCFM is one of the best multi-vendor frontend store management plugins which is powered by WooCommerce.  By using it, you are able to import or export the notification, direct messaging, knowledgebase, PDFinvoice and so on. This WooCommerce Multi-vendor Plugin also provides you a panoply of cutting-edge solution.
Provided features:
Vendor Followers Module
Shipment Tracking Module
Vendor PDF Invoices & Packing Slick
Bulk Stock Manager Module
Vendor verification Module
Vendor Groups & Staffs
Message / Chat board
Product, gallery limit
Category restriction
Featured and Duplicate Product
Notification Module
Vendor Article Module
And more
Highlights:
Great plugin
Amazing
Nice support

WC Marketplace is one of the most powerful WooCommerce Multivendor Marketplace Plugin that enables you to sell products and services for your clients in an easy way. Moreover, thanks to this plugin, your customers can see all of your products and categories which is listed on your store as well as get an exclusive list of vendors.
Provided features:
See all the products, categories listed
Search for a vendor by their nearest location
View all the products belonging to the vendor
Compare the rates each vendor has to offer
Buy products from different vendors in a single order.
Directly question the vendor about a product
An easy checkout process
Highlights:
Great functionality
Awesome support
Very pleased

This plugin was chosen to be one of the best Multivendor Plugin For WooCommerce. Thanks to using this plugin, you are able to create your own ideal marketplace such as Amazon, Etsy, Airbnb, Flipkart, eBay, and much more very quickly. In addition, you can also generate as well as control your own eCommerce website with a new WXfM Marketplace with fast support from our team.
Provided features:
Build your own dream marketplace
Enhance your vendor's marketplace experience
Experience Advanced modules
Category wise commission
Membership wise commission
Restriction by Country
Withdrawal by Order Status
Highlights:
Good support
Wonderful
Best multivendor plugin

WC Vendors Marketplace which is powered by WordPress and WooCommerce allows you to generate your personal marketplace as well as enable your vendors to sell your products such as Envato, eBay, Etsy, and Amazon. What's more, thanks to using this plugin, you can also sell digital, physical, and variable goods on your marketplace.
Provided features:
Build a variety of multivendor marketplaces
A Setup Wizard to guide you through the initial setup
Quality support
Create marketplaces selling a range of different products
High quality secure
Create and sell membership plans to your vendors
Highlights:
Friendly support
Clean and simple
Amazing plugin

WooCommerce Multivendor Marketplace – REST API gives you an ability to enhance your marketplace site by one of the most effective multi-vendor REST API. In addition, by using the HTTP Rest API request, this plugin also helps you to get as well as send the data to your marketplace from other mobile apps.
Provided features:
Empower your marketplace site
HTTP Rest API request
Get and send data to your marketplace
Highlights:
Great support
Awesome
Effective plugin

WCFM Membership gives you an ability to get a more free and premium subscription for your multi-vendor marketplaces such as WC Product Vendors & Dokan, WC Vendors, WCFM Marketplace, or WC Vendors. Thanks to using it, you can also set up as many as membership levels as you like including various pricing plans, commission, and capabilities.
Provided features:
Assign different capability module
Create a totally different capability group
Set up unlimited membership levels
Work with all popular marketplace add-ons
Configure it to have free and/or paid memberships
Highlights:
Easy to use plugin
Great support

WooCommerce Vendors and Customers Conversation enables vendors as well as customers to send messages after you placed orders. Moreover, this plugin also includes many filters that you can be used to personalized or override the design of your plugin.
Provided features:
File Attachments
Images Attachments
Email Conversation
Filetype, size control
Images Thumbs
Dedicated Support Forum
Highlights:
Highly useful plugin
Best support
Fantastic plugin

YITH WooCommerce Multi-Vendor enables you to exchange your WooCommerce site into a multivendor platform. In this way, you can earn more commissions easily as well as bring more traffic to your site. Let's install and enjoy thsi special WooCommerce plugin.
Provided features:
Manage vendor's media gallery
Host many vendor pages and earn commissions
Manage vendor's WooCommerce products
Get a better engine search positioning
Create your WooCommerce multivendor platform
Highlights:
Great Product
Excellent Service
Perfect
Conclusion
Thanks for reading! We hope that this article about the collection of top powerful WooCommerce Multi-vendor Plugin can help you create your own successful marketplace! If you find it useful, don't forget to share it with your friends. If you have any questions, leave a comment below. We will answer it as soon as possible.
Besides, you can access to free WordPress themes to have a more attractive design for your websites.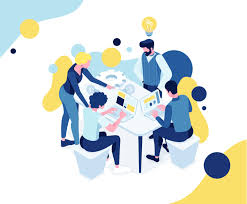 Latest posts by LT Digital Team (Content & Marketing)
(see all)