Are you looking for a useful tool to create leads on your site? Top Woocommerce Request a quote Plugin is regarded as the most effective tool to solve your problems.
The reason why should you use Woocommerce Request a Quote Plugin for your site
Now with the support of these Woocommerce Request a Quote plugin, you can easily allow your customers to leave a quote of their favorite items. In today's collection, we are going to introduce you to some of the best plugins which help you well with the request a quote feature. Let's check it out now!
Recommended WooCommerce themes that work well with request a quote plugins
Top Nice Woocommerce Request a Quote Plugins

This convenient and flexible Woocommerce Request a Quote plugin allows customers to submit a quote request easily to your online store, and you can use it store settings. It is also possible to change the Woocommerce Cart to a quote request only, and designate selected items to quote items. Besides, your customer can also request quotes for only those selected items then check out as usual with other items.
Provided features:
Fully compatible with Woocommerce
Generate orders with an RFQ
Show/Hide prices with your selection of RFQ mode/Normal Checkout mode
Deliver email confirmation to shop owner and customers.
Show RFQ list in the page RFQ
Price visibility control
and more.
Highlights:
Fast and efficient support.

Adding an enquiry button to all of your Woocommerce Product pages, this Woocommerce Request a Quote plugin also allows a customer to send you a quote of request or an enquiry. By offering this button, you can make a potential customer to a real customer!
Provided features:
Add Request a Quote Button or  an Enquiry
Localization Ready
Configuration Settings:
Email to Site Owner
and more.

An easy to use and beautiful Woocommerce that will be useful for you to allow your customers to send request a quote easily.
Provided features:
Show items everywhere on your site along with price and custom parameters or NOT
Customize product display by WordPress customizer, CSS or template files
Arrange items to categories in multi-level, tags, multiple product catalogs
Allow visitors to request a quote of selected items or all items from catalogs
and more.
Highlights:
Easy to use and customize
Clear and well-structured.
If you need a plugin which helps you to convert your online store to a quote only program, then you should give this plugin a look. It allows you to hide product price and adjust the button "Add to card" to "Request Quote".
Provided features:
Send the end-user an email to notify when a quote is finalized
Highlights:
Functional, simple to install and set up
Great support.

A great Woocommerce Request A Quote plugin which allows your clients to require a list of product they want to buy. Using with only a button in Woocommerce product detail page, your clients can create a list by their own, then receive the estimate from the shop owner.
Provided features:
Create a customizable "Request a Quote" page in your online store
Customizable "Add to Quote" text button and link
"Add to Quote" text/button can be deactivated
"Add to Quote" text/button in the product detail page of Woocommece
The basic form of a quote list page
"Add to cart" button can be hidden anywhere in your store
Customizable email  "Request a quote" from your store
and more.
Trendy WooCommerce themes that you must try, it's FREE!
Conclusion
It is the end of the collection today. Besides, don't forget to look for a beautiful appearance for your site by visiting our Free WordPress Themes. Thank you so much for reading. If you have any question, feel free to let us know by leaving a comment below, we are always ready to help!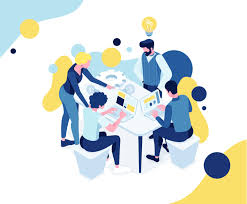 Latest posts by LT Digital Team (Content & Marketing)
(see all)