Now, understanding the behavior of users when they visit your WordPress site becomes easier and simpler by using WordPress Heatmap Plugins. In the blog today, we would like to show you a list of suggested Heatmap Plugins for WordPress you should try. Don't miss them!
Why should you choose the WordPress Heatmap Plugins?
As you know, a heatmap is a tool that visually shows the behavior of users accessing the Website. After aggregating all the collected data, Heatmap provides an overview of the customer's interaction with your website. Therefore, this helps a lot in building and developing a website. If you are using a WordPress website and want to use a heatmap, the collection below will give you some recommendations about outstanding and helpful WordPress Heatmap Plugins. So, let's explore now!
Top best WordPress Heatmap Plugins

Sumo is a great WordPress Heatmap Plugin that enables you to increase your email list, create more sales for your online site as well as enhance conversion effectively. This is one of the most popular plugin which has over 37,000 users. By using it, you can delight your clients as well as exchange more purchases.
Provided features:
Grow your email list with timed popups
Schedule one-off marketing emails
Secure and SEO-friendly
Ecommerce integrations
See the ROI from every email subscriber
Share your content and product
Email your subscribers
Highlights:
Best support ever
Amazing

Slimstat Analytics is a popular site that has thousands of users. By using it, you are able to track returning clients as well as registered users. In addition, this plugin also enables you to monitor the Javascript events, analyze campaigns as well as determine your instructions.
Provided features:
Export to Excel
Compatible with W3 Total Cache
Hash IP addresses to protect your users' privacy
Monitor Javascript events
Identify your visitors by city and country
World Map
Real-Time Access Log
Track returning customers
Detect intrusions
And more
Highlights:
Amazing plugin
Responsive team
Perfect

Crazy Egg is a free but extremely effective WordPress Heatmap Plugin. This plugin gives you an ability to insert Crazy Egg's tracking script into your WordPress website. What's more, the tracking scripts also allow you to track your visitors.
Provided features:
Add Crazy Egg's tracking script
Track your visitors
Highlights:
Simple and effective
Easy to install

This is the best WordPress Heatmap Plugin that provides you a great tool to analytic your site. In addition, it also allows editors to have a clear understanding of which is their best performing content. Moreover, this plugin enables you to optimize the traffic flow on your WordPress site and decrease exit rates.
Provided features:
Realtime analytics
Smart heat maps
Only you can see the data of your site
Htpps supported
Full privacy
Fully asynchronous tag
No sampling
Automatic updates
Highlights:
Works as expected
Good stuff
Wonderful

Smartlook Visitor Recording allows you to gain user behavior insights with user heatmaps, funnels, and recording. Moreover, using this plugin, you can see the way that visitors interact in your site by seeing their movements, interactions, and mouse clicks.
Provided features:
Support for Ajax and single-page app
Mobile, tablet, and PC recordings
Email and chat support
Shareable recordings and heatmaps
Unlimited projects tracked on one account
Filtering and segmentation
Mobile, tablet, and PC recordings
Highlights:
Excellent plugin
Works exactly as advertised

Nelio A/B Testing is one of the best WordPress Heatmap Plugin that allows you to define, control as well as keep track of A/B-testing experiments. This plugin is completely compatible with WooCommnerce and you can also test alternative names, descriptions and featured photos of your products.
Provided features:
Go beyond the simple title tests
Create alternative content
Native A/B testing solution
Test widgets
Beautiful heatmaps and click-maps
Conversion actions and evolution of your experiments
Cache support and server load
Highlights:
Simple and effective
Great Plugin
Powerful

Lucky Orange is a great tool that enables you to see anonymous recordings of our clients who navigate and interact on your site. You are able to see their mouse click, scroll or mouse movement. In addition, this plugin also aggregates a lot of visitors browsing data into gorgeous heat.
Provided features:
Super easy and feature-rich chat.
Realtime Analytics
Fast & Easy Install
Form Analytics
Visitor Recordings
Historical Analytics
Realtime Twitter Search
Funnel Analysis
Dedicated Support
Highlights:

The last WordPress Heatmap Plugin you should try is Hotja. With the assistance of the plugin, you are easily able to find out and understand what your users do and enjoy on your site. Besides heatmap features, this plugin also provides with you many useful options, including Visitor Recordings, Conversion Funnels, Feedback Polls, and much more.
Provided features:
Represent the users' clicks, taps, and scrolling behavior
Build your own responsive surveys and collect responses in real-time from any device
Eliminate guesswork with Recordings of real visitor behavior on your site
And much more…
Highlights:
Easy to use
Time-saving
Free
Conclusion
In short, the collection above is the Top Best WordPress Heatmap Plugins that we would like to recommend to you. Hopefully, with these suggestions, you will soon improve the performance of your WordPress site in the near future. If you have any queries, don't hesitate to leave your comment below or contact us. We will answer you as soon as possible.
Moreover, don't forget to access our site and explore many responsive free WordPress themes to get a more beautiful design for your website.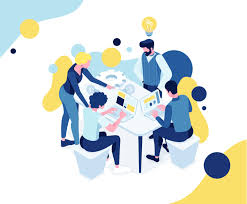 Latest posts by LT Digital Team (Content & Marketing)
(see all)