Are you looking for a powerful WordPress Accessibility Plugin? If so, you have landed in the correct place. By using accessibility plugins, you can make your site easier to perceive, navigate, and understand. In this article today, we'll look at a selection of the best WordPress accessibility plugins that will ensure that your website complies with industry standards for web accessibility.
Why use Accessibility Plugins on your WordPress site?
Accessibility has become a popular practice in recent years for several good reasons. The first important reason to use an accessibility plugin is it makes your website more inclusive. This will not only help you prevent prejudice and legal issues, but it will also improve your website's reputation. Additionally, alternatives like movies, picture alt tags, transcript videos, and more will be more accessible as a result of this. With this, you can easily boost the SEO of your website and improve its rankings. When your website is more easily accessible, you will be able to reach out to more people and increase your chances of producing more leads. Most significantly, it will make your site simple to navigate for anyone, allowing anyone to benefit from and view your products and services.
Top 10 Wonderful WordPress Accessibility Plugins

The free WP Accessibility plugin tops our list as one of the best alternatives for addressing common WordPress accessibility issues. This is the most popular plugin, and it allows you to make immediate changes to your theme with very little setup. With the help of this tool, you can make your site more accessible and compliant with accessibility rules. For advanced users, all features can be disabled according to the requirement of the theme. Last but not least, language and text connection attributes can be added to the HTML attribute.
Provided features:
Enforce all attributes on images and the Classic editor
Remove tabindex on the elements
You can add labels to standard WordPress such as comments
Allow you to find the images without alt attributes
You can add long descriptions to the images
Highlights:
High-rating plugin
Enable diagnostic CSS

Another free Accessibility Plugin in our collection is One Click Accessibility which makes various user-friendly changes to your WordPress website. This option is best for administrators that want a simple setup and controls. A stand-out among this plugin's features is that it enables basic accessibility boosts, including skip links to your pages, outline focus and ARIA landmarks, and removing the target attribute from links. As a consequence, all of these changes will make your site more accessible as well as SEO-friendly.
Provided features:
Enable skip to content
Add outline focus for focusable elements
Remove the target attribute from links
Add landmark roles to all links
Customizer for style adjustment
Highlights:

Like our above recommendations, WP Accessibility Helper allows you to toggle accessibility features from your dashboard. With this plugin, you'll be able to resize fonts, change colors to a scheme that gives enough contrast, underline and highlight links, and remove animations and page design. In addition, all users have access to a product and services when your site is properly planned and created. This will lower obstacles and enhance the client experience. Overall, the WPS ability helper feature helps users avoid difficulties and makes the site more user-friendly.
Provided features:
Simple and nifty widgets that let your viewers enable/disable tons of accessibility options
Extremely simple to setup/customize and even comes with tons of dedicated documentation and video tutorials
Free plugin with an extendable premium version
Highlights:

It's also the most up-to-date WordPress Accessibility Plugin, having been updated just seven months ago. It currently has over 2000 active installations and supports WordPress 3.01 or higher. Besides, it is tested up to 5.8.4 which provides the greatest possible experience for your customers. Further, it improves the sidebar widget by allowing you to adjust the text size and the appearance of your WordPress site. It will also always return to the widget settings, which you may store after each version update.
Provided features:
Easy to add the skip links with the user-defined targets
Add language and the text attributes in the HTML if they are missing.
Add long descriptions to the images
Outline the keyboard focusable elements
Highlights:
Being a quick and easy plugin
Display on desktop as well as mobile screens

Web accessibility by accessiBe is one of the most widely used WordPress accessibility plugins nowadays. It's an AI-powered service designed to improve the website's accessibility and usability. Furthermore, this is a free WordPress plugin that connects to services and is simple to install and configure. Plus, it enables over 20% of your visitors to benefit from the accessibility. This assists in reducing the risk of lawsuits, boosting the website's ranking, and attracting new potential consumers to your site.
Provided features:
Leverages AI technology to scan your website for accessibility issues
Alters your page structures to make them more keyboard-navigable
Being an AI-powered service (SaaS)
Highlights:
All plans offer a seven-day free trial, no credit card is required
ARIA attributes

It's a world-class WordPress accessibility plugin that millions of websites rely on. The aim of this plugin is to provide a complete and cost-effective accessibility solution to business owners. As a result, the website will be more user-friendly and barrier-free. Further, this allowed the website visitor to enjoy safe browsing and a positive user experience. Especially, this popular plugin ensures that your website is fully accessible to individuals with disabilities. On top of that, you can fully navigate your website using only your keyboard.
Provided features:
AI-assisted scanning service monitors your site for accessibility problems
Automatically generated alt text
Color contrast correction
Page structure and organization resolutions
Undefined and broken link remediation
And many more
Highlights:
All plans offer a ten-day free trial, no credit card is required

It is one of the trustworthy and secured websites of the hundreds of small business Government and educational institution websites. Its accessibility criteria are distinct from those of other plugins, allowing you to reap the full benefits of your WordPress site. Furthermore, it is simple to use and comes with a fantastic plugin that assesses your website for online accessibility. The concerns with accessibility reports and provide you complete references and simple to follow directions that make the site easy to access by anyone.
Provided features:
Scan your website for accessibility problems and generates reports with instructions to address them
Works with any website editor, including Gutenberg Compatible, Elementor Compatible, Beaver Builder Compatible, ClassicPress Compatible, Divi Compatible.
Integrates seamlessly into your workflow
Accessibility reports provide references and easy-to-follow instructions
Highlights:
Protected websites of thousands of small business Government and educational institution websites
Easy to use

Another easy but useful tool to help make your website accessible for individuals with disabilities is the WP Accessibility Tools & Missing Alt Text Finder. Its main feature is a search for lost alt text. This tool scans your media library, pages, and posts for photos that don't have alt text and allows you to effortlessly add it with a single click. By using this plugin, you can have the ability to add descriptive or caption text. Lastly, this free plugin also contains a contrast ratio checker to guarantee that your pages meet ADA guidelines.
Provided features:
Shows you all of the pictures from either your Media Library, Posts, or Pages
Allows you to add any missing
Helps the process of making your website ADA Section 508 Compliant become much easier.
Provides a free Contrast Ratio Checker.
We provide you with an interactive (WCAG 2.1) Section 508 Checklist.
Highlights:
A simple but effective tool
A free plugin

Equalize Digital's Accessibility Checker is a popular WordPress accessibility plugin that you may use to test your WordPress site. By installing the contact form 7 plugin from the plugins page, you can install and activate this plugin. With this plugin, you are able to change the default template and generate an accessible version of the form that is available to everyone on any device. To sum up, this is an extremely accessible plugin because it works on the backend, and if you use the proper template, you'll gain even more accessibility features.
Provided features:
No limits on pages scanned.
Coded and tested by accessibility experts.
WCAG 2.1 A, AA, & AAA guidance. Flags errors and warnings for accessibility problems according to WCAG 2.1.
Readability analysis & auto insertion of simplified summary
Ignore feature
Detailed documentation.
Highlights:

The final WordPress Accessibility Plugin you shouldn't miss in our collection is Accessibility Lite. This is a compatible WordPress plugin that offers you a complete tool kit of resources for improving your website's accessibility. Furthermore, you will take advantage of this plugin by utilizing a variety of features that provide numerous benefits. If you would want to contribute to this plugin, please visit the plugin page.
Provided features:
Disable/enable checkmark
Add/remove effect to items on focus mode
Choose the type of effect for focus mode
Links underline
Fix missing ALT attributes on IMG tags
Disable/enable the black screen
Customize icon size, shape, and margins from top and side
Include additional elements that should be affected with the font size modifier
Exclude additional elements from the effect of the font size modifier
Highlights:
Available languages: English (US), Hebrew
Automatically inherits your website's default font family and style
Final Thoughts
That concludes our list of the best WordPress Accessibility Plugins. If you have any questions or need further assistance when searching for the best option on our list, you can also use the comment sections. We're always happy to help, whether it's with a simple question or with plugin setup instructions.
Finally, don't forget to renew your boring site look with Free WordPress Themes here. Thanks for your attention.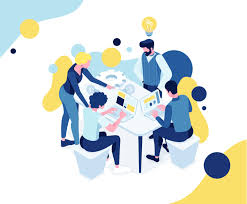 Latest posts by LT Digital Team (Content & Marketing)
(see all)