Which is the most useful WordPress PWA Plugin to help you transform your WordPress Sites into PWA? Don't hesitate to explore the blog to find the best answer.
Why should you own WordPress PWA plugins for your site?
A PWA is a web application that enables you to transform a native app-like experience for your customers. Thanks to it, your WordPress sites can look like an app that can be applied to both mobile and desktop devices. There are also a lot of reasons why you should use this kind of plugin such as it can add to home screen prompts, provide offline accessibility, fast load as well as a push notification. For those reasons, today, in this article, we show you the top best WordPress PWA Plugin. Let's start and choose the best one!
Top Best WordPress PWA Plugins

This great WordPress PWA Plugin enables you to transform your site into PWA in real-time. Besides, thanks to using PWA for WordPress plugin, you can also fine-tune the cache for example expiration date and time as well as URL exclusion.
Provided features:
Set expiration time of caches
Configurations of web applications
Make your WordPress website to PWA
Control PWA's functions
Fine-tune the cache
Highlights:
Excellent solution
Easy to use

Progressive WordPress enables you to insert progressive web app features for your website easily. In addition, this WordPress PWA Plugin also allows your users to insert your site into their home-screen as well. Moreover, by sending push notifications, this plugin can keep your users engaged on your site effectively.
Provided features:
Send push notifications
Make your website reliable
Provide an integrated user experience
Add progressive web app features
Highlights:
Just Perfect
Excellent app
Amazing

PWA is a wonderful WordPress PWA Plugin which is a great place for you to implement support for Web App Manifest, HTTPS as well as Service Workers in WordPress. Moreover, this plugin is very reliable that can load instantly without displaying the down sour even in uncertain network condition.
Provided features:
Respond quickly to user interactions
Load instantly and never show the down sour
Feel like a natural app on the device
Provide the PWA building blocks
Highlights:
Very exciting
Very much needed
Easy to configure

Here is a great way for you to convey a reliable and fast experience on the web used for mobiles. In addition, thanks to using WP-AppKit, you can also generate PWA (Progressive Web Apps) as well as mobile apps for your WP site with the help of HTML, CSS, and JavaScript.
Provided features:
PhoneGap/Cordova
Easy online compilation
Create app themes
Native support of WordPress
Full support of progressive web apps
Android support
Hook into our API to add the features you need
Highlights:
Nice app
Excellent tool
Wonderful

Super Progressive Web Apps is a popular plugin that consists of the best mobile web and mobile apps so that you are able to generate a superior mobile web experience. Furthermore, using this plugin can allow you to exchange your WP site into a Progressive Web App in real-time.
Provided features:
Show the "Add to home screen" notice
Aggressive caching of pages
Edit the Application Name and Application Short name
Set the start page of your PWA
Set custom offline page
Change the color of the browser address bar of Chrome
Set Accelerated Mobile Page version of the start page
And more
Highlights:
Five stars
Simply amazing
Work brilliantly

This WordPress PWA Plugin enables you to insert the power of the progressive Web Apps for your AMP and WP easily. Besides, thanks to PWA for WP & AMP plugin, you are able to get your site to your audience's home screen. It can also work instantly such as an APP with offline support.
Provided features:
Easily change the start URL
Caching Strategy for PWA enabled assets
APP Banners in Home-screen
UTM Tracking
Continuous Development
OneSignal support with multisite
Cache Expire option
And more
Highlights:
Excellent plugin
Awesome
Fantastic

WordPress Mobile Pack is a great WordPress PWA Plugin that you can use to transform the content of your site into a progressive mobile web application. What's more, you can also have the ability to customize the appearance of your mobile web app so that it can resemble your brand identity.
Provided features:
Choose what pages you want to display
Access to multiple app themes
Customize your mobile web app's appearance
Loading the mobile web application
Add to Homescreen
Highlights:
Works well
Perfect plugin
Very solid plugin

By using the WebSuite PWA Plugin, you are able to transform the content of your mobile site into a PWA. Moreover, this plugin includes multiple app themes and you can also show configurations to be able to select from. It also provides support for all smartphones and tablets and integrates with many browsers such as Google, Chrome, Android, and Safari as well.
Provided features:
Easily integrates with Google Analytics
Add the mobile web application to the home screen
Increase engagement by sending web alerts
Customize the appearance
Preview display settings
Highlights:
Conclusion
In short, we have already share with you some outstanding and useful WordPress PWA Plugins. Therefore, we will be happy if this blog is helpful for you. In case you want to ask more information related to the topic, don't hesitate to leave your comment below.
Furthermore, don't forget that we are providing many responsive and free WordPress themes. So, let's have a look and get the best one for your WordPress site!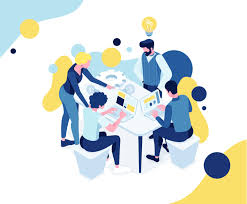 Latest posts by LT Digital Team (Content & Marketing)
(see all)