Are you seeking the finest WordPress CDN Service Providers? The content from your website is cached on numerous servers in different geographical regions by Content Delivery Networks (CDNs). It sends the content to your site visitors via the server closest to them. In this post, We'll go over some of the amazing WordPress CDN Service Providers to help you speed up your site.
Reasons to Use CDN Service for WordPress
Before discovering the benefits of a CDN Service, you should first comprehend what a WordPress CDN Service is and why you should use it. It goes without saying that a CDN improves the speed of a website. However, you might be asking what other benefits there are to using a CDN for WordPress. To name a few, there are:
Security features such as Distributed Denial of Service (DDoS) protection and Secure Sockets Layer (SSL) certificates are available with most CDN providers.
The load on the main server is reduced since the server requests are distributed among numerous servers. As a result, the chances of the main server crashing are reduced.
The bandwidth consumption lowers as the number of queries sent to the server drops. As a result, a sudden rise in traffic won't cost a fortune.
There's no need to be concerned about a server crashing because there's always another one waiting in line to process a request.
A quick WordPress site will help you rank higher in Google searches.
WordPress CDN Providers

StackPath is a feature-rich CDN. It's also one of the top WordPress CDN Providers available today, with MaxCDN as part of its family of solutions. It has a beautiful control panel and is quite simple to use. StackPath also offers a big server network, which allows people all around the world to access their websites faster. You don't have to be concerned about security because StackPath includes DDoS protection in all of its plans.
Provided Features:
To improve your security, use a web application firewall.
SSL certificates for personal use are available for free.
Network monitoring on a global scale
Protect your origin server from request overload with an origin shield.
Network and application DDoS protection
Sucuri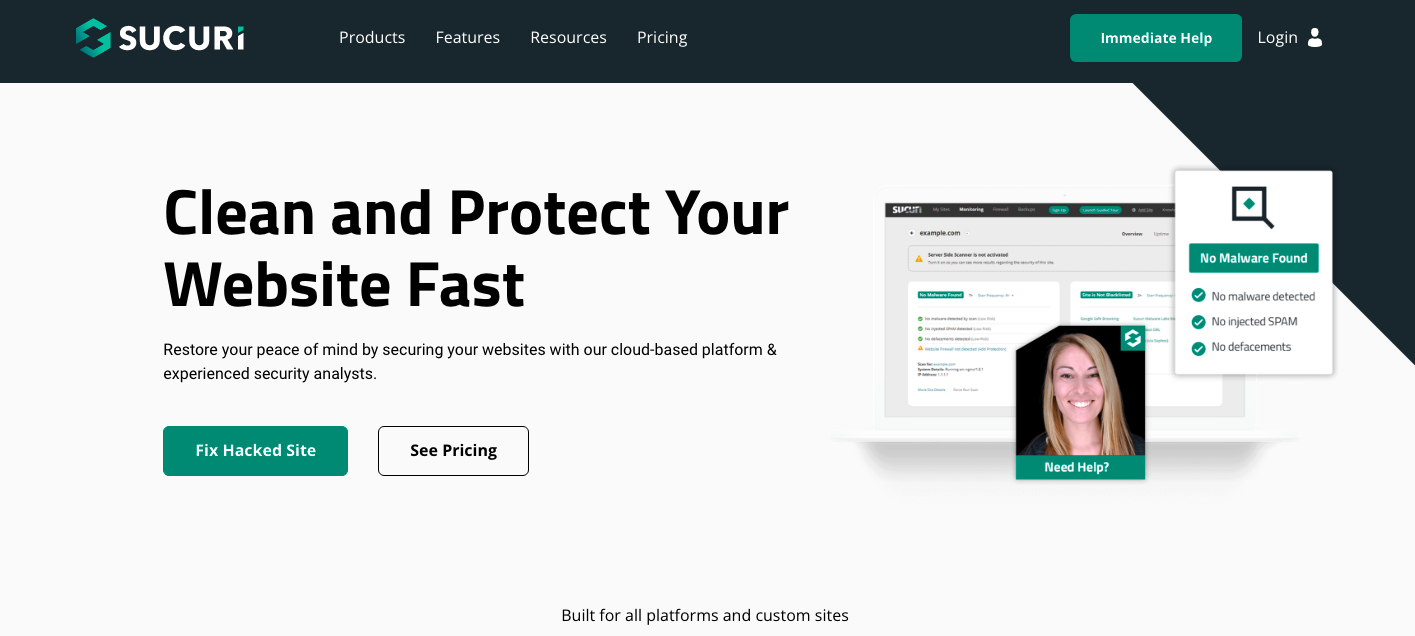 Sucuri is another excellent WordPress CDN that provides unrivaled security features to keep your site safe. It includes a web application firewall that guards against hackers and malware. Brute force attacks, in which hackers use automated tools to hack a website or crack passwords, are prevented by the firewall. In addition, Sucuri protects against various types of DDoS attacks and prevents anyone from preventing your visitors from accessing your website.
Provided Features:
SSL certificate monitoring
High-performance servers
Smart caching option
HTTP/2 support
24/7 support
Real-time website malware and SEO spam scanner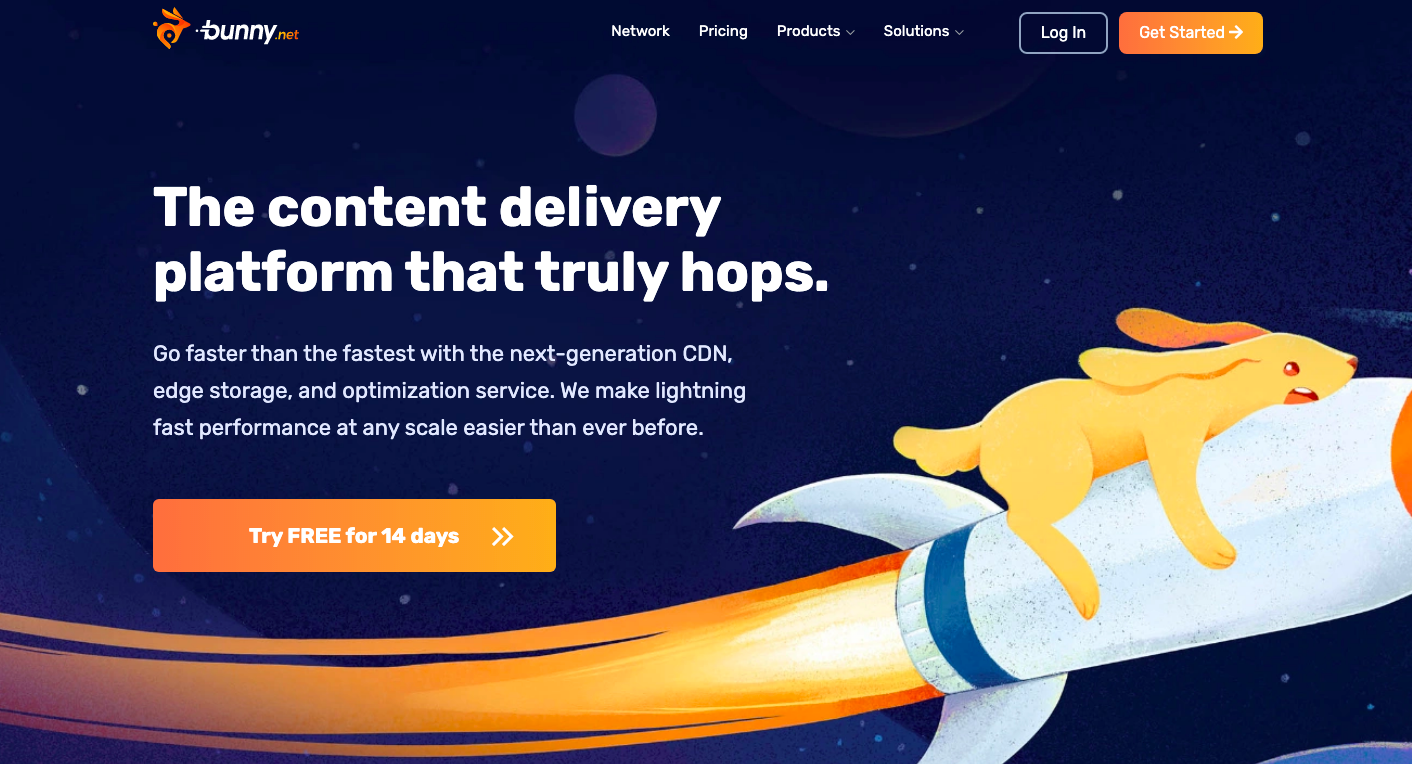 BunnyCDN is one of the useful WordPress CDN Providers with a Tier 1 Global Network. All of the servers run on SSDs, ensuring millisecond latencies when serving your files. You can also use the dashboard to keep track of a site's traffic in real-time. It also uses Edge rules, allowing you to control routing, content delivery, and security to your specific requirements. If you have any issues, the private Slack channel is available to help you 24 hours a day, 7 days a week.
Provided Features:
Let's Encrypt SSL is used.
Controlling CDN behavior with edge rules.
Dashboard for real-time monitoring.
Support via a private Slack channel.
Perma-Cache allows you to store files indefinitely.
It has a high level of security.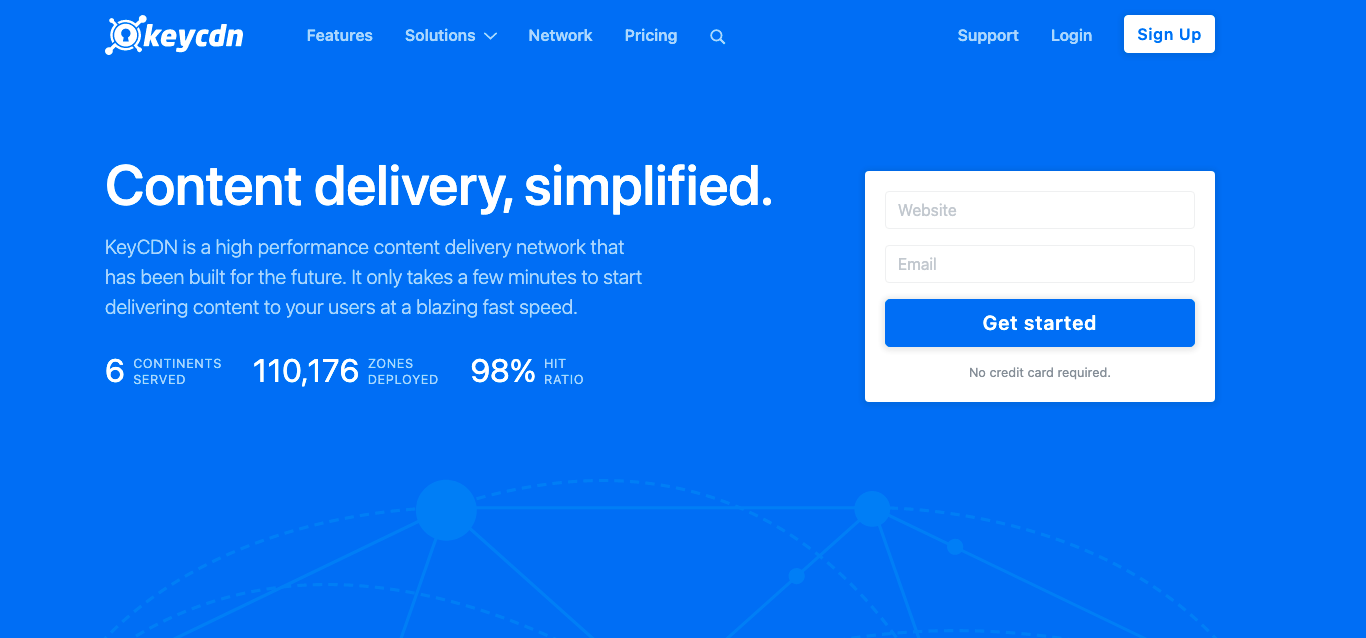 KeyCDN is the next WordPress CDN Providers that you should not hesitate. It's packed with features that provide visitors with fast content while also keeping your website safe from hackers and DDoS attacks. Moreover, KeyCDN's WordPress CDN Enabler plugin makes it simple to integrate with WordPress. It has 34 edge servers spread across six continents in 25 countries.
Provided Features:
HTTP/2
Two-factor authentication
DDoS protection
Let's Encrypt TLS
24/7 customer support
CloudFlare is among the best CDN Service Providers for WordPress. They have over 180 data centers located all over the world. By optimizing the pages, it aids in increasing the speed of your website. Cloudflare protects your website by blocking all threats and preventing potential abusers from accessing it. This helps in the security of your website. The plugin allows you to deliver both static and dynamic content. It provides a free plugin that dramatically improves WordPress site performance with minimal configuration. Your website is also protected from DDoS attacks and malicious content.
Provided Features:
One-click setup
Automatic cache purge on website updates
WordPress web application firewall (WAF) rulesets
Enhance SEO for WordPress
SSL For WordPress
DDoS Protection For WordPress
And much more

Jetpack is a well-known multipurpose plugin with over 5 million active installations. It improves the security of your site while also improving page loading speed thanks to its free CDN. The plugin optimizes images before serving them alongside other static material from Jetpack's global content delivery network. Jetpack is also a WordPress plugin that includes features such as security, backup, and speed. It also includes a CDN service that speeds up the loading of your website.
Provided Features:
Automatic image resizing
Fast loading images
Quick and easy setup
Comes free with JetPack
It hosts static assets like CSS and Javascript
It reduces load time and total costs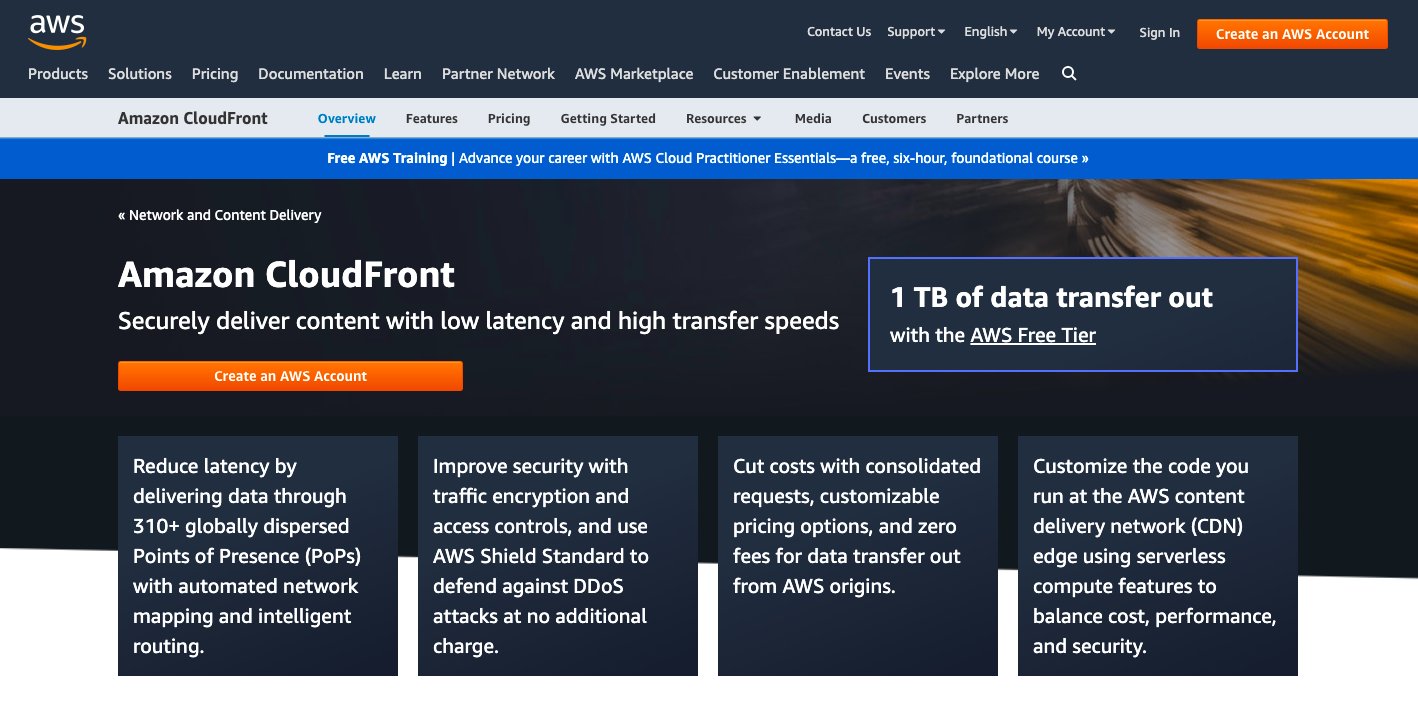 For your WordPress website, Amazon CloudFront is one of the best CDN options. It works with Amazon Web Services (AWS) to provide visitors with quick content delivery. It caches videos, photos, APIs, data, and website stylesheets to ensure that your website loads quickly. Amazon CloudFront is more appealing because of its deep interaction with AWS. Amazon S3, Elastic Load Balancing, and Amazon Route 53 are all useful services. All of the CDN's features are programmable via APIs via the AWS Management Console.
Provided Features:
AWS Shield provides DDoS protection.
17 PoPs in 30 countries
SSL/TLS encryption along with HTTPS
For smooth performance, optimize the network.
Exceptionally adaptable
WordPress plugins support CDN services

SmartVideo is a free CDN service created by Swarmify that allows you to embed videos on your site without relying on YouTube's embed code. This CDN is unique in that it focuses solely on video, so if you're a content creator, educator, or vlogger, this CDN should be at the top of your list. Because this plugin focuses on video content, you won't find many extra features. An additional plugin will be required to perform caching, image optimization, and JS and CSS minification.
Provided Features:
Clean, Distraction-Free Video Player
Unlimited Video, Simple Pricing
Robust Video CDN
Automatic Conversions
Background video acceleration
Real-time analytics
Easy to install, configure and use

W3 Total Cache is a CDN-assisted cache plugin. This plugin connects to your Media Library and theme files, allowing them to load from one of the plugin's worldwide servers. Moreover, it is a popular caching and optimization plugin in the WordPress repository, with over one million active installations. W3 Total Cache gives you comprehensive control over your WordPress site's caching configuration, unlike other WordPress optimization plugins that have a more basic and simplified interface.
Provided Features:
Minification
Browser Caching
Database Caching
Page Caching
Lazy Loading of Images/Media
Object Caching support
Automatic CDN support
And more

Another free WordPress CDN Service Providers is LiteSpeed Cache. It has an image optimization tool, caches your pages automatically, and minifies CSS, JS, and HTML code, all of which help your website load faster. You may also leverage its server network to asynchronously load pictures and iframes, as well as CSS and JavaScript, so that just the most important code renders on the end user's side.
Provided Features:
Image Optimization (Lossless/Lossy)
Minify CSS, JavaScript, and HTML
Lazy-load images/iframes
Browser Cache Support+
Database Cleaner and Optimizer
HTTP/2 Push for CSS/JS
Single Site and Multisite (Network) support
Import/Export settings
Attractive, easy-to-understand interface
And more

Shift8 CDN is a CDN plugin that uses its global server network to deliver your website files. While the setup process can be time consuming, it is one of the finest solutions on this list because it makes the location of their server public. In addition, this plugin is constantly adding additional endpoints, extending the reach of your website. All static assets, like as photographs, videos, font files, and code for your website, are saved on their network of servers.
Provided Features:
Instantly improve your site speed
Absolutely free CDN for static assets on your site like CSS, JS, Images, Font files and more
Endpoints across the globe
Easy to install, configure and use

Optimole is a plugin that makes it simple to deliver high-quality images that are sized correctly for all devices, allowing your site to load faster. If images and video aren't optimized, they can significantly slow down page load speeds. Your images will load quickly regardless of where your visitors come from since Optimole employs an image CDN. With a CDN, your photos are optimized in real-time and supplied to your website users in the right size.
Provided Features:
Image optimization that is both responsive and lossless
Image resizing is done automatically to fit different browsers and devices.
Retina support
Watermarks that appear automatically
Image lazy loading
Slow connections result in a reduction in image quality.
Reduce server storage by saving images to the Optimole Cloud.

One of the next WordPress CDN Service Providers is EWWW Image Optimizer. It's simple to use and can optimize images you upload in real-time. There is also a free version of the plugin that allows you to optimize images on your own server. This plugin includes an image-optimizing CDN that will automatically compress and convert images as they are viewed, is recommended for sites with a lot of images or sites that get a lot of traffic.
Provided Features:
Backups store for original images
Compress and optimize images
Server-level compression option
Best compression and quality ratio
Automatically resize your images
Serves images from a worldwide CDN for free

The last plugin we want to recommend for WordPress CDN Service Providers is Perfect Images. WP Retina 2x was the previous name for Perfect Images. Its name was changed in the end of 2020 in order to provide better and more image-related capabilities, as well as to simplify Retina support. Moreover, Perfect Images generates the image files needed for high-density displays and distributes them to your visitors.
Provided Features:
CDN (Image Optimization with EWWW)
Retina Images
Replace Images
Regenerate Thumbnails
Image Sizes Management
Disable Image Threshold
Wrapping Up
While websites used to rely on a single server to deliver all of their content, CDN services have forever altered the landscape. You can ensure that your visitors have a faster page loading speed and a better-performing website by using reputable WordPress CDN service Providers.
Please leave a comment if you have any questions. We'll do all we can to get back to you as quickly as possible. Furthermore, don't miss out on the opportunity to change the look of your website with our Free WordPress Themes.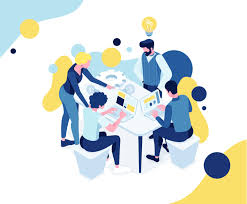 Latest posts by LT Digital Team (Content & Marketing)
(see all)