Do you look for an easy-to-use yet accommodating WordPress Chart Plugin to create and display a logical and clear chart on your website? If this is all you need, don't pass up on a decent opportunity to accomplish your goals with the rundown of numerous helpful WordPress Chart Plugins we recommended below.
Why should you use WordPress Chart Plugins?
In order to display the data on your site in a beautiful way, using charts and graphs is a great solution. Because this plugin will display data for your site and post it in an easy and fast way. In addition, you can freely customize the height and size of the chart depending on your purpose. And there are several benefits which are waiting for you to enjoy. Let's take a look.
Top Best WordPress Chart Plugins

Easy Charts is a great WordPress Chart Plugin that allows you to create charts in order to display data for your site and post in an easy and fast way. In addition, this plugin includes 12 chart types that you can choose from as well as create multiple charts or a single chart on one page.
Provided features:
Uniform data representation
Simple and customizable
Download as an image
Embed anywhere
12 chart types
Insert multiple charts or single chart
Highlights:
Outstanding Charts
Legend
Easy to use

This WordPress Chart Plugin enables you to create a hierarchical based organization chart for your site. Besides, this plugin is also completely compatible with drag and drop features so that the process is absolutely fast and intuitive. You can also use this plugin to show a Gravatar photo as well as show the user's name.
Provided features:
Buddypress Support
Multiple Charts
JSON Access
Custom Departments
Print Chart
Replace Top Level user without reset chart
Simple user management
Highlights:
Easy to use
Great support
Lightweight, clean, and a must-have

amCharts: Charts and Maps is a user-friendly WordPress plugin that gives you the ability to generate chart code snippets that can be added to your posts or pages like a shortcode. Moreover, you can also use a built-in PHP function in order to refer to the chart at any place.
Provided features:
Create chart code snippets
Switch between CDN-hosted or local chart/map libraries storage
Set defaults per chart type
Locate installed libraries and available resources
A built-in PHP function
Highlights:
Awesome
Best Plugin
Good implementation

This WordPress Chart Plugin gives you the ability to control data sets through a spreadsheet interface as well as display data of chert form through Highcharts chart libraries or Chart.js. What's more, thanks to a handy shortcode, you can also embed charts into a frequent post easily.
Provided features:
Manage data sets
Present that data in chart form
A spreadsheet interface
Embed charts into a regular post
Full documentation
Highlights:
Great plugin
Easy to use
Great support

iChart plugin allows you to create graphs and insert them into our site easily and quickly. This WordPress Chart Plugin also contains Chart Block for Gutenberg, iChart's chart, graph shortcode generator, Shortcode Generator Graph, and so on. Moreover, this plugin has great support that helps you to create any type of chart easily.
Provided features:
Supports many types of chart
Quick Shortcode Generator for Charts
HTML5, Responsive Charts
No Chart saving or data table option
Supports Multiple Datasets
Show/Hide Chart Title
Powerful short code Generator
Highlights:
Nice views
Good and quick support
Fast and effective

WEN Skill Charts is a powerful WordPress Chart Plugin that gives you the ability to show a nice animated skill circle and bar on your site. Furthermore, it also allows you to edit, re-order, insert and remove skill items that are from your administration panel.
Provided features:
Display animated skill bar and circle
Add/edit/delete/re-order skill items
Use the shortcode in pages, posts or sidebar
Text Widget
Highlights:
Simple and efficient
Work well
A lifesaver

This WordPress Chart Plugin allows you to generate a nice Chartsjs chart that is from Gravity Forms or CSV data using a simple shortcode. In addition, you can also visualize modern statistics by using past data in an extremely fast way. However, in order to be able to use the shortcode, you have to set up more than one add-on.
Provided features:
Maxicharts Gravity Forms source add-on
MaxiCharts CSV add-on
MaxiCharts Gravity View add-on
MaxiCharts Query Builder add-on
MaxiCharts Extended Colors add-on
Highlights:
Easy to customize
Great service
Wonderful integration

Here is a great and powerful WordPress Chart Plugin that you can use to generate, embed as well as control beautiful charts and tables for your WordPress posts and pages. What's more, in the pro version, also contains more than 9 chart types such as bar charts, column charts, pie charts and so on.
Provided features:
2 more chart types
Additional options for some charts
Auto synchronizes with your online file.
Create private charts.
Priority email support from the developer of the plugin
Support and updates for 1 year
Import data from other charts
Easy edit the data using a live editor
Highlights:
Simple data set
Easy to configure
Nice, simple and fast tool

This WordPress Chart Plugin enables you to build interactive and eye-catching HTML5 charts in your site. Thanks to an interactive builder, you can display live updates of charts when you add the data. This plugin also includes 8 types of support for 8 different types of charts that you can choose easily.
Provided features:
Integrated with WordPress Editor
Eight chart types
Unlimited Graphs
Interactive Editor
Fast and Easy to Use
Supports All Modern Browsers
Beautiful Charts
Highlights:
Fast and Efficient
Interactive plugin
Excellent
Conclusion
In short, what do you think after reading the collection of outstanding WordPress Chart Plugins in the blog? We hope that it will give you some great suggestions to help you know which is the best plugin for your site. If you believe this blog is useful, why don't you share it with your friends or other WordPress users?
Furthermore, we are developing and offering more than 200 free WordPress themes which are fully responsive, customizable, and easy to use. Thus, whenever you want to have a new theme for your site, don't forget to visit our site and explore the collection. Thanks for your reading.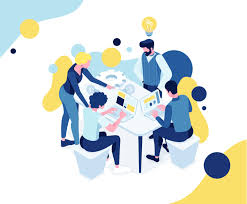 Latest posts by LT Digital Team (Content & Marketing)
(see all)