Now, adding CSS code to your website to design or build it up is not a complex issue thanks to the list of WordPress CSS Plugins. What are you waiting for? Let's start to explore the collection below now!
What are the benefits of using the WordPress CSS Plugins for your site?
Inserting custom code is a good way that many users choose to customize their websites. In addition, by using this plugin you are able to insert snippets or custom code into your site. However, if you insert custom CSS code, you may meet several problems if you do not have the proper knowledge. For this reason, you should take a look at the listing below to have the best solution for your site.
Top Nice WordPress CSS Plugins

Simple Custom CSS is a great WordPress CSS Plugin that allows you to insert custom CSS styles for your site. In addition, by using this plugin, administrators are able to get access to WordPress Networks. A simple interface that is built on site performance is also consisted of in this plugin.
Provided features:
Virtually no impact on site performance
No complicated database queries
Thorough documentation
Allows Administrator access on WP Networks
Customizer Control
Useful Code Syntax Highlighter
Code linting
No configuration needed
Simple interface built on native WordPress UI
Highlights:
Clean and simple
Convenient and Reliable
Amazing

This WordPress CSS Plugin enables you to insert custom CSS into the whole site or each post, page or custom post type very quickly. Moreover, you can also have ability to customize the stylesheet which is from the "Add custom CSS" setting page. A new "Custom CSS" box can be created so that you can insert custom CSS to any post and page.
Provided features:
Add custom CSS to the whole website
Override the default stylesheets
Add custom CSS to individual posts
Edit the main stylesheet
Create a new "Custom CSS" box
Highlights:
Simply Incredible
Great tool

Advanced CSS Editor is a great solution for those who want to have a tool to insert global CSS or device-specific CSS to websites. This WordPress CSS Plugin is totally free and lightweight, you can realize the outcome in real-time. Besides, thanks to this plugin, you can also minify your CSS in order to optimize your WordPress site.
Provided featues:
Custom CSS for Phone
Custom CSS for Tablet
Possibility to add different custom CSS
Experience live all the changes
Minify your CSS to optimize your site
Custom CSS for Desktop
Custom CSS for Global purpose
Highlights:
Very creative
Simple to use

This is a user-friendly Custom WordPress CSS Plugin that provides you an option to insert CSS into your site. What's more, because your CSS is live-previewed, you can see how your site can be looked exactly before publishing them.
Provided features:
Switch themes freely
Instantly live-previewed
See exactly how your site will look
Theme-specific CSS
Highlights:
Great stuff
Really interesting Approach
So easy to use

Head & Footer Code plugin allows you to insert several custom codes such as JavaScript, HTML, or CSS styles into your page. Furthermore, you can also insert custom code into the head or footer section as well as several custom codes for specific articles, posts, and pages.
Provided features:
Set article-specific custom content
Choose the priority of printed custom code
Add custom code specific for individual article
Choose article-specific head/footer code
Site-wide section
Highlights:
Works Perfectly
Useful plugin

This WordPress CSS Plugin enables you to run PHP code snippets easily on your site. In addition, a snippet is a small chunk of PHP code so that you can use it to extend your WordPress site. Thanks to using this plugin, you are able to insert snippet code into your active theme in real-time.
Provided features:
Graphical interface
Run PHP code snippets
Add snippet code to your active theme
A GUI interface
Categorize snippets
A full-featured code editor
Highlights:
Great plugin
Excellent
Time Saver

My Custom Functions is a great WordPress CSS Plugin that enables you to insert custom PHP code in a safe and easy way without making your site slow down and changing your theme files. In addition, you can not have to edit the theme's funstion.php file as well as plugin files.
Provided features:
Cross-browser compatible
Compatible with all WordPress themes
Lightweight and fast
Insert custom PHP code into the site
Checks the entered code for fatal errors
Easy disable option for WSOD
Intuitive interface
RTL compatible
Translation ready
Highlights:
Useful plugin
Very easy
Perfect and great
Conclusion
To sum up, WordPress CSS Plugin is a useful tool for you to add custom CSS Code to build up your WordPress site. Thanks to it, all your site designs will become more convenient and simpler. Therefore, don't miss a good chance to save your time by choosing a good WordPress CSS Plugin for your site. Besides that, in case you need to renew your site appearance, let's take a look at our well-performance and free WordPress themes to get some beautiful designs for your site.
Thank you so much for reading! If you have any questions, please leave a comment below, we will answer you as soon as possible!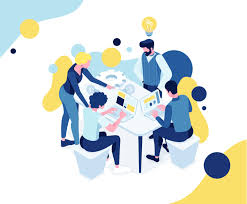 Latest posts by LT Digital Team (Content & Marketing)
(see all)