Actually, there are many ways for you to customize and build up your WordPress Login Page. However, in order to save time, you should try a helpful WordPress Custom Login Page Plugin to help you do that. Since we want to support you to quickly select the most reasonable plugin for your site, we would like to bring you a collection of useful WordPress Custom Login Page Plugins. So, let's have a look!
Why do you have to use WordPress Custom Login Page Plugin ?
Firstly, it is one of the primary ways of providing a unique user experience. In addition, this perfect tool also allows you to create a custom login page for your WordPress blogs. Moreover, you have the ability to personalize your login page and login form directly from the Customizer. And there are a lot of amazing features that we have already listed below. Let's start right now.
Top amazing WordPress Custom Login Page Plugin

This plugin will be your first choice to create a custom login page for your WordPress blogs. It has more than seventy thousand active installs, making it the most popular plugin for creating custom login pages. Using this plugin, we can customize our login page directly from the regular customizer which we often make use of to customize the theme of our WordPress blog. Check it out!
Provided Features:
The option of Login Customizer
Can add captcha based security method
Many options to edit and customize the login page
And more
Highlights:
Powerful plugin
Great support
Efficient and effective

Another plugin we would like to recommend is Custom Login Page Customizer by Colorlib. This is an awesome and intuitive login page plugin that helps you customize your WordPress login page and login form directly from the Customizer. Moreover, is, without doubt, one of the easiest to use WordPress plugins that allows the customization of the login page and login form.
Provided Features:
Custom login page templates
Hide/show login logo from login page
Show/hide the logo text from login page
Custom logo on login page
Change logo width on login page
Customize login form column background-color
Add a custom background image for the login form column
Highlights:
Easy to use
Awesome and intuitive
Supportive

This WordPress Custom Login Page Plugin has many advanced features to make your login page look exciting. You also have the support of customizing your WordPress Blog's login page via making use of Custom CSS, HTML, or jQuery. The best part of this plugin is that every part of the login page has to be customized separately and it offers various types of customizations for each element.
Provided Features:
Separated into sections like the Logo
Custom Login 2.0 was 140% faster than version 1.0
Version 3.0 is now even better
Minimum WordPress version is 4.8
Highlights:
Active
Great support
Simple

With more than 100,000 active installs, LoginPress is one of the most popular and highly rated login page plugins available on WordPress. It allows you to fully customize your default login form with a more modern design. Furthermore, it would give you and your users a feeling that it is a custom login page and a part of the site layout.
Provided Features:
Can change the login logo
You can customize background Image or Color
Customize Input Text Field
Beauty of the plugin here you can change the background
You can set the color of your button WYSIWYG
Highlights:
Effective
Easy to use
Fully responsive

Login Designer is another simple WordPress custom login page plugin that lets you easily customize the login page to your preference. This plugin is completely free to use. Additionally, a specialty of this plugin is that it's made with developers and web designers in mind.
Provided Features:
Easily customize the login page with a custom background
Edit the login form design with custom colors and buttons
Choose from multiple login page styles
Developer-friendly adaptable plugin structure
Highlights:
Easy to use and install
Simple
Responsive

YITH Custom Login plugin is a very basic plugin that offers just a few options for customizing the login page of your website. However, its lightweight design will help reduce the load on your website servers. The plugin lets you change the design of your default login screen with custom fonts and colors.
Provided Features:
Easily customize the login screen without code
Change colors and fonts of the login page
Add a custom logo and background
Lightweight and beginner-friendly setup process
And more
Highlights:
Lightweight
Simple to use
Nice plugin

This WordPress Custom Login Page Plugin is not as popular as those mentioned above but has the same ability to create beautiful custom login pages. It's a multi-feature plugin offering some of the features in the free version while access to all of its features requires a premium upgrade. Check it out!
Provided Features:
Can select a pre-built login design and can modify it
Add Google Recaptcha security to your login,
Redirect users on login and logout
Add login protection on pages you want
Can change logo title with custom login
Highlights:
Simple and easy workflow
Effective
Functional

This is another excellent WordPress Custom Login Page Plugin of this collection. This plugin sports a ton of features, including heavy customization options ranging from the background, fonts, animations, colors, opacity, gradients, and other awesome CSS capabilities. It can also change the footer text in the admin dashboard, which is great if you're building a custom solution for your client.
Provided Features:
Change footer texts on Admin Dashboard or keep it as default
Add Image/Color Background to Login Form with opacity
Pick a color using an awesome jQuery color picker
Change Texts/Links Color and size on Login Form
Replace the WordPress Logo on the Login Form with your own
Enable/Disable shadow for the Links on Login Form
Highlights:
Easy to use and install
Great plugin
Fully responsive

The next WordPress login plugin free is Branda. This plugin provides you with many login screen templates, so you can select the most suitable one to set up for your login page. In addition, you can also customize the login page, such as adding your own logo, styling input fields, adjusting opacity, and much more.
Provided features:
A custom background image
Configure drop shadows, colors, and default settings
Include pre-designed login screen templates
Highlights:

The final WordPress Custom Login Page Plugin in the collection is White Label. This plugin will support administrators to change the WordPress login admin with many outstanding features. For example, you can freely edit the logo on the login page, customize login page colors and alignment, etc. Moreover, there are a lot of other useful functions that you can check out below.
Provided features:
Custom background color or image on the login page
Login page templates & color picker
Add custom CSS on the login page
Customize the WordPress admin color scheme and enable it for all users
And much more…
Highlights:
Free
Good support
Helpful
Conclusion
In conclusion, we have already recommended for you a list of WordPress Custom Login Page Plugin. If you consider this blog is amazing, then please share it with your friends. Furthermore, Free WordPress Themes are also available for you to select and decorate your site.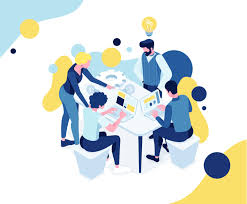 Latest posts by LT Digital Team (Content & Marketing)
(see all)