Detailed information about WordPress Vs Blogger for those who are planning to use one of them to build a website, especially a blogging one.
WordPress Vs Blogger: An overview
WordPress
WordPress is known as the most popular Content Management System (CMS) around the world. It turned out on May 27, 2003, and targeted to support blogging websites. However, through changes and requests from users, the platform has developed new features to create a specialized website for different fields, blog websites, and online stores.
WordPress is a free-source software which means you are able to contribute to the code and modify your site with themes and plugins. Now, a ton of themes in different topics are available for you to use. The WordPress plugin repository included more than 58.000 plugins. Moreover, this CMS is written in PHP and paired with not only MySQL but also the MariaDB database.
In order to generate a WordPress website, it's necessary for you to purchase a hosting plan and a domain name. It may be complicated at first, but don't worry. Everything will become smooth and easy after you get used to this platform.
If you need to build and manage a full website, this free open-source software allows you to accomplish your goals by using different kinds of WordPress themes and installing various plugins. Therefore, you can customize your site appearance as well as add more elements and functions to your site without any trouble.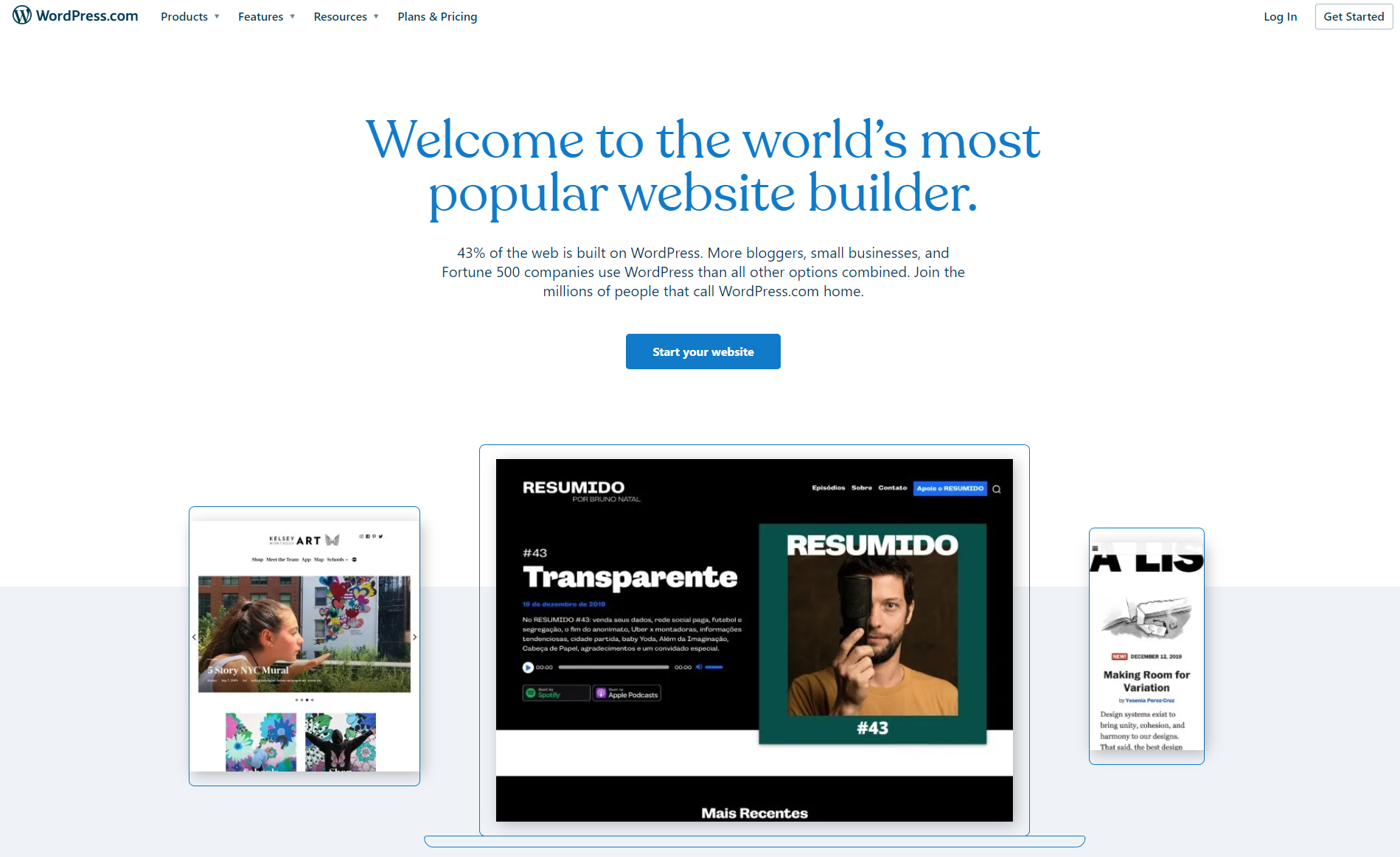 Note: WordPress.org and WordPress.com are different. While WordPress.org is known as an open-source software controlled by a non-profit WordPress foundation, WordPress.com is a for-profit business website managed by Automattic. 
Blogger
On the other hand, Blogger is only used for those who desire to build a blog website. This platform was released on August 23, 1999, by Pyra Labs company, and then it was purchased by Google in 2003.
The Blogger platform is defined as a free blog hosting service. That means you are able to generate blogs without paying the fee. All you need to have is a Google account to create a free profile and then build a free blog with the URL: www.yourblogname.blogspot.com.
If you hope to give your blog website a custom domain, it's necessary for you to register a domain name via domain registrars. After that, you just need to connect it to your blog website.  Now, you are easily able to customize your appearance, add pages, generate posts, and interact with your readers via comments on your blog website without any trouble.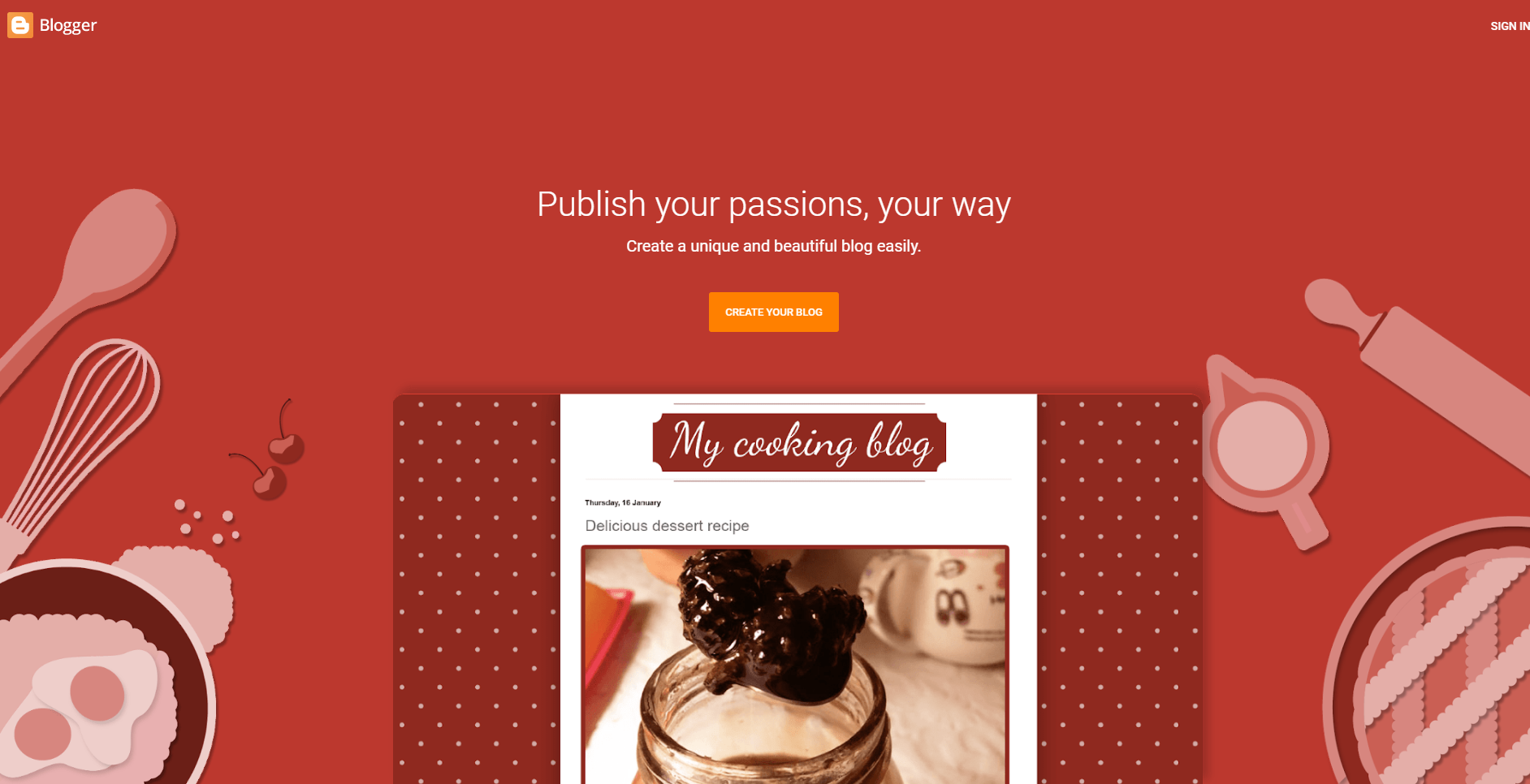 WordPress Vs Blogger: Share Market CMS
In recent years, according to a statistic, WordPress is the most popular and favorite platform of many website owners (with 60,4%). Besides giving you the ability to build a blog website, this CMS also helps you create an online store or a specific website for multiple purposes. Meanwhile, Blogger is less common since it is only used for blog websites. That is the reason why Blogger only accounts for 2,9%.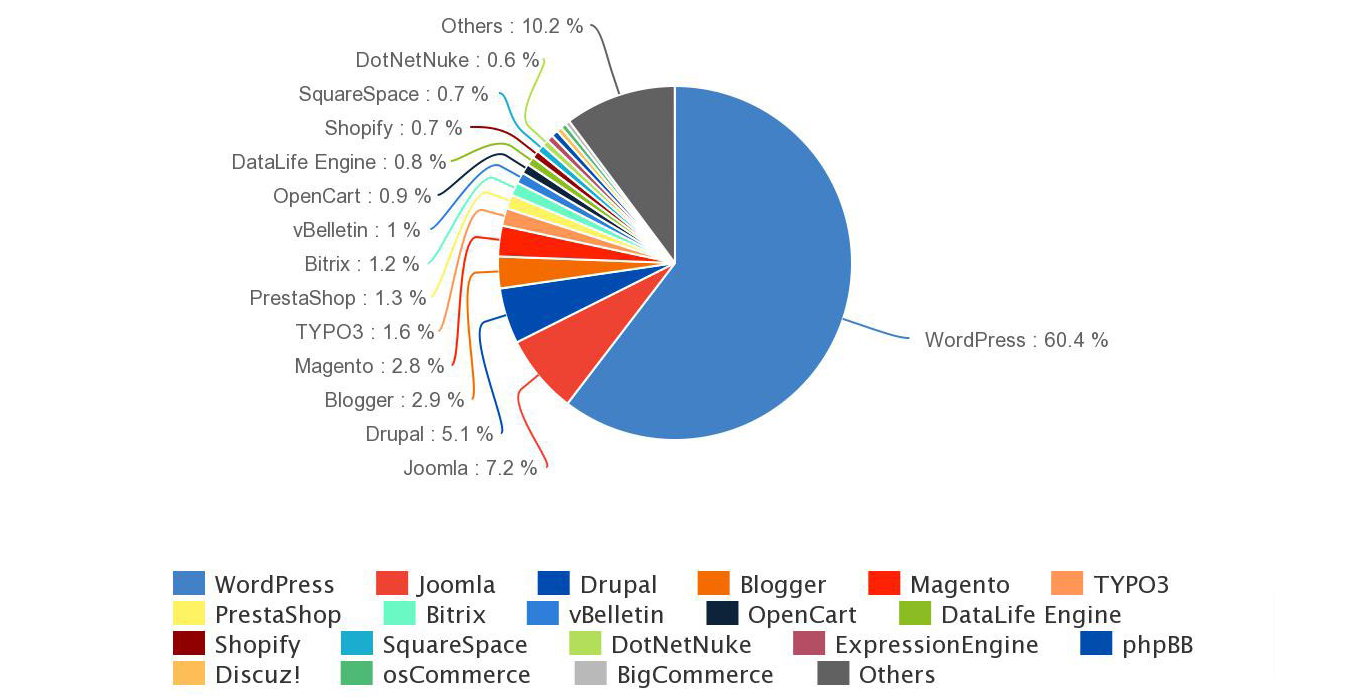 Although the share market CMS between WordPress Vs Blogger is too different, people still hesitate to choose one of them. Therefore, we would like to bring you more detailed information about the two platforms based on ease of use, pricing, functionalities, maintenance, SEO, monetization, and support.
Now, let's dig in it to get the depth-knowledge about WordPress and Blogger!
The differences between WordPress Vs Blogger
Pricing
Let's compare WordPress Vs Blogger in terms of pricing plans.
WordPress
WordPress.com comes with both free and paid options for you to select. If you just need want to build an uncomplicated blog website, a free version is enough for you to do that.
Now, simply click on the Start with Free button on the page. After that, you will be redirected to the sign-up page. It's time for you to enter the email address, and choose a username and a password. Then, press the Create your account button.

If you use the free account to generate a blog website, your domain name will look like: yoursitename.wordpress.com. You can also change the current domain name to a new custom domain name if you register it. However, since you use the free version, the functionalities or modified options are limited. That means it's difficult for you to design your site in your own style.
If you need more customizable options and functionalities, it's a good idea for you to choose the paid versions. There will be 4 options for you to get, including: personal ($4), premium ($8), business ($25), and eCommerce ($45). They are annual payment suggestions. You can also make monthly payments if you want.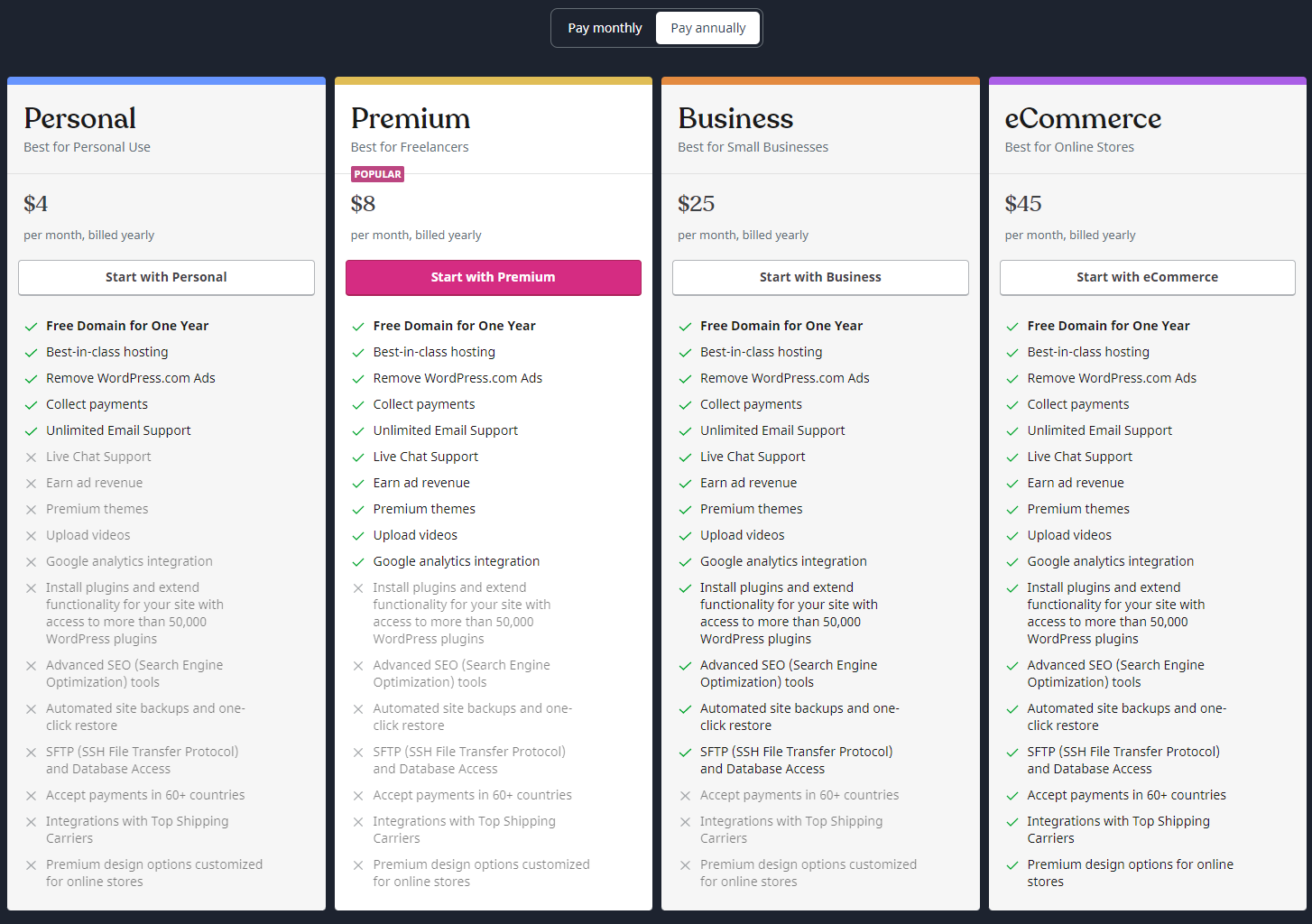 Moreover, you can also build and design a WordPress website via WordPress.org which allows you to download as well as install your version of WordPress.
By using this way, you need to have three indispensable factors, including Domain name, Hosting, and WordPress Theme. And of course, three of them need to be paid and they depend on different providers and various topics.

Blogger
If WordPress offers you both free and paid options, Blogger comes with totally free blogging services. By using this platform, you will get free blog hosting as well as a free Blogspot subdomain. In addition, although you may pay for some third-party themes, most themes and other options are free for you to use.
Furthermore, in case you wish to have a custom domain name for your blog website, it's required for you to purchase one from a domain registration company. Normally, it takes about $14.99 per year for a domain name. Although the Blogger platform is free, there are not many features for your to design and develop your blog website in your own way.
All things considered, WordPress and Blogger are tied in this round. 
Easy of use
Easy of use is a crucial factor that persuades people to use the platform. Now, don't hesitate to find out the factor between WordPress Vs Blogger.
WordPress
Honestly, setting and creating a blog in WordPress is a simple task that everyone, even with no coding skill people can do it smoothly. All you need to do is set up WordPress configurations, then install WordPress themes to give your site an impressive appearance and WordPress plugins to add more functions to your site.
Adding and displaying content on your WordPress site is quite easy and fast via simple steps with WordPress posts and pages. In addition, this platform also comes with not only a block editor but also a drag-and-drop page builder, allowing you to effectively edit your pages or posts in real time. Learn more about how to add a new post in WordPress with a block or classic editor here.
Blogger
Blogger is a simple tool for you to build a blog website in a few quick steps. All you need to do is to generate a Google account to sign up for the blogger website. Then, let's find and click on the Create New Blog button. Now, it's time for you to select the display name, fill out the blog title, and blog address as well as choose a theme.
After setting up your blog website, you need to modify the blog settings, adjust the blog layout and then add posts. All the setting process is quite simple and easy for you to implement. However, if you desire to customize the blog design or edit your theme, it's necessary for you to understand HTML clearly.
In this round, if you just need to create a simple blog website, Blogger is a winner. Conversely, if you require more features to easily design your site, WordPress is the best option for you.
Design and customizable options
One of the most crucial things that make an impression on the visitors when they access your site is an eye-catching website appearance. That is the reason why many website owners always try to design their sites stunningly to keep the visitors as long as possible. Let's have a look at the differences in the design and customizable options between WordPress Vs Blogger.
WordPress
WordPress gives you the ability to completely manage your site, so this open-source will support you to add more code and use shortcodes to design the layout and make its appearance more appealing.
Moreover, with more than 5000 free themes available, it's easy for you to get the most suitable one for your site. In case you need to insert more elements into your site, over 50.000 plugins are ready for you to explore and try for your WordPress website.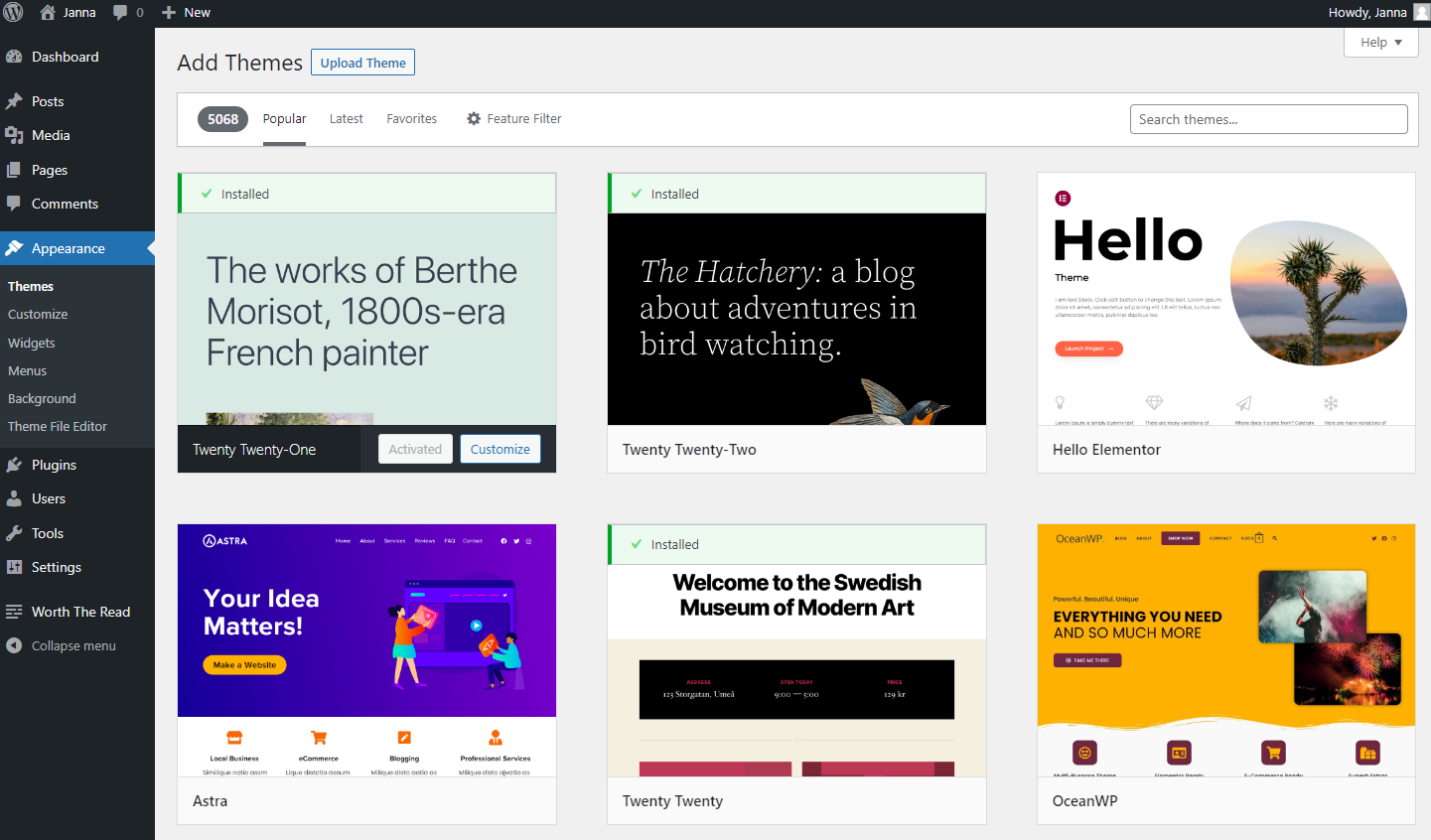 Blogger
On the other hand, Blogger quite pales compared to WordPress. This platform offers you limited themes with few customizable options. So, you can only change the page appearance with some colors and page layouts. However, a minus point of Blogger is that you are not able to generate your own themes or make adjustments.
In other words, Blogger is lack layout options. That is the reason why the blog website's appearance is sometimes monotonous and boring.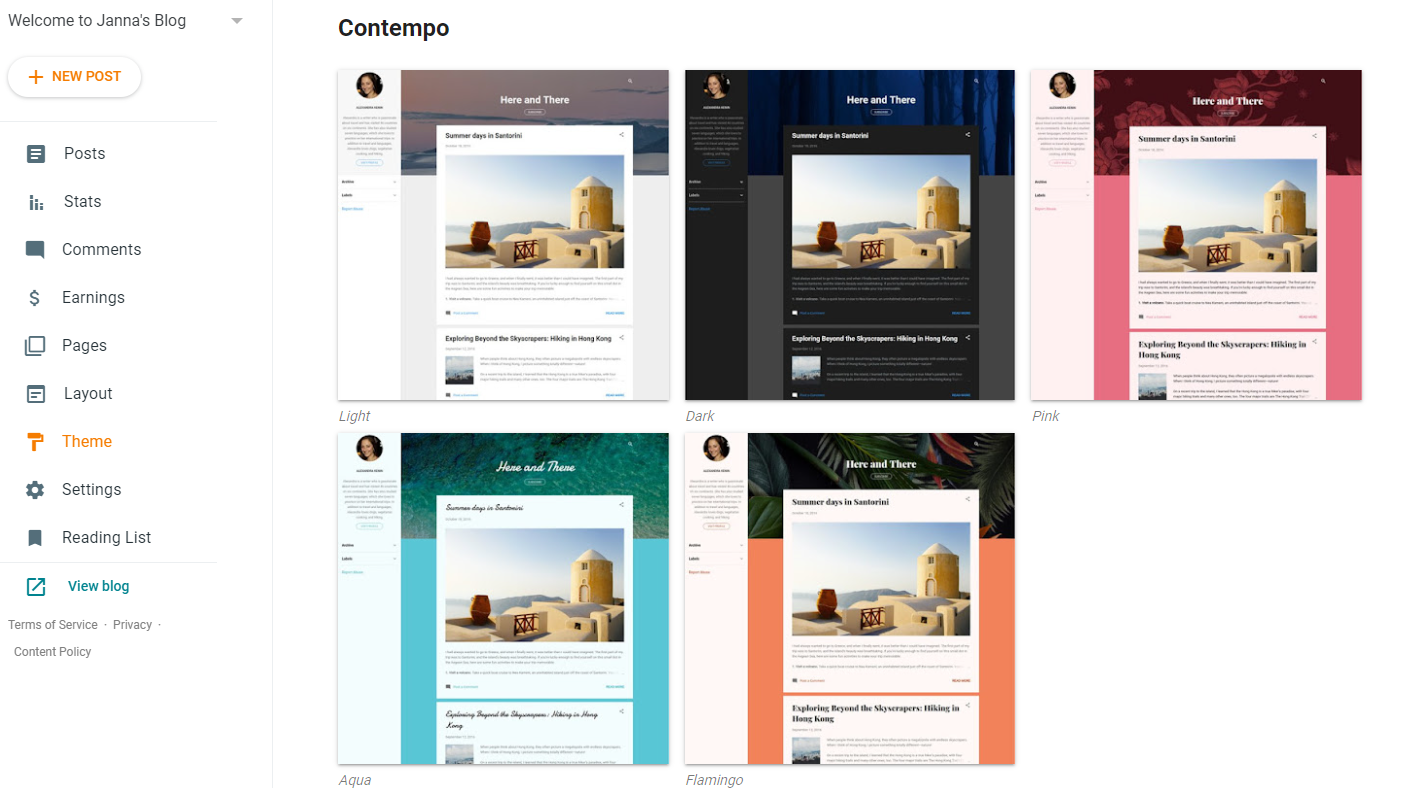 It's easy to admit that WordPress is more dominant in this round. 
Administration and Maintenance
WordPress
By using the WordPress platform, you will get full control over your site. As a result, you are flexibility able to implement all the tasks for your site, from building site appearance, adding and managing content, and much more. Let's check out the following functionalities:
Installing, configuring & managing all WordPress themes and plugins.
Creating, editing, deleting, publishing, or hiding posts and pages.
Managing all reusable blocks via Gutenberg editor.
Adding, deleting, and controlling all users as well as user roles.
Creating a comment section and managing it.
Designing, adding code, generating shortcodes,…
Deleting the entire site.
And much more…
Because you are able to manage all content on your WordPress site, this platform brings you ownership of everything you create on your site.
Maintenance is flexible and effective when you are able to access the dashboard to update frequently.
Blogger
Blogger also supports you to manage your blog website from the dashboard. However, there are still some limitations, such as the ability to make money on the Blogger platform. Let's take a look at its features:
Setting layout and color for blog website.
Sharing content on other blog sites.
Managing access to your blog site.
Backup and importing content
Controlling all domains which are registered via Blogger.
SEO features.
Analytics options.
Deleting the entire site.
Google runs this platform, so all your content on the Blogger website is definitely owned by Google. That is the reason why Google can shut your site down, ban or suspend your site without any notice.
However, since Blogger is run by Google, the maintenance is quite simple and convenient.
In terms of administration, WordPress is a winner. With the maintenance aspect, they are tied. 
Security
One of the most essential things you should care about is security. Here is some information about the security of WordPress Vs Blogger.
WordPress
It's fair to say WordPress is a secure platform for you to use. However, you have to be responsible for the security and backups as WordPress is a self-hosted solution. One of the most effective ways that many WordPress users use to protect their site is to use WordPress Backup Plugins and WordPress Security Plugins.
Blogger
Blogger is also a secure platform where Google will be responsible for managing the server's resources, protecting your blog as well as generating backups. However, in case the Blogger does down, your blog website will go down too. That means you can't recover your blog anymore.
In this round, WordPress and Blogger are tied.
SEO
SEO plays an important role in helping your site improve to go on top of search engines. Of course, both WordPress Vs Blogger also comes with some SEO features. So, let's learn more about that!
WordPress
If you use WordPress, you will feel free when this platform provides with you many different built-in SEO tools. Furthermore, you can also implement more advanced tasks to boost the SEO of your site via WordPress SEO Plugins. Everything seems convenient and effective.
Blogger
This platform also supports you to use some SEO functions to manage your on-page and on-site from the template you are utilizing. If you have a general knowledge of SEO, you can optimize your blog website to get a higher rank. However, everything is owned by Google.
In general, WordPress is more outstanding than Blogger in this round. 
Ecommerce and Monetization
Ecommerce and monetization are two goals that many website owners hope to achieve. If you are considering which platform is better for developing eCommerce and gaining profit, let's check out the comparison between WordPress Vs Blogger below.
WordPress
WordPress does not include features for e-commerce by itself. However, WordPress users can integrate a third-party plugin to run their online business. One of the most famous WordPress eCommerce Plugins is WooCommerce. Thanks to this tool, you can set up your online store and manage it efficiently. Further, most eCommerce plugins are included with online payment methods, allowing your customers to make online payments easily.

In terms of monetization, you are able to earn money directly via your online store. Besides that, the profit can come from Google Adsense, affiliate links, guest posts, and much more. Put simply, this platform is an ideal suggestion for those who desire to increase revenue from websites.
Blogger
Blogger also offers you some eCommerce features, but it's less flexible than WordPress because you can't use any third-party eCommerce solution to set up your online store. If you hope to develop an online shopping system on the Blogger platform, you need to do it manually, including:
Adding purchase buttons and product widgets to your site.
Embedding an online store that is from another source into your website.
Linking out and redirecting to an external online store.
The payment gateways are not included. Therefore, if you want to give your clients an online payment method, such as Paypal, you need to embed the buttons on your Blogger website. It sounds complex and difficult to manage.
When we say about monetization with Blogger, there will be two methods for you to make money on this platform. First of all, you can use Google Adsense to display ads on your blog website. Besides, embedding affiliate links is also a good option for you to gain profit from your blog website.
In short, in this round, WordPress is better than Blogger.
Support and Community
Support and Community are also two vital aspects you should check out since they will play a necessary role in helping you get the support to address the errors or relevant trouble during the website building and developing process. So, it's time for you to explore support and community functions of WordPress Vs Blogger.
WordPress
Since WordPress is the most popular CMS in the last few years, it's easy for you to get many free, useful, and available documentation and resources on the Internet to help you deal with most issues when you develop your WordPress website.
Furthermore, on WordPress.org, you can directly access to Support, Community, and Forum sections to receive helpful information and support services from creators.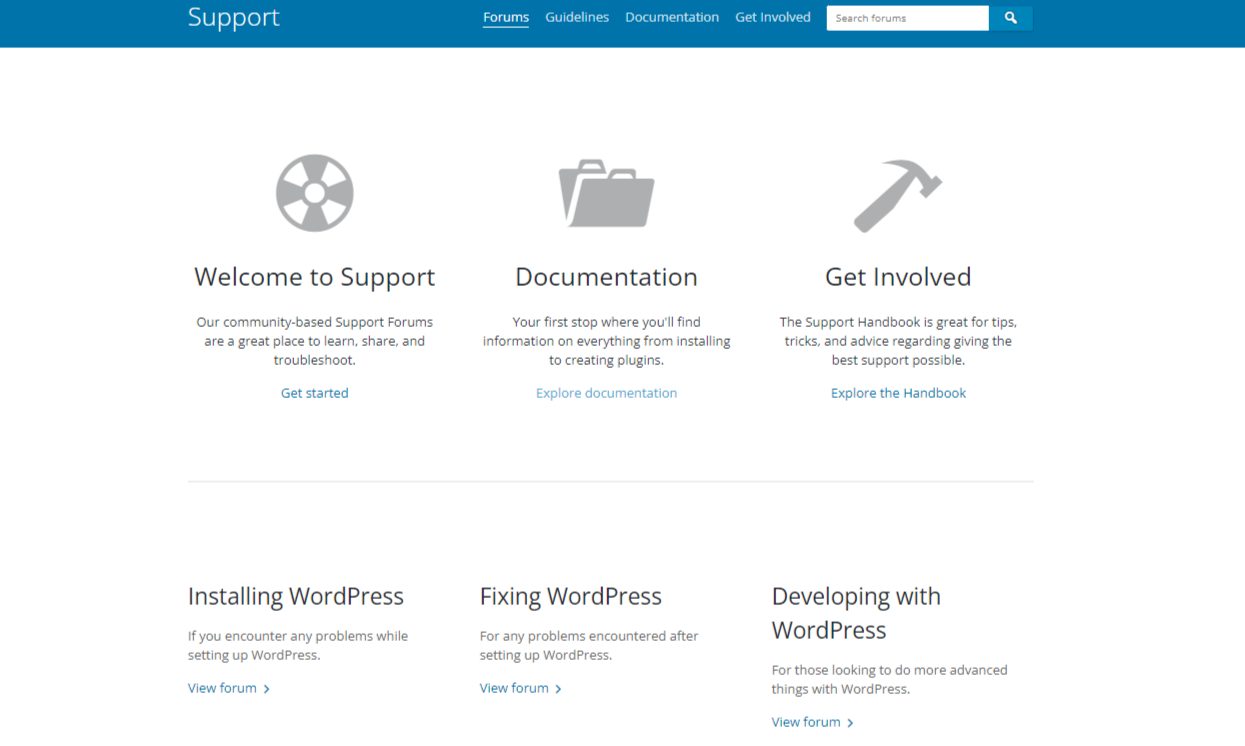 Blogger
On the other hand, as Blogger is not as popular as WordPress, the resources and documentation are more limited than WordPress. So, everything you can get is basic and essential documentation. Furthermore, you can ask for help from the Blogger forum or Blogger Help Community. However, you can't use one-to-one support since this platform is free.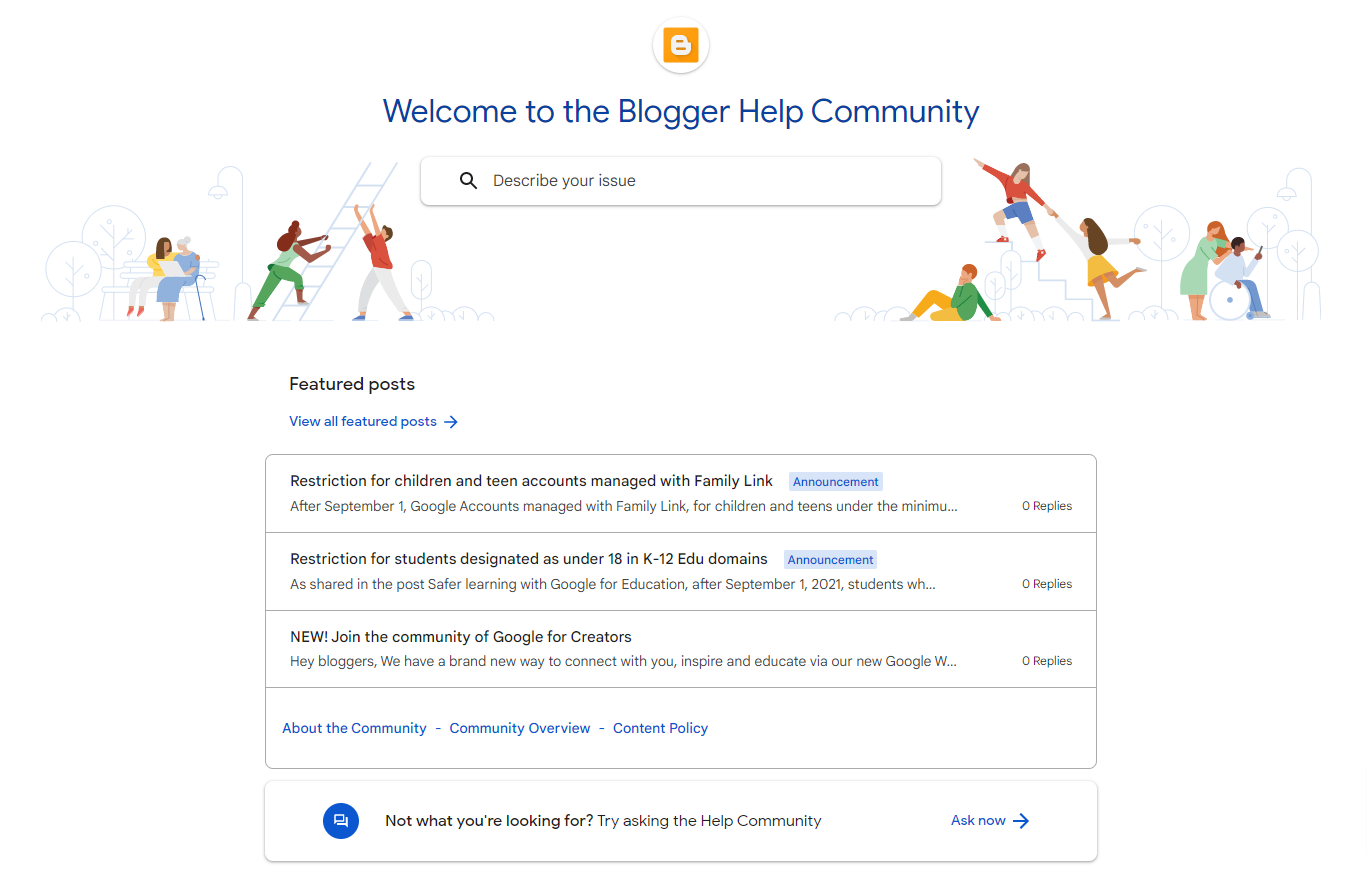 It's clear that WordPress wins in this round. 
Final words about WordPress Vs Blogger
To sum up, WordPress Vs Blogger has distinct points and different highlights. If you just need to create a simple blog website and don't care too much about the meticulousness, details as well as factors related to ownership, Blogger is the most suitable option for you. Conversely, if you need a platform that allows you to manage your entire website, design and make it become a professional blog or an online shopping system, WordPress is definitely the ideal destination for you.
Furthermore, if you need more compared blogs about WordPress and other platforms, let's visit: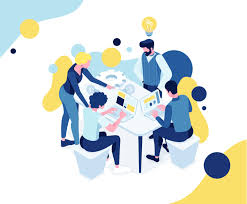 Latest posts by LT Digital Team (Content & Marketing)
(see all)