WordPress Editor Plugin plays an important role in editing content such as blogs so that you can make the content more logical and readable. As a result, you are easily and effectively able to engage more visitors to access your site to explore the content. Therefore, the most useful the plugin is, the most well-organized content is. Understanding the importance of the WordPress Editor Plugin in building the content system on your website, we are here today to recommend to you a list of many dominant WordPress Editor plugins supporting both free and pro versions. Let's get started now!
Why should you install WordPress Editor Plugins?
An easy-to-use interface can help you to gain more attention from visitors and enhance the time they spend on your site. For this reason, you need to have an editing tool to help you customize your themes, fields, or folders easily. In order to help you choose the best one easily, today, in this collection, we provide some remarkable features that may helpful for you. Let's start now!
Recommended WordPress themes that work well with WordPress editor plugins
Top Best WordPress Editor Plugins

This is a great WordPress Editor plugin that enables you to insert classic meta boxes as well as extend "Edit Post" screen. What's more, this plugin allows admin to choose the default editor for every customer. Thanks to using this plugin, your users can also alter the default editor and they can also select the editor that is relevant for each post. Moreover, you can freely change the text color without any trouble.
Provided features:
Extend that "Edit Post" screen
Add old-style meta boxes,
Select the default editor for all users.
Change their default editor.
Choose which editor to use for each post.
Highlights:
Good old classic
Friendly
Nearly perfect

User Role Editor is a great WordPress Editor plugin that enables you to alter the roles of users easily. In addition, you can insert roles that you want just by taking a click on the "Update" button in order to save the changes. For unessential self-made roles, you can also remove it easily.
Provided features:
Show widgets at front-end for selected roles
Block selected meta boxes
"Export/Import" module
Block selected admin menu items for roles
Hide selected front-end menu items
Block selected widgets
Roles and Users permissions management
"Other roles access" module
Manage user access
Highlights:
Indispensable
Best Support
Extremely useful

Here is a great solution that allows you to insert a custom field into the WooCommerce checkout page. You can also use it to customize your fields that are shown on your page, for example, insert, edit, remove or change the order. Furthermore, a lot of features are also included in this plugin.
Provided featues:
Reset to a default fieldset
Display in Order Details page and Email
Add new custom field(s)
Edit field(s)
Change checkout fields order
17 field types are available
Edit section(s) properties
Add new section
Highlights:
Useful and works great
Good support
Very reliable

This WordPress Editor plugin enables you to edit your Dashboard menu in a manual way. In addition, you can use this plugin to rearrange the menu and alter permissions as well as display or hide particular items. In its pro version, you can also set the per-role menu permissions and export administrators menu.
Provided features:
Change menu permissions
Set the required capability or role.
Move a menu item to a different submenu.
Create custom menus
Change menu titles, URLs, icons, CSS classes and so on.
Organize menu items via drag & drop
Hide/show any menu or menu item
Highlights:

Classic Editor Addon is a must-have WordPress Classic Editor Plugin that is suitable for those who don't have any experience of editing. Moreover, this plugin also includes support via Github that can enable you to answer any questions whenever you need helps.
Provided features:
Support exclusively through Github
Browse through open and closed issues
Contain a Settings page
Add 2 sets of styles to the <head> section
Set the default setting
Highlights:
Helpful
Great Plugin
A safety net

WPFront User Role Editor is an effective WordPress Editor Plugin that you can use to control the roles of all users in your WordPress site. In addition, this WordPress Editor plugin also provides you an ability to edit, remove as well as generate the user roles and then control the role abilities.
Provided features:
Create new roles.
Edit or rename existing roles.
Clone existing roles.
Restore role.
Assign multiple roles.
Migrate users.
Navigation menu permissions.
Manage capabilities.
Allows you to add role capabilities.
Highlights:
Beautiful and Wonderful
Fantastic
Cool and very light

This WordPress Editor plugin gives you the ability to edit theme files, generate for you a folder, then upload files and delete any folder and file in your plugin and theme. Thanks to it, you can customize any themes and plugins that you have in a direct way. What's more, this plugin also helps you to generate a new child Duplicate theme and copy the Existing Child Theme as well.
Provided features:
Create a New Child Theme
Duplicate Existing Child Theme
Edit Theme and Plugin Files
Code Editors
Fancy Box
Query / Selector
Move File from Parent Theme
Upload New Images and Download Images
Change and Upload New Screenshot
View All Images of Selected Theme
Highlights:
Outstanding Plugin
Good job

Using this WordPress Editor plugin, you are able to check and customize the .htaccess file which is from WP admin as well as generate a backup at any time in an automatic way. In addition, before you click on the save button, this plugin can help you to check syntax errors.
Provided features:
Automatic backups
Testing htaccess syntax
WordPress network support
Edit & test the site's .htaccess file
Test for syntax errors
Highlights:

This WordPress Classic Editor Plugin helps you to disable any Gutenberg Block Editor. Moreover, this plugin is also totally compatible with other plugins and the later content. However, it also has several requirements such as WordPress 4.9 or greater as well as PHP 5.6 or greater.
Provided features:
Use by default the cool and compatible
Disables totally the Gutenberg Block Editor
Shows and use by default the cool and compatible
Highlights:
Simple
Lightweight and cool
Simple and clean

Custom WooCommerce Checkout Fields Editor allows you to customize the custom fields in the WooCommerce Checkout page or Register page. Thanks to it, you can insert, remove or edit the WooCommerce Custom Fields easily into extra fields section. You can also enable or disable the WooCommerce Fields if you want.
Provided features:
Display fields in Orders Page And Emails
Enable / Disable WooCommerce Fields
Add / Edit / Delete WooCommerce Custom Fields
Option to add label and placeholder
Reorder Fields, Change or rearrange the order of fields
Add custom fields on additional fields section
Reset checkout fields to default option
Reorder Fields, Change or rearrange the order of fields
Highlights:
Great support
Really prompt
Works excellent
Trendy WooCommerce themes that you must try, it's FREE!
Conclusion
In short, we have already shared with you the list of must-try WordPress Editor Plugins. Therefore, we believe that after trying one of the most outstanding plugins we introduced, you can edit and organize the content on your site reasonably and effectively. What's more? In case you have any queries or trouble related to this topic, simply leave your comment below so that we will answer you.
Furthermore, don't forget that there are a lot of fully responsive and well-design free WordPress themes here. Let's discover and choose the most suitable one for your site.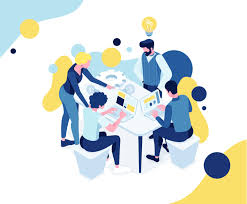 Latest posts by LT Digital Team (Content & Marketing)
(see all)