WordPress Hotel Booking plugin plays a vital role in helping your clients quickly book rooms. Therefore, the most useful the plugin is, the most effective your hotel business is. Understanding the importance of the WordPress Hotel Booking plugin in developing your hotel business and attracting more potential clients, we are here today to offer you a list of many dominant Hotel Booking plugins supporting both free and pro versions. Let's get started now!
Why should you install WordPress Hotel Booking Plugins for your site?
These days, the hospitality industry is increasingly popular. There are more and more people starting a hotel business and they absolutely need to create a website for their hotel. One of the most necessary plugins they need is Hotel Booking Plugin which allows for creating a website and then adds the booking functionality via this plugin. In this collection today, we provide you with top best WordPress Hotel Booking Plugins which may be helpful for you. Let's start now!
Top Nice WordPress Hotel Booking Plugin

WP Hotel Booking is a great WordPress Hotel Booking Plugin that allows you to control rooms, bookings, coupons, customers as well as pricing plans for your site effectively. In addition, this plugin also consists of four payment gateways so that it is very convenient for you to make a payment.
Provided features:
Coupon Management
Pricing Plans Management
Extra Packages Management
Room Management
Multi Currencies
4 Payment Gateways
Bookings Management
Customer Management
Block Special Date Management
Reports + Multilingual Ready
Highlights:
Wonderful
Very useful
Excellent reservation plugin
We have Free Hotel WordPress themes named LT Hotel Booking theme which builded with this WP Hotel Booking plugin, compatible with Elementor Page Builder, see Live Demo.

Hotel Booking Lite plugin is an ideal option for vacation rental owners, B&B hosts, Real estate agencies and so on. It allows you to generate a clear vacation rental category and booking site easily. In addition, there are a lot of offline and online payments, flexible pricing rates, custom laws and so on.
Provided features:
Min and max stay periods
Taxes and fees info
State the age of children
Multiple accommodations booking
A real-time search availability form
A smart search algorithm
Unlimited variables for rates
Free or paid extras
Shortcodes and widgets
Currency support
Professional localization into 14 languages
Highlights:
Comprehensive
Good Functionality
Elegant and intuitive

This WordPress Hotel Booking Plugin allows you to show your booking on the frontend of your WordPress site. In addition, using this plugin, you can also allow your customers to select the date and time that they make an appointment which is based on their own preferences. This is totally free and you can use PayPal to allow your customers to make payment.
Provided features:
Display only one bookable item
Fix appointments and meetings with you online
Choose the date and the time of an appointment
Display your booking on your WP frontend
Pay via a PayPal account
Highlights:
Amazing Support
Awesome plugin

This WordPress Hotel Reservation Plugin enables you to generate booking forms for your site including a payment form and reservation calendar. In addition, your customers can choose the date and time that they check-in and checkout easily. Two kinds of bookings are available in this plugin.
Provided features:
Create a booking form
Create a general-purpose payment/contact form
A PayPal payment button
Weekly bookings supported
Fixed days bookings supported
Built-in captcha anti-spam
Configurable email
A reservation calendar
A payment form
Highlights:
Excellent plugin
Flexible
Potential and amazing support

This WordPress Hotel Booking Plugin provides you an option that allows your customers to book and rent your products. In addition, WooCommerce Easy Booking plugin helps you to insert one or two fields into your product page, they are a start date and maybe an end date. It also helps you to calculate a price according to the number of days customers choose.
Provided features:
Manage stocks and availabilities
Apply discounts or surcharges
Disable days, dates or date ranges for booking.
Set different prices
Highlights:
Excellent support
Awesome
Fantastic

Pinpoint is one of the most popular WordPress Room Booking plugin that allows you to rent accommodations, book an events or schedule service easily. In addition, your customers can also check the availability as well as book a room or service online in a direct way.
Provided features:
Booking calendars
Select the booking period they want
Select to display multiple or fewer months
Search availability
Select the number of rooms/items
View availability
Make reservations & appointments
Highlights:
So far works well
Great support
Good experience

Appointment Hour Booking enables you to accept online bookings from a list of time-slots in a calendar. Besides, this WordPress Hotel Booking Plugin is also connected with Paypal so that your customers can make payments very easily. This plugin also accepts booking from classrooms, transportation, consultation, and many other activities.
Provided features:
A confirmation email
Assign a user to the appointment booking calendar
Multi-page calendar
Multiple time-slot selection
Configurable date format
Exports the appointments to iCal format
New WP Gutenberg Editor Block
Elementor Editor Block
Pretty modern administration interface.
Includes captcha validation
Highlights:
Highly recommended
Indispensible Plugin
Works as advertised

This WordPress Room Booking Plugin is totally free and very easy to use. By using this plugin, you are able to generate reservation systems for your site quickly as well as generate any kind of schedule calendar in real-time. Moreover, a number of settings and essential functionalities are also included in this plugin.
Provided features:
Add unlimited text, checkbox
Select and Textarea fields to the Form
Filters for searching reservations
Reservation single View
Uses CSS3
User-friendly back-end
Tested on popular WordPress themes
Set Multiple choices for the select field
Set Required option for each field in a form
Create unlimited Themes
Highlights:
Great plugin
Awesome support

This WordPress Hotel Booking Plugin allows you to control your online appointments very effectively. By using it, your customers can book appointments in a direct way from your site. Because this plugin consists of 4 steps booking process, it helps you to attract new clients and create repeat business from the current one.
Provided features:
Custom Fields
Customizable Emails
Company Working Hours & Days
PayPal Integration
Client Online Appointment
Admin Online Appointment
Appointment Payments
Staff Working Hours & Days
Time Slots
And more
Highlights:
Top Booking Plug-in
Easy to use

This WordPress Hotel Booking Plugin enables you to run your business effectively. Using it, you are able to allow your visitors to book and control their appointments. What's more, it also includes a function of reminding customers about their appointments automatically by sending emails and SMS.
Provided features:
2-way client chat
Live calendar sync with iCal,
Integrate 10to8 with over 500 apps
Send via SMS & email
Remind clients and staff
Highlights:
Conclusion
All in all, WordPress Hotel Booking Plugin is a handy and time-saving tool that supports your customers make a reservation easily. So, we hope that this collection is helpful for you. If you have any queries, don't hesitate to leave a comment below. Hope you enjoy it!
Furthermore, don't forget to visit our responsive and attractive free WordPress themes to get the best one for your site appearance.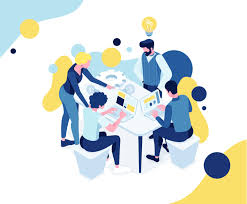 Latest posts by LT Digital Team (Content & Marketing)
(see all)