Do you look for an easy-to-use yet helpful WordPress Travel Booking Plugin to smoothly increase sales and boost your travel business? If all you need to have, don't miss a wonderful opportunity to achieve your goals with the list of many prominent and beneficial WordPress Travel Booking Plugins we introduced to you below.
Why should you install WordPress Travel Booking Plugin?
These days, traveling is increasingly popular and it has also become a favorite activity of many people. As a result, the demand of customers for this activity increases. As a travel site, you need to have suitable plugins to adapt to all needs of customers such as making room reservations, creating package tours, booking flight tickets, and so on. Today, in this article, we help you pick up several WordPress Travel Booking plugins that will be helpful for you. Let's start now!
Top Excellent WordPress Travel Booking Plugins

Tourfic is one of the most outstanding candidates among unlimited WordPress Travel Booking Plugins in the market. This tool is famous for its list of powerful features to help you effectively manage and all your online Booking system along with your order system. With the assistance of the Tourfic plugin, you are able to easily build a professional travel agency website that is similar to other prevalent websites such as Booking.com, Agoda, Hotels.com, and much more. It allows you to list a wide range of hotels, tour plans, resorts, and much more so that your customers easily make an online booking with various payment methods that are set on Woocommerce.
Provided features:
Add Unlimited Hotels, Rooms, Tours
Dedicated Customer Review System
Add a wishlist for Hotels/Tours
Social Sharing Option
Hotel Photo Gallery/Tour Photo Gallery
Enquiry / Ask a Question Form
Tour Price by Persons (Adult, Children, Infant)
Complete Hotel Booking & Management System
Advanced Tour Listing & Booking System
Multi-Lingual Support
Per Room Gallery & Features (Pro)
Number of Rooms based on the date (Pro)
Room/tour price by persons/groups (Adult, Children) (Pro)
Room availability based on date (Pro)
Room price based on the date (Pro)
API based Integration with Top Travel Websites like Booking.com (Pro)
Multi-Vendor Integration (Pro)
Dashboard with Booking History (Pro)
and much more
Here are some of the unique features where Tourfic stands out from others:
Multi-Vendor Integration:
If you going to build a website where multiple merchandisers and agencies can register and sell their services, then using Tourfic is certainly a perfect choice for your website. This great tool allows all vendors can come and enroll so that they are able to start uploading their hotels, tours, resorts, and much more. Thanks to that, your customers will have a chance to use services from various sellers, agencies, or brands.
Works with Any WooCommerce Payment Gateways:
Compared to other competitors, using Tourfic will help you save a lot of money. Because any Woocommerce-based Payment plugin will work effectively with Tourfic, so you don't need to charge anything to add a Payment gateway. Whereas using other Travel booking plugins will cost an amount of money to set up a Payment gateway on your website.
API-based Integration with Top Travel Websites:
Tourfic provides you with integration with plenty of prevalent travel websites such as booking.com and travelpayouts.com. Hence, this plugin gives you more opportunities to earn commissions by listing their listing on your website. All you need to do is your affiliate ID or embed code on the backend, then Tourfic will help you handle the rest of the process.
For more details, you can learn how to create a professional Travel Booking website by watching their video tutorials on Youtube uploaded by Tourfic Team.
Highlights:
Easy to set up and use
Many effective and advanced features
Excellent support

This is a free but powerful WordPress Travel Booking Plugin that enables you to generate trekking packages as well as tours according to the demand of customers. Moreover, this plugin also adapts to all travel sites' needs such as taking bookings, setting schedules, getting payments, and so on. WP Travel also totally integrates with the best Travel Booking WordPress themes. You can access WP Travel vs WP Travel Engine comparison to get more useful information. And then you can make the right choice.
Provided features:
Tour Extras
Painless Booking System
Rating & Reviews
Unlimited Tour packages
Trip details & outlines
Trips include and exclude
Set fix departures
Trip Types
Trip Locations
Payment System
Multiple pricing and Multiple dates
Tax Options
User Dashboard
And so on.
Highlights:
Nice travel plugin
Great functionality
Outstanding plugin

WP Travel Engine is a totally free plugin that enables you to generate a travel booking site easily and quickly. You can also insert many features for your travel booking site such as partial payment, user history, group discount and so on. Thanks to this plugin, you can also build many package tours for travel agencies or tour operators.
Provided features:
Smart Travel Booking Process
Payment Processing
Inquiry form
Booking Email Notification
Activities Page
Trip Type Page
Translation Ready
Booking Details
Unlimited travel packages
Highlights:
Fast, responsive support
Useful plugin
Amazing plugin

Here is a great plugin for travel agencies, travel-related sites and travel bloggers as well. This plugin includes a wide range of travel services such as hotels, car rental, insurance, flights and so on. By using this plugin, your visitors can create their own holidays in real-time. 11 different customizable tables and 2 customizable tables for hotels are also included in this plugin.
Provided features:
Hotel widget
11 different customizable tables
2 customizable tables for hotels
Search Forms
Low-cost flights and hotels Map
Popular flight destination widget
Low price calendar
Highlights:

Here is a great WordPress Travel Booking Plugin that enables you to generate a wonderful booking system. What's more, by using a complete system, you can create a reservation and booking site easily, including tour, accommodation, transportation and so on. This plugin is also translated into many foreign languages that allow your visitors from any country to have a clear understanding of its function.
Provided features:
Booking history for users
Booking information management for a site owner
Email notifications with customizable template
Advanced search & filter widget
Booking form with calendar
Responsive and SEO-friendly
Multiple payment gateways
Localization for your language
Perfect fit with every WordPress theme
Highlights:
Perfect solution
A good, free system
Flexible and straight forward

Here is an effective, fast and flexible WordPress Travel Booking Plugin for those who are running a travel and tour related business as well as finding a travel system booking system. By using this plugin, you have the ability to generate many attractive tour packages with unlimited travel and tour categories. Moreover, this plugin is also completely compatible with almost the travel agency WordPress theme.
Provided features:
Easy & Smart booking process
Translation Ready
Email notification
Smart Tags for the email message
My account section
Separated customer section
Unlimited Travel & Tour Package
PayPal payment gateway
Highlights:
Practical
Easy to use
Fully satisfied

WP Travel Blocks is a free WordPress Travel Booking Plugin that is compatible with the WP Travel plugin. This plugin gives you the option of showing your tour packages or trips according to the way that you want. In order to enhance the experience of customers, you can also insert a trip filter in the posts or pages of your travel site.
Provided features:
Showcase featured trips
WP itinerary addons
Showcase sales offer
Put up search forms
WP travel map addons
Insert trip filter
Dedicate support and documentation
Highlights:
Easy to use
Various options
Nice support

Opal Hotel Room Booking is an effective WordPress Travel Booking Plugin that is totally compatible with the booking system of your site. Here is definitely a great option for hospitality sites such as villas, 5 stars hotels, resorts, apartments and so on. Thanks to this plugin, your customers can book rooms easily just by filling necessary personal information according to step-by-step instructions.
Provided features:
Cart and Quick checkout
Template overriding
Search Engine Optimized
Tax Supports
Multiple Payment Method
Set up & Update
Room Management
Booking Management
Multiple Currencies
Multi-Languages
Easy for Developers to design and customize
Powerful plugin to match your design
Highlights:
Powerful
Highly configurable
Top-class support
Conclusion
In short, we have already shared with you the list of WordPress Travel Booking Plugins. Therefore, we believe that after trying one of the most outstanding plugins we suggested, you can build a travel website that contains a booking function effectively. What's more? In case you have any queries or trouble related to this topic, simply leave your comment below so that we will answer you.
Furthermore, don't forget that there are a lot of fully responsive and well-design free WordPress themes here. Let's dig in and choose the most suitable one for your site.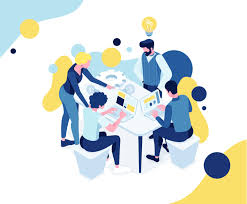 Latest posts by LT Digital Team (Content & Marketing)
(see all)