Piracy is an alarming issue among web owners and creators these days. In order to protect your digital assets from copy, using WordPress License Plugin is the best solution. This article today will propose the List of 8 Valuable WordPress License Plugins In 2021 for you to compare and analyze. Now, let's start!
How is WordPress License Plugin useful?
With WordPress License Plugins, you enable to create and manage your license individually. It allows you to embed your license to your personal post and develop many serial codes or keys to protect your premium themes, plugins, and other digital products effectively. Furthermore, you can keep track of the updates of your products and provide immediate service for your customers easily. Last but not least, this plugin also makes it possible for you to extend the possibility of your digital products and downloadable.
Top 8 WordPress License Plugins

To begin with, The License Manager for WooCommerce is an ideal option for you to control, manage and put all of your digital license keys on sale in a simple way. When utilizing it, you can take full advantage of its bulk importer, automatic stock management and delivery as well as data, etc. Moreover, thanks to the support from the REST API, you are able to enable/ unable and track your licenses simply.
Features
Manually resend license keys
Add, import, and assign license keys in WooCommerce
Import by file upload
Export as PDF or CSV file
Custom parameters support
And so on
Highlights
Automatically
WooCommerce compatible
Useful

Secondly, the Software license manager is the best solution for all applications of WordPress such as PHP-based membership scripts, plugins, themes, and more. This tool is an optimum way for users to create a license server with API follow. Plus, it also gives you chances to generate license keys in a manual way directly from this plugin admin dashboard.
Features
Create license server
Check the license key status remotely
Activate from your application
Deactivate remotely
Check and track a license key
And so on
Highlights
Remote
Easy to use
Useful

License Keys for WooCommerce is a simplistic WordPress License Plugin that should be taken into account. Thanks to the assistance of this plugin, you are free to embed any products into both WooCommerce and WordPress at ease. Simultaneously, you also can generate and manage your license keys to verify your licensed items. This plugin offers many ways for you to integrate your WordPress products with API validators via PHP packages, libraries, and documentation.
Features
Additional product options
Product variable and price variations assistance
License keys admin management module
Built-in semi-automatic subscription system
Import custom license key codes
And so on
Highlights
Automatic subscriptions
Easy to add and modify key codes
Admin management

WooCommerce Software License Manage is the next must-have WordPress License Plugin in this article. You can use this plugin to establish strong compatibility between it with WooCommerce. It is based on EDD Software License Manager. With this plugin, you can generate any license key for selling purposes on WooCommerce at ease. And it is also optional for you to activate or deactivate the licenses. Last but not least, it also supports you in delivering license keys as email notifications for your customers.
Features
Automatically
Licensing is optional
Email notifications support
EDD Software License Manager
And much more
Highlights

You can use Elite Licenser Lite for all kinds of licensing products. On top of that, this plugin also helps you to keep track of the updates of your digital products, create license code automatically, take full control of the license, and more. Besides, this plugin also provides API settings, allowing you to manage it by using a wide range of other applications. And the specialized feature of this plugin is that with just one app, you can handle all of your digital assets.
Features
No Nulled Version Application Anymore
One Licensing app for Any type of product
Automatic Product Updating
3rd Party App Hook
Email Template
And much more
Highlights
Envato Integration
Complete API Support
URL Based Restrictions

Ranking sixth place, this plugin will meet all demands for a perfect WordPress License Plugin. Thanks to the great assistance from this plugin, you are able to add an unlimited license key generated from Software License Manage to your products in WooCommerce with ease. A little note is that before activating any license key, you must code the client-side.
Features
Easy to use
Simple to add license key
Integrations with many major plugins
Useful
And much more
Highlights
Simple to use
Great support
WooCommerce compatible

WP License Manager is used to convert your WordPress site into your own license administrator in no time. This plugin works well with not only WordPress plugins but also themes and other downloadable products and services. With the support from this plugin, all downloadable files will be protected by the Amazon Simple Storage Service (S3), helping you to preserve your products from unlicensed people.
Features
Hosting and keeping updated products
Hosting private plugins
Extendable
Simple to install
And so on
Highlights
Extendable
Simple
Great support

The final WordPress License Plugin in this list is License. This plugin permits authors to both mark their products with a license key and presents them with the assigned license smoothly. The Creative Commons license is a wonderful way for you to both protect your copyright and share your works with targeted customers. In the default version, your license will be performed in the theme's footer but you can drag-drop it to any widget area at well.
Features
Widget support
Creative Commons licenses
Publish box
Free to choose the attribution to be displayed
And much more
Highlights
Widget compatible
Creative commons license
Simple
Final Thoughts
We have introduced the top 8 Valuable WordPress License Plugins out of the available ones In 2021. Hopefully, this article brings benefits for both you and your site. If you have any queries, let us know via the box below.
Why don't you visit Free WordPress Themes to get more detail about our impressive and powerful WordPress design?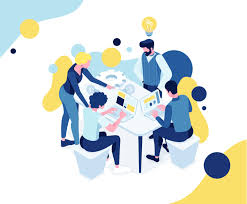 Latest posts by LT Digital Team (Content & Marketing)
(see all)