Are you looking for a handy WordPress Watermark Plugin to protect your images and galleries on your site? Everything you need will be introduced in the blog today. So, don't hesitate to explore the collection of outstanding WordPress Plugins that contain the watermark feature!
The importance of using the WordPress Watermark Plugin
Why should we watermark our images or our work? By watermarking them, we can protect our work effectively and prevent them from being stolen. Watermark can be a text, image (png or gif), or icon that is added to your photos or your work. In order to do it, you need to have a watermark plugin; however, these days there are hundreds of such plugins on the market and you may feel confused because you do not know what to choose. Therefore, today, in our collection, we provide you with the best WordPress Watermark Plugins that enable you to choose the best one easily. Let's start now and get the best one for your site!
Top best WordPress Watermark Plugins

Here is a simple but great WordPress Watermark Plugin. As you know, the watermark is put on your pictures via a htaccess and PHP file so that your pictures can not be modified. Therefore, if you install this watermark plugin on your site, you can remove the watermark for all or any images that you want.
Provided features:
Remove watermark on all images
Create a htaccess file in your uploads directory.
Work only with JPG files
Highlights:
Elegant solution
Perfect plugin
Awesome

Image Watermark gives you an ability to watermark the pictures which were uploaded to the WordPress Media Library in an automatic way. Moreover, you can use this plugin to bulk watermark uploaded images previously. This WordPress Watermark Plugin also provides you 3 methods to apply watermark size such as custom, scaled, and original.
Provided features:
Bulk watermark
GD LIbrary and ImageMagic support
Image backup functionality
Option to remove watermark
Flexible watermark position
Watermark image preview
Set watermark offset
And more
Highlights:
Great and simple plugin
Helpful
Work perfectly

Easy Watermark enables you to insert a watermark for your pictures when you upload them to your WordPress media library. The image watermark can be a JPG, PNG, or GIF. What's more, this plugin also enables you to watermark your current pictures in a manual way: you can choose to watermark all at once or every single picture.
Provided features:
Full support for transparency and alpha channel
JPG and GIF files and text can have opacity set
Text watermark is created using TTF fonts
Text color, size, and rotation can be set
All built-in image sizes can be watermarked
Plugin can create image backups and allows to restore images
Highlights:
Handful
Great plugin
Excellent solution

Watermark RELOADED gives you an ability to watermark the images that you uploaded. Besides, you can also generate your own watermark with different colors and fonts. After that you can apply them for different image sizes such as medium, thumbnail, large or full size. This watermark plugin also allows you to place watermark at any place and you can get an instant preview of how they look like on the uploaded images.
Provided features:
Watermark opacity
Text watermark with variables
Upload time option to turn off the watermarking
Image watermark
Watermark background-color
Text watermark with outline
Many more amazing features
Highlights:
Simple and good
Work great

Scissors and Watermark enable you to insert many functionalities for your WordPress images such as resizing, rotating, and cropping them. Besides, this plugin also gives you the ability to support your image watermarking in an automatic and manual way.
Provided features:
Add cropping, resizing, and rotating functionality
Automatic resizing of images
Automatically resample images to the requested size
Improve the perceived image quality
Highlights:
Five start and favorite
Work fine
Amazing plugin

Another WordPress Watermark Plugin we would like to show you is Customizable WordPress Gallery Plugin. With the help of this plugin, you are able to generate stunning galleries on your site and add the image watermarks to the photos easily and simply. After you set the watermark, this feature will be automatically applied to all images you upload to your site.
Provided features:
Generate the custom watermark for galleries
Set the position for the watermark
Set the margin for the watermark
Disable right-click
Create a password to protect the galleries
Highlights:
Free
Easy to use
Effective

The next WordPress Watermark Plugin in this collection is WP Photo Album Plus. Thanks to it, you can freely build many photo albums as well as apply the watermark to images in the albums. Furthermore, you are also able to add text or an image-based watermark without any trouble.
Provided features:
Full control over photo and album
Full manage over metadata
Bulk imports
And much more…
Highlights:
Free
Great support
Multi-languages

The final WordPress Watermark Plugin you should try is Product Watermark for WooCommerce. In other words, this is a good suggestion for those who wish to protect the product images with watermarks. This plugin will support you to apply custom watermarks to the product images in a few simple steps.
Provided features:
Add watermarks to Woocommerce product images
Select the watermark position
Provide watermark transparency
Highlights:
Good support
Helpful
Time-saving
Conclusion
Thanks for reading! We hope that this article about the collection of top powerful WordPress Watermark plugins can help you to protect your work effectively! If you find it useful, don't forget to share it with your friends. If you have any questions, leave a comment below. We will answer it as soon as possible.
Besides, you can access free WordPress themes to have a more attractive design for your websites.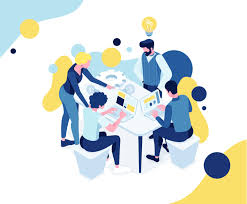 Latest posts by LT Digital Team (Content & Marketing)
(see all)