Links on your website are very important. If you are using WordPress to build up your site, then it's a good idea for you to install a useful WordPress Links plugin to do that. In the blog today, we would like to recommend to you a list of great WordPress Links Plugins that you shouldn't miss. So, let's check it out.
Why should you install WordPress Links Plugins for your site?
There are many links appearing on your site. However, the most important links you should focus on are internal links, external links (outbound links), broken links. The links play an important role in a building link system on your site, helping you improve the SEO ranking. With a WordPress website that has been built for over a year, it's difficult for you to manage all links and check the broken links. So, it's necessary for you to use a WordPress Links Plugin to do that. In the blog today, let us show you the collection containing a lot of outstanding wordpress internal linking plugins, WordPress broken links, WordPress external links.
Top Best WordPress Links Plugins

Easy External Links is a powerful WordPress Links Plugin that is totally SEO friendly and very easy to use. By using this plugin, you are able to open external links in a new tab or instant tab as well as display the icon near the external link. You can select more than 100 icons.
Provided features:
Open external links in a new tab or current tab
Domain Filtering
Show icon next to an external link
Add target="_blank" to comment links
Add target="_blank" to external links in excerpts
External image hosting support
Add rel=" external nofollow" to external links
Add title attribute to external links
Highlights:
Work really well
Easy to use
Very handy

This plugin is a great tool so that you can use it to control the links that you like very easily. In addition, this plugin also allows you to arrange your links by tags or categories. You can also show links from particular categories or tags. 3 predefined link list templates are also included in this plugin.
Provided features:
Links with categories and tags
Meta key ordering
Included 3 predefined link list templates
Template options
Links thumbnail
Custom redirect/direct
Custom link relationships
Open link target in the current or new tab
Ascending/descending sort order
And more

Here is a great solution for those who want to have a tool to control your link effectively. In addition, by using it, you are able to control as well as show links in any style that you want. What's more, this plugin also helps you to insert extra custom fields and delete the old WordPress Links Manager which is from the admin.
Provided features:
Drag and drop link ordering
Optional link images
Shortcode support with a shortcode generating form
Ability to import links from the old WordPress Links manager
Options to remove the old WordPress Links Manager
Flexible permissions
Ability to add additional custom fields
Widgets including various options for the display
Highlights:
Great Plugin
Simple and clean
Easy to use

This Broken-link Checker Plugin gives you an ability to control all external as well as internal links on your site easily. Moreover, you can also use it to manage icons of your site and insert follow or nofollow or noopener and noreferrer. Many other features are also included in this plugin.
Provided features:
Manage external and internal links
Open links in new window or tab
Add follow or nofollow
Add link icons
Set other attributes like title and CSS classes
Scan complete page
SEO friendly
Highlights:
Works Great
Excellent
A brilliant plugin

Linker plugin is a great solution for you to generate a short link for your track and domain outbound link clicks. By using it, you are able to generate short links for your pages and posts as well as control more than 301 redirects and track affiliate links.
Provided features:
Create Short and clean URLs
Redirect links to any location
Track outbound link clicks
Enjoy an intuitive and User-Friendly Admin Interface
Setup tracking easily using Linkers out of the box functionality
Highlights:
Simple
Cool plugin
Very good

Broken Link Checker is one of the most popular plugins these days with more than 700,000 users. This plugin allows you to set automated scans for your pages, posts, blogroll or comments. Moreover, this plugin also helps you to save a huge amount of time because it edits links from the settings page directly for you.
Provided features:
Set automated scans for your posts
Find links that don't work
Search and filter links
Save time by editing links directly
Set how often links are scanned
Get notified when links are broken
Configure posts to display broken links
Stop search engines
Highlights:
Very Useful
Perfect solution

Nofollow for external link plugin is a simple but perfect WordPress Links Plugin. By using it, you are able to set exclude domains for the external domain links that you chose. You can use this plugin very easily just through some simple shortcodes and many features also consist of this plugin.
Provided features:
Set exclude domains
Support custom post type content.
Add rel=nofollow for all the external links
Support WordPress multisite.
Add target=_blank for all the external links
Highlights:
An absolute must-have
So simple

Eventually, we will close the blog today with Internal Link Juicer. In other words, this is a great SEO tool for you to optimize your WordPress and improve search engine rankings. So, let's have a look at its features.
Provided features:
Great possible performance
Stay in the loop
Configurable linking behavior
Edit your link output
Links will get built automatically
And much more…
Highlights:
Good support
Useful
Easy and simple to manage
Conclusion
All in all, WordPress Links Plugin is the best solution for you to manage your links. Therefore, don't hesitate to try the plugins in the list and select the best one for your site. We hope the blog will be useful for you. Thank you so much for reading! If you have any questions, please leave a comment below, we will reply as soon as possible! Moreover, don't forget to visit our free WordPress themes to get some beautiful designs for your site.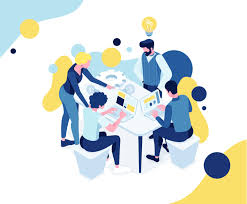 Latest posts by LT Digital Team (Content & Marketing)
(see all)