Which is the best method to spread and display crucial information to your users or customers? Actually, there are many ways for you to do that. However, one of the most effective ones is using a WordPress Announcement Plugin. In the blog today, we will show you the top outstanding WordPress Announcement Plugins. Let's check them out!
Why should you use WordPress Announcement Plugin?
As you know, announcements and notifications are the best options for you to send information to your visitors. Whenever you want to offer your customers discounts, ask them to participate in a survey, or pronounce a new product, an announcement tool is very necessary. For these reasons, you need to use a WordPress Announcement Plugin to help you do that smoothly and quickly. So, don't hesitate to read the detailed information about the plugin we suggested for you below!
Top Nice WordPress Announcement Plugins

Announcement ticker highlighter scroller plugin is a perfect WordPress Announcement Plugin that gives you an ability to show the announcement including a highlighter scroller for your site. In addition, you can also generate an announcement scroller in the sidebar very easily. It can help you to reveal every message into view from the end to the top gradually.
Provided features:
Easy style override system
We can add/edit/delete announcement any time
Drag and drop the widget
Enable/disable option available
Add directly in the theme
Highlights:

News Announcement Scroll allows you to display important upcoming events and announcements for your users. By using it, you are able to help your customers keep updated the lasted as well as the most crucial news of your WordPress site. It also offers you a link to access those announcements.
Provided features:
No need for any coding knowledge
Prioritize the order of news
Customize the scroll direction
Hide the news temporarily
Responsive admin layout
Supports localization
Setup a news expiration date
Add a redirect link to the news
Premium support available
And more
Highlights:
Great Plugin
Clean and easy to use
Very helpful

This WordPress Announcement Plugin enables you to create and display a continuous announcement widget for your website easily.  Your announcements will be displayed to scroll vertically from the end to the top which is similar to a roller. Moreover, the messages can be also shown at the same time.
Provided features:
Add pretty much anything
Easy scroller setting
Arrange the message order easily
Disable the message temporarily
Control scrolling speed and delay
Highlights:

WP Awesome Announcements is a must-have News Announcement Scroll WordPress Plugin that you can use to generate as many announcement items as you like for your site including description and titles. In addition, you can use this plugin very easily without needing any extra configuration.
Provided features:
Display Announcements include Title, Description
No Post Description Limits
Create a Topics our Website
Highlights:
Very Nice Plugin
Easy plugin

Here is a simple but very powerful WordPress Announcement Plugin. By using it, you can generate a scrolling announcement for your site in real-time. In addition, it also allows you to scroll your content from one end to another end very easily which looks like reel. You can have the ability to set an expiration date for your announcement.
Provided features:
Support all major browsers
Configurable scroll speed
Pause the scroll on mouseover
Set an announcement start date
Set an expiration date for the announcement
Highlights:
Simple and easy to use
Helpful
Good support

Announcer Plugin is a must-have plugin that enables you to insert multiple attractive announcements, events, notes, notifications and so on for your site very attractively. Furthermore, you can also have an option to generate as many as multiple announcement as you like and choose positions to show them.
Provided features:
Display the announcement on a specific page
Many attractive predefined design styles
Customizable colors at many levels
Set expiry date to announcements
A rich text editor
Create unlimited multiple announcements
Schedule announcements to be displayed later
Intro effects
Close button with cookie support
Simple yet advanced admin user interface
And more
Highlights:
Customizable
Useful
Various options
Conclusion
To sum up, thanks to the WordPress Announcement Plugins, generating, displaying, or sending vital information or announcement to your users or clients is a simple issue. So, we hope that the blog today is helpful for you. If you think it's great, don't forget to share it with your friends.
What's more? Why don't you have a look at our well-performance and user-friendly free WordPress themes so that you can get a good one for your site?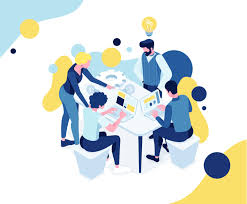 Latest posts by LT Digital Team (Content & Marketing)
(see all)