In recent years, there are a lot of WordPress Poll Plugins on the market which may make you feel confused a little bit. It's difficult for you to know which is the best plugin to meet your requirements. Don't worry about that. Today, we would like to bring you a list of handy and outstanding WordPress Poll Plugins that we found out and selected based on the review and votes of many users. So, it's time for you to dig into the collection.
How is the WordPress Poll Plugin crucial for your site?
As you know, a poll is a great tool that allows you to enhance audience engagement and increase the time that users spend on your site. In addition, with the support of this plugin, you are able to manage your polls which are from your WordPress dashboard. We provided the top WordPress Poll Plugin below based on a lot of excellent feedback. Therefore, we ensure that these plugins will give many great ideas. Let's check them out.
Top Nice WordPress Poll Plugins

This is a great WordPress poll Plugin that allows you to generate anything from feedback surveys, quizzes, contact forms to option polls very easily. in addition, you can also have an ability to combine videos, pictures as well as many other means of media into your polls, surveys or quizzes.
Provided features:
Notify with email on quiz & survey submissions
Add call to actions at the end of quizzes & surveys
Use Survey and quiz branch logic
White label the widgets and add your own logo
Display poll & survey results in real-time
Integrate with your marketing automation
Embed in a single post/page
Display in a sidebar or section placement
Popup the items automatically
Highlights:

YOP Poll plugin is a great WordPress Survey Plugin that helps you to generate a survey in your post and page. Moreover, you can also use this plugin to control your polls which are from your WordPress dashboard. The polls that you created can be included both single and multiple answers as well as many options and settings.
Provided features:
Poll answers
Poll results
Add custom fields
Create/ Edit / Clone/Delete poll
Poll scheduling
Display polls
View all polls
Reset stats
Vote permissions
Archive options
Highlights:
Amazing
Excellent plugin
Simple to use

Democracy Poll is a great WordPress Plugin that allows you to insert convenient and intelligent systems that you can use to generate many types of polls including many features. What's more, by using this plugin, your visitors can also insert new answers and customize them easily. A lot of interesting designs for your polls are also included in this plugin.
Provided features:
Different design of a poll
A clever and convenient system
Visitors can add new answers
Show a random poll
Ability to set a poll's end date
Quick Edit button for Admin
Work with cache plugins
And more
Highlights:
Excellent
Cool plugin
So many features

WP-Polls is a user-friendly WordPress Poll Plugin that includes a lot of options and features for you to select, thanks to this, you can ensure that your polls can run as you desired. What's more, recently, this plugin has support for multiple selections of answers.
Provided features:
Add custom CSS style to your poll.
Templates and CSS styles
Add online polls in your WordPress pages
Change the theme
Highlights:

Responsive Poll is a user-friendly WordPress Poll Plugin that you can use to generate polls for your WordPress site with various settings options for each polls. In addition, you can use this plugin to display polls in WordPress pages, widgets, and posts. It also has a user-friendly interface design that helps you during the setting process.
Provided features:
9 animated types to display voting results
Poll results within the WordPress admin
Ability to add images
Ability to add video
Create, edit, trash and delete polls.
Edit answers and questions
Drag and drop is a very common feature
Clone button to duplicate polls
Easy install and use
Several polls on the same page
Highlights:
Quick support
Smooth poll
10-Star Support Team

Crowdsignal Polls & Rating plugin enables you to generate and then control the ratings and polls which are from your WordPress dashboard. Moreover, this WordPress Poll Plugin provides you more than 20 styles for your polls. You can also have the option of setting an end date for your polls easily or even add your polls to other websites quickly.
Provided features:
Create and manage polls and ratings
20 different styles for your polls
Embed the polls you create on other websites
Place the widget in your sidebar
Fully customize your rating
Avail of the 'Top Rated' widget
Highlights:
Work very nice
Excellent
Good widget

Poll maker is a powerful WordPress Poll Plugin that is very easy to sue. Thanks to using this plugin, you can edit the settings, types as well as select themes for each poll very quickly. Furthermore, you can also use this plugin in order to insert media into your polls as well as format your questions. It completely compatible with all types of gadgets.
Provided features:
Notify admin by email
MailChimp integration
Social sharing
Limit by user roles
Limit to the vote only once
Schedule poll
Templates and styles options
Information form with custom fields
Highlights:
Great support
Best poll maker
Conclusion
In short, WordPress Poll Plugin is a powerful tool that supports you to generate a perfect poll for your site. Therefore, we believe that after trying one of the most outstanding plugins we suggested, you can achieve your goals smoothly. What's more? In case you have any queries or trouble related to this topic, simply leave your comment below so that we will answer you.
Furthermore, don't forget that there are a lot of fully responsive and well-design free WordPress themes here. Let's dig in and choose the most suitable one for your site.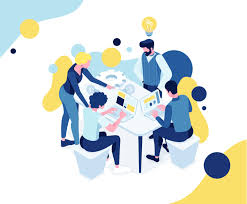 Latest posts by LT Digital Team (Content & Marketing)
(see all)