As you know, building a glossary for your site can help your users access information on your site easier. However, it is hard for you to choose the right tool to choose a variety of useful plugins in the market nowadays. Therefore, in today's post, we provide the top best WordPress Glossary Plugins to deal with your problems.
How is the WordPress Glossary Plugin important for your site?
Honesty, using WordPress Glossary Plugin is one of the most essential ways to create a glossary for your site in real-time. In addition, thanks to this plugin, your customers can understand new words on your website directly instead of having to look up a dictionary. And there are a lot of key features that are waiting for you to explore. Let's take a look at the following plugins to have the perfect solution.
Top Nice WordPress Glossary Plugin

This WordPress Glossary Plugin enables you to create a glossary for your site in real-time. Thanks to it, you can maintain your customers on your website and keep their experience consistent. Moreover, it also allows you to show a list of glossary terms on your site starting with a, b or c.
Provided features:
Build a glossary on your site
Link terms in your posts to the glossary
Keep your visitors on your site
Show a list of glossary terms starting with a, b or c
Highlights:
Great plugin
Very impressed
Excellent use

CM Tooltip Glossary allows you to insert boundless tooltips to your website or inside a glossary of terms. In addition, you are also able to freely make reference books, word references, and a glossary that additionally provides ground-breaking highlights. You can also use this plugin to show a tooltip consisting of the definition in case your users hover over the particular term.
Provided features:
Adds tooltip as an anchor to predefined terms
Translates into any defined language
Add Wikipedia content to your site
Creates a knowledge base of definitions
Builds a lexicon of terms
and more.
Highlights:
Wonderful tool
Nice support.

This WP Glossary Plugin allows you to build a glossary, link tooltips, audio tooltips and so on for your site easily. This plugin is totally lightweight and easy to use. You can use it to insert any HTML content through WordPress standard WYSWYG editors such as video, audio, pdf download link and more.
Provided features:
Show highlight color with a transition effect
Select glossary index page, by default
Show tooltips animation effects
Enable/disable Tooltip for images
Support tooltip categories
Create unlimited tooltips as much as you like
Setting tooltip Hook Priority Value
And more
Highlights:
Good Plugin
Great Support

Name Directory plugin allows you to insert glossaries for your site easily. In addition, thanks to it, you can embed the directory in your WordPress default search engine. Language support is also included in this plugin so that you can understand it functions without any barrier.
Provided features:
Show/Hide title, description
Choose an amount of newest entries to show
Whether to jump to the name directory
Display a "Read more" link
Submitter name available
and more.
Highlights:
Simple and effective
Easy to use
Works well.

This plugin allows you to create a glossary or dictionary section for your site quickly. Thanks to it, you can group valuable definitions and then links them to their relative term automatically. Glossary plugin is absolutely a great tool for you to improve the SEO and ranking of your site.
Provided Features:
Three tooltip templates support
Activate pages, archives, categories
Show a highlight or a tooltip on hover
Link terms to an internal/external location
And more.
Highlights:
Fantastic Product
Very useful
Great support.
Conclusion
To sum up, we will be happy if you can freely and quickly get the best WordPress Glossary Plugin to design a perfect glossary for your site. If you think the blog is useful, then don't hesitate to share it with your friends. Besides that, please leave your comment below whenever you have trouble with the topic. We will support you as soon as possible.
Last but not least, don't forget to visit our site to explore a lot of high-quality and responsive free WordPress themes.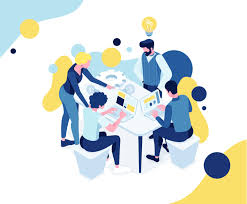 Latest posts by LT Digital Team (Content & Marketing)
(see all)