Recently, there are a large number of WordPress Support Plugins on the market which may make you feel difficult for you to know which is the best plugin for your WordPress website. Don't worry about that. Today, we would like to bring you a list of easy-to-use and effective WordPress Support Plugins that we found out and selected based on the review and votes of many users. So, it's time for you to explore the collection.
The importance of using the WordPress Support Plugins
When running a business website, you absolutely need a support module so that you can answer any questions from your customers. Thanks to this, you can boost your conversion rate and gain more satisfaction from your users. For these reasons, installing a support module is your necessary task. Let's take them out.
Top Excellent WordPress Support Plugins

Here is a great WordPress Support plugin that is really suitable for small businesses. It provides you a complete functional live chat for your site so that you can improve your conversion rate. Using this plugin also allows you to communicate with or customers in a direct way to answer every question of them.
Provided features:
Change the colors of the live chatbox
Fully responsive admin chat dashboard
Most popular WordPress chat plugin
Fully functional live chat plugin
Unlimited simultaneous live chats
Live chat directly with your visitors
Offline messages are now stored
6 predefined live chatbox themes
And more
Highlights:

This is a great WordPress Support Plugin that provides your customers with instant assistance through live chat and it also allows you to control and navigate them effectively through your site. Moreover, this plugin is also completely compatible with WordPress site so that you can use it well.
Provided features:
Placing a chat button and a chat window
Adding a live chat button to a sidebar as a widget
Ability to utilize shortcodes
Custom live chat images hosted on your server
Add a text live chat link instead of a graphics one
Choose which pages and posts
Highlights:
Works perfectly
Working without a problem
Responsive and helpful

Here is a great WordPress Live Chat Plugin that offers you a web-based customer support system. Using this plugin allows your customers to generate a ticket which is from the front end. Besides, this plugin also enables administrators to generate a ticket instead of users.
Provided features:
HTML editor for ticket issue
Notifications and Auto-responder on new ticket creation
Fully responsive design for front-end and admin
Front-end ticket creation
Visitor/Guest can create a ticket from front-end
Support icon for front-end with various position options
Admin creates a ticket for behalf on any user
Multiple file attachments for ticket and reply
Admin can modify the email text easily
Highlights:

Here is a great WordPress Support Plugin that includes a number of features so that you can use it more effectively. Thanks to this plugin, your users can also send their questions to you quickly and you can answer their query easily. This plugin also consists of a documentary video that helps your users have a clear understanding of your products.
Provided features:
E-mail notifications
Restricted access
File upload
Multiple departments
Custom fields
Terms & conditions
Old tickets
Tickets waiting on you
Agent Collaboration
Sorting And Filtering
Highlights:
Awesome
Great plugin
Great for small business

This WordPress Support Plugin provides you a great helpdesk ticket system that includes a lot of powerful features. It is very popular among users with more than 10,000 accounts and it is also very user-friendly and easy to configure. Moreover, Support Candy plugin also has unlimited tickets that enable you to generate as much as the number of tickets that you want.
Provided features:
GDPR Compatible
Unlimited Tickets
Unlimited Agents
Ajax functionality
Front-end & Backend interface for agents
Guest Tickets
File Attachments
Responsive Design.
Agent Only fields (Fields visible only to agents in ticket)
Private Notes
Ticket Form
Highlights:
Ergonomic
Useful
Simple and functional

This WordPress Support Plugin provides you a great live chat tool that you can allow customers to send you any questions. Moreover, this plugin is also completely compatible with WooCommerce sites and you can also chat with your customers in an easy and quick way. Thanks to this, you can also raise your conversion and follow your web traffic easily.
Provided features:
Chat/operators statistics and metrics
Geolocation data from visitors
Block/unblock visitors
Live chat widget language customization
Sound / Desktop notifications for new chats
Sound notification for new visitors
Offline live chat form, when you are not online
Pre-Chat form
Live Chat shortcuts
Set animations to the live chat widget
Draggable live chat widget
Live Chat attention grabbers
Send emoticons
Highlights:

REVE Chat is a multi-channel cloud based live chat software plugin that provides real-time assistance to your website visitors for better customer support, service and boosts sales conversions. Businesses can instantly engage with their customers across various channels such as Website live chat, Voice/ Video Chat, Facebook Messenger, Viber, Mobile apps (Android, iOS) using a single platform.
Provided features:
Voice/ Video Chat
Co-browsing
Facebook Messenger
Viber Messaging
Screen sharing
Real-time Visitor Analytics
Department Management
Auto Triggers
Chat Monitoring
Mobile live chat applications
Live Chat Benefits
Highlights:
Best Support
Works as described

This WordPress Support Plugin enables you to generate a powerful support module that is totally free of cost. It also consists of a controllable communication in a private way among you and other users. Besides, this plugin also allows you to create a user account's username automatically in the ticket submission.
Provided features:
Smart templating for a nice theme
Smartly designed Support Center
Completely Private ticketing
Ticket submission with registration
Ticket submission with login (Beta Feature)
Rich Text editor for the new ticket
Auto-generate user account's username
Knowledgebase
Knowledgebase content categories
Copy ticket content into Knowledgebase document
Ticket departments
E-Commerce Support
Highlights:
Show Support Ribbon is a powerful WordPress Ticket Plugin that allows you to display support for your events, charity and so on. In addition, this plugin also consists of 4 built-in ribbon styles and it is also very easy to customize. A number of features are also included in this plugin.
Provided features:
Plug-n-play functionality
No configuration required
Regularly updated and "future proof"
Shortcode and template tag
Super-slick toggling settings page
Choose one of four built-in ribbon styles
Customize the ribbon with your own CSS
Control the link text, link URL, and title text
Includes copy/paste CSS recipes
Includes an option to restore default settings
Highlights:
Good Stuff
Lightweight
Effective

This WordPress Support Plugin enables you to insert a free live support chat for WordPress sites. Thanks to this, you are able to chat with your customer easily and give them powerful support. In addition, using this plugin also allows you to use the Forever Free Plan which is completely free with as many as sites, chats or sessions.
Provided features:
Custom chatbox width and height
Chatbox skins
Chatbox transparency
Chatbox statuses
Proactive chat
Canned responses
Chat history
Chat transcripts history
Position chat box bottom left or right
Agent visible/invisible statuses
Agent job title
Highlights:
Conclusion
All in all, it's time for you to check out the collection of WordPress Support Plugins to find out the more detailed information and their usefulness. We hope that the list we recommended may be useful for you and other plugin users. If you have any queries or want to ask for more information about that, don't hesitate to leave your comment below. We will reply to you soon.
What's more? We also provide a lot of well-performance and high-quality free WordPress themes, so don't forget to visit our site whenever you want. Hope you enjoy the blog and see you the next time.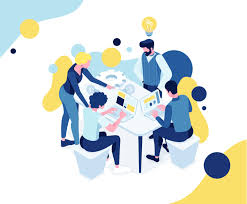 Latest posts by LT Digital Team (Content & Marketing)
(see all)