As you know, WordPress Help Desk Plugin is considered one of the most essential methods to support your customer in real-time. In this blog today, we provide you with the top best WordPress Help Desk Plugins that may helpful for you.
How is the WordPress Help Desk Plugin Important for your site?
As a website runner, you absolutely need a tool to help you answer questions from your clients. One of the most popular methods you should try is using a WordPress Help Desk Plugin. As a result, you are effectively able to enhance your conversion rate as well as gain more satisfaction from your users. However, there are a lot of help desk plugins on the market. So, what is the most suitable one for you? The answer will appear after you read the blog today. Let's start now!
Top Excellent WordPress Help Desk Plugins

JS Help Desk is a great WordPress Help Desk Plugin that is totally free and user-friendly. Moreover, by using this WordPress Help Desk Plugin, you are able to generate a ticket from the front-end for your site in an easy way.  This plugin also helps you to display proper ticket status message as well as highlight it.
Provided features:
Front-end ticket creation
Create a ticket from the front-end
Support icon for front-end
Admin creates a ticket on behalf of any user
Strength & Flexibility
Easy to Use
Unlimited Departments
Shortcodes for the My Tickets
Multiple file attachments for ticket and reply
Powerful filters on ticket
Priority for ticket and highlighted priority
Assign department
Show proper ticket status message
Highlights:
Perfect support

Quick and adaptative

Zendesk Support for WordPress is a great WordPress Help Desk Plugin that helps you to add a helpdesk to your site. In addition, this plugin also helps you to turn the blog comments for your site just with a click. From the comment administration screen, you are able to take any comment made and turn it into a ticket.
Provided features:
Single sign-on with Zendesk's Remote Authentication
Turn your blog comments straight into Zendesk Support tickets
The Zendesk Support Web Widget
Access your tickets from your dashboard
Zendesk Support Feedback Tab
A simple contact form, on the dashboard
Highlights:
Clean SSO solution
Working well

SupportCandy plugin offers you a great helpdesk ticket system that consists of a lot of powerful features. It is very popular among users with more than 10,000 accounts and it is also very user-friendly and easy to configure. Moreover, the Support Candy plugin also has unlimited tickets that allow you to create as many as the number tickets that you want.
Provided features:
GDPR Compatible
Unlimited Tickets
Guest Tickets
File Attachments
Responsive Design.
Agent Only fields
Private Notes
Ticket Form
Unlimited Agents
Ajax functionality
Front-end & Backend interface for agents
Highlights:
Ergonomic
Useful
Simple and functional

Here is a powerful WordPress Support Desk Plugin that has a number of features that you can use it more effectively. By using this WordPress Help Desk Plugin, your users are able to send their questions to you quickly and you can answer their queries. This plugin also includes a documentary video that helps your users have a clear understanding of your products.
Provided features:
E-mail notifications
Restricted access
Terms & conditions
Old tickets
Tickets waiting on you
Agent Collaboration
Sorting And Filtering
File upload
Multiple departments
Custom fields
Highlights:
Awesome
Great plugin
Great for small business

bbPree Plugin is a completely free but effective plugin. By using this plugin, you can support your clients through forums very effectively. This plugin does not affect your site at all and it helps to keep your site load fast. Here is very lightweight and flexible as well.
Provided features:
Support your customers using forums
Maintain good page loading speeds
Easily extend its features
Highlights:
Useful plugin
Awesome Work
The best forum

This WordPress Help Desk plugin enables you to insert a complete support ticket system for your WordPress website very easily. In addition, your users can also use this plugin to submit tickets so that they can report problems or receive support via your sites.
Provided features:
Customer relationship management system
Software release lifecycle management
Service request system
Trouble report system
IT ticketing system
Repair tracking system
Call log system
Company, hotel or real estate service desk
Helpdesk system
Contact form with database tracking
Highlights:

Sola Support Tickets plugin is very easy to use. By using this plugin, you can generate a support help desk for your site just in a few minutes. Moreover, it also enables you to control support tickets as well as insert as submit ticket page into your website. Via it, you can also get email notifications for new support tickets or support ticket responses.
Provided features:
Manage support tickets
Adds a Submit Ticket page
Allow guests to submit support tickets
Choose a default ticket status
Upload files to support tickets and responses
Receive email notifications for new support tickets
One support agent
Add priorities to your support tickets
Internal notes
And more
Highlights:
Very good plugin
Fast support
Excellent
Conclusion
To sum up, we hope that this collection of outstanding WordPress HelpDesks will be helpful for you. If you have any questions, don't hesitate to leave a comment below. Besides that, if you consider it will be useful for your friends, why don't you share it with them?
Last but not least, don't forget to access our user-friendly and free WordPress themes to explore many professional and eye-catching designs.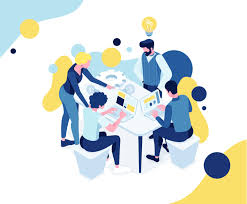 Latest posts by LT Digital Team (Content & Marketing)
(see all)