Honestly, it is extremely difficult for you to Improve your design without the support of the WordPress Typography Plugin. Therefore, in today's topic, we give you a lot of valuable information about useful WordPress Typography Plugins. Don't miss the listing below.
How is the WordPress Typography Plugin necessary for the site?
As an editor, you absolutely know the importance of typography in the design of your site. WordPress typography plugins are best suited if you can't find the fonts used in your brand in Google Fonts or Adobe Fonts and are having difficulty customizing your website because of this. The Google Typography plugin for WordPress is very easy to use, and also allows you to customize the fonts. Today, in order to help you choose the best one, I help you pick up some powerful and outstanding WordPress Typography plugins. Let's start now!
Top Excellent WordPress Typography Plugin

Easy Google Fonts enables you to use Google Fonts for your WP site. In addition, this plugin also allows you to manage typography for your WP site through inserting a Typography tab in the theme customizer. Thanks to this plugin, you can also alter fonts and choose font sizes, paddings, borders and more.
Provided features:
Take full control of your theme's typography
Choose from over 600+ google fonts
Preview font changes on your website
Create Unlimited Custom Font Controls
Preview what your theme
Create your own font controls and rules
Change the look of your website
Highlights:

This WordPress Typography Plugin enables you to filter the text in posts and pages easily for formatting and security. Besides, this plugin also helps you to enhance those filters so that you can get better typography.
Provided features:
Space control
Intelligent character replacement
CSS hooks for styling
Improve those filters for better typography
Perform smart handling of quotes
Highlights:

Simple Pull Quote is a great way that enables you to add pull quotes into your posts and pages. Furthermore, this plugin also allows you to insert "Pullquote" buttons for TinyMCE editors as well as HTML. Thanks to using this plugin, you can enhance the way that your users read the long articles of your site.
Provided features:
Insert pull quotes into posts and pages
Add the easy-to-use "Pullquote" button
Add beautiful pull quotes
Create pull quotes in your articles
Highlights:
Simple and effective
Easy to use

TinyMCE Advanced provides you with a great tool that you can use to edit many features of your site professionally such as background color, tables, changing font size, and so on. In addition, this plugin also allows you to select which button to insert or delete from the editor.
Provided features:
Supports converting of most default blocks
"Classic Paragraph" block
Set the Classic Paragraph or Classic block
Support for creating and editing tables
Search and Replace in the Classic Blocks
Highlights:
Useful plugin
Excellent Editor
Easy Setup

This Typography WordPress Plugin enables your users to change the size of fonts by using their browser. They can also increase or decrease the font size of your site based on their desire when they insert a font resizers into your website.
Provided features:
Uses JavaScript and jQuery
See the same font size on a revisit.
Admin page to set which content is being resized
Use the standard widget
Use code to add to your theme.
Simple and Lightweight.
Highlights:

This WordPress Typography Plugin gives you an option to split longer the titles of your posts into news lines very easily. What's more, this plugin also helps you to use the longer post titles while maintaining that they are readable.
Provided features:
A better layout of the title on the desktop version
Set breakpoints on your posts, pages
Remove the breakpoints by adjusting the CSS
Set multiple markers in the text field
Highlights:
Works perfectly
Beautiful

Secondary Title is a free but very useful plugin that you can use to insert an alternative title into your posts and pages in real-time. In addition, this plugin also has an extra settings page that you can use to edit the plugin based on your desire.
Provided features:
Post types, categories, and specific post IDs
Format both titles are being shown
The position where the secondary title input field should be displayed
Add an alternative title to posts, pages
An extra settings page
Customize the plugin according to your needs
Highlights:

This Typography WordPress Plugin gives you the ability to insert tooltips into the text that you want. What's more, it also allows you to generate a category of acronyms, titles, and phrases in the plugin's settings through a simple format.
Provided features:
Define help text that appears
Specify the words or phrases
Add tooltips to any text you want
Enable text hover for comments
Create your own list of phrases, acronyms
Highlights:
Great
Works perfectly
Backward compatible

The last WordPress Typography Plugin you should explore is WP Google Fonts. With the help of the plugin, you are easily and effectively able to add high-quality fonts to your site via Google's free service. Let's have a look at the features below.
Provided features:
Add the necessary Google code
Assign the Google fonts to specific CSS elements of your website
Target the Google fonts from your own theme's stylesheet
Highlights:
Free
Easy to use
Effective
Conclusion
In conclusion, we are happy to introduce to you the collection of great WordPress Typography Plugins. Hence, don't hesitate to read the description, select the plugin you want, and try it. We hope that you will quickly find the most reasonable one for your site. Any idea about this? Please leave your comment below.
Last but not least, let's visit our site to explore a lot of well-performance and free WordPress themes and get the best one for your site.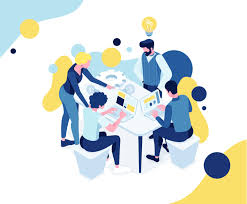 Latest posts by LT Digital Team (Content & Marketing)
(see all)