Introduction
Won't you agree that an original and stylish cover is the first thing that can catch your look, and convince you to buy a new CD? Today we'd like to present a special compilation of 30+ free mixtape cover PSD templates. Crafted by well-versed designers with diligence, skill and inspiration, any of these unique pieces can turn into impressive CD covers for the tracks in most various music genres.
When it comes to creating a new cool mixtape, its presentation turns out to be just as important as the tracks recorded on the disk. Luckily, the collection below contains only the best, hand-picked pieces that can impress even the pickiest customers and music lovers. What's even better, all templates here are free, and can be customized with ease in Photoshop. Now, go on, scroll the diverse list below, and pick a flawless cover model that goes in tune with your new CD, DJ mix or a music album. Enjoy!
30+ Best Free Mixtape Cover PSD Templates
Minimum Sound – free CD Cover PSD Templates
Sweet vintage flowers matched with the stylish monochromatic image and heading make this template look extra charming. Smart design allows listing all tracks in two slanted columns on the inside. The PSD sample is easy to customize.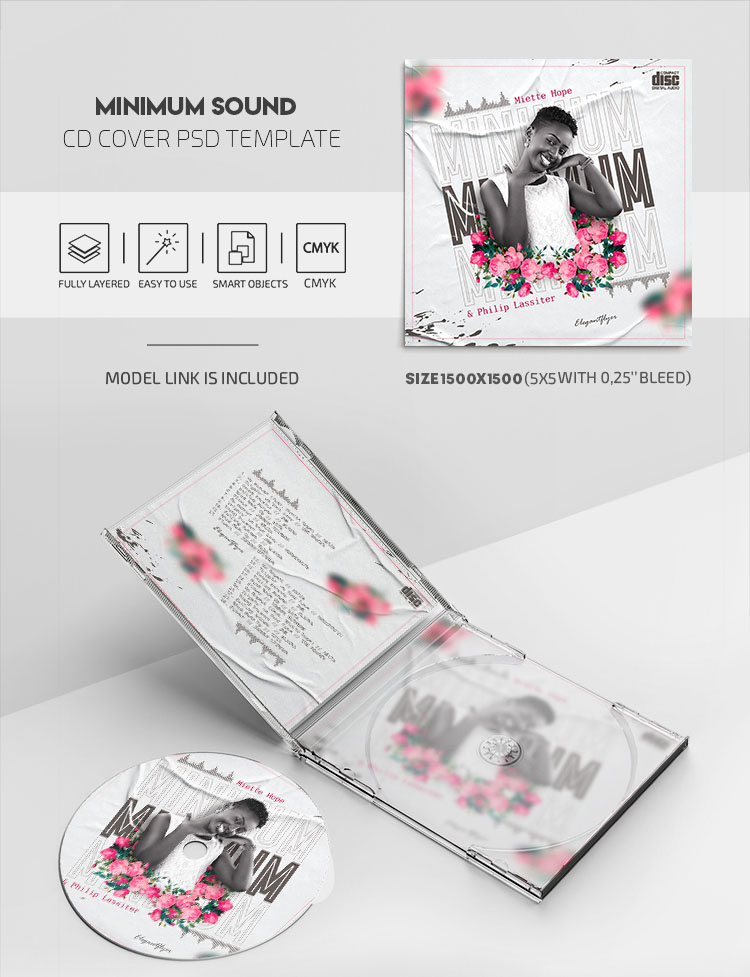 Minimal Mixtape – free CD Cover PSD Templates
Despite having a minimalistic design this CD cover looks modern and stylish. The gradient colors and a simple bold header give this template a fresh and eye-catching look. You can change the text, the palette, and add your logo in PS.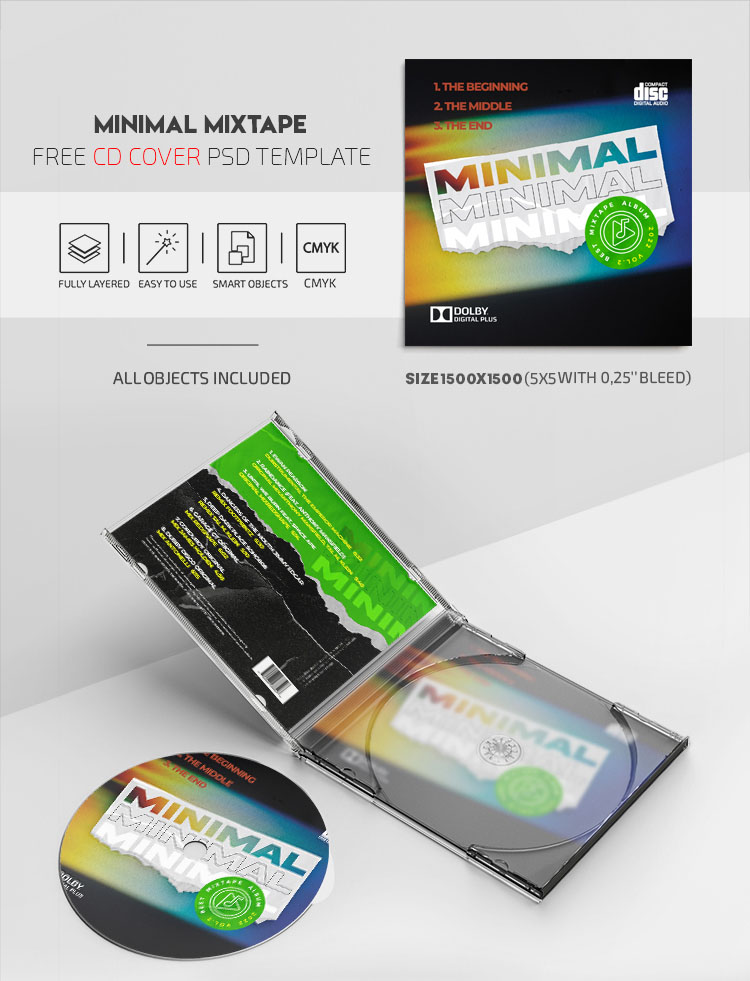 Noize Beats – free CD Cover PSD Templates
A contrasting palette and cool shots turn this cover into one of the most stylish templates on our list. A dark textured background is a perfect match to a simple raw font. The text is extremely easy to edit in Photoshop.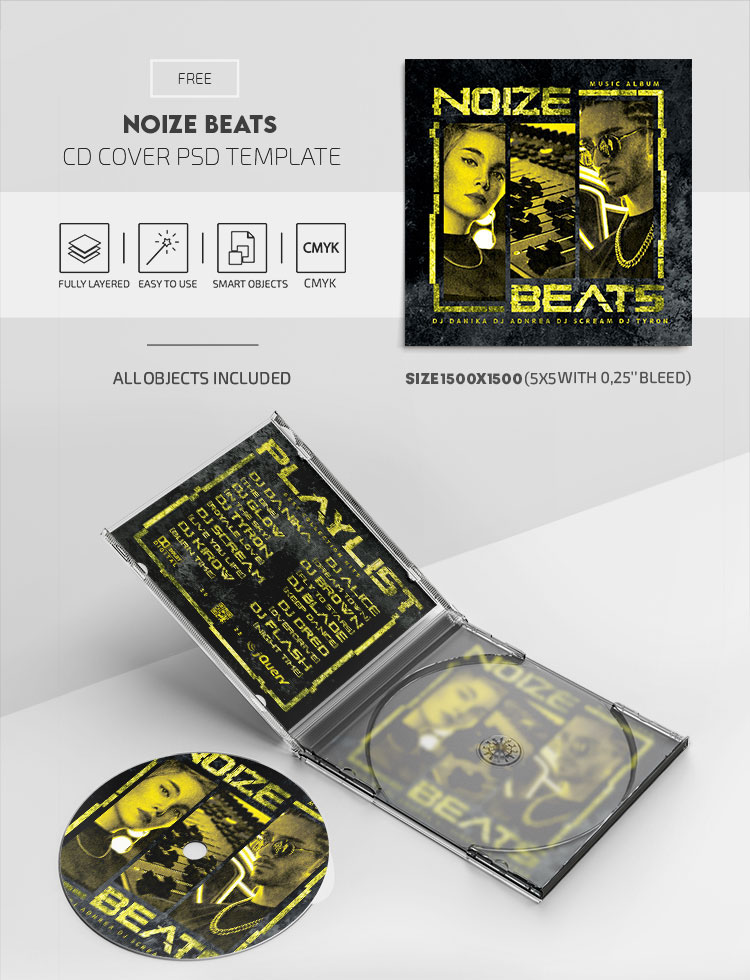 Free Infinity CD Cover Template in PSD
Mysterious and cool design of this cover will instantly impress music fans. An image of an enigmatic man combined with a big header can become a perfect presentation to a unique list of tracks. The palette, text and other details are changeable in PS.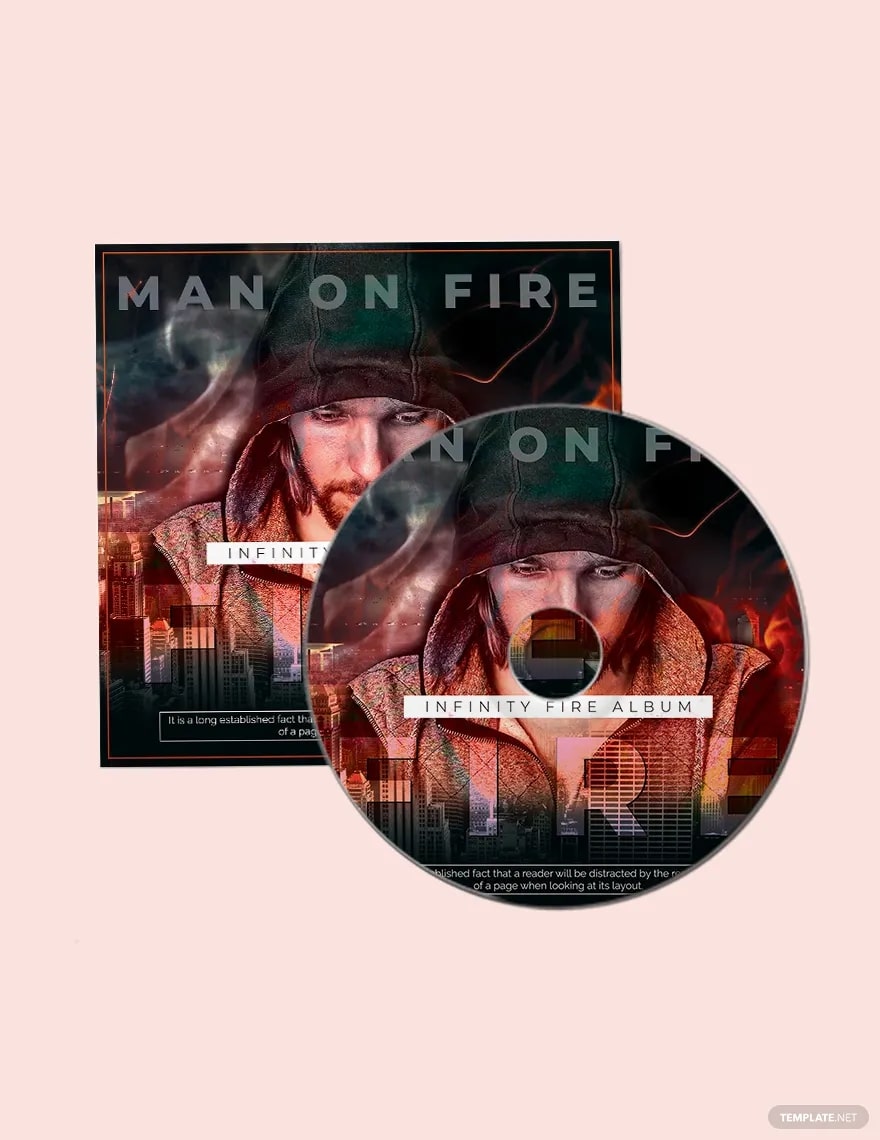 Radio Hits – free CD Cover PSD Templates
Craft a unique mixtape of your favorite radio hits, and give it a superb presentation using this template! A pleasant palette, a cool header and a special image give this cover a sweet retro vibe, perfect for the occasion.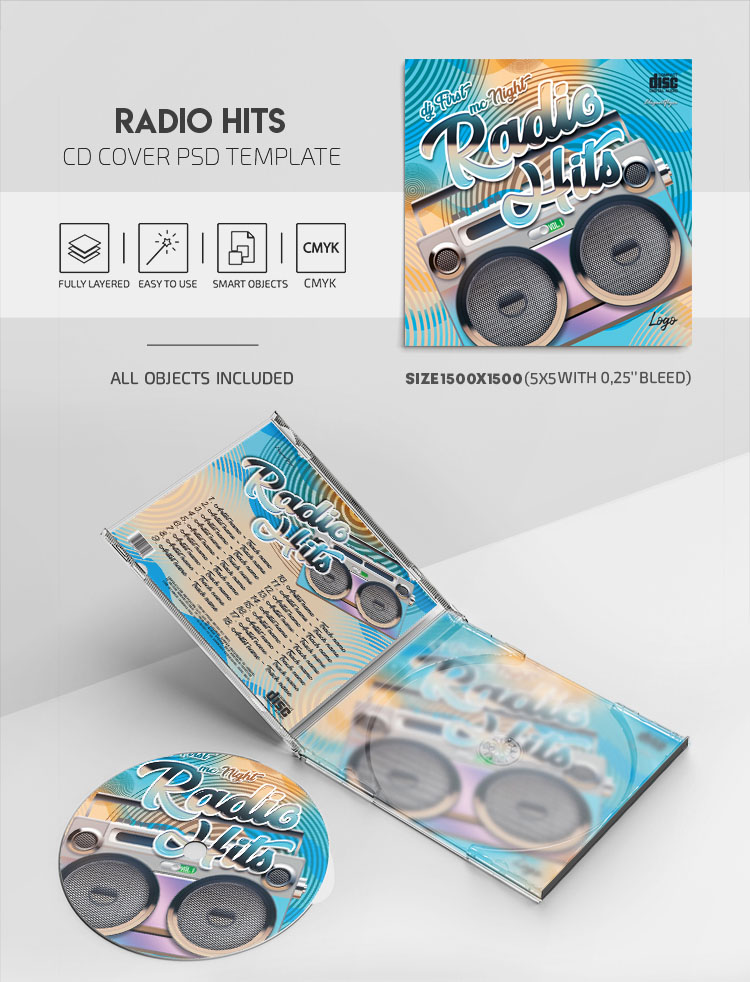 My Mind Free CD Cover Art Mixtape Template in PSD
This mysterious looking design can match a special music compilation that you came up with. Electronic, soul, indie and other tracks could all be well presented with this stylish cover template. You can experiment with the colors and change writing in PS.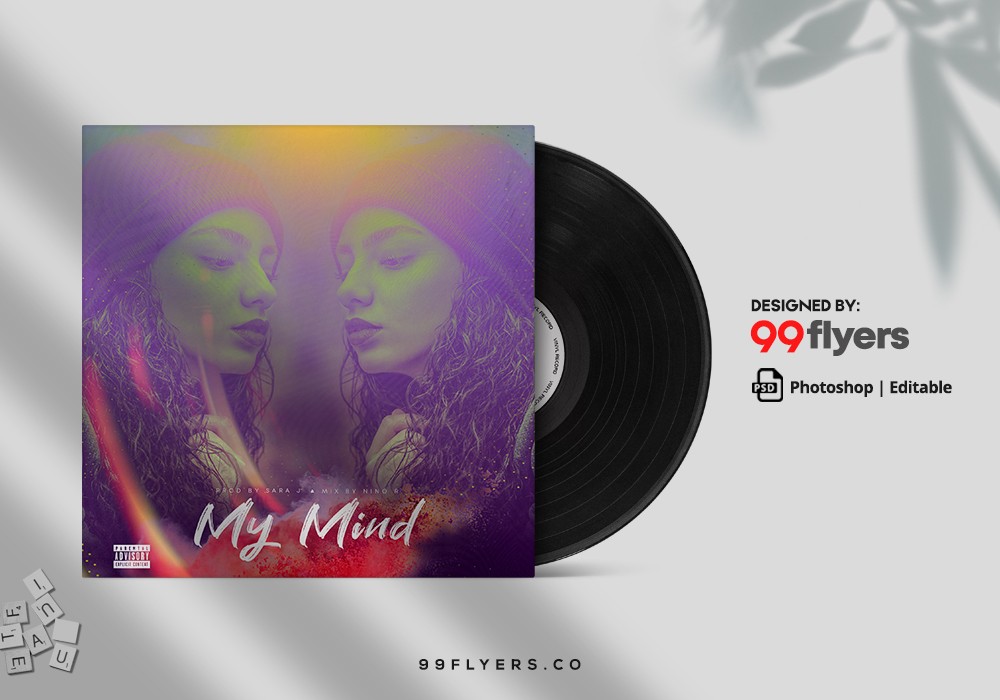 Street Mix – free CD Cover PSD Templates in PSD
A cool image, a textured effect and a huge bold header in the front make this template a number one choice for presenting a mix of kicky street tracks. The inside of the cover has plenty of space for listing the songs.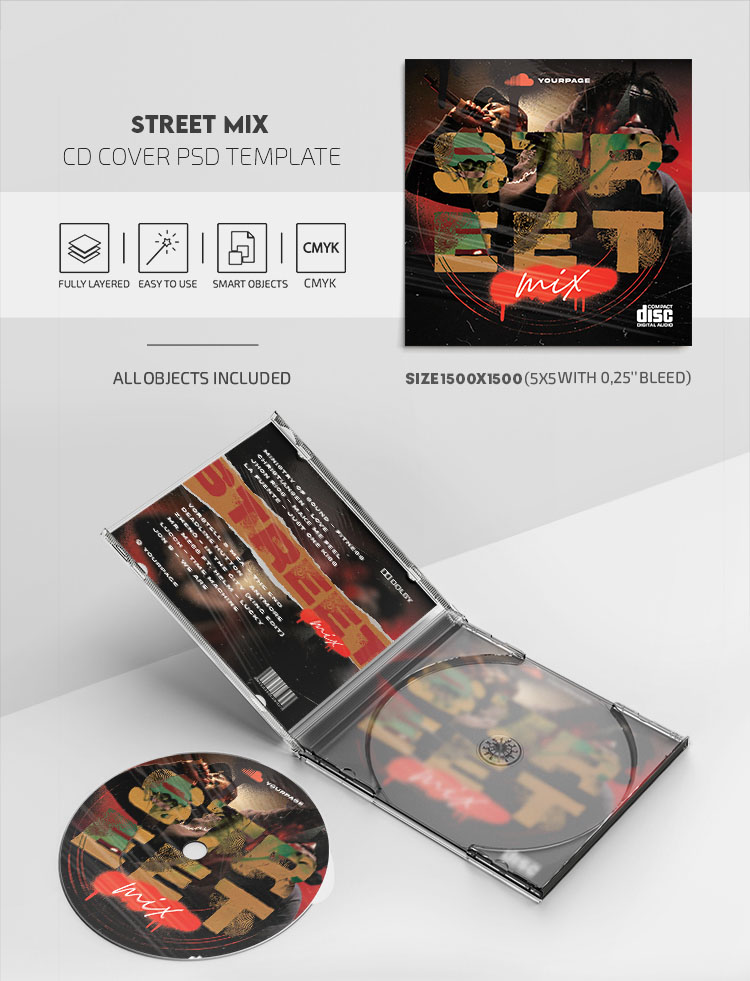 CD Cover Album Design Free PSD Template
A reserved white & gray palette matched with a few accents and a stylish central image in striking colors makes this adjustable cover extra catchy and cool. Download it to present your mix of special tracks with style!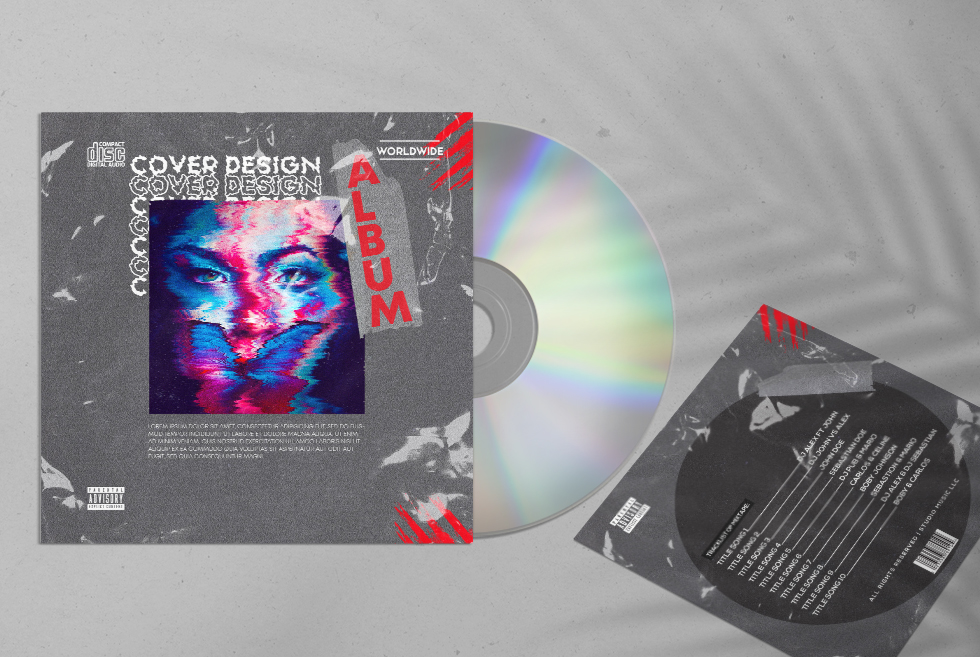 Mixtape Release – free CD Cover PSD Templates in PSD
White textured backdrop, gray splotches, and a raw dark image with a smoking guy combined together will grant a cool presentation to a special release of tracks. Apply PS to list the songs on the inside, and don't forget to print a special round template for the CD!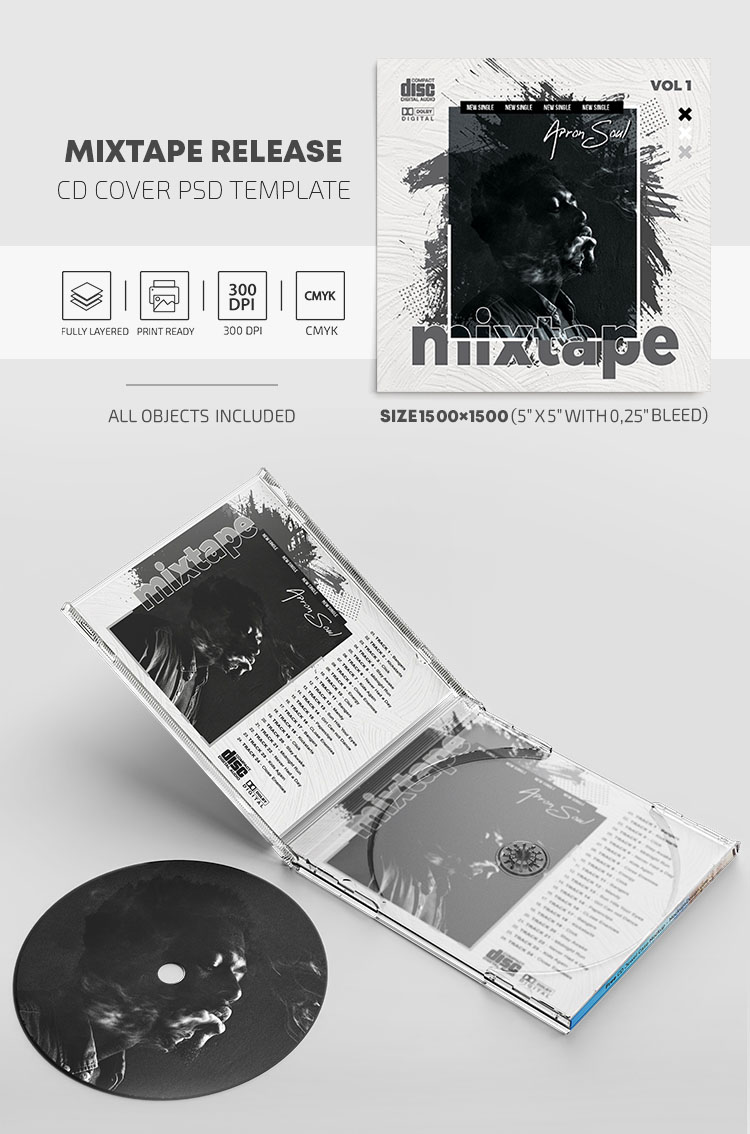 Free Hip-Hop CD Cover Templates in PSD
Gotta a cool new mixtape of hip-hop tracks to present? This cover with superb graffiti and a kicky image in vivid colors will surely draw every look! The inside part looks just as awesome. All you need is PS to edit this piece before printing.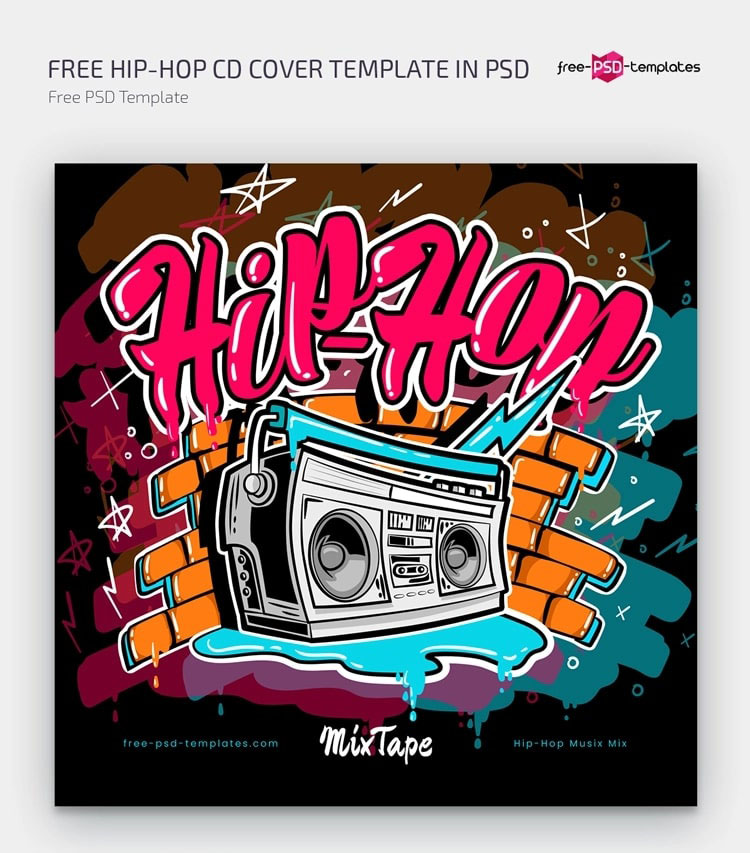 Techno Trance – free CD Cover PSD Templates in PSD
Meet one of our most favorite samples on this list! A play of gradient colors with a simple light background hold the right balance, making this cover perfect for presenting a special mix of techno trance tracks. Fast PS editing is all you need to have this masterpiece ready for print!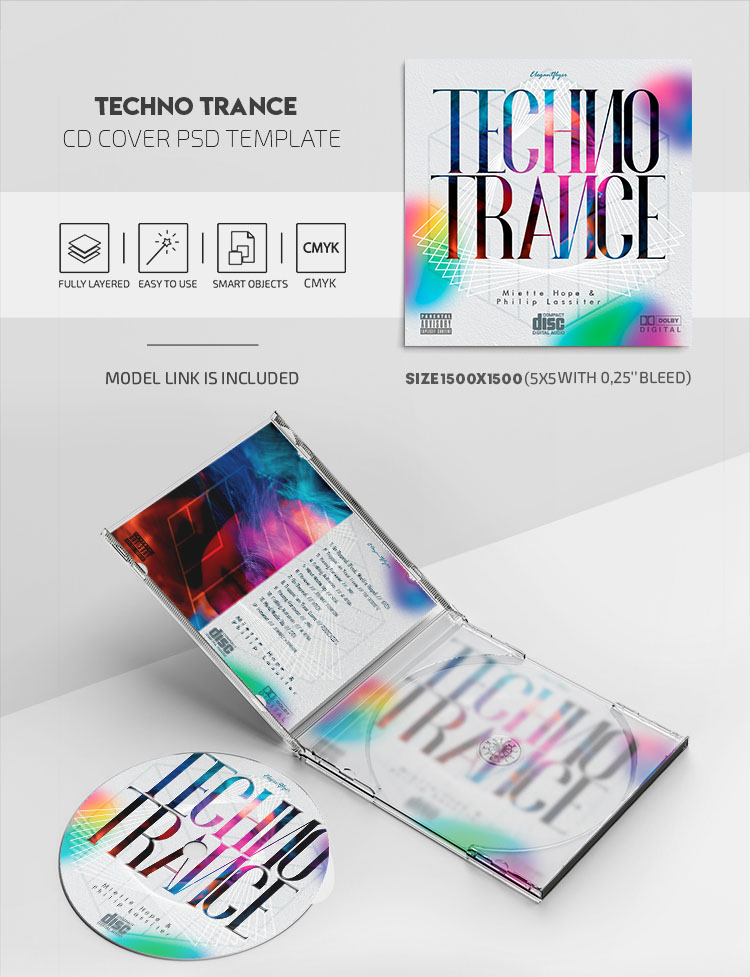 Retro Music – free CD Cover PSD Templates in PSD
A catchy contrasting palette, an unusually arranged text, and a photo of a sassy model put together resulted in an original cover perfect for presenting a compilation of the favorite 90's hits! The worn-out effect surely adds up to the template's style and charm.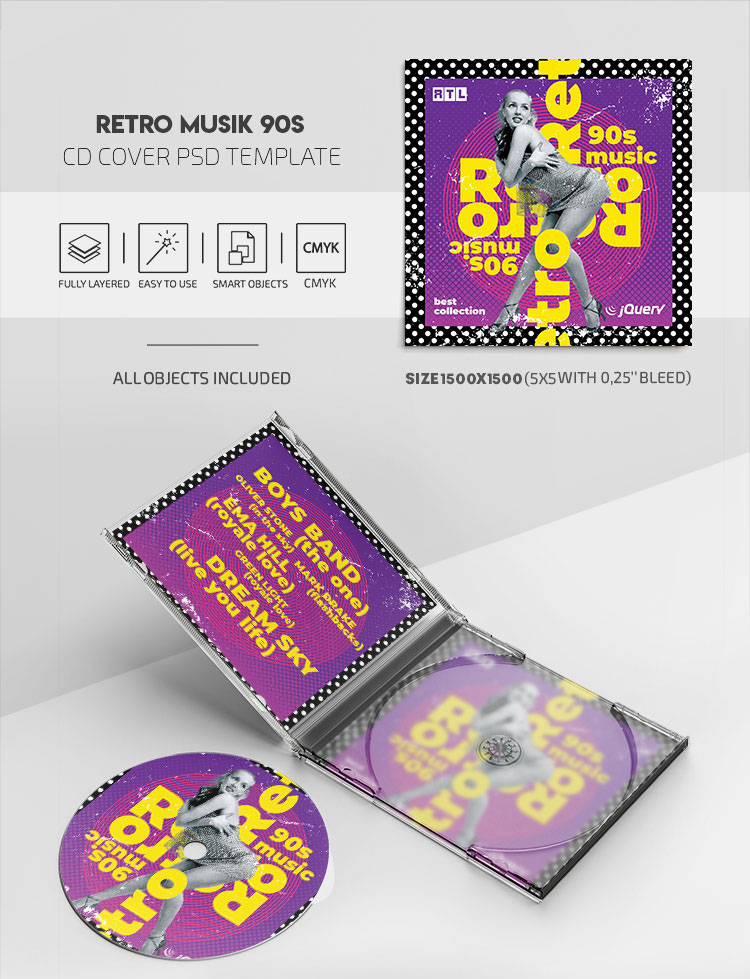 Freestyle Mixtape CD Cover Free PSD Templates
A fantastic image and a beautiful dark palette make this cover template look polished and extra stylish. The mixtape name written in a simple yet original font completes the composition. This creation will certainly help you stand out from the crowd.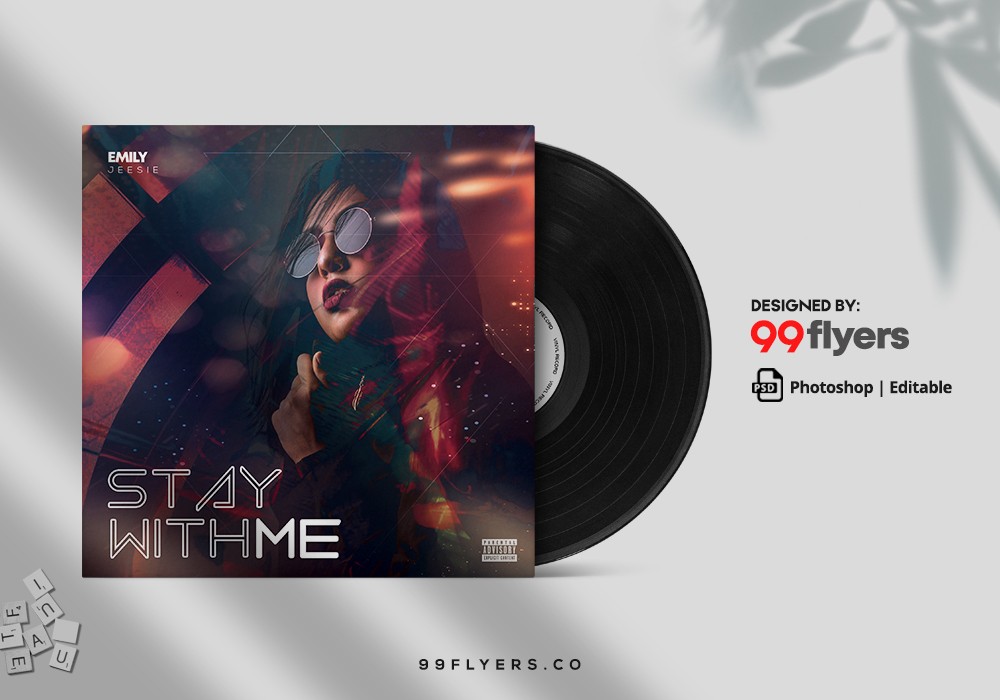 Fairy Tale – free CD Cover PSD Templates in PSD
Suave hues of blue and pink matched with the brilliant white became an excellent background for an image of an angel-like model. This artwork will duly present a collection of the most special tracks.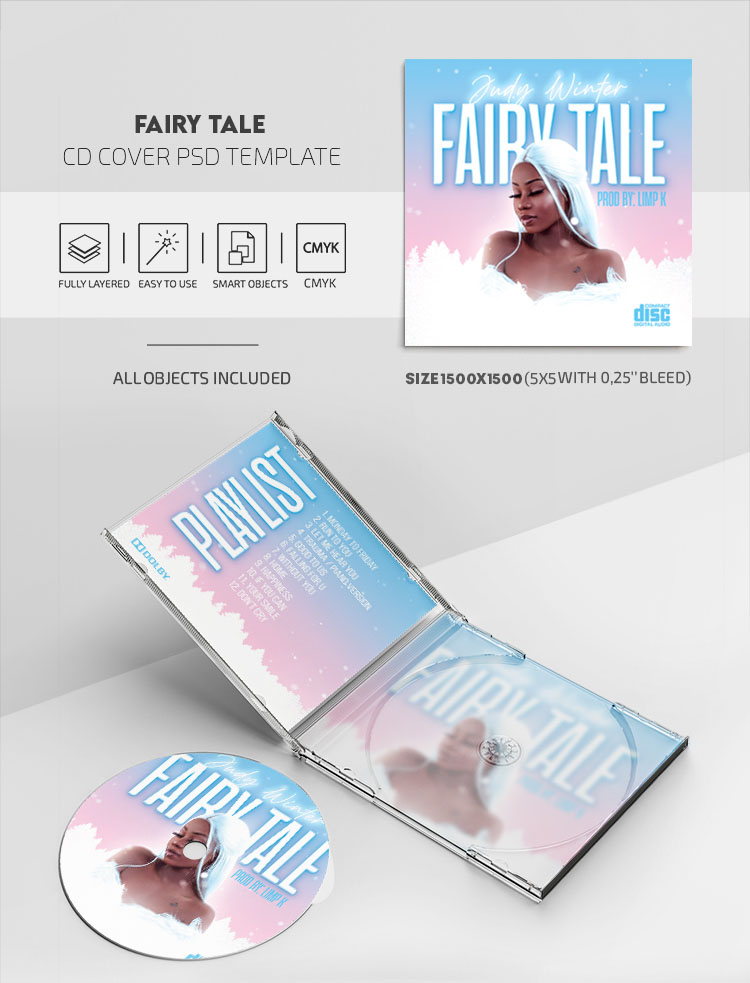 Ride the Highway – free CD Cover PSD Templates in PSD
We fell in love with this incredible cover, one of the most stylish picks on our list! A B&W design with a few accents in striking red couldn't be more perfect for presenting a compilation of the special tracks that you enjoy listening to while driving a night highway.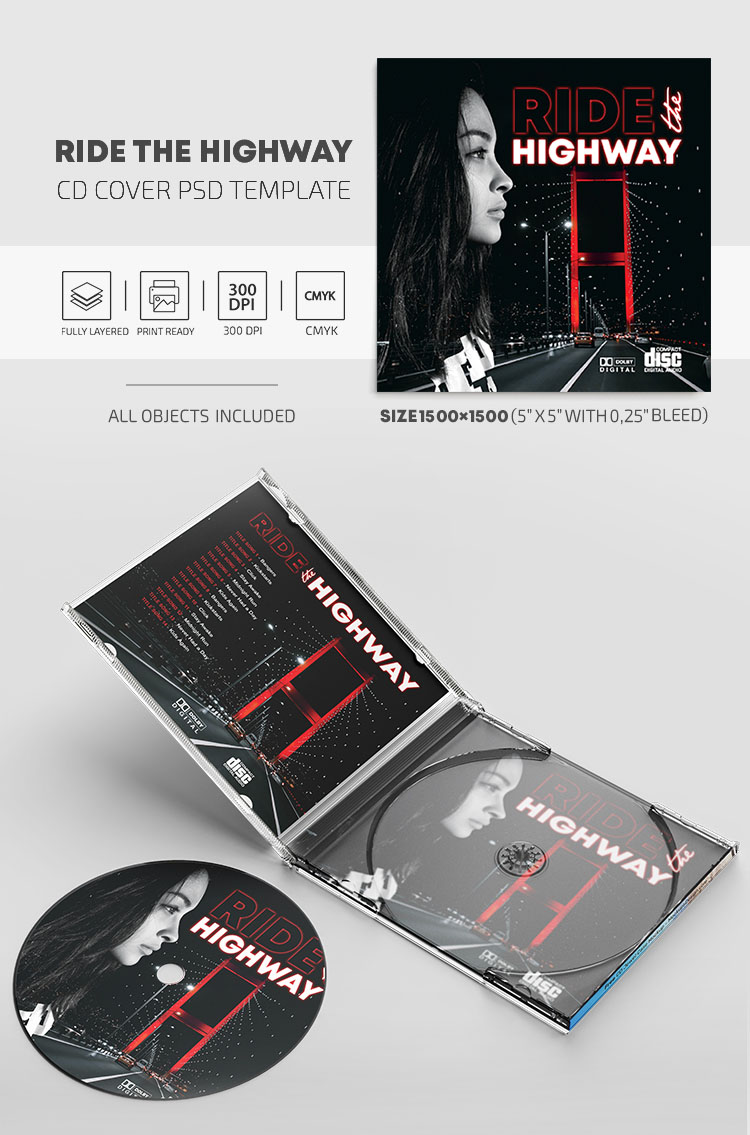 Summer Vibes CD Cover Free PSD Templates
Celebrate summer with a fantastic collection of the hot hits, and use this special template as a cover for your CD. Tropic motives and an intense blue palette of this sample create an excellent combo. While this is the template for a Vol.1 CD, you can find a matching Vol.2 piece below.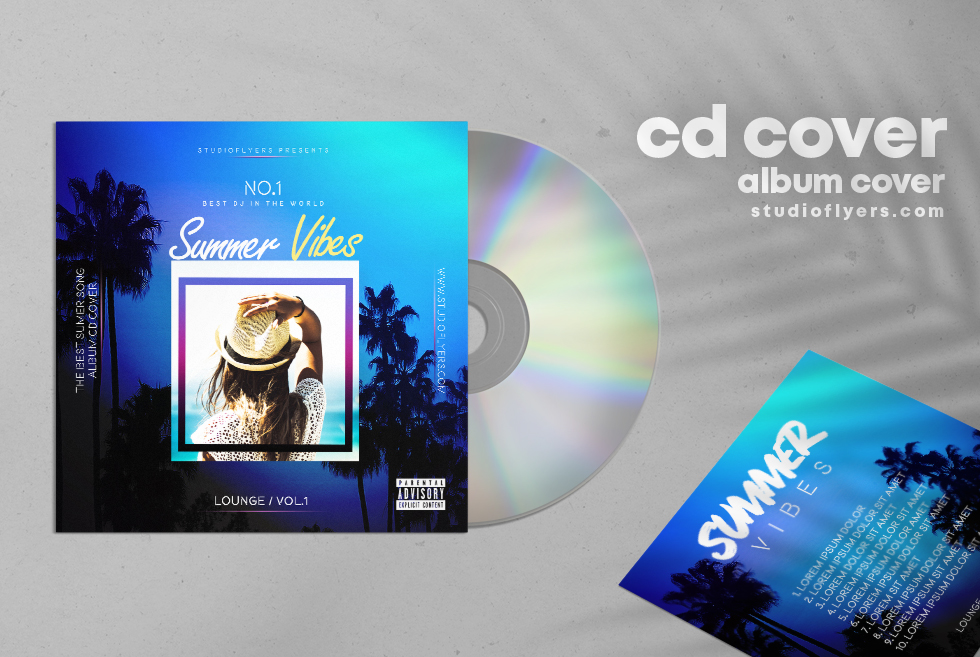 Winter Chill – free CD Cover PSD Templates in PSD
Invite everyone to a winter fairyland with a special compilation of tracks, and use this wonderful template to present it! A stunning winter view in gradient colors matched with the plain white elements result in a flawless combo.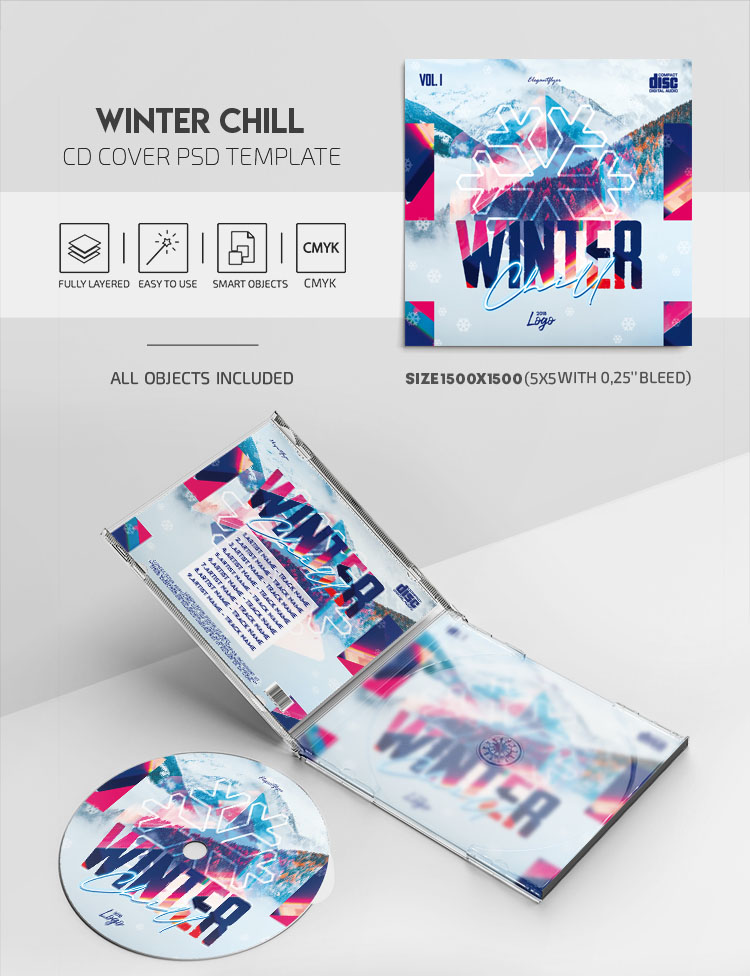 African Rhythm – free CD Cover PSD Templates in PSD
Authentic, hot and stylish, this adjustable template will become a due presentation for your special list of African rhythm tracks! The ardent palette and an image of a gorgeous black model will surely impress everyone.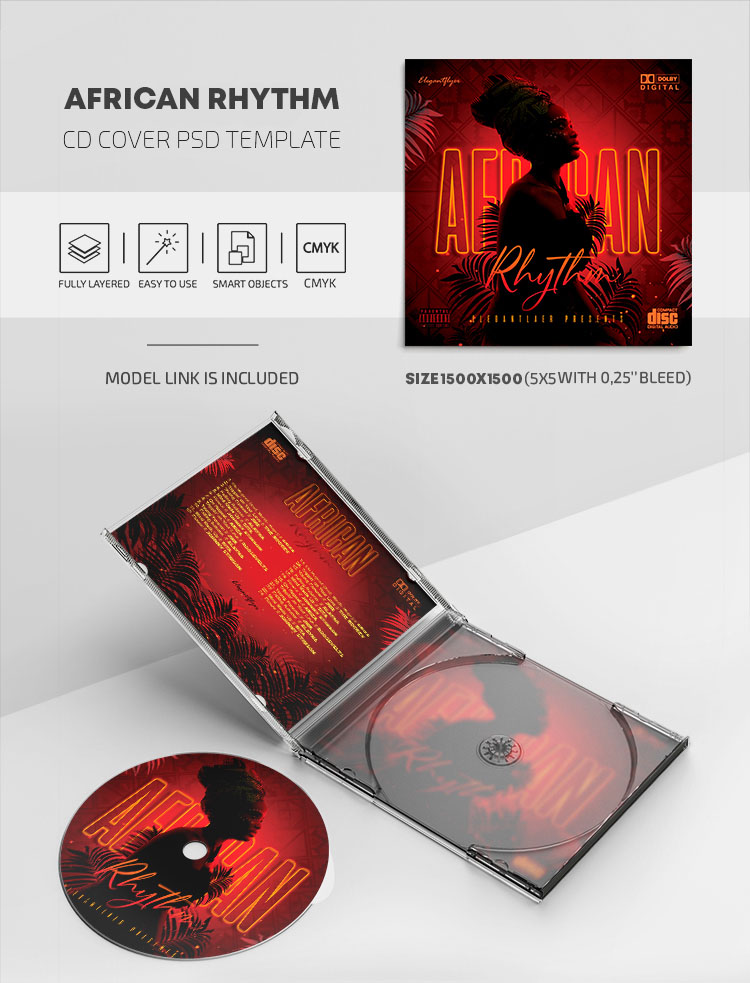 Free Songwriter CD Cover PSD Template
Here's yet another masterpiece on our diverse list! We believe that the photo of a guy and an image of a marry-go-round in the backdrop look incredibly stylish together, but if you are an author presenting a new CD, the photo can be easily replaced with your own one in PS.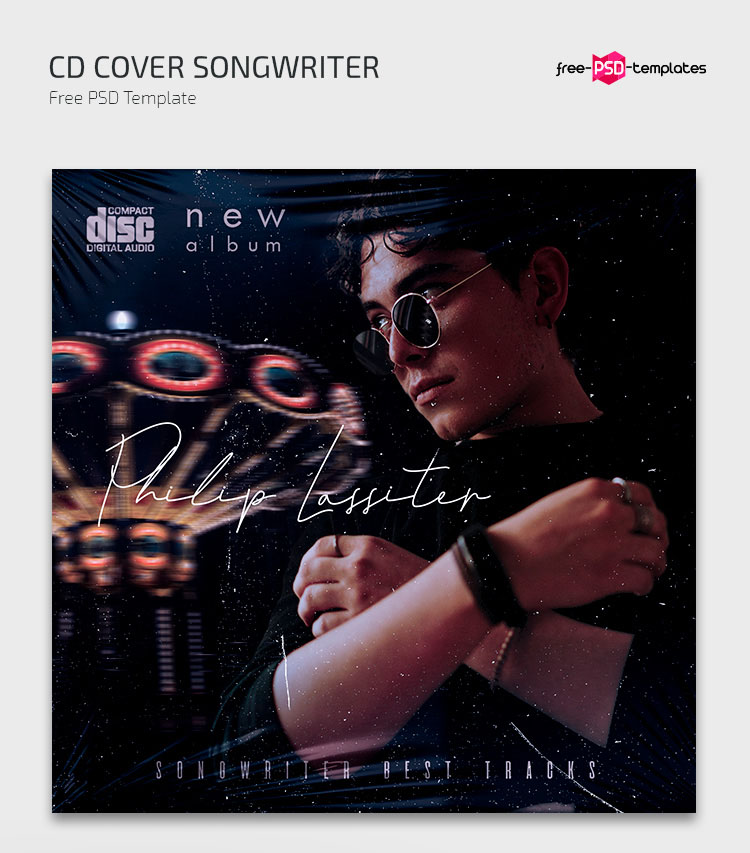 Electro Sound – free CD Cover PSD Templates in PSD
Here's a cool suggestion for presenting your special collection of electro hits! Neon shine and a unique outlay make this piece look awesome. You can leave it as is, or replace the five images with the photos of the actual artists using Photoshop.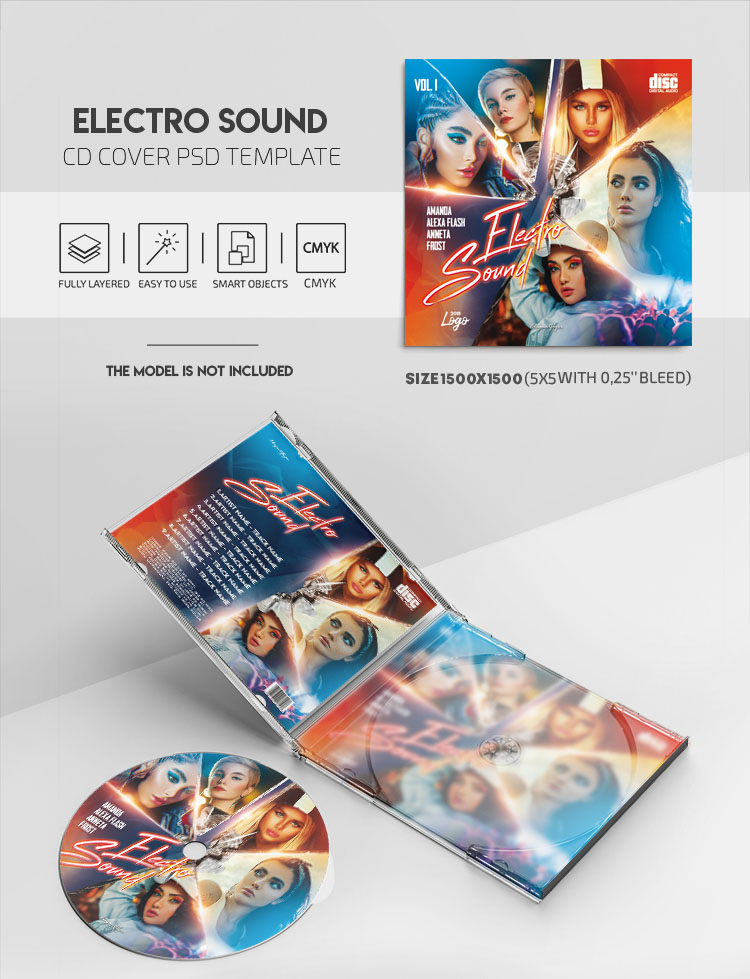 Gospel Songs – free CD Cover PSD Templates in PSD
Your collection of Gospel songs will get a beautiful cover if you use this special free sample. Won't you agree that the shiny palette and the neon header look wonderful? The template is easy to customize in PS.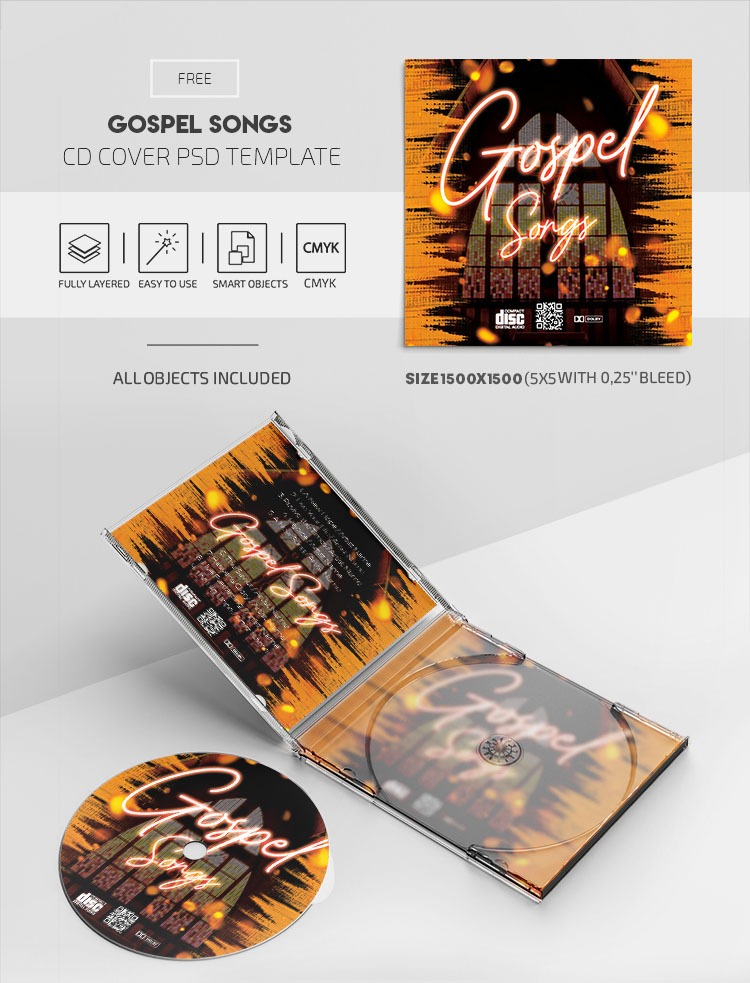 Urban Mix Free CD Mixtape Artwork (PSD)
A stylish design of this template can aid at presenting a new artist's CD. A special texture and a cool palette in violet, pink and blue create an awesome combo. You can replace the photo with your own image and edit text in no time using PS.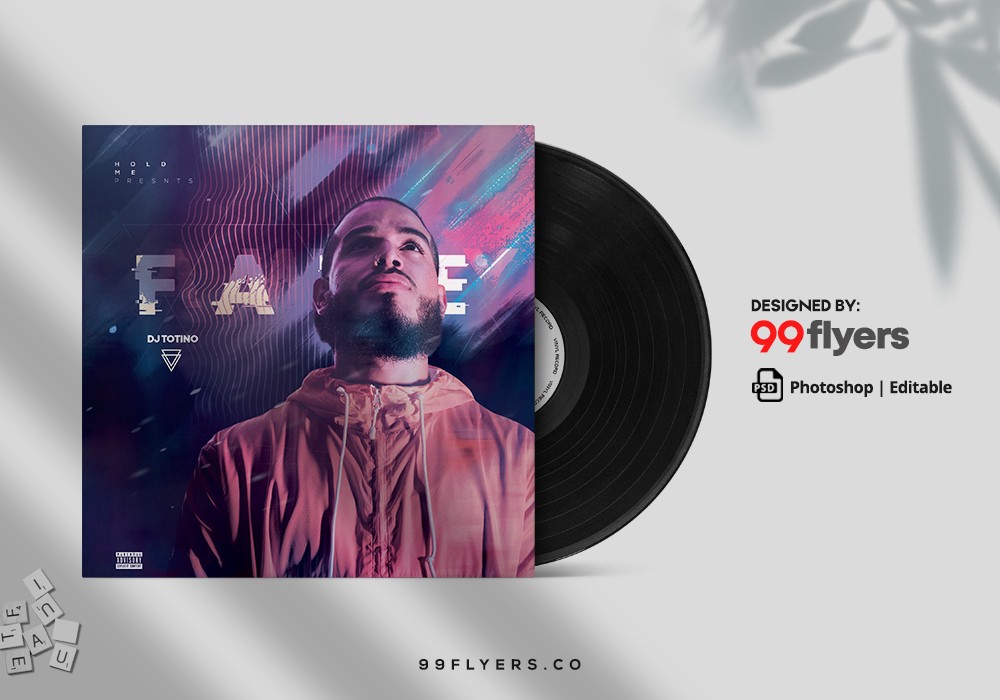 Memories – free CD Cover PSD Templates in PSD
We believe that every detail about this CD cover is perfect. A few accents and a stylish header in intense orange match the textured black background and a wide white frame around a catchy shot in the template's center. Don't miss a chance to get this masterpiece for free!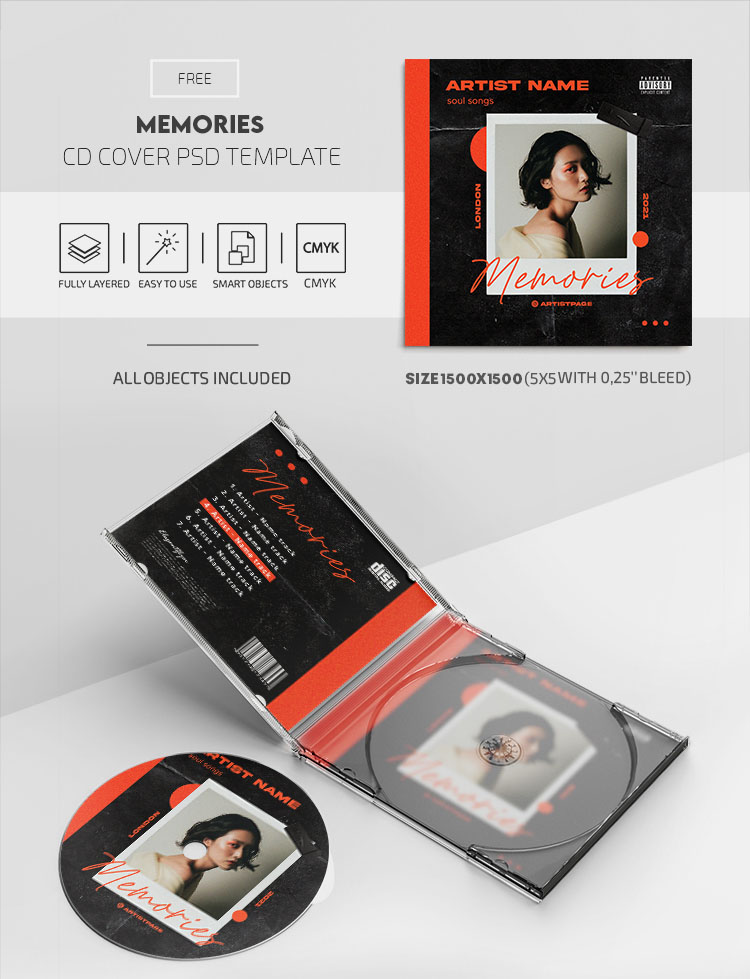 Summer Vibes CD Cover Free PSD Templates
Just as promised, here's a matching piece to the previously featured cover for a summer tracks CD – the Vol.2 template. A stunning photo from a sunset beach and dark silhouettes of palms against the purple background look truly amazing.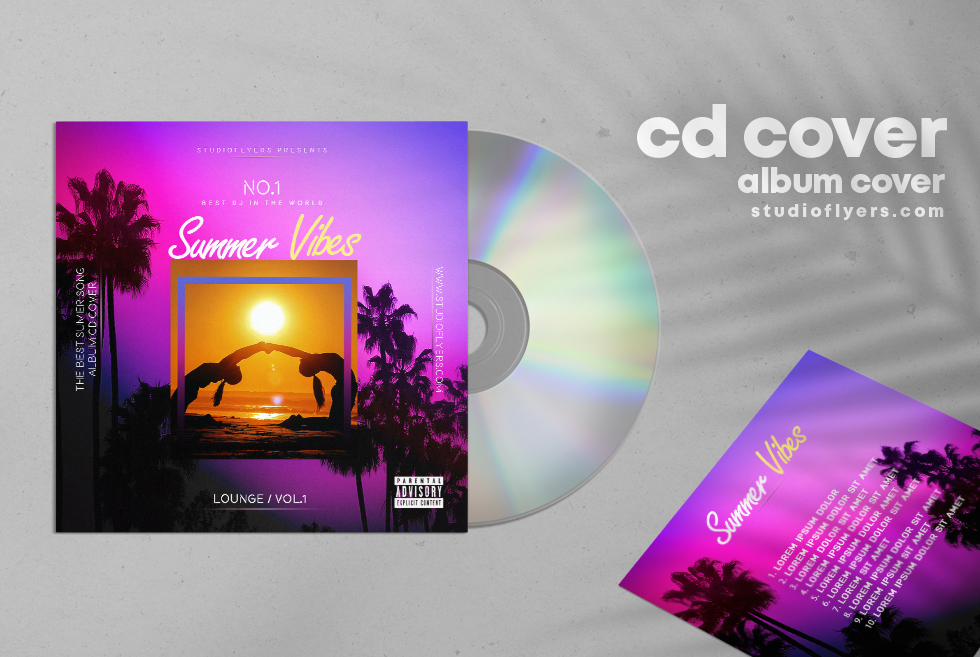 Free Long Songs CD Cover Template in PSD
Whether it's Valentines, a special anniversary or a romantic night party that you are getting ready to, this sweet template will become a perfect presentation to your collection of the lovely tunes. Intense pink and neon shine turn this designer sample into an eye-candy.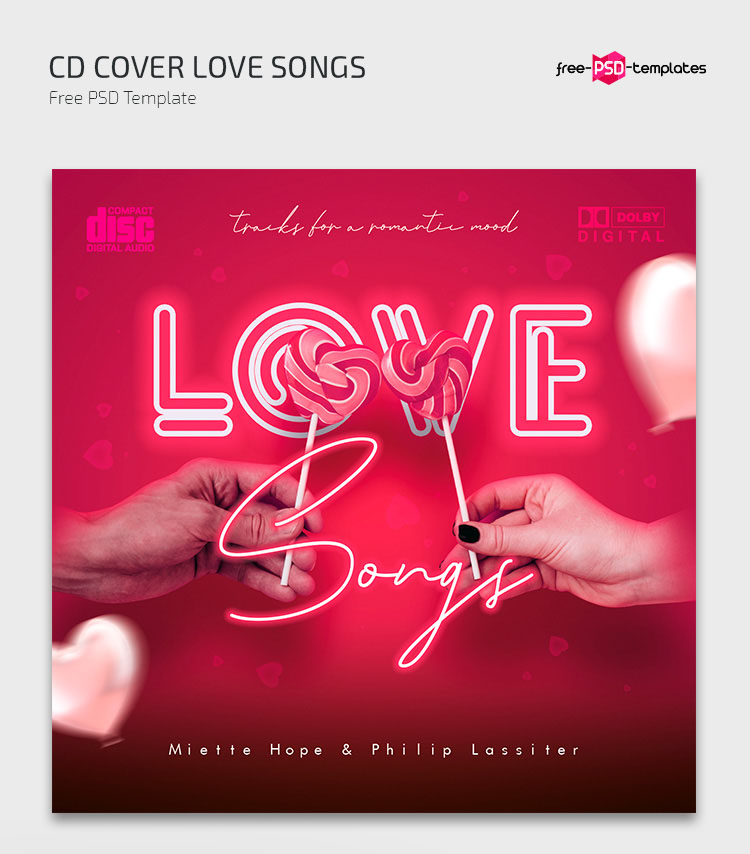 Feel The Love Free CD Cover Artwork Template in PSD
This designer template looks both charming and stylish thanks to the B&W photo of a pretty girl contrasting with the textured backdrop in various hues of pink. The cover will instantly spark the romantic mood in your listeners, helping them to enjoy the tracks you offer even more.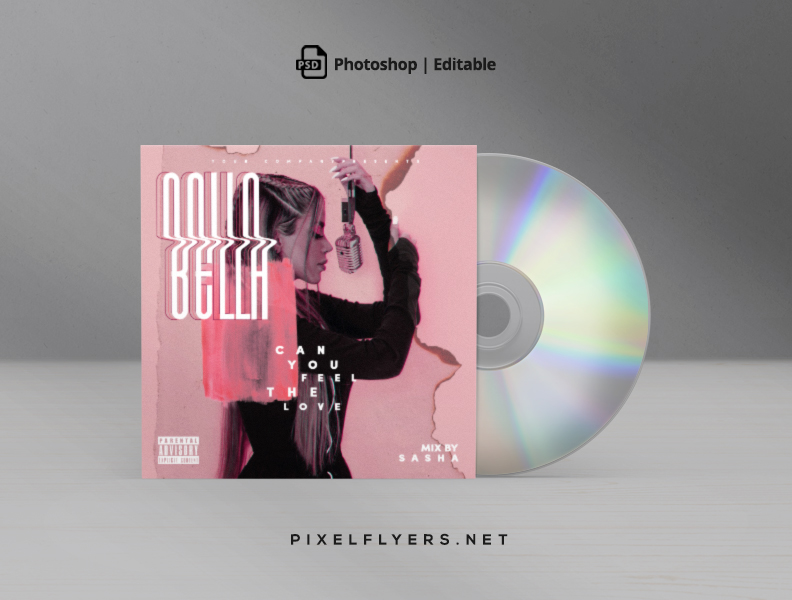 Free CD Cover Templates in PSD
A minimalist modern design, abstract shapes and a palette in gradient colors seem like a perfect match for a compilation of electro music tracks. This thought-through cover can be customized in Photoshop in just a few clicks, and sent to print within minutes.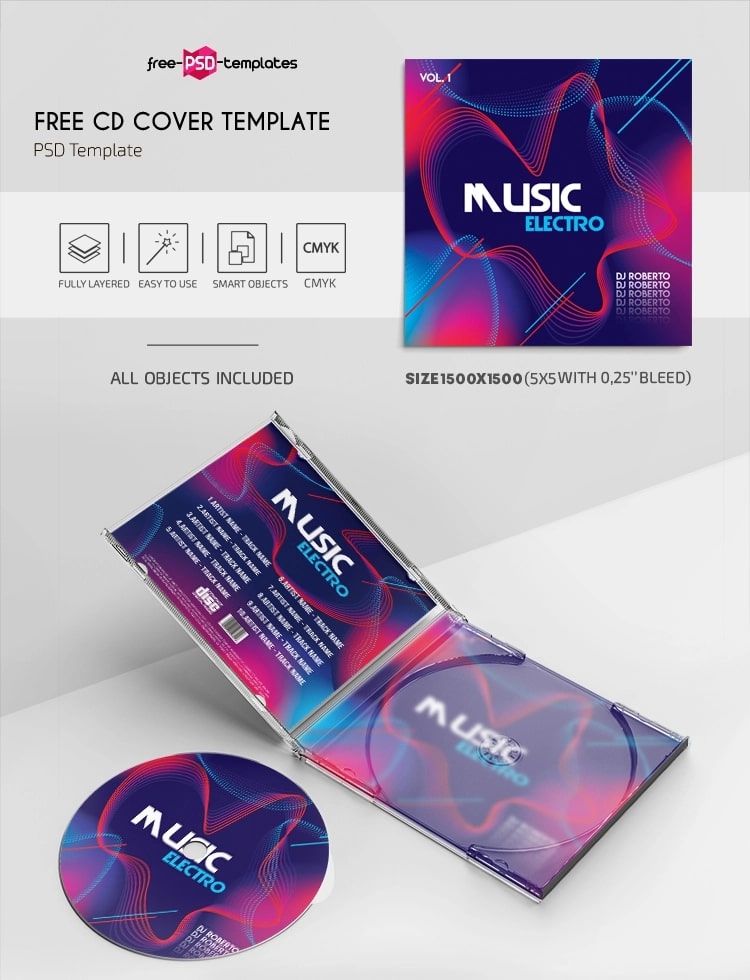 Summer with Me PSD CD Cover Template for Free
Spread the light-hearted summer mood around with a fantastic compilation of hot music tracks and an excellent designer cover presenting it! A simple yet sweet design where a summer view with blue skies and palms emerges from a light backdrop can please anyone's eyes.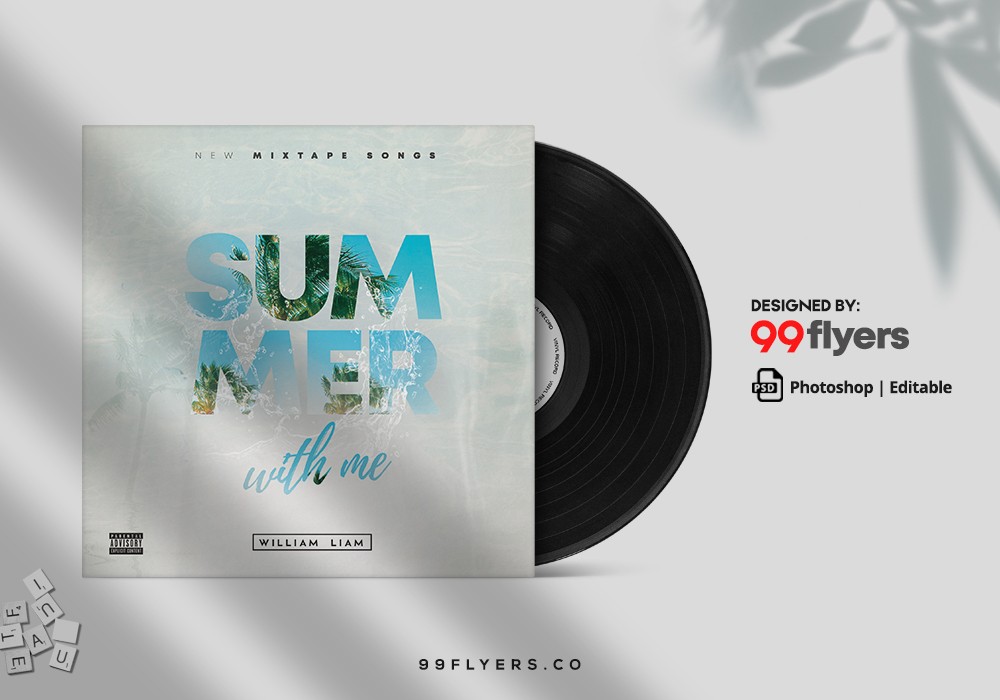 Single CD Cover Artwork Free Psd Templates
We believe that a special collection of tracks presented with a cover looking as fabulous as this can impress even the pickiest music fans! An incredible design full of deep and flashy colors, neon shine and glitter can match various types of music including electro, techno, indie etc.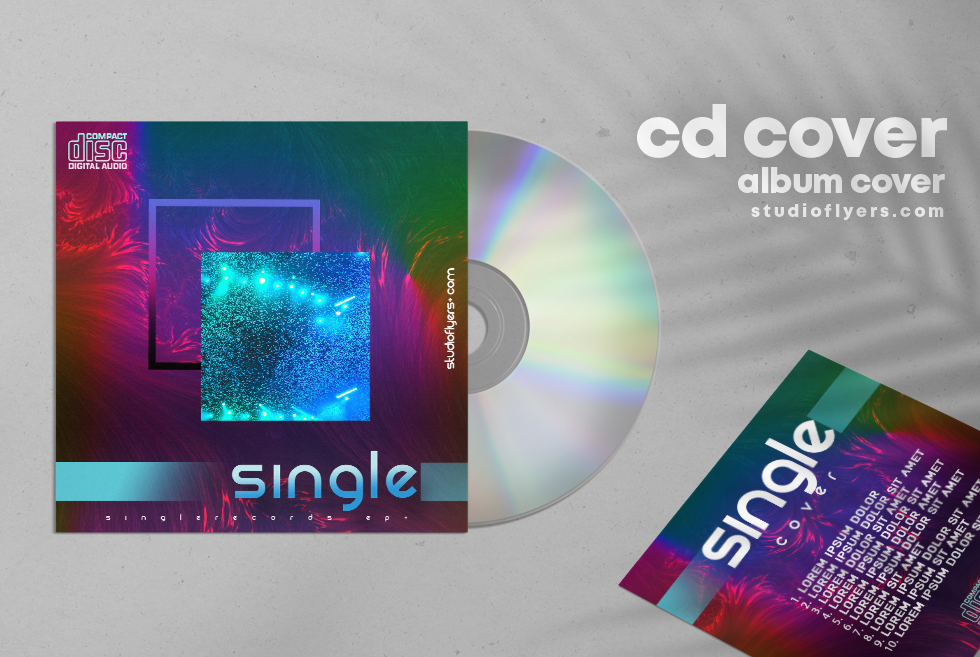 Golden Heart Mixtape Free CD Cover Artwork Template in PSD
A professional photo of a beautiful model is what makes this CD cover template so special! A girl looking both enigmatic and charming will draw the looks of the potential listeners. A unique font used for the album's name completes this design, making it look extra stylish.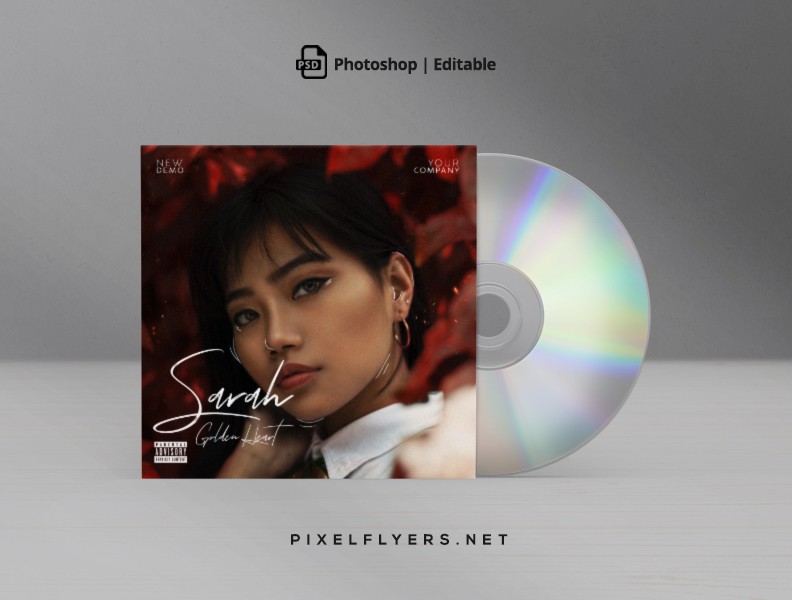 Conclusion
We hope that having looked through this list of adjustable CD cover templates you found the one which can become a great match to your new mixtape. Customizing free templates in Photoshop is a fun and easy process that can give amazing results. Now, all you have to do is download your pick, make a few changes in PS, and print out as many copies as you need.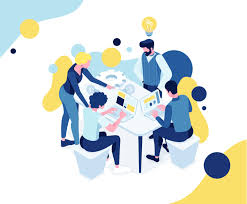 Latest posts by LT Digital Team (Content & Marketing)
(see all)