Introduction
Do you want to perform some operations to change the color and font size both on the front end and backend of the website? Are you looking to improve the accessibility of your Joomla 4 website? In today's blog, we'll help you do that without the help of third-party plugins. You simply enable the web accessibility plugin and explore it. So, now, let us show you the way to enable Accessibility Features in Joomla 4 and instruct you to easily use it.
Enabling Accessibility Features in Joomla 4
Firstly, on the Toggle Menu, let's go to System -> Plugins (in the Manage tab).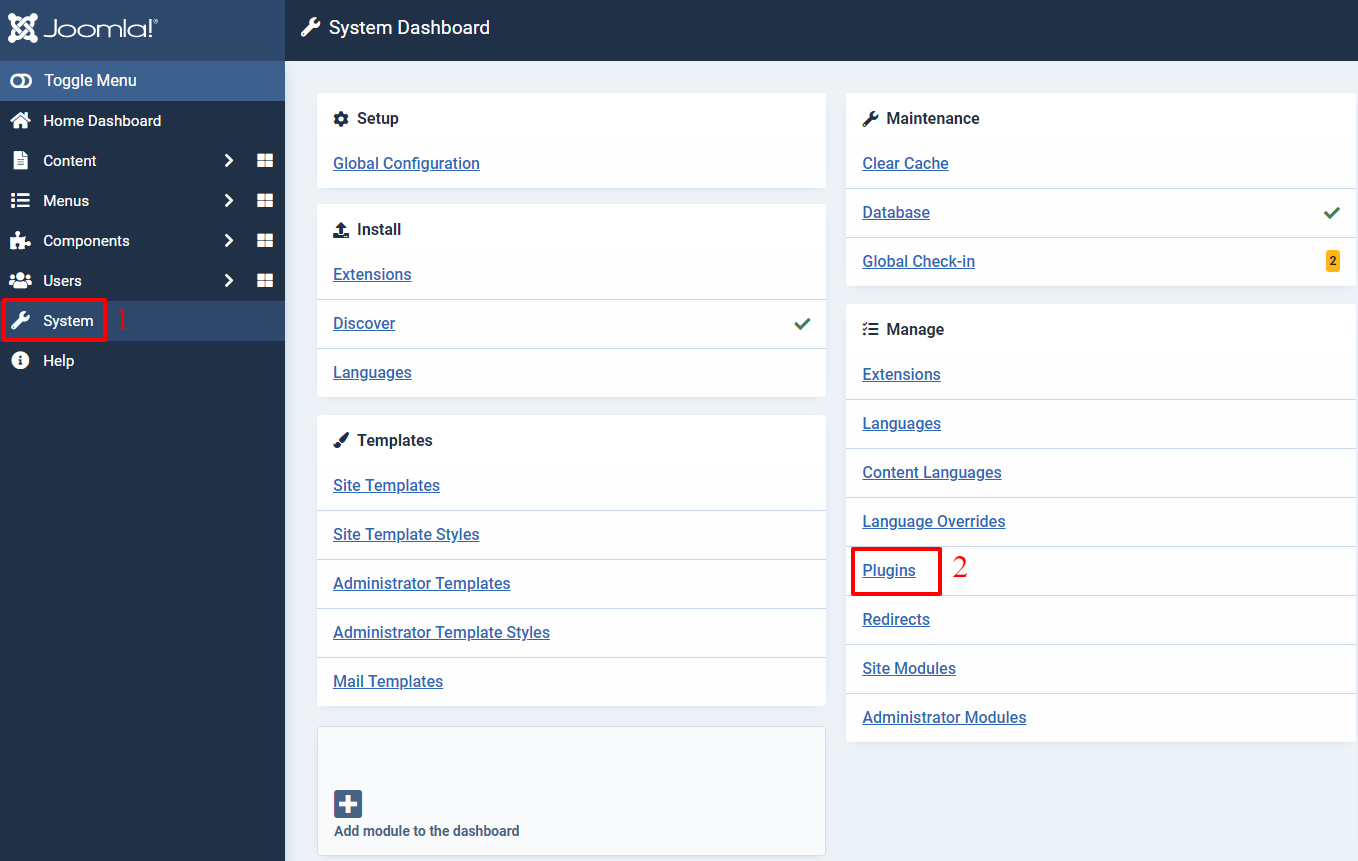 Next, on the search bar, simply type System – Additional Accessibility Features and enter to find it. After that, you just need to click on the plugin to customize it.

Now, the first thing you need to do is enable this plugin by selecting the Enabled option at the Status tab.
After enabling, let's choose the Both option in the Site Section. Finally, don't forget to Save all your settings.
In the lower-left corner of the screen, you will see an accessibility icon.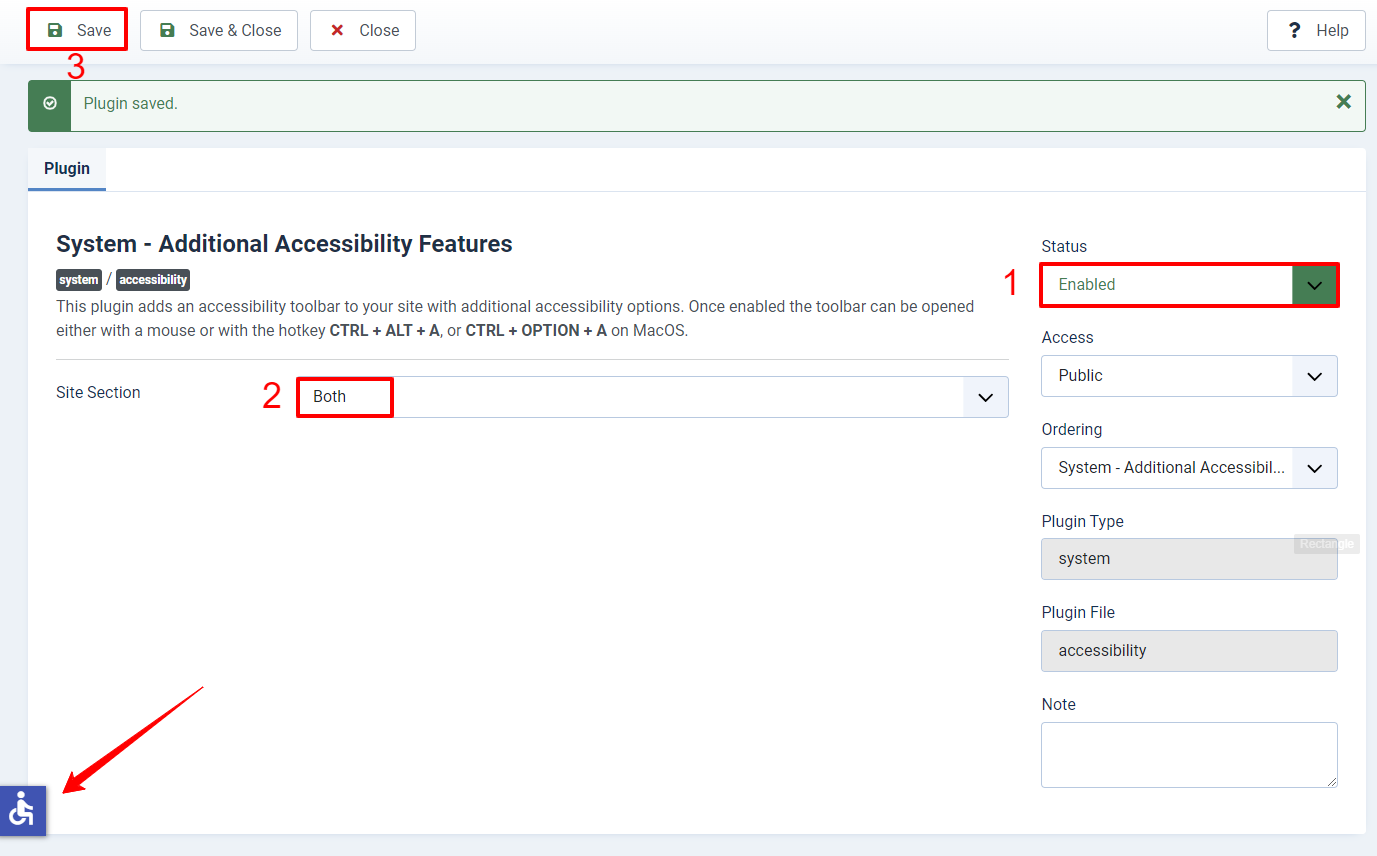 Explaining Accessibility Options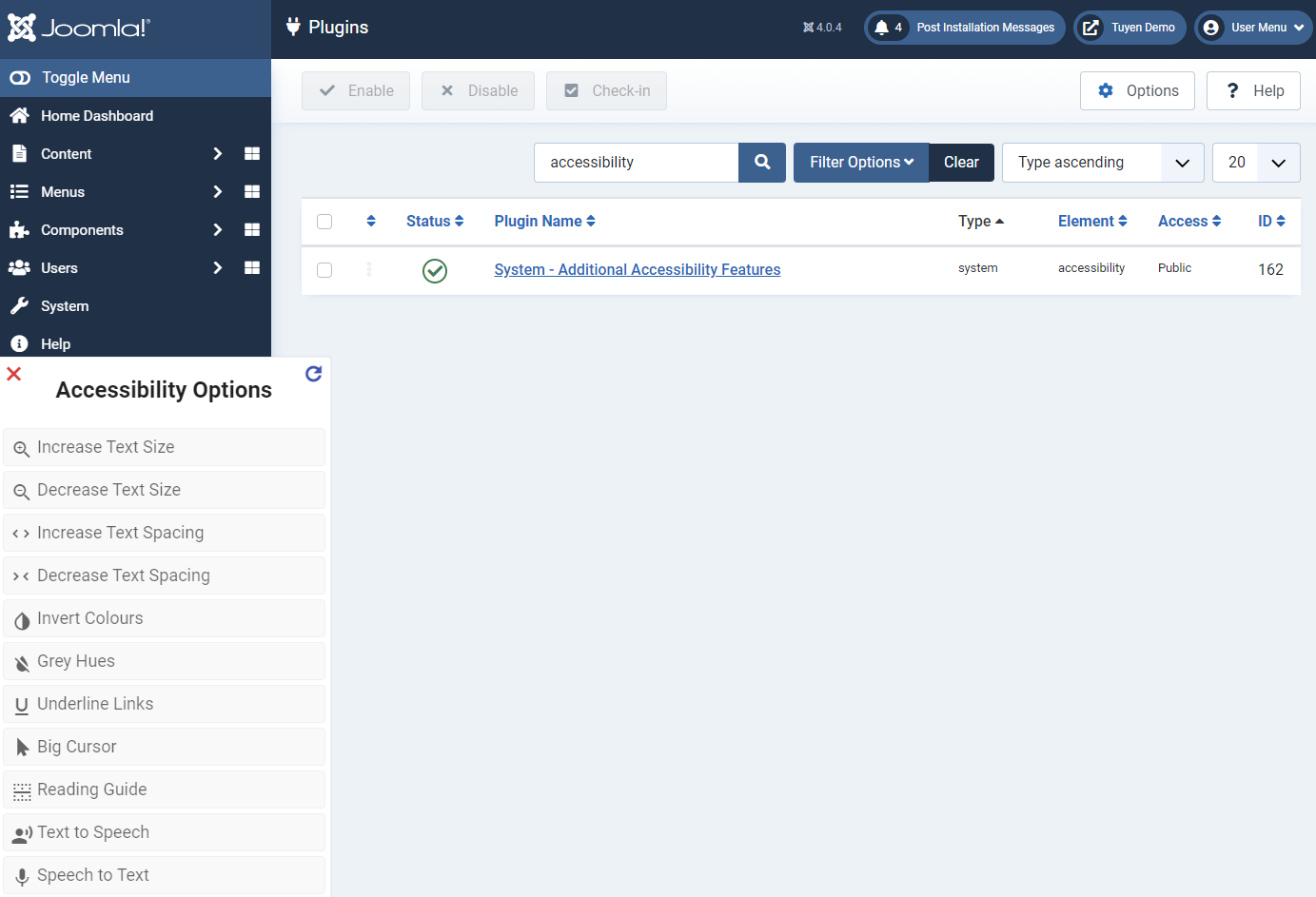 When you click on the accessibility icon, the table of accessibility options will appear for you to select. So, now, we will introduce to you all the options in the table.
Increase Text Size: You can use it if you want to make the text font size become bigger.
Decrease Text Size: This option is the opposite of the one above. It will make the text font size smaller.
Increase Text Spacing: When you wish to add more spacing between words, let's select it.
Decrease Text Spacing: If you need to remove spacing between words, then simply click this option.
Invert Colours: When you select it, it will convert to contrast colors. Furthermore, you can use this option by pressing the key combo Ctrl + Alt + I. So, you can see the illustrating images below (both back end and front end).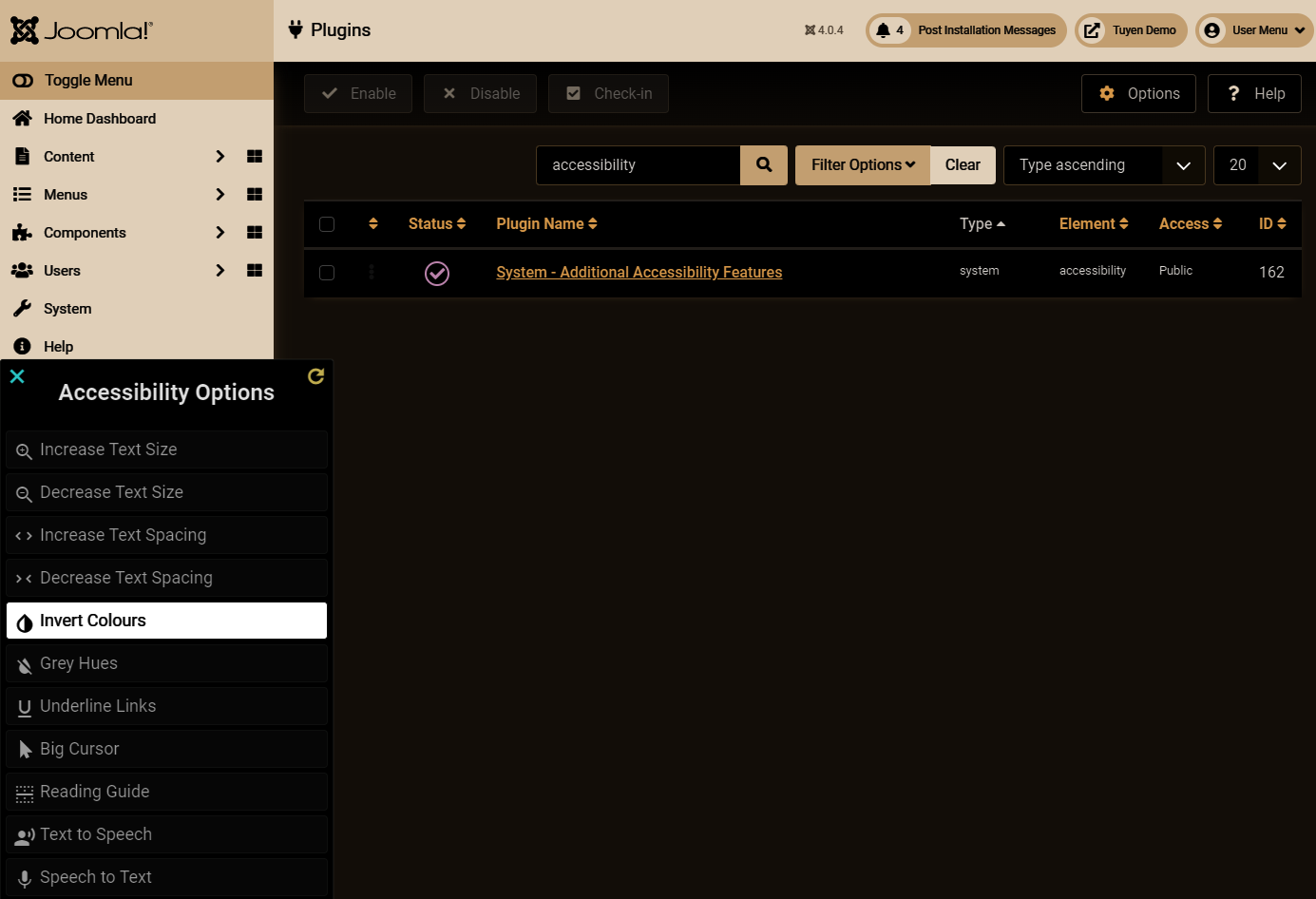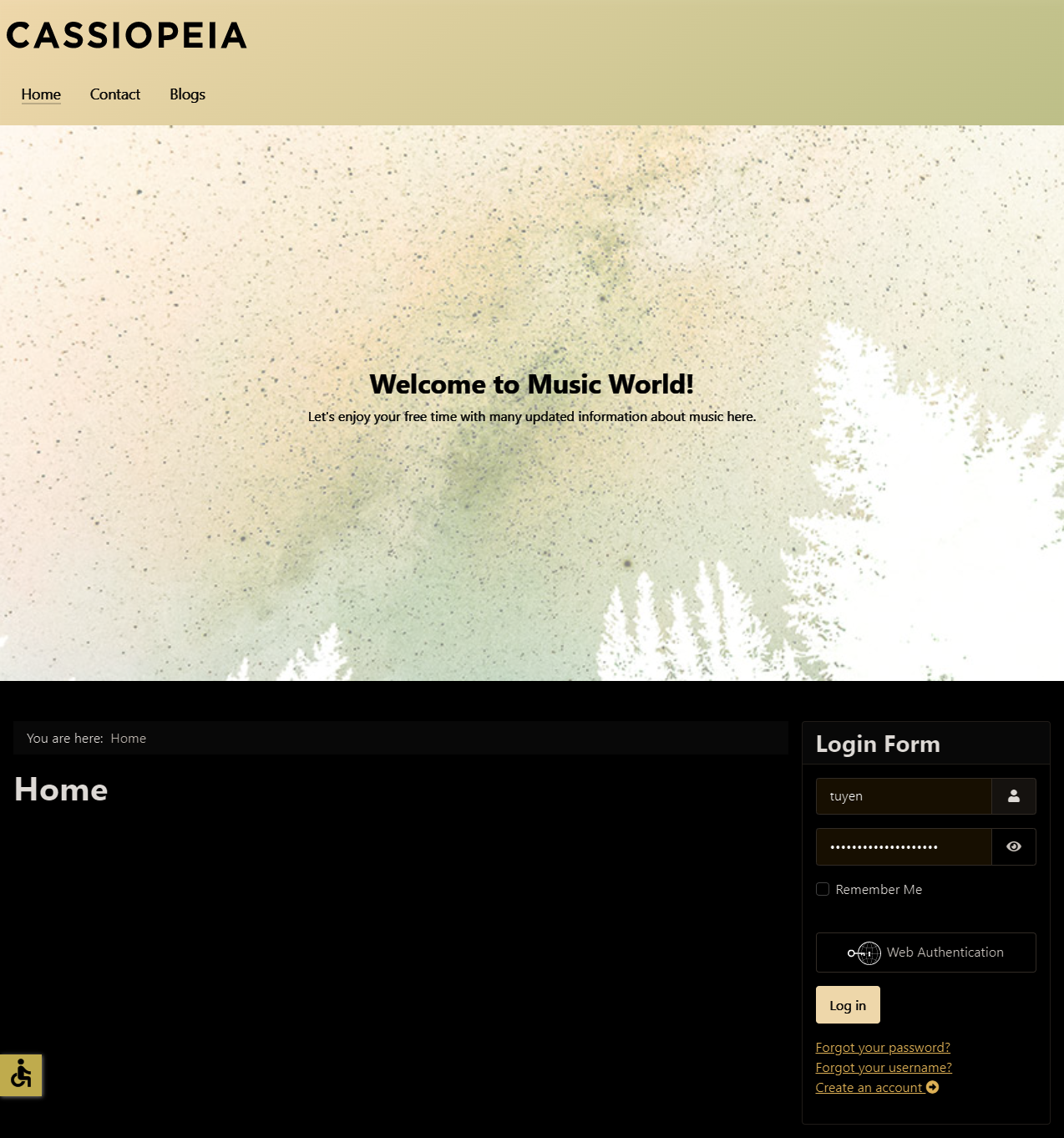 Grey Hues: It will help you turn the interface from blue to grey.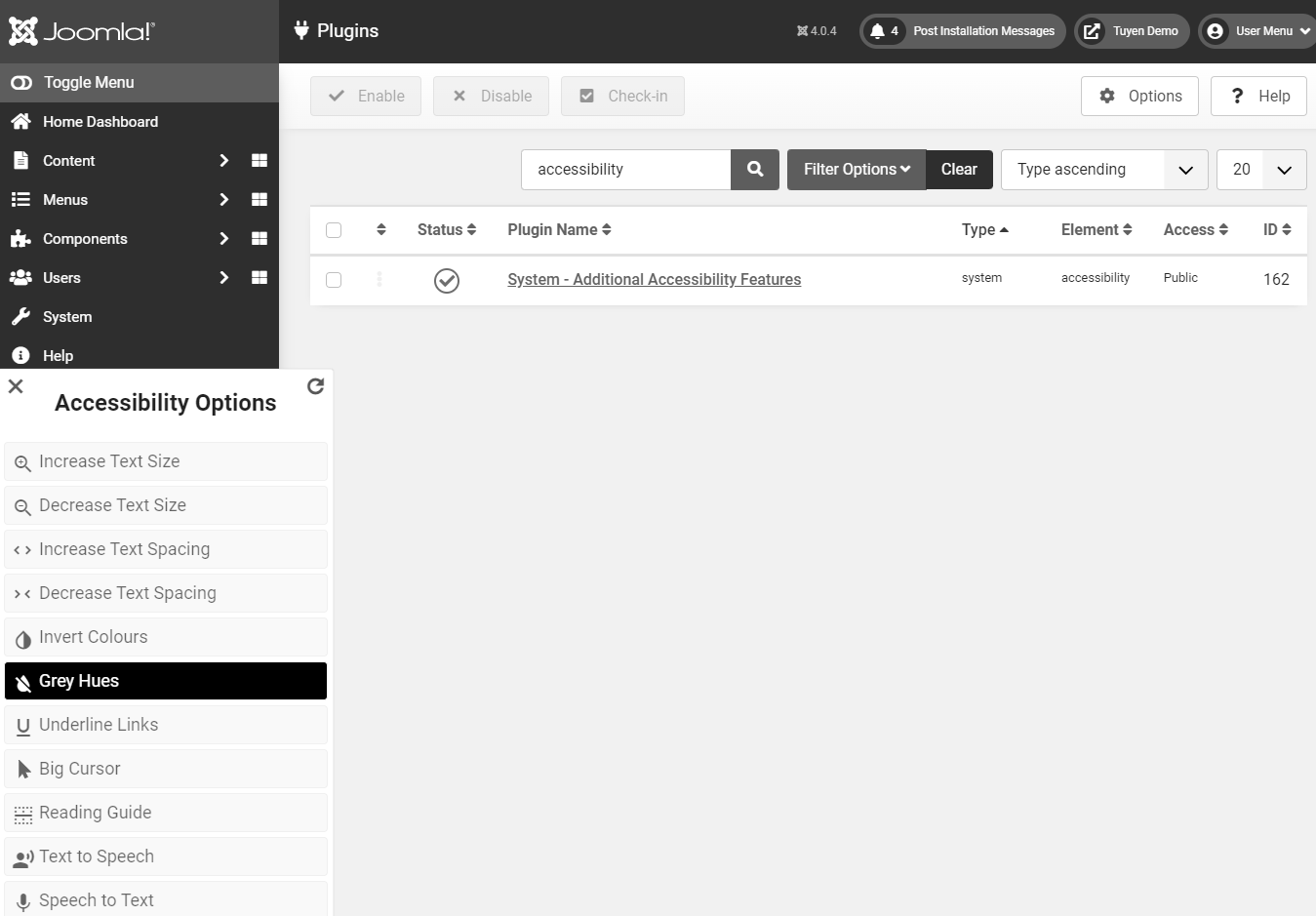 Underline Links: You are able to add an underline to all clickable buttons and links. Besides, you can do it by using the combo key Ctrl + Alt + U.
Big Cursor: It will enlarge the cursor size. Moreover, you can utilize Ctrl + Alt + C to activate this feature.
Reading Guide: A horizontal black line with a green border will appear on the page. It will move up and down according to the mouse pointer. You can use Ctrl + Alt + R for this feature.
Text to Speech: This will enable screen reading. So, you can click on the text to hear.
Speech to Text: This feature is the opposite of the one above.
Conclusion
All in all, we are happy to share with you some fundamental information to help you improve the accessibility of your Joomla 4 site. Therefore, we hope that you can explore and use accessibility features in Joomla 4 effectively. Don't hesitate to try now because this plugin can make your site become more attractive. If you have any question, let's leave your comment below. What's more? We are providing many well-performance and responsive Joomla 4 Templates, don't forget to take a look.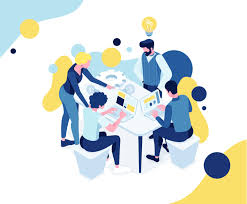 Latest posts by LT Digital Team (Content & Marketing)
(see all)