Do you want to add an image slider to your site's header? With an image slider, you can display the finest discounts, call to action, or good photographs in your site banner, making it look professional to visitors. In this post, we'll show you how to add an image slider in WordPress header.
What is an Image Slider?
An Image Slider is a WordPress design element that displays videos and images on a website in a dynamic manner. Image Sliders work similarly to slideshows in that they display one video or image at a time. When visitors click to see the next slide, the material changes, or it changes automatically after a few seconds.
Sliders are frequently used on freelancer or business websites to highlight their most important work or portfolio in an eye-catching, attention-grabbing manner. Visitors can see a specific image or control what they see by using arrows, thumbnails, or buttons in sliders. The goal is to keep people on a page longer than typical by engaging them with tailored content, such as marketing a special item.
You can annoy visitors, diminish conversion rates, and induce "banner blindness," when viewers see a spam-looking ad if you don't use sliders for a specific purpose. If you want to avoid this, use image sliders to:
Show the most recent news updates.
Make your original content stand out.
Assist visitors in making rapid decisions.
Showcase your photo galleries
Professional portfolios that are currently available
Display the most recent eCommerce sales.
How to Add an Image Slider in WordPress Header
The ability to add an image slider to the WordPress header is not available by default. Plugins to generate sliders may be available in a few WordPress themes. We recommend using the Soliloquy slider plugin, which is simple to use yet provides a lot of functionality, Moreover, this tool is one of the great WordPress Gutenberg Image Sliders.
Are you ready to begin? Let's get started!
Step 1: Install and activate the Soliloquy Slider plugin first.
To use this plugin, you can follow these steps:
Choose Plugins from the dashboard menu and click Add new.
Locate and install the tool's files.
Return to the website control panel after activating it.

Step 2: To create a new image slider, go to Soliloquy > Add New after activating the plugin.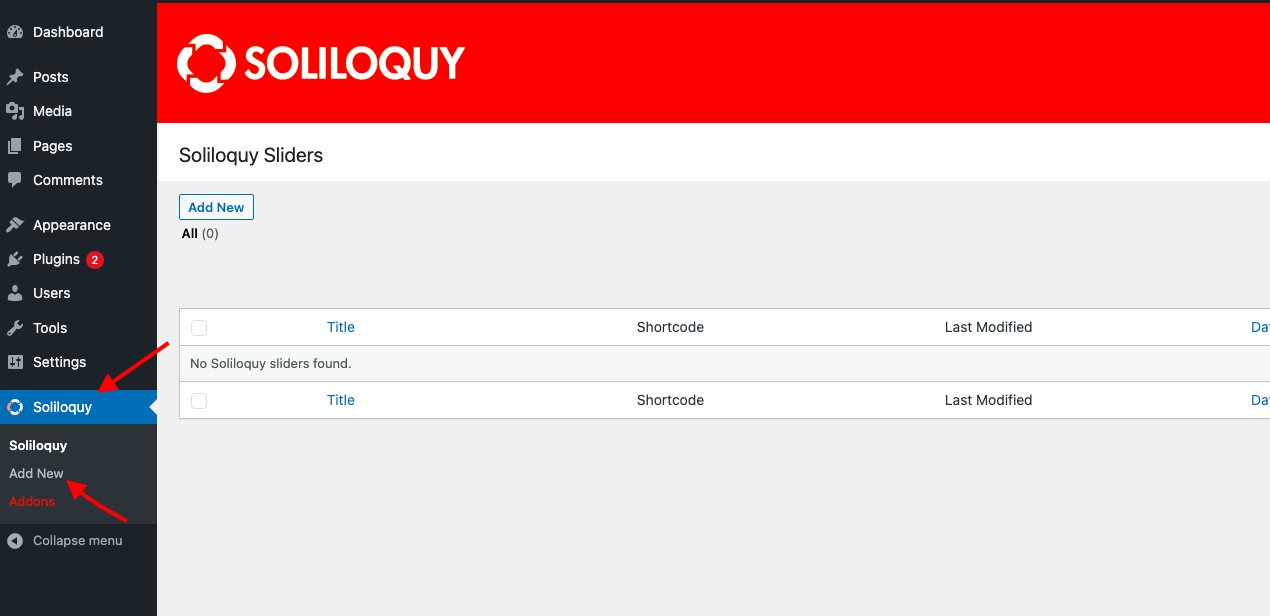 It'll open a new window where you can add images and other information to your slider. Prepare a title for your image slider now.
Step 3: Add Images To Your Slider
To add an image, simply select the Select Files from Your Computer option or drag & drop the image onto the window.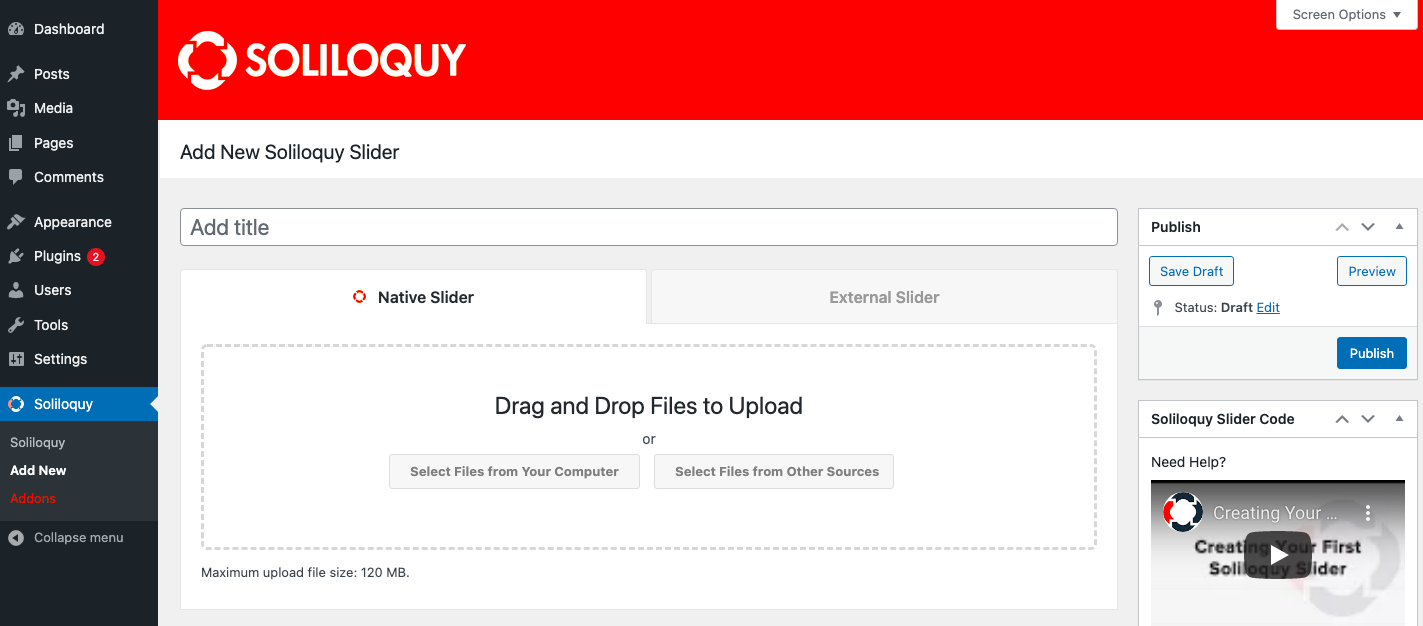 Step 4: Configure Slider Settings
The Configuration tab is located just below the Slider tab. To see your image slider options, click on it.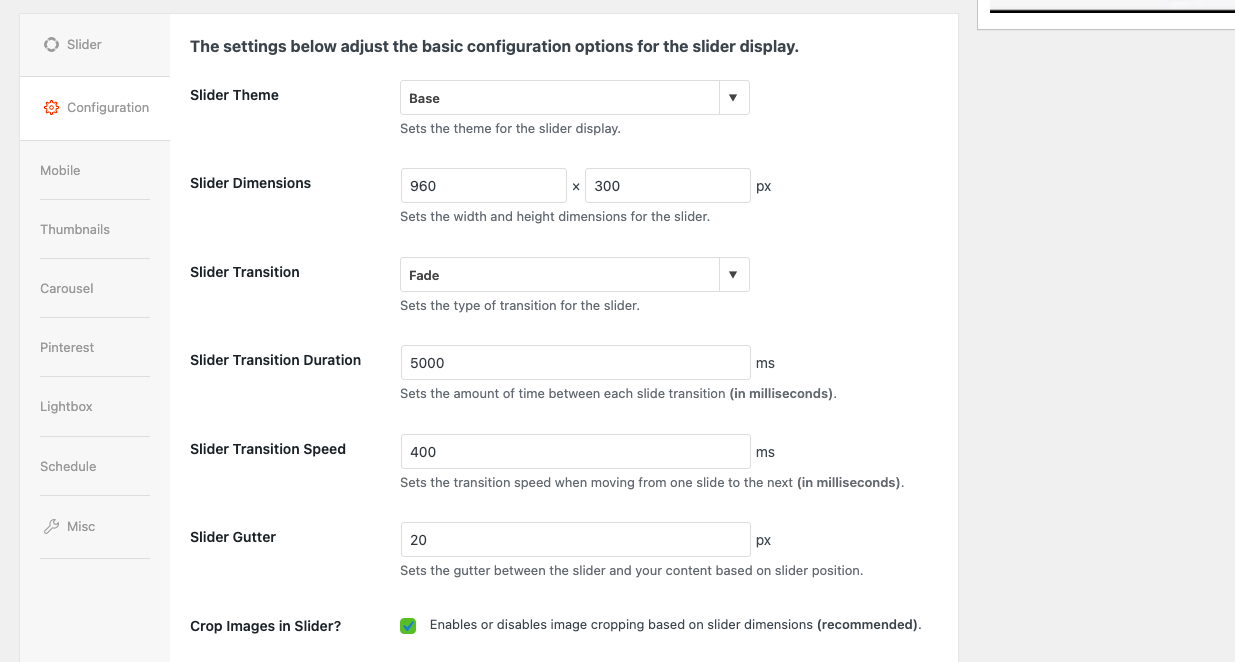 You may customize the slider theme, image size, slider dimensions, and more from this page. Change them to fit your requirements.
Step 5: Configure Miscellaneous Settings
Miscellaneous is the last tab. You can customize the internal slider title, slug, custom CSS classes, and more on this section.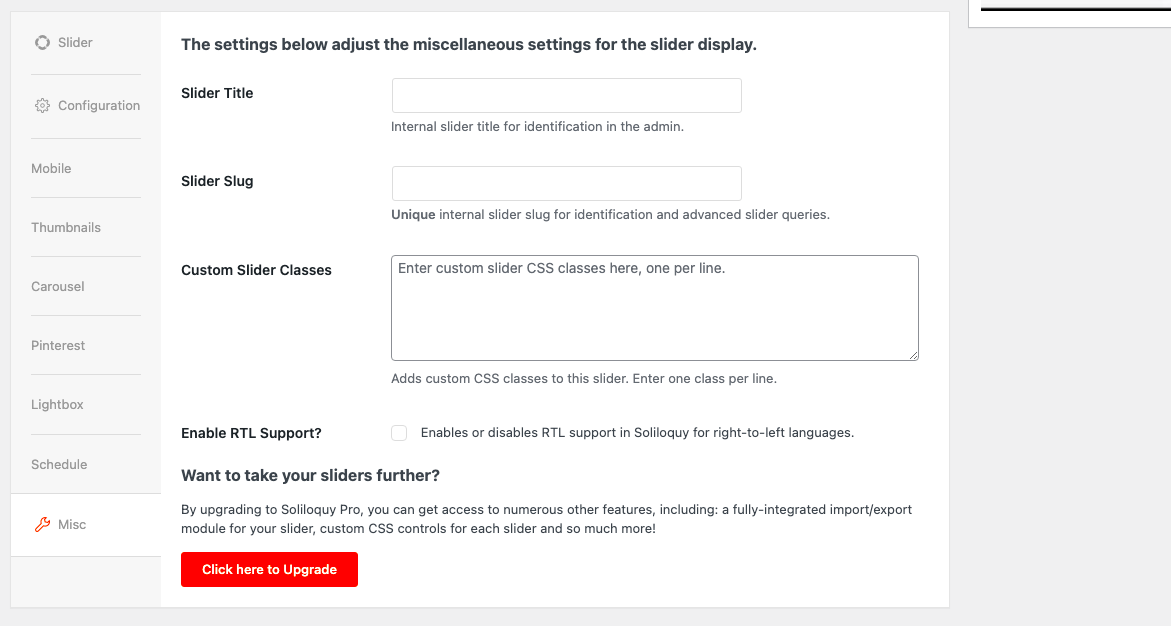 Step 6: Publish and Copy Your Shortcode
Once you're happy with your choices, click the Publish button. Look for the Soliloquy Slider Code widget after that.
This widget's shortcode should be copied. To add the picture slider to your posts or pages, you'll need this shortcode.
You can also copy the template tag if you want to include the slider in your theme's template files.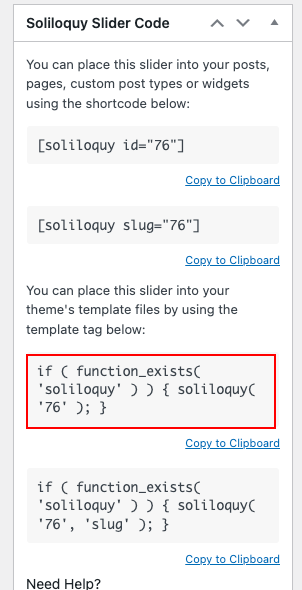 Step 7: Paste the shortcode in the header.php file
Now navigate to your WordPress theme's header.php file. In the WordPress admin backend, it's under Appearance > Theme Editor.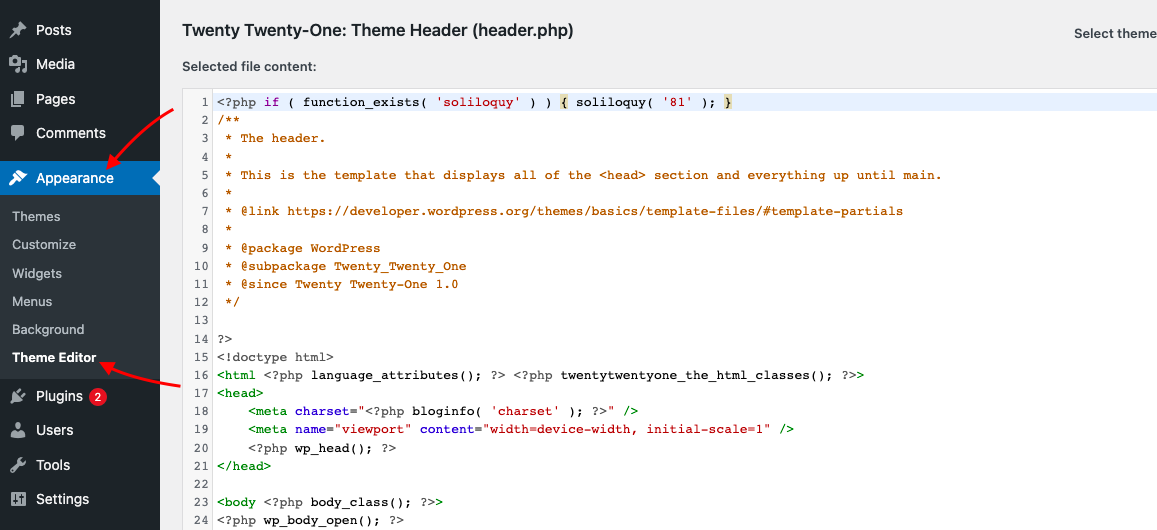 Copy and paste the shortcode as shown in the image below into this file: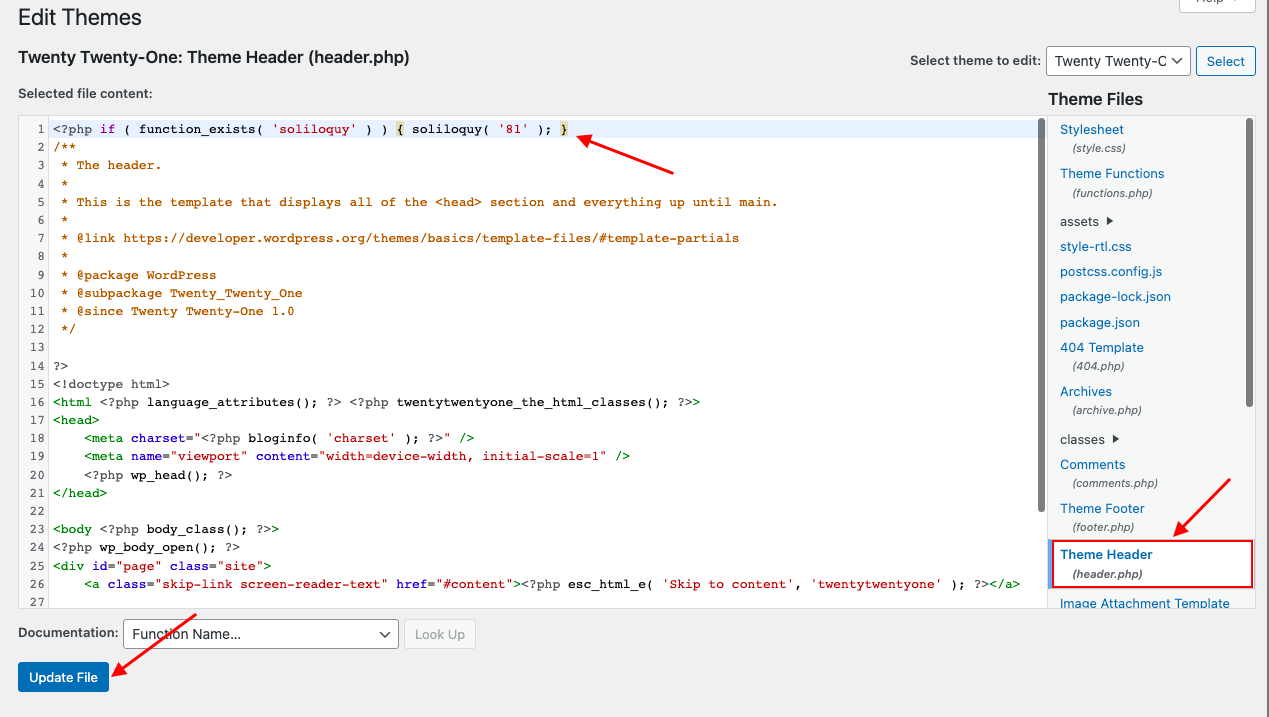 Click Upload File to finish.
Step 8: Your image slider has been added to your website!
Your image slider will appear in the WordPress header on all pages of your site after you save your changes, as shown in the image below: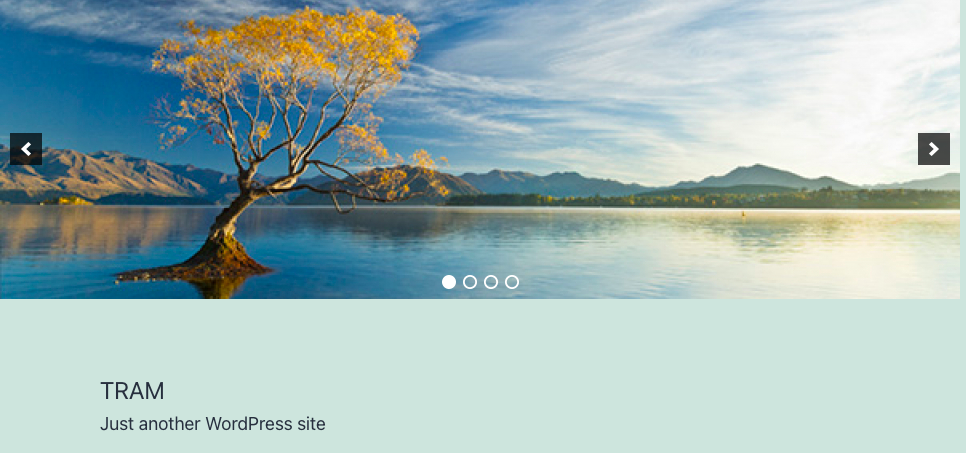 Conclusion
We hope that this tutorial has shown you how to add an image slider to your WordPress header. Do you have any questions that you'd want to ask us? Please leave your feedback below so that we may respond as quickly as possible. Let's share this blog with a friend if you think it's great.
Last but not least, don't forget to access our Free WordPress Themes to make your site more stunning and professional!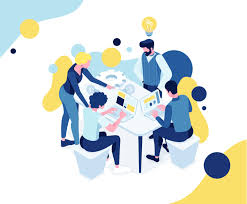 Latest posts by LT Digital Team (Content & Marketing)
(see all)