One of the first things you'll do when creating a WordPress website is upload your company logo. Including your logo in the top of your WordPress website will help customers recognize your site and establish trust in your digital brand. It confirms your website with users and motivates them to buy your product/service or subscribe to your blog on a regular basis. This post will show you how to add Logo in WordPress Header
Tools for Design a New Logo
If you don't have a logo, there are several free tools available to help you make one. Canva is one of the best free online tools. To get started, the user-friendly design tool offers hundreds of logo templates to choose from. You may utilize their easy editor to personalize your design to meet your brand once you've picked a template. Here are a few things to keep in mind while you create your design:
Use a format that WordPress recognizes, such as JPEG, JPG, or PNG.
For graphics with transparent backgrounds, use the PNG format.
Avoid using a lot of text in your logo.
Some people may be unable to read it due to its size.
Add a title and an alt tag to your image.
You can also make your logo with one of the free graphics applications listed: Tailor Brands, Hatchful, Logomakr,…
How to Add Logo in WordPress Header
It's time to add your logo to your website after you've produced it and obtained the proper logo file from the design program you used.
Step 1: Log into your WordPress site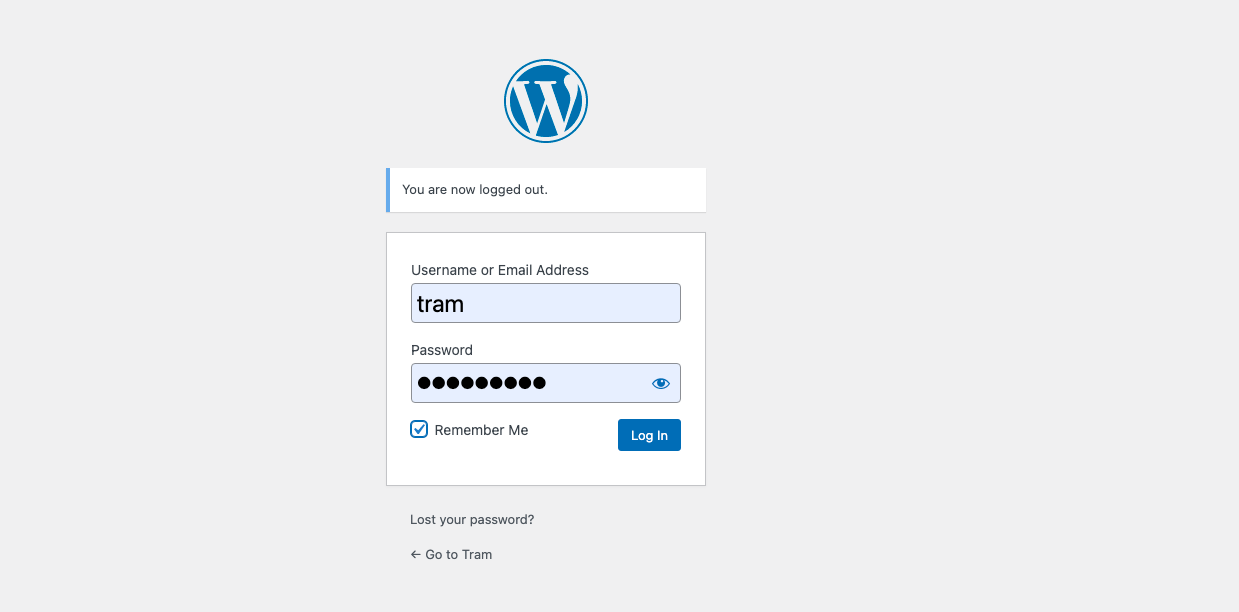 Step 2: Choose Appearance > Customize from the drop-down menu. This will open the Customizer window.

Step 3: Click Site Identity > Select Logo for your WordPress website.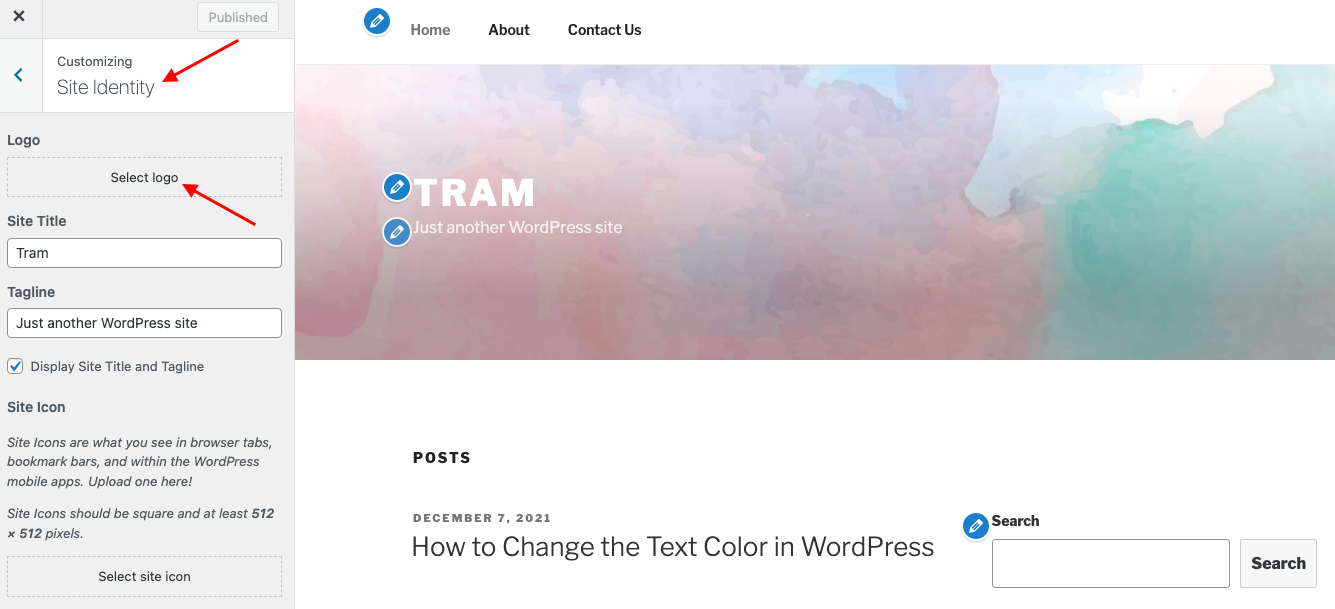 Step 4: Click Upload Files to upload your new logo, then follow the directions.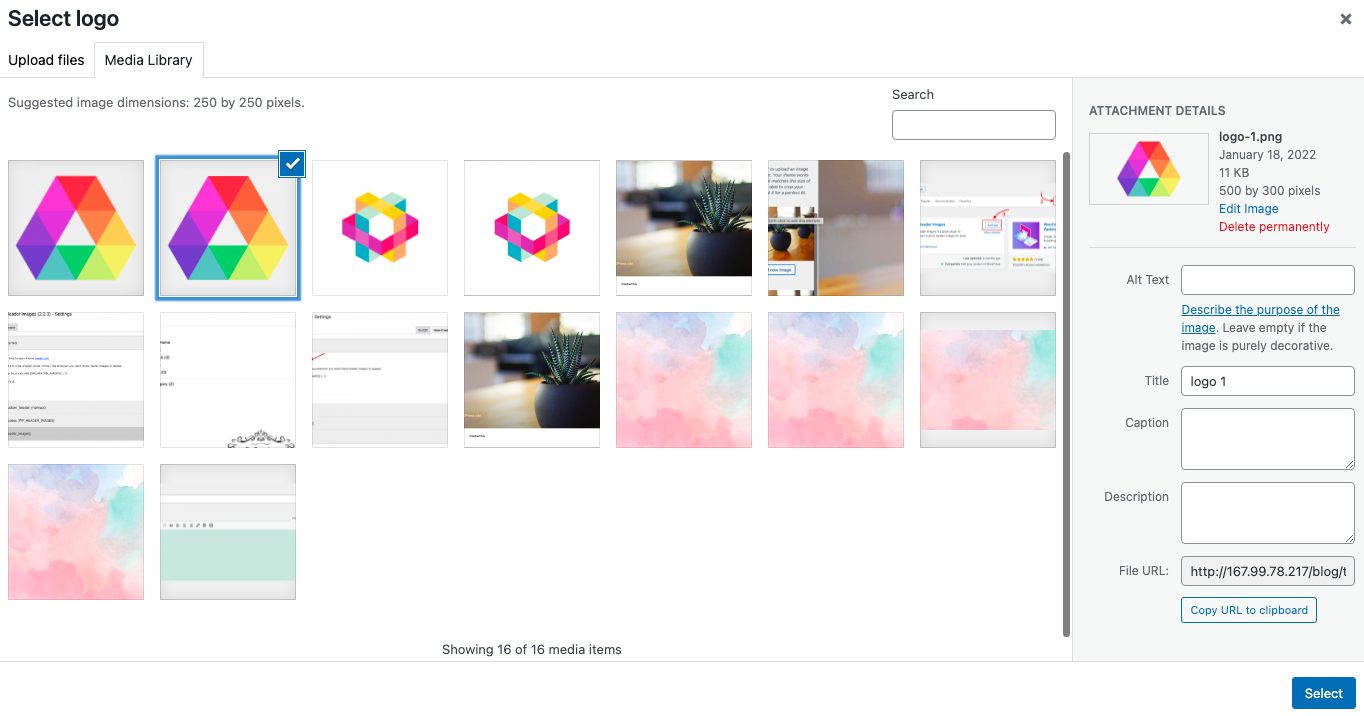 You will be asked if you want to crop the image before it is added to your site. For the image to be saved and added to your header, choose either Skip Cropping or Crop.
Step 5: You'll see your logo in the Customizer screen once you've added it.
Click Publish in the Customizer to save your changes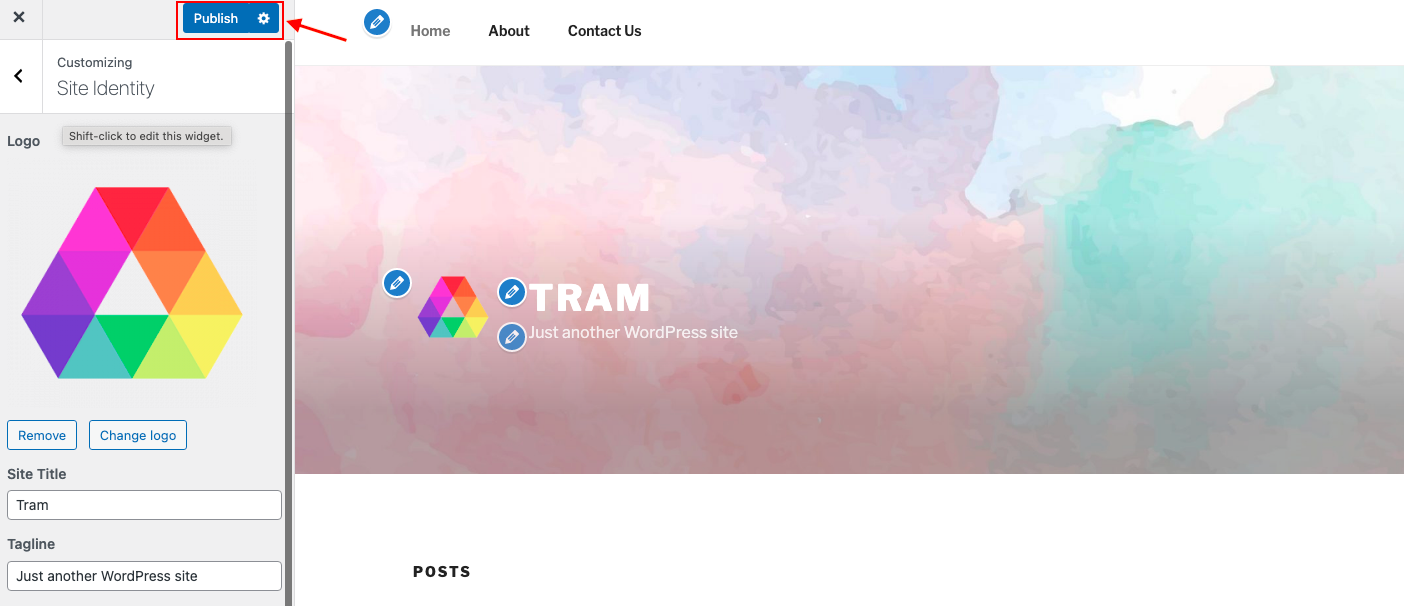 Bonus: You can also add a site icon (also known as a favicon) by choosing Select site icon and following the instructions above in the Site Identity section.

A site icon, often known as a favicon, is an image that appears in the browser tab where your website is loaded.
Wrapping Up
We hope you find this article to be helpful. Please leave a comment in the box below if you have any questions. We'll do our best to react as soon as possible. Free WordPress Themes also include a number of various WordPress themes and templates that may be used to create a professional website. So, if you're interested, take a look!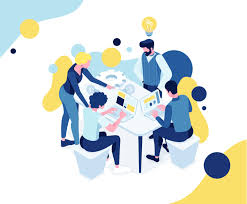 Latest posts by LT Digital Team (Content & Marketing)
(see all)